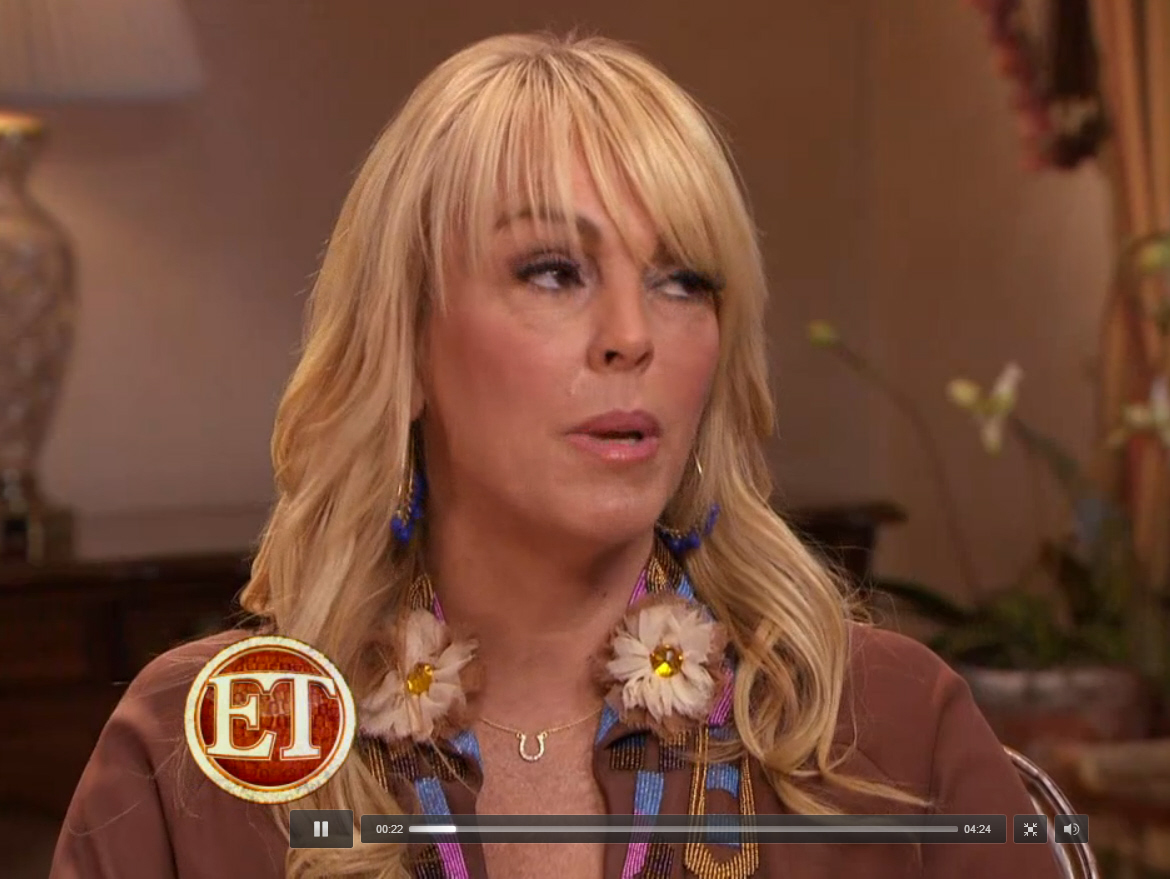 OMG. OMG!!!! Dina Lohan sat down for her first post-Dr. Phil interview, this time with Entertainment Tonight. We are now seeing a sober (-ish) woman, the same crack-liar who will shill and deny and obfuscate for her crackhead daughter for years and years and years. They need to start calling Dina "The Teflon Crackie". The woman conducting the interview for ET is Christina McLarty – a familiar name if you follow random gossip. McLarty was married to Joe Francis for a hot minute, and she's now dating David Arquette. And, by the way, SHE'S AWESOME. I love the way she seems to be challenging Dina on her crack delusions. Here's the video (you can also see it here on ET's site). Around the 2:40 mark is when Michael Lohan comes in, and you don't have to watch that – he's so gross.
Regarding the Dr. Phil interview, Dina says: "I was absolutely not under, intoxicated, or on any kind of medication. I was extremely upset." Yes. Exactly. Dina's defense continues to be: "Listen to my crack words, don't believe your lying, sober eyes!" Don't you love when McLarty just kind of goes off, telling Dina exactly what the public thinks of her and her daughter? "That you're crazy. That you've been drinking. That you're doing drugs. That you're partying with your daughter. Enabling her. She drives drunk. She hits people." She says that all as Dina tries to talk over her with crazy crack denials. It's amazing. But the best part may be Dina's cracked-out declaration: "I've never partied with my daughter in my life!" O RLY?!?!
As for Michael… "If I did throw a Bible at her, she should have picked it up and read it." OH DEAR GOD.
But seriously… Dramamamas? Why is Dina allowed near innocent children?
And in other crackhead news, The Enquirer had this funny/sad little story about Lindsay:
Lindsay Lohan again refused to pay a legitimate hotel bill – although her $1,000-plus charges for minibar, mani-pedi's and massage at Atlanta's W Hotel were a far cry from the fabled $46,000 bill she blew off weeks ago at the Marmont.

In town filming Scary Movie 5, Lindsay plunked herself down and refused to pay OR leave the hotel until producers wearily coughed up the cash – but a spy says they intend to deduct the dough from LiLo's paycheck!
[From The Enquirer, print edition]
Classic crackie. Remember, this is the same studio that had to send a private jet for Lindsay because she pitched a crackie hissy fit and claimed she couldn't work because she had "walking pneumonia". When the studio sent her the private jet and told her that they would sue if she didn't show up, that's when she magically got better. So… I believe this story. And I hope the studio takes all of it out of her "paycheck".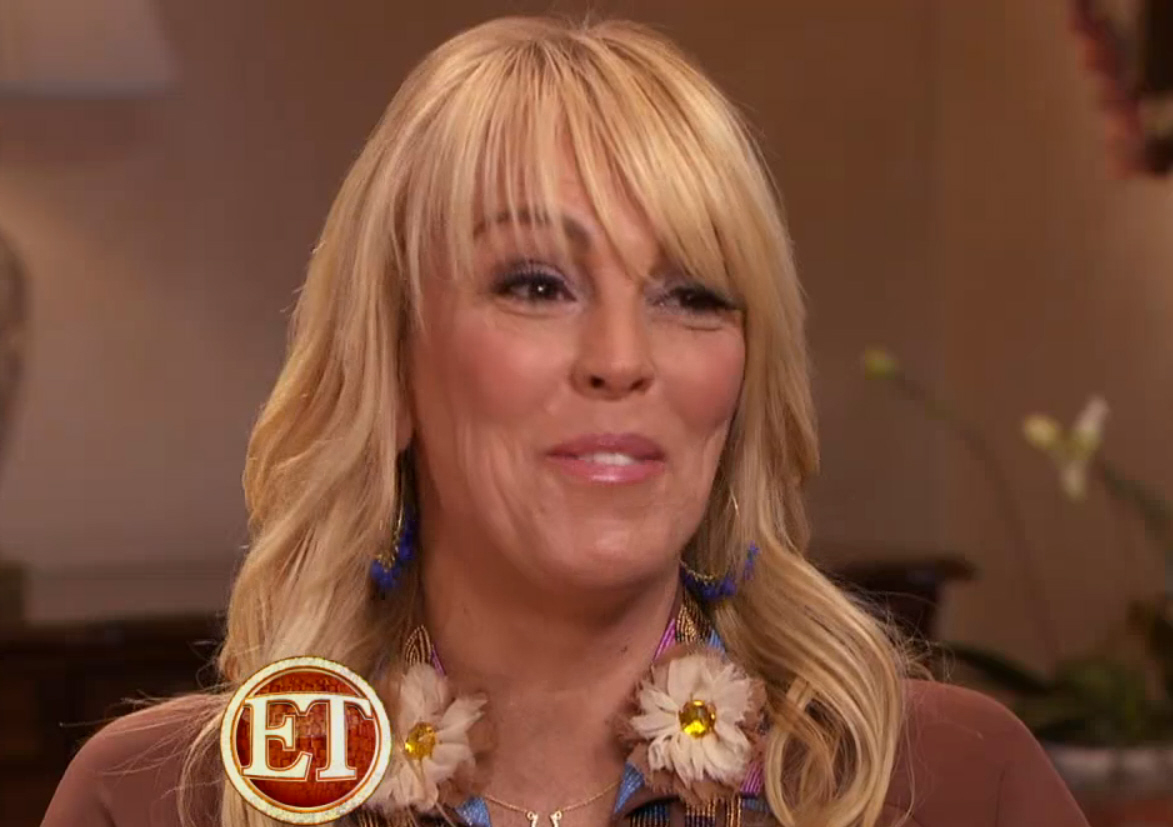 Some photos of Dina NOT partying with Lindsay last year: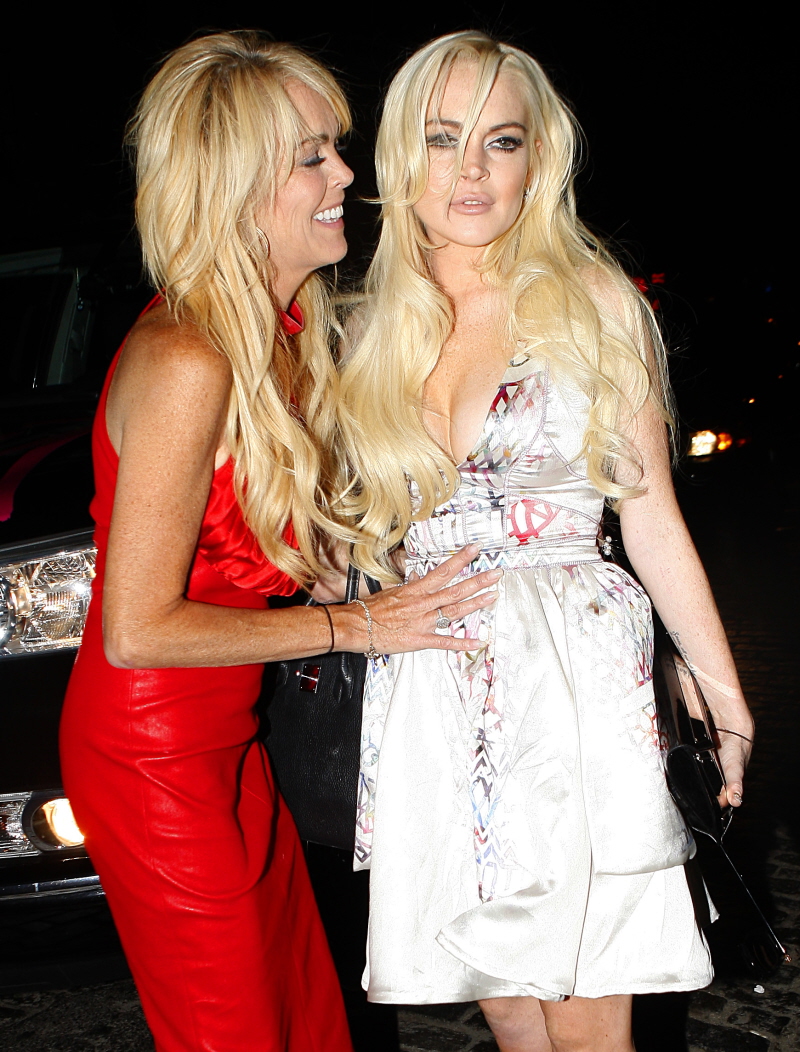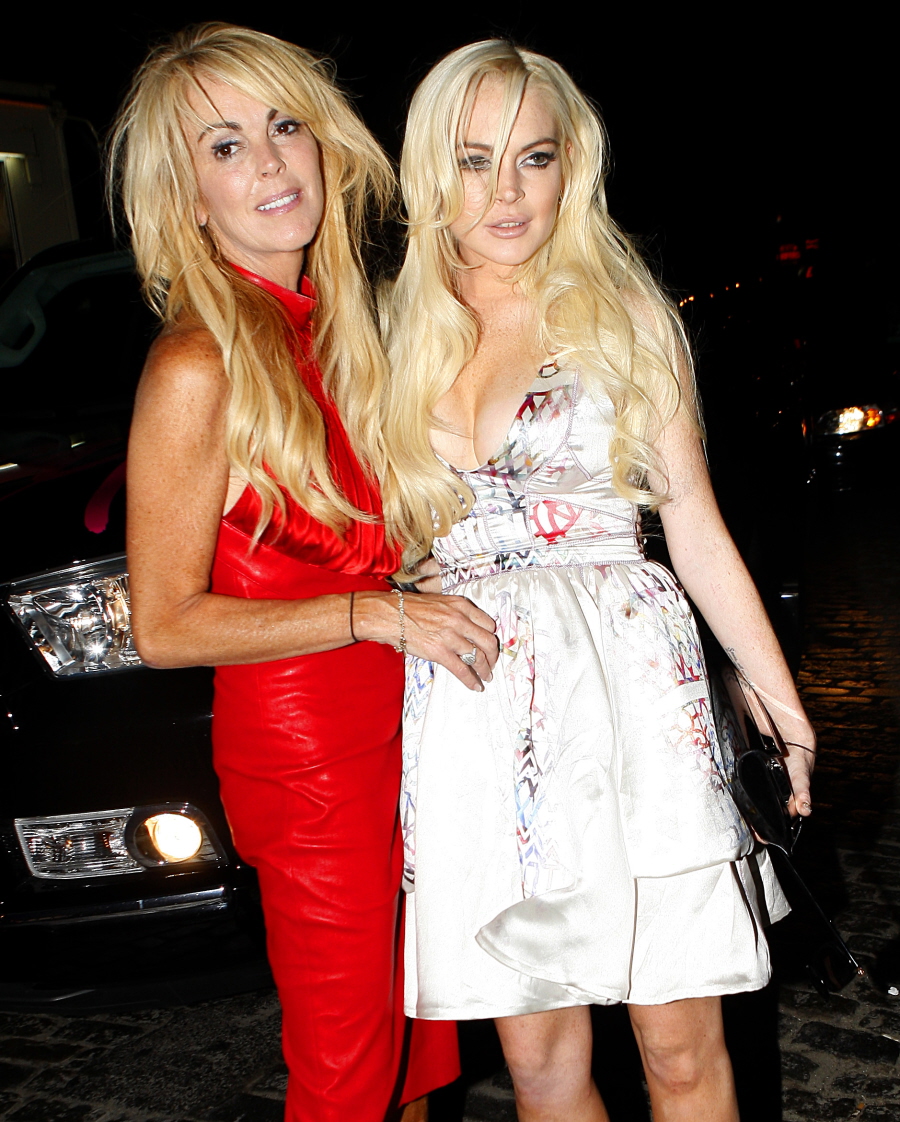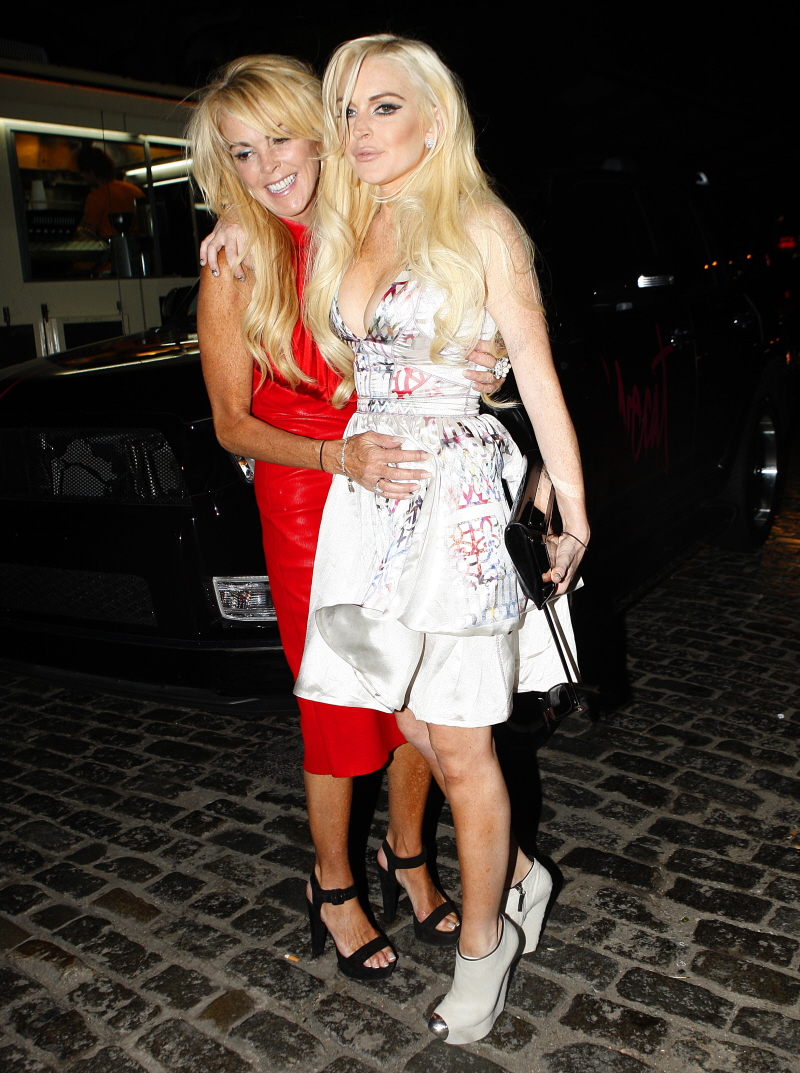 Screencaps of the ET interview, photos courtesy of Fame/Flynet.