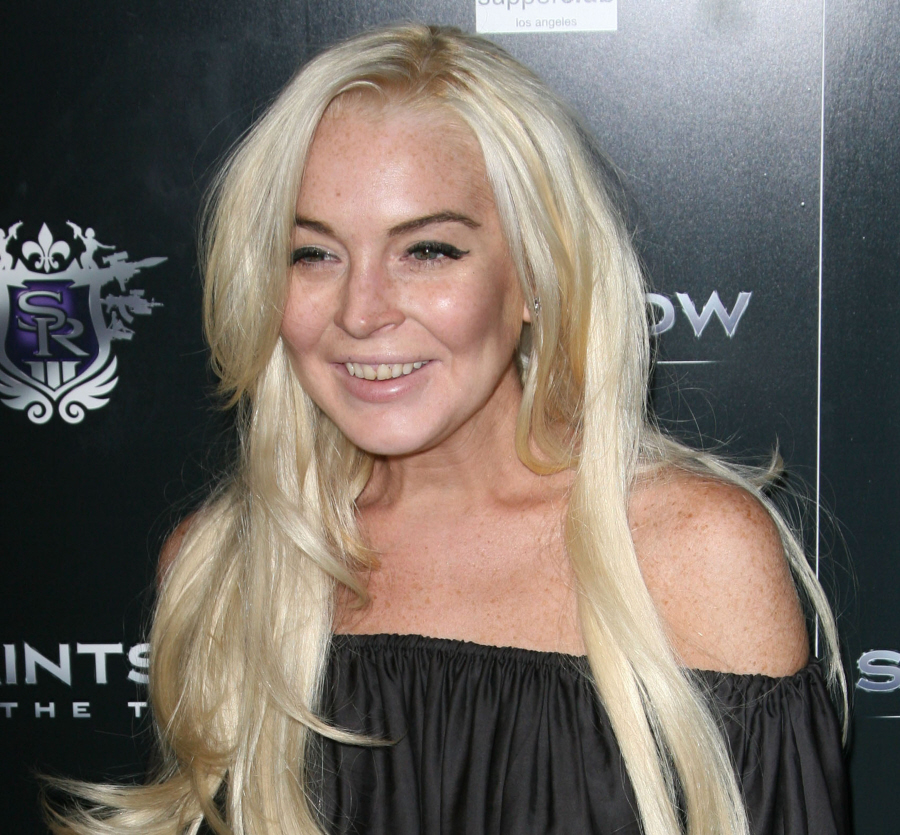 Personally, I'm already "over" Lindsay Lohan's alleged attack/choking incident, which apparently went down late Saturday/early Sunday. The story moved so fast, the crack shenanigans came so furiously, and everything fizzled out in a matter of hours. It's not like the crack shenanigans of yore, when a Lohan cracktastrophe could last days and weeks. Nowadays, we're so inured to her BS, we've all become jaded, I think. But Lindsay wants us to NEVER FORGET. She even spoke to Page Six in an effort to play her Victim Card even further:
Lindsay Lohan isn't lying down on this one — the banged-up bombshell is vowing to get her revenge on the congressional aide she accused of choking her at the W Hotel on Park Avenue South in the early hours of Sunday morning.

"He isn't going to get away with this," she told us after cops opted not to prosecute Christian LaBella after the pair tussled over pictures he allegedly took of her on his cellphone during a night out on the town.

Lohan added of the incident, "I'm in shock and it was a really scary situation."

Sources tell us Lohan is asking for witnesses to make statements to the police. Meanwhile, LaBella has been left fearing for his job as an aide to Republican Illinois Rep. John Shimkus.

His uncle Peter Jessop said, "He doesn't deserve this. It's amazing that her mom said, 'Thank God he didn't have a weapon' — of course he didn't have a weapon. He's a good kid, he's worked for two congressmen. He just went to New York for the weekend. Hopefully this doesn't cost him his job. He is in shock about how the media has twisted this story."
Many have noted that there was and is enough evidence for Lindsay to be charged with various crimes too, especially considering a main part of the story is that she stole LaBella's phone in the first place. The Cracken's justification still seems to be that he was taking photos of her, and that somehow means that she got to steal his phone. Radar reports that this isn't the first time Lindsay has even done that:
Be careful using your phone around Lindsay Lohan! The troubled actress was involved in yet another altercation in the early hours of Sunday, alleging a man physically assaulted her after she snatched his phone from him, and RadarOnline.com has exclusively learned that this isn't the first time LiLo has been involved in a cell phone scuffle!

Two separate sources have detailed their own encounters with the 26-year-old Liz & Dick star, and both tell an eerily similar story.

"I was hanging out Bootsy Bellows with my friends," testifies one traumatized club goer. "And I was texting with my friend when all of a sudden Lindsay Lohan comes running up to me and rips the phone right out of my hand. She was like, 'I know you're trying to take pictures of me.' She got security, and they went through my phone. When Lindsay saw there were no pictures of her, she didn't even apologize."

And, another young lady claims she suffered a similar fate at Sayer's Club recently.

"Lindsay knew some of my friends so we invited her to sit with us," she says. "My friends and I were taking pictures of each other just goofing around and Lindsay thought for sure we were trying to get pictures of her drinking. She jumped up and grabbed my phone out of my hands. I was so shocked, and before I could ever realize what happened, Linsday grabbed my friend's phone too! She demanded to see the pictures and started digging around in our phones. After Lindsay saw there were no pictures of her she was like, 'You guys aren't supposed to be taking pictures in here anyway.'"
God, if I saw a crackhead running at me in a club and trying to grab my possessions with her crack claws, I think I would defend myself and my property to the fullest extent of the law. Cough. Hint. Cough. Which begs the question… how is this the first time that Lindsay has been "assaulted" during one of her crack heists?
Oh, and LaBella's uncle Peter Jessop also told Radar, "He doesn't really understand why this is happening. It's a shame when a celebrity like that can use her publicist to tar a kid who has done nothing wrong." I am actually starting to feel bad for this kid. But I love the fact that he filed a harassment complaint against Lindsay.
And finally, I give you Steve Honig's take on the situation: "We're living in a time where everyone walks around with a camera and that creates issues for people who are famous." For the love of God.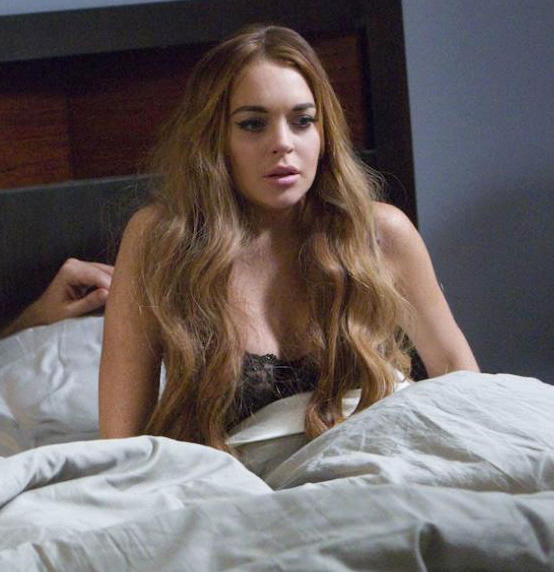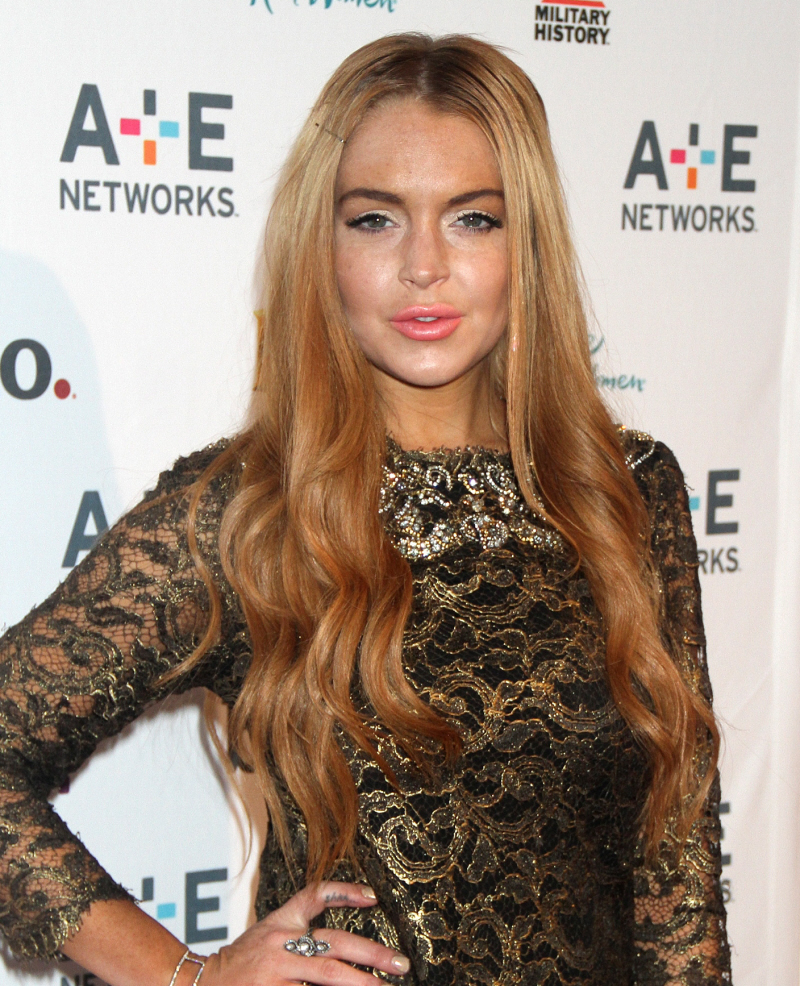 Photos courtesy of WENN.