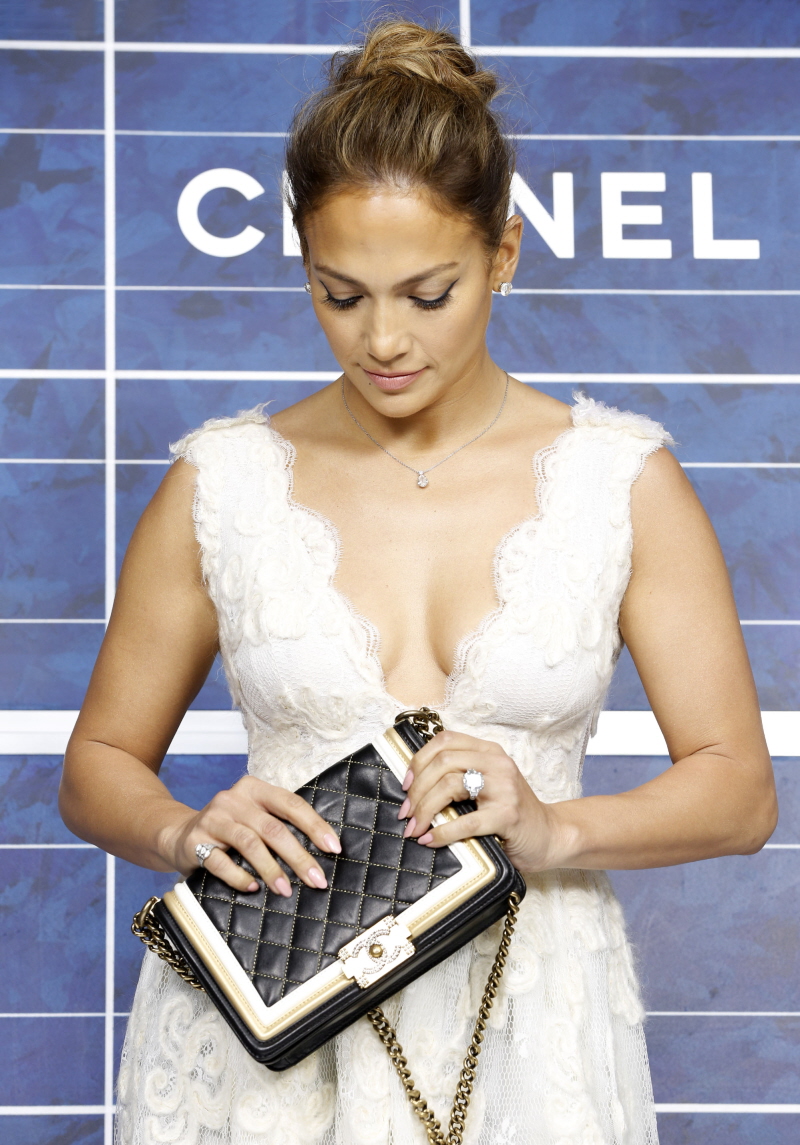 Earlier this week, Jennifer Lopez, Casper Smart and Emme Anthony attended the Chanel show in Paris. It was all part of J.Lo and Casper's whirlwind international extravaganza, much of it probably business-related. But I noted at the time that considering Jennifer and Casper had found themselves in Paris, "the most romantic city in the world," perhaps they would at long last get engaged. That's what a lot of people thought, apparently. And many sites began to play "Let's Start An Engagement Rumor" when they saw J.Lo's engagement-ring-finger bling at the Chanel show. Here's a closeup: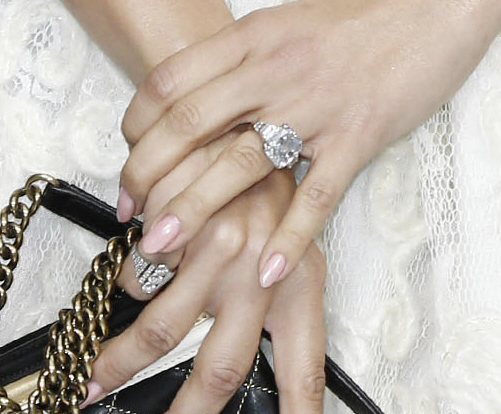 Beautiful, right? Huge diamond, beautiful setting, ostentatious and glamorous and Totally J.Lo. So what's wrong with this picture? If Jennifer and Casper had finally gotten engaged, do you think we'd really have to speculate about it days after she shows up somewhere with a ring? Please. When Jennifer orders Casper to propose, and when she gives him the ring which she would like to receive, he will follow through and then Jennifer's first call will be to People Mag and BAM, we'll all talk about it. For now, though, Jennifer is just wearing leased pieces, probably from Chanel's jewelry line. Of course, there is a wrinkle to this theory: Jennifer wore this same huge ring on the same finger the next day, at the Valentino show. Very interesting.
Wonderwall got in touch with Jennifer's rep, who said flat-out that Jennifer "is not engaged." YET. So do we have to talk about it yet? I think we should just prepare ourselves for the eventual engagement. I'm predicting it will happen by the end of the year. Maybe around Thanksgiving?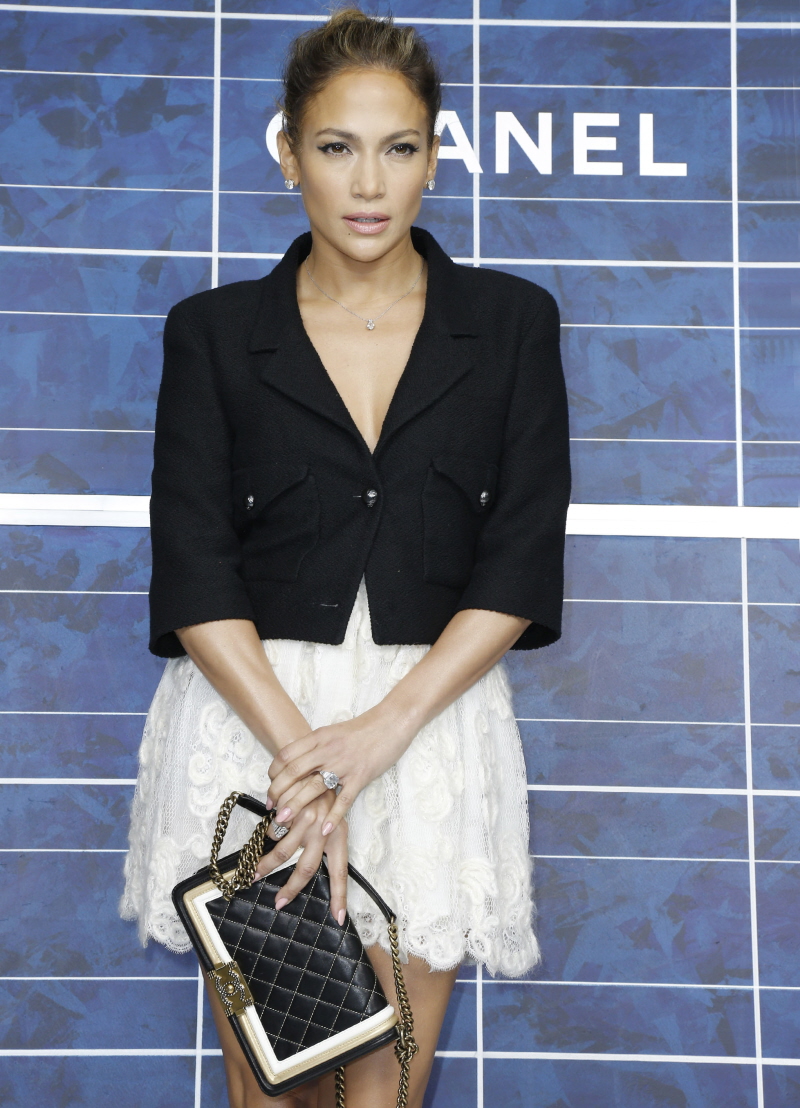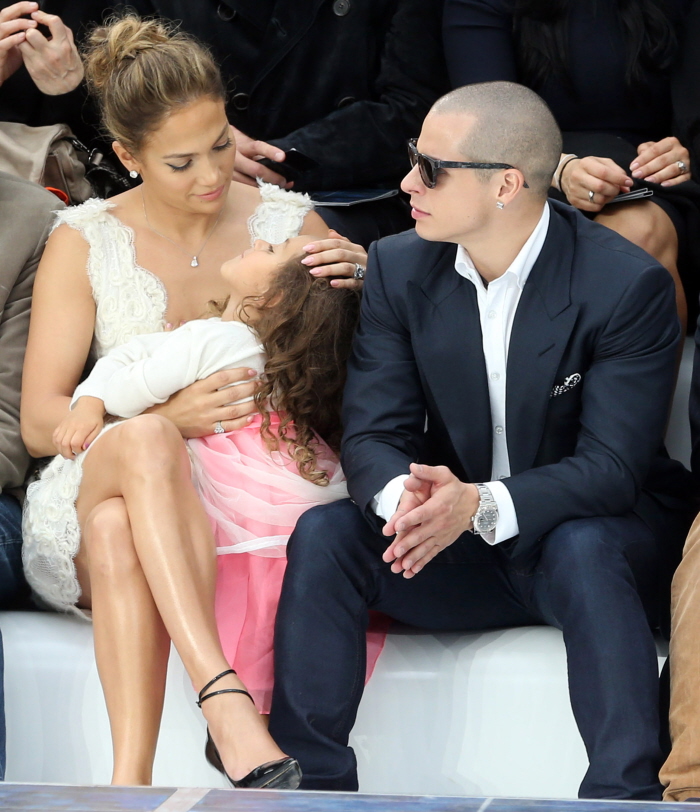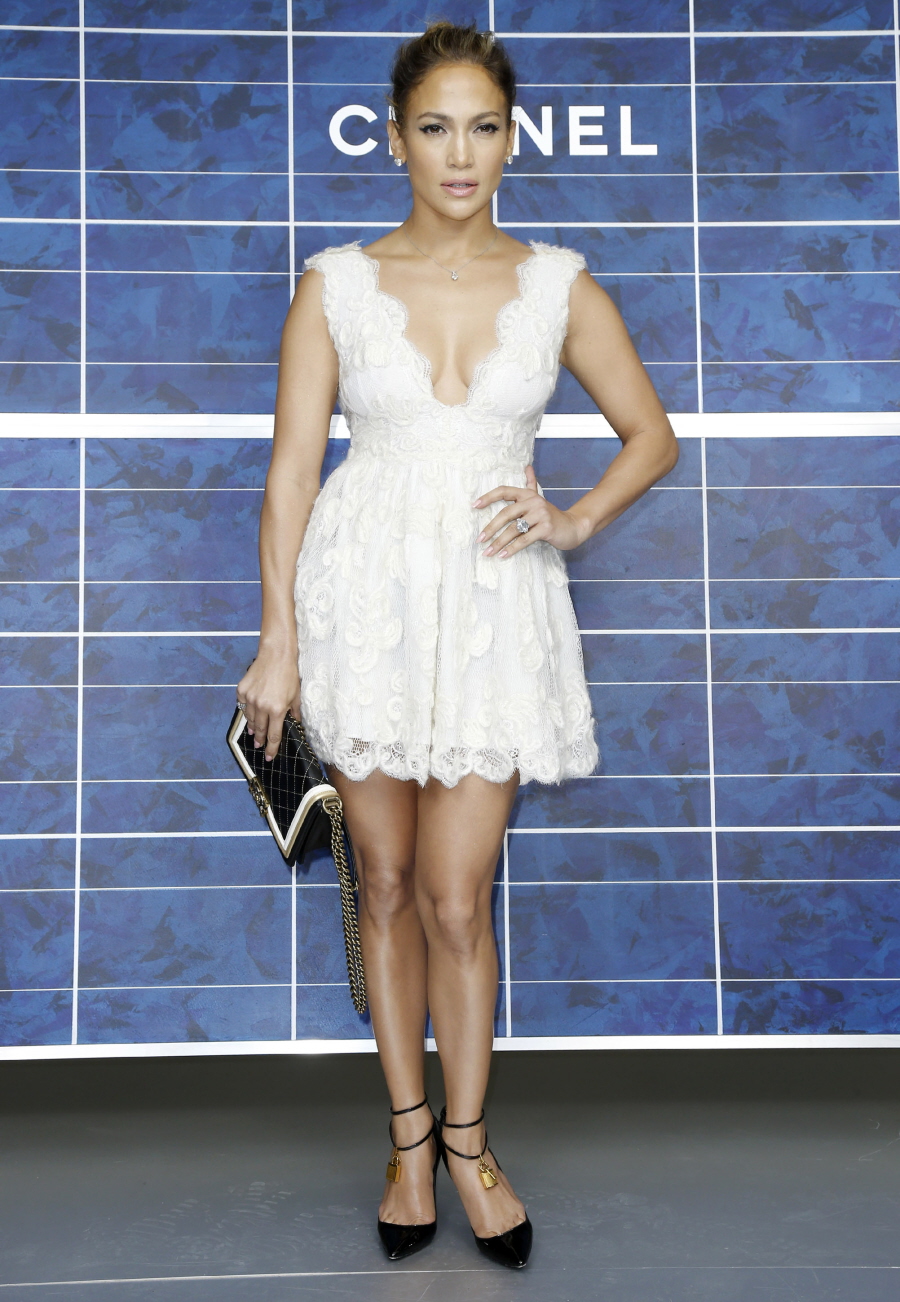 Photos courtesy of WENN, Fame/Flynet.