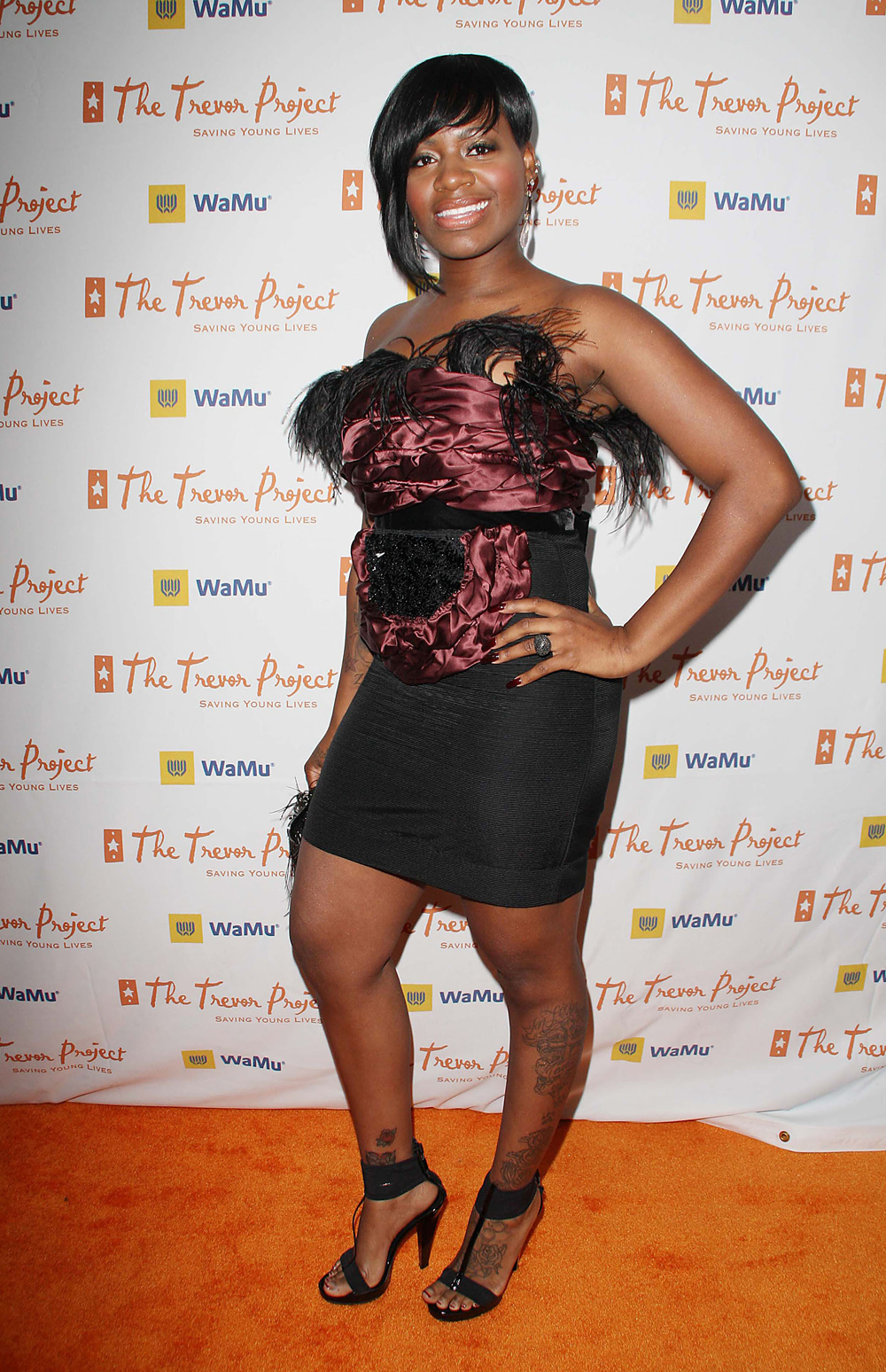 These tough economic times are getting harder and harder. Though it generally doesn't hit celebrities as badly as the regular folk, they aren't totally immune to the effects of the recession. American Idol winner Fantasia Barrino is about to lose her home. It's in foreclosure and is going to be auctioned off on January 12th, according to Boogaloo.
…It looks like third season American Idol winner and 8-time Grammy nominated R&B singer Fantasia Barrino is about to get booted from one of her Charlotte, NC homes. According to recent reports and county records, big voiced Miss Barrino's 6,232 square foot house has been foreclosed on and unless she can make good with a pile of cash will be auctioned to the highest bidder on January 12, 2009.

Property records show Miz Barrino purchased the 6 bedroom and 5.5 bathroom pond-front mansion on Bevington Place in March of 2007 for $1,300,000.

However, the children can rest easier knowing that it does not appear that Miz Barrino will go homeless as records show that she also owns a second house on nearby Seton House Lane that she purchased in July of 2004 for $740,000.
[From the Real Estalker]
Boogaloo has an image of the bankruptcy papers, so the story is definitely legit. It's sad, but few people have another house to fall back on, so it's not like Fantasia's going to be forced to move in with her family or anything. According to Wikipedia, Fantasia is going to be in the movie version of the musical version of "The Color Purple." She starred in the Broadway play after Oprah picked her for the part. So she's got a project on the horizon. Hopefully this will be the end of her financial troubles.
Here's a photo of the house that's being foreclosed, along with Fantasia at the 11th annual 'Cracked Xmas' fundraiser event in Los Angeles yesterday. Images thanks to WENN and PR Photos.