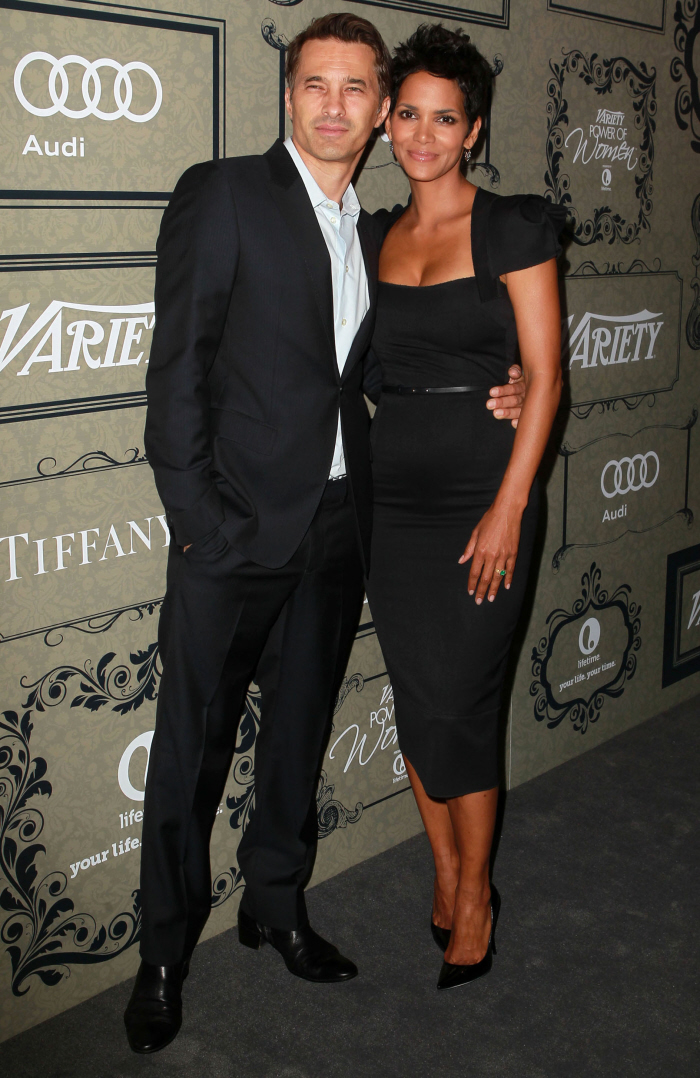 These are some photos from an event in LA on Friday night. The event was "Variety's 4th Annual Power of Women presented by Lifetime" in which many actresses and entertainers were honored for their "impact on the philanthropic and charitable causes closest to their hearts." The event actually scored some A-listers and some interesting fashion moments, so I'll be splitting up the photos into two posts. First up, Halle Berry and her man Olivier Martinez. It feels like we haven't seen Olivier in a while, or maybe it just FEELS like that for Olivier, since I tend to think Halle keeps him locked in some kind of dungeon in between happy-family photo ops. Halle's dress is Roland Mouret – which goes a long way to explaining why I was immediately like, "Damn, is Halle wearing Victoria Beckham?" Because VB looks a lot like Mouret, etc. Anyway, I really like Halle's dress. Occasion-appropriate, flattering and simply a great LBD.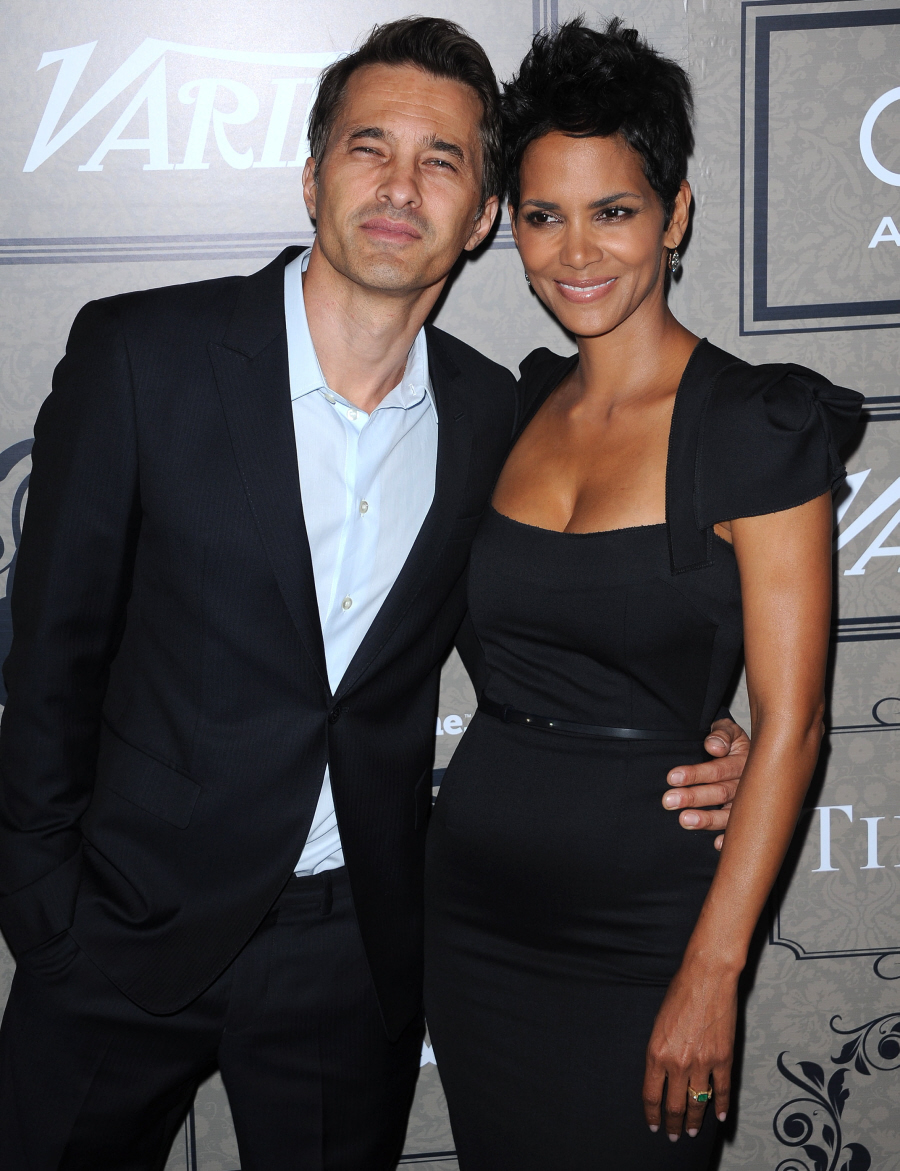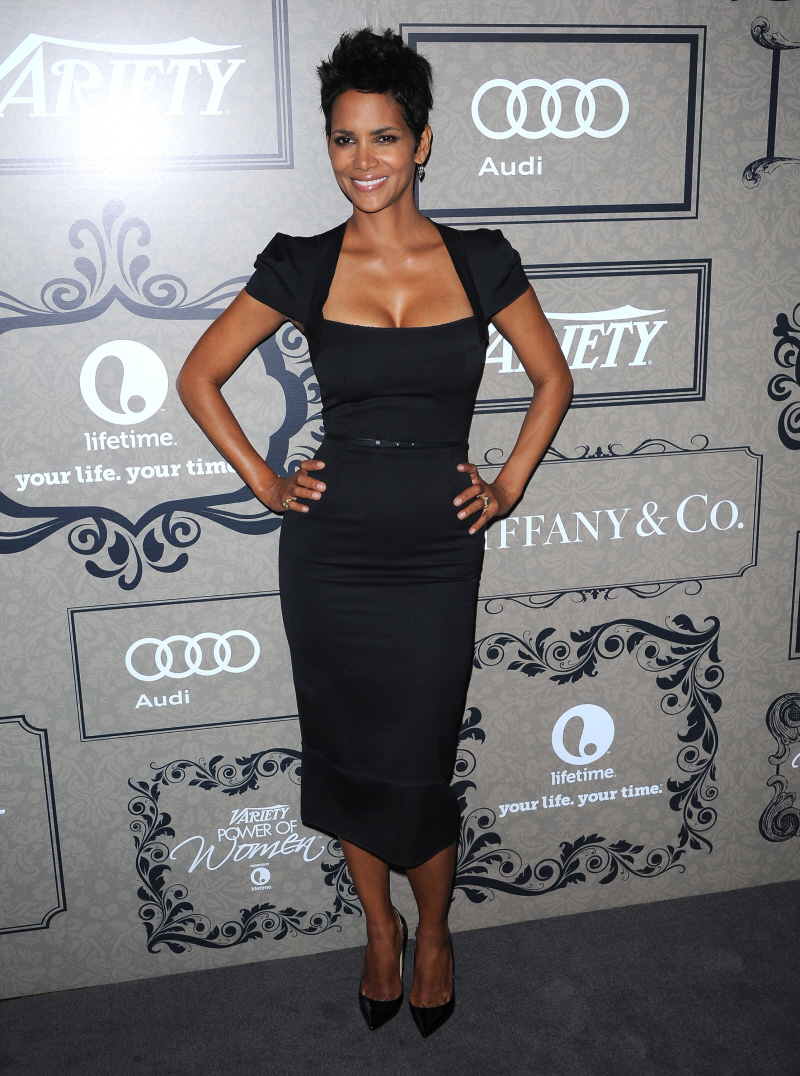 Poor Jennifer Love Hewitt. Bless her heart. For real. J.Love has a habit of telegraphing to the world whenever she thinks she's gained weight. Whenever she thinks she looks good, she pours herself into a Herve Leger dress. Whenever she thinks she's gained weight, she has an endless supply of muumuus. I don't even think she looks heavy at all, from what I can see of her figure. But this muumuu is not good. It ADDS weight. And the color isn't great on her either, but you know me – I hate most bright yellows and oranges on most people.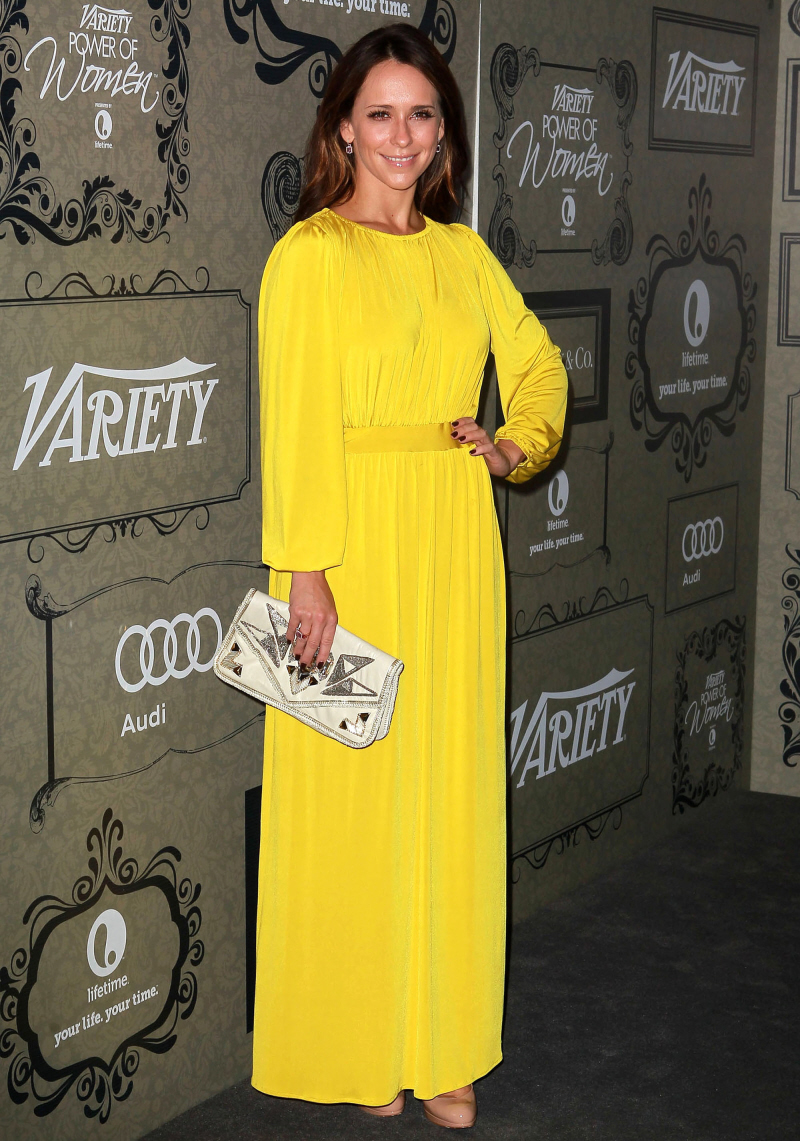 Queen Latifah is a Queen. I think this dress looks great on her. She's so beautiful. One complaint: the shoes are a little too matchy-matchy.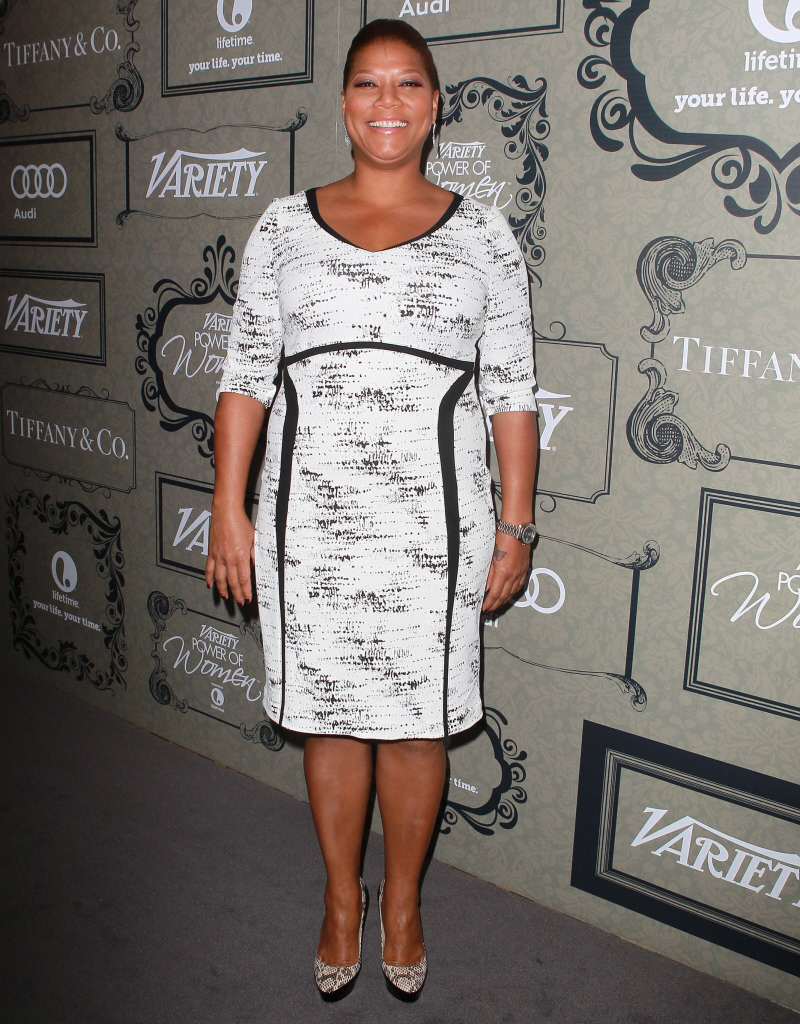 At first I was going to applaud Katherine Heigl for at least going with an inoffensive outfit and hairstyle, which… that's about all I can say. The dress isn't actively bad, and the hair is actually slightly improved (slightly!). But then I saw the mess below the waist. Heigl is wearing shiny white-beige stockings, like, what I nurse would wear. And she's wearing them with open-toe BROWN shoes. OH HONEY. WTF?!?! Sidenote: She looks hella Botoxy, right?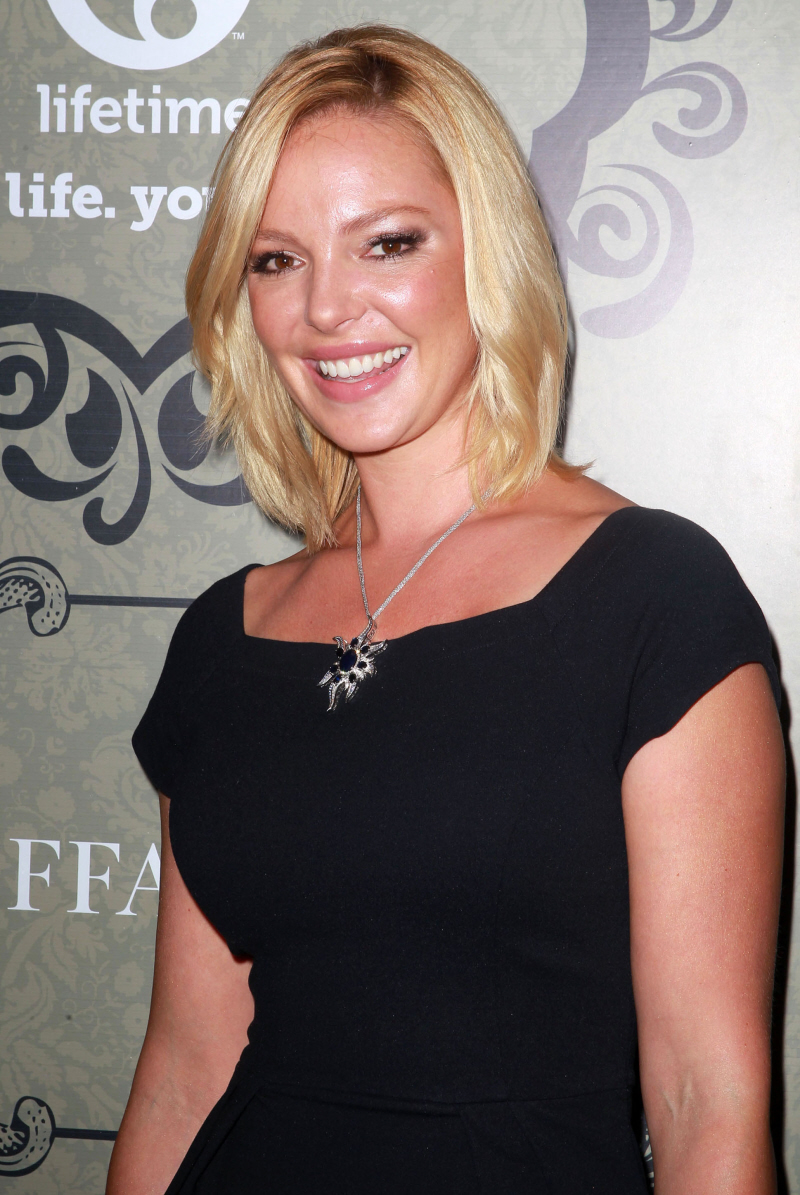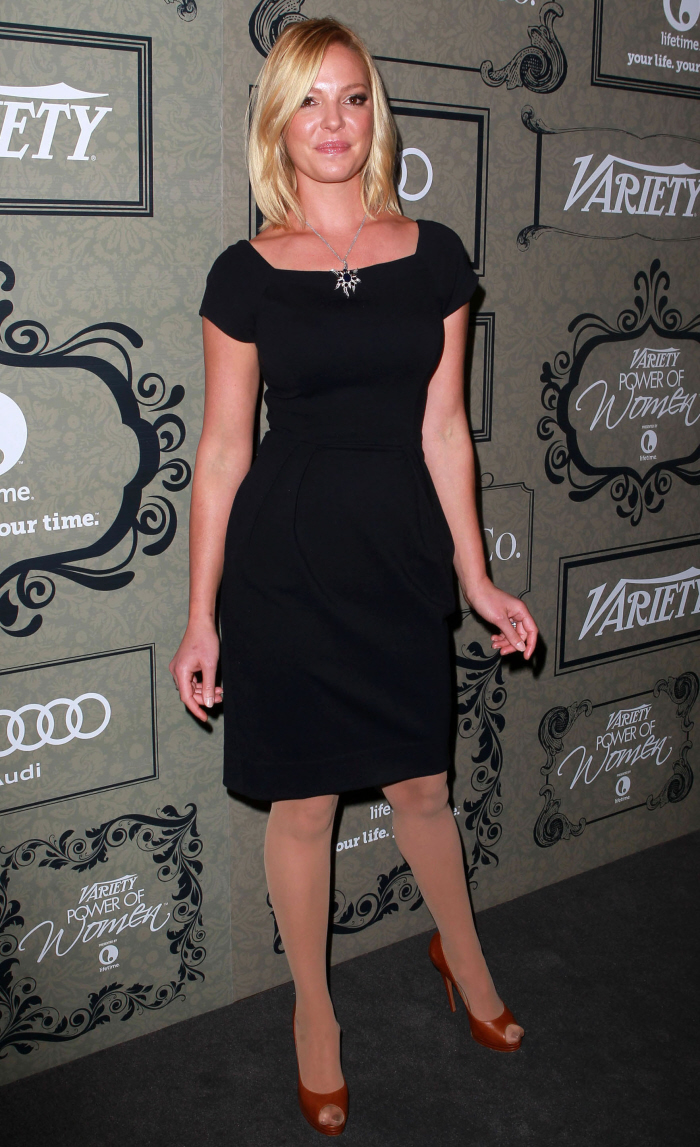 Photos courtesy of WENN.