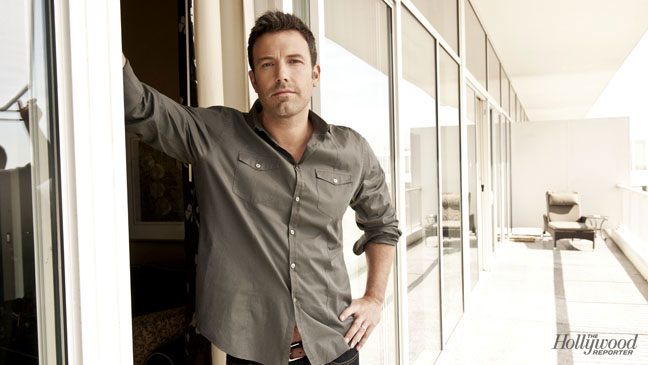 Ben Affleck has a new cover interview and profile in The Hollywood Reporter, all to promote Argo of course. (It's out this weekend, yay!) The man gives some good quotes, he knows how to play the game. My favorite part was when he confirmed that Matt Damon has moved right down the street from him and admitted that he visits Matt's house just about every night. That's just me, I like picturing Ben and Matt as BFFs, hanging out, playing poker and making another incredible movie for us. In the article, Matt has some very complimentary things to say about Ben and how he's turned his career around. That's of course what everyone focuses on when they consider Affleck – how he became a respected director after starring in a bunch of subpar action movies and being known as half of Bennifer.
As for J.Lo, Ben admits that he still emails her and wishes her well. I guess this means that the tabloid stories were right. Many people have speculated that he must be hung up on Lopez, considering how much he brings her up. As an Affleck fangirl, I attribute that to Ben's need to explain to us what happened, and why he so thoroughly fell from grace while dating her. He gets that question all the time and he answers it, but I understand the other side of it. I've seen people get fixated on the last person they dated just before they got married in a kind of "what if" scenario. Ben dodged that bullet at the last minute, he probably thinks about it. Here's more, including some other choice quotes from Ben.
On hanging out with Damon
When he's not with his family, he's at home working in a "sort of little office hut" or developing material through Pearl Street Productions, the Warners-based company he runs with Damon, who has remained a lodestar throughout the ups and downs and who now lives down the street from him. "We see each other almost too often," laughs Affleck. "I wonder if his wife is thinking, 'Is he really going to come over every night?' "

On why he owns guns
He goes skeet shooting and admits to owning several guns — which he has embraced since his wife faced a stalker.

"The stalker had been to our house many times and ultimately came to my children's school and was arrested," notes Affleck of Steven Burky, who was deemed insane in 2010 then placed in a mental ward and ordered to stay away from the Affleck family for 10 years. "It gave me a stronger sense of feeling protective about my family. There's a lot of crazy, weird people out there. It's an ugly world."

On how he still e-mails J.Lo, Goop and his high school girlfriend
He stays in touch with Lopez, just as he does Paltrow and his high school girlfriend, Cheyenne Rothman. "We don't have the kind of relationship where she relies on me for advice," he says of J.Lo, "but we do have the kind of relationship where there'll be an e-mail saying, 'Oh, your movie looks great.' I remember when she got American Idol. I said: 'This was really smart. Good luck.' I touch base. I respect her. I like her. She's put up with some stuff that was unfair in her life, and I'm really pleased to see her successful."

On his marriage
"Jennifer played such a profound role in making me a better person," says Affleck. "We don't have a perfect marriage, but she inspired me; and finding myself in that marriage and having a child dovetailed with getting to be a little more mature."

Asked what drew him to his wife, he considers. "She truly is kind," he says. "She means no one any harm. She doesn't have ill will for any person. She's not competitive with other people. She's not spiteful." He laughs. "It's one of those things where it becomes almost aggravating at times. Every time I go, 'F– him!' I see in her face that she just thinks that's petty and small."

His upcoming projects
Now Affleck is concentrating on the meaningful and large. He is developing a movie adaptation of Stephen King's The Stand and plans to reteam with Damon on Whitey, the story of James Joseph "Whitey" Bulger Jr., a Boston crime figure who went on the run for 16 years before being captured outside his Santa Monica apartment in 2011. Affleck will direct, and Damon will star.
The article also goes into Ben's charity work in The Congo, which has brought him awareness of how cruel the world can be and a sense of renewed purpose. I still remember his 2008 Nightline special on one of his visits to the area.
Getting back to what Ben said about e-mailing J.Lo and keeping in touch with his exes, I would be annoyed if I were Garner. We heard that she was trying to shut it down when her husband was communicating with Lopez in the wake of Lopez's split with husband Marc Anthony. You can't blame Garner. It's like all Ben can offer his wife here is faint praise that she helped him turn his life around with the caveat that the thing he loves most about her also aggravates him. He also admits they don't have the perfect marriage. Who does? It sounds like he's still chasing that dream that somewhere there's someone better for him. Garner should beware. She's probably well aware of this though. It looks like they're in a good place for now anyway.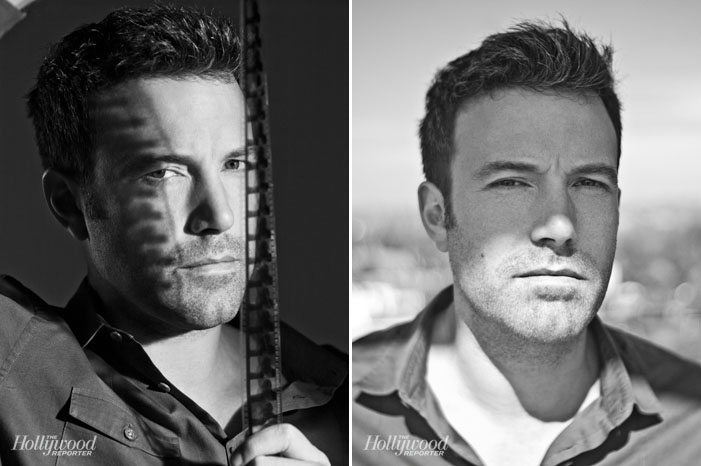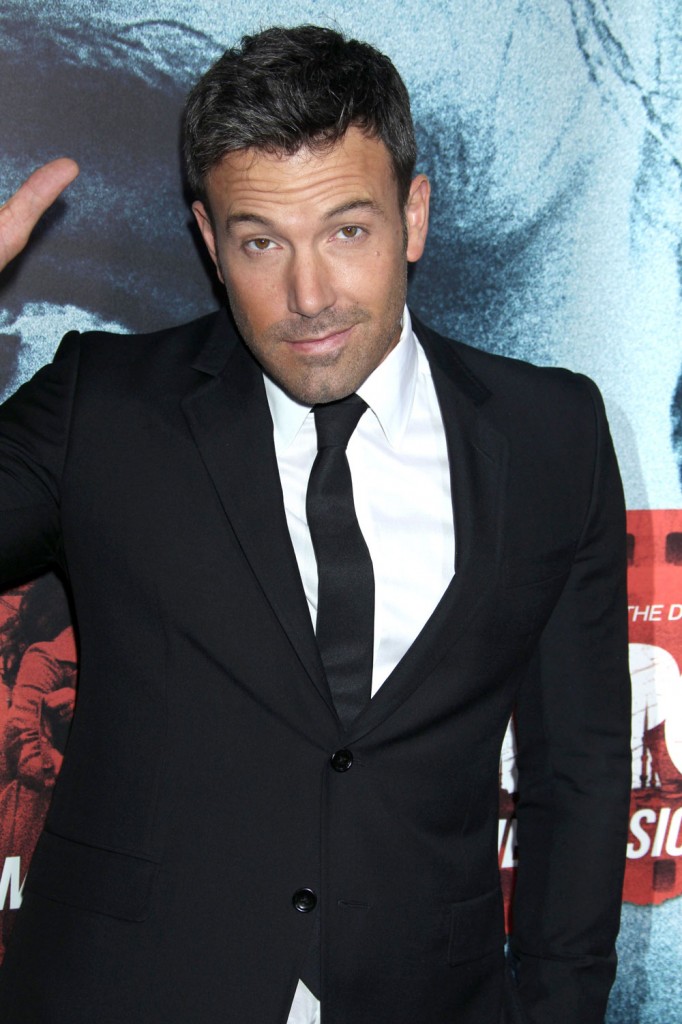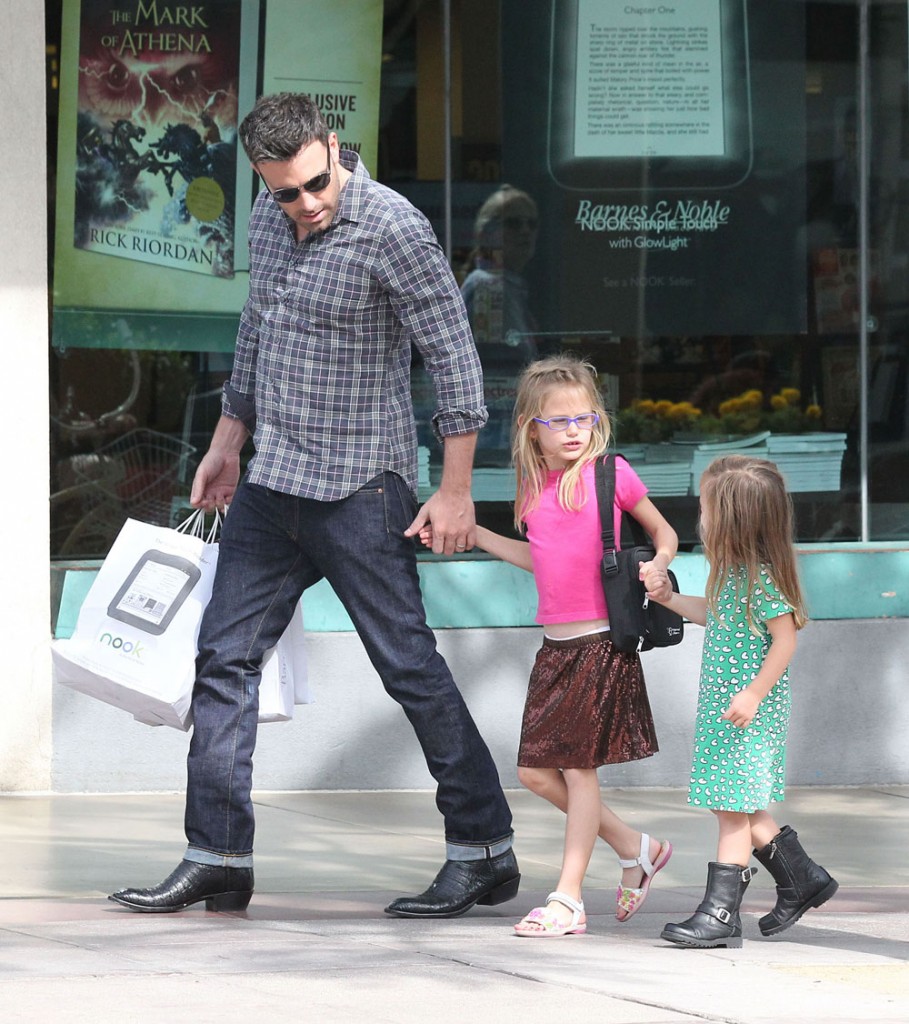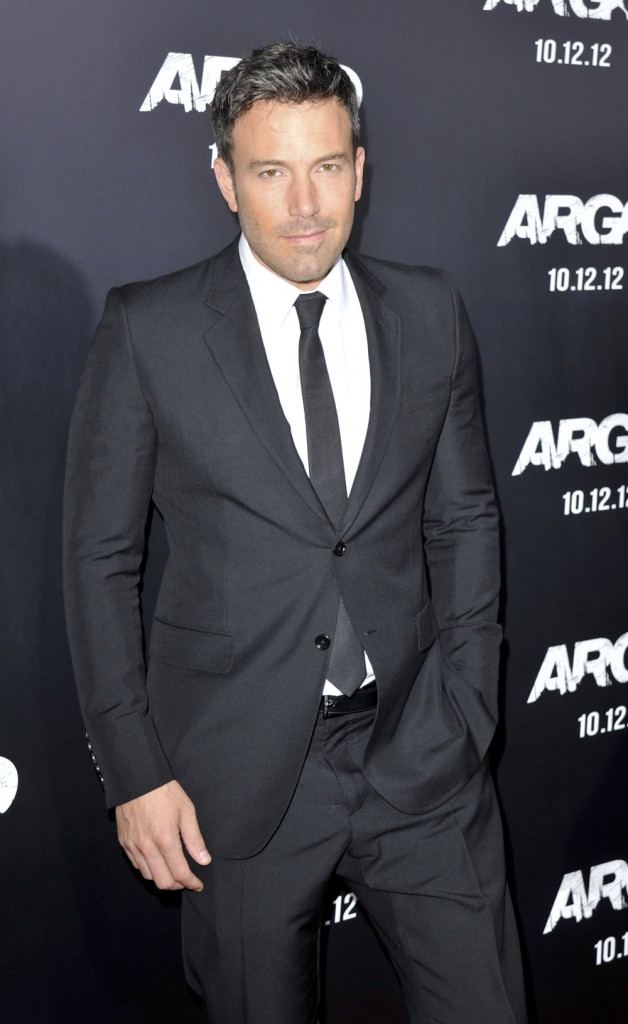 Hollywood reporter photos credit: Frank W. Ockenfels 3. Other photos credit: FameFlynet and WENN.com