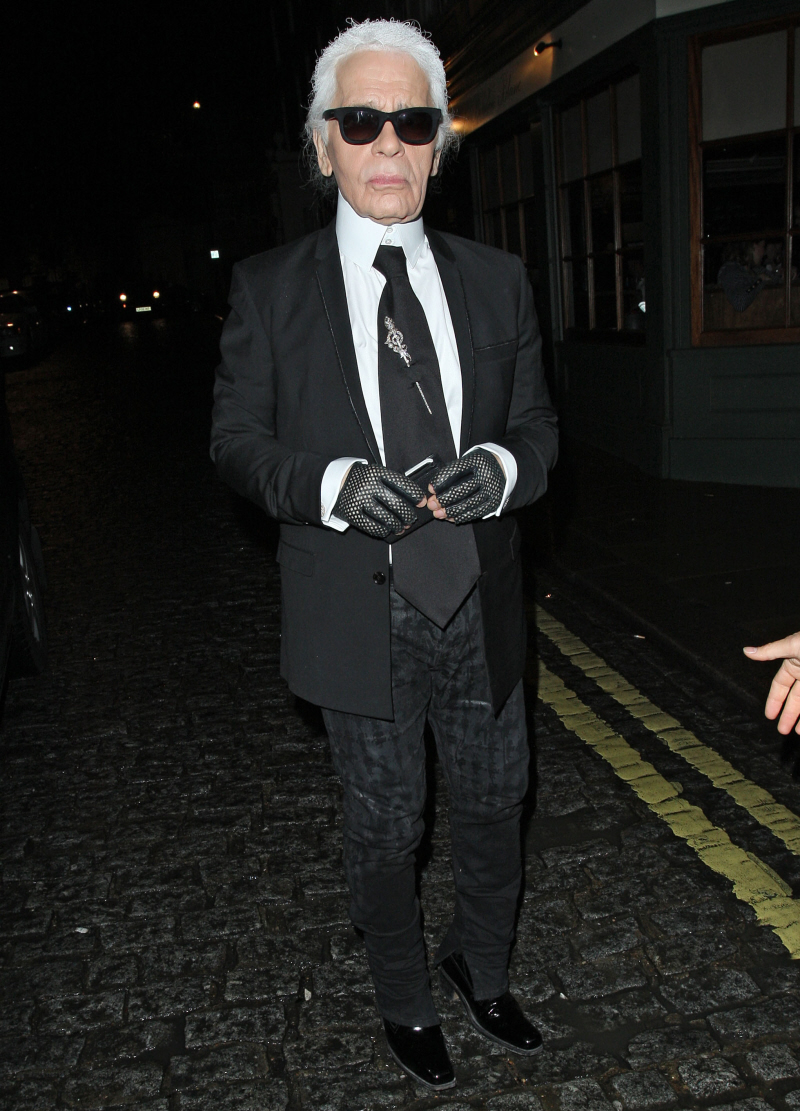 It's time for another episode of "Karl Lagerfeld says the darndest things!" That should really be a weekly show. Like, you just put Karl in a studio and put the camera on him and just shout out names and he riffs on what he thinks of those people. Anyway, these are pics of Karl at last night's London event for "Chanel: The Little Black Jacket". While at the event, Karl had a lot to say about some celebrities, and he had some thoughts on the fashion industry's reputation for eating disorders. Klassic Karl. Some highlights:
Karl would love to dress Duchess Kate in Chanel: "She's beautiful… the state of the economy in Europe, not especially in England, I think she's perfect for that… she cannot come like a red Carpet girl, but for times being, she's perfect."

On prime minister David Cameron's wife Samantha: "In France, the image of Mrs Cameron is unknown."

Whether the fashion industry promoted eating disorders: "I'm sorry to say that it's a subject I consider ridiculous for several reasons; the story with the anorexic girls – nobody works with anorexic girls, that's nothing to do with fashion. People who have that [anorexia] have problems to do with family and things like that. There are less than 1 per cent of anorexic girls, but there more than 30 per cent of girls in France, – I don't know about England – that are much, much overweight. And it is much more dangerous and very bad for the health. So I think today with the junk food in front of the TV it's something dangerous for the health of the girl. The models are skinny, but not that skinny."
[From The Telegraph, ITV]
Apparently, Karl also claimed that Brad Pitt was a good choice to represent Chanel No. 5, even though he's not in charge of the Chanel perfume lines. But he cosigns the choice of Pitt!
I'm also including a video of an interview Karl did before the event, where a lot of these quotes come from – he says "it's not okay" for women to be fat right now, but it will be okay in the future. Trying to wrap my head around his logic is giving me a headache. He's such a bitch! I love him. NO APOLOGIES, Karl.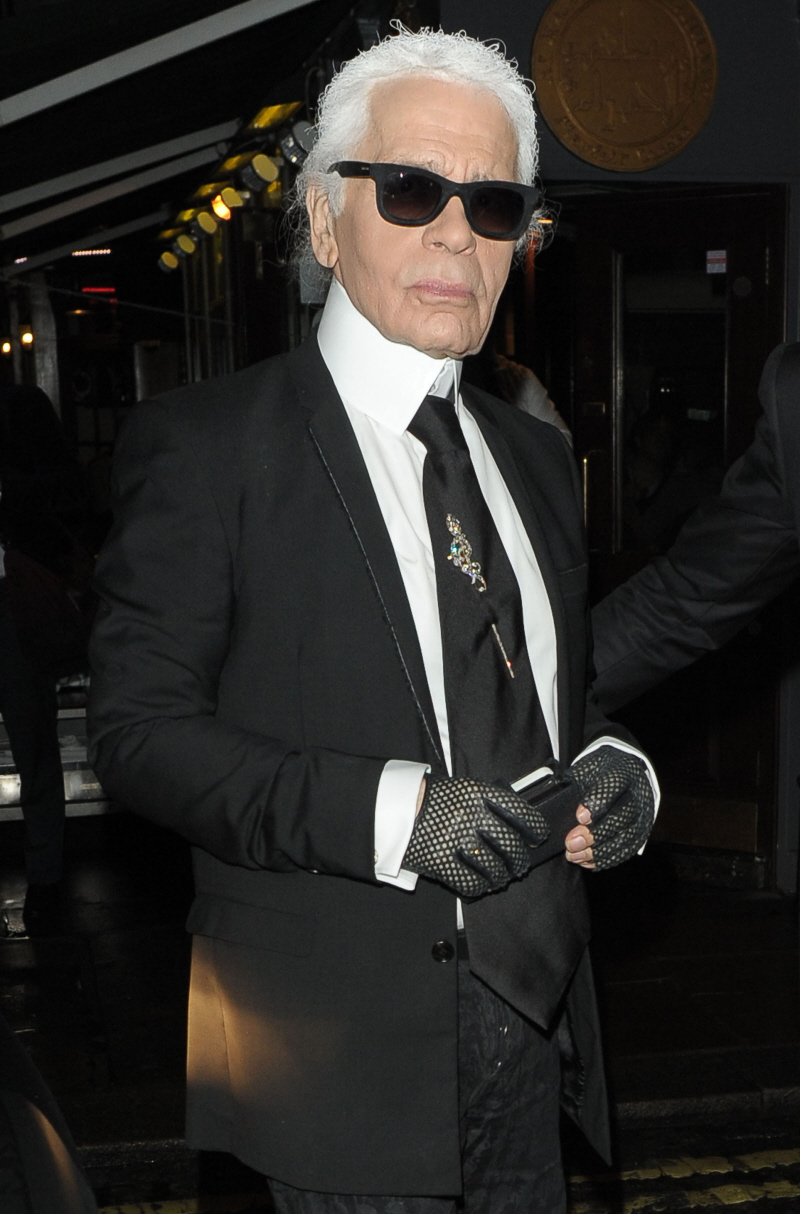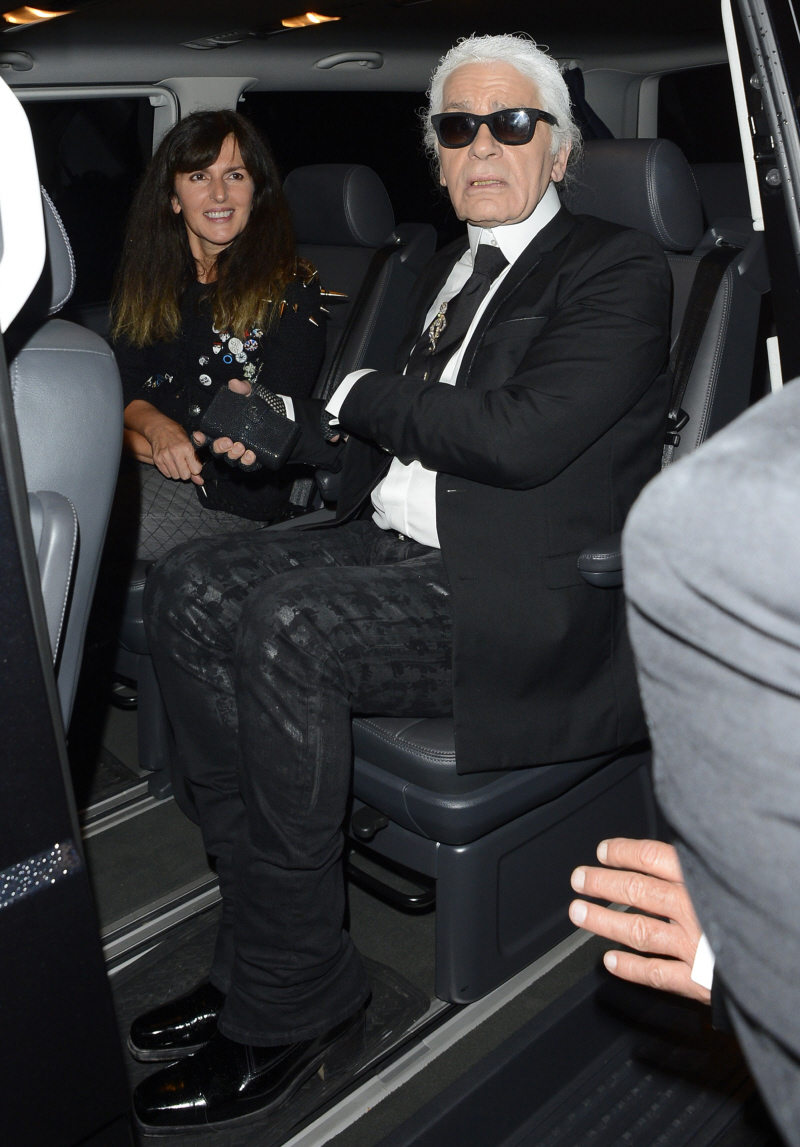 Photos courtesy of WENN.