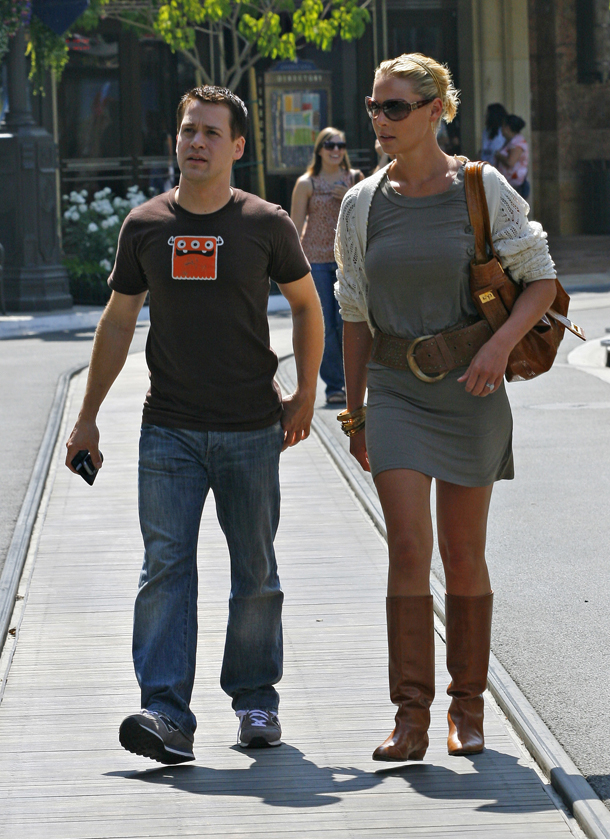 T.R. Knight is itching to get out of his "Grey's Anatomy" contract, according to several sources. The reason, however, is up for debate. Some sources say it's because he's still upset over how long it took "Grey's" producer Shonda Rhimes to publicly chastise Isaiah Washington for his f-word slur against Knight. Others say it's because his character's story line sucks – which is very true. He really doesn't have a story line at this point. According to Entertainment Weekly, Rhimes is likely to let Knight out of his contract.
The revolving door at Grey's Anatomy has taken another shocking spin. Multiple sources confirm that T.R. Knight has asked to be released from his contract, a request that both ABC and Grey's show-runner Shonda Rhimes appear poised to grant. "They're working out the details now," whispers an ABC insider. (A network rep was unavailable for comment.)

There's no word on when Knight would make his final appearance, but, contrary to a report on the gossip blog crazydaysandnights.com, he has not walked off the show. "He's still working," maintains my Grey's mole.

Rumors of Knight's unhappiness at Grey's date back to the early days of Isaiahgate. Per an insider, the actor was disappointed that it took Rhimes so long to publicly condemn Washington's use of the F-word, even as his co-stars (Katherine Heigl, Patrick Dempsey, etc.) rallied to his defense. (The incident led Knight to come out as a gay man.) The boss lady eventually released a statement denouncing Washington's behavior, but word is, it was too little, too late. Nonetheless, my Grey's source insists Knight does not want out of his contract for that reason, adding, "He just feels it's time to move on."

Knight's probable exit comes at a time when his character, George, has been given little to do, save for express concern over Izzie's mental state. There's no word if he'll be given a big on-screen send-off or be banished to Seattle Grace's parking garage with fellow gay Dr. Hahn. (I smell a spin-off!)
[From Entertainment Weekly]
The referenced report from website Crazy Days and Nights doesn't sound like total bull to me. But it does sound like the kind of thing people would want to keep under wraps. They first reported that Knight had walked off the set, and then said he's barely been participating in the show for most of the season.
So, I got a little more information from my source and they say, "He hasn't attended table reads since episode 2. He is pissed and miserable and thinks his story line is stupid. He said goodbye to his hair and makeup people last week. He says he is done and has quit. ABC has not released him. Shondra Rhimes, the producer called him and he told her he had nothing to say. He has packed his dressing room."
[From Crazy Days and Nights]
A rep for ABC has publicly denied that Knight's leaving the show, but that doesn't really seem believable at this point. I'm just as inclined to believe the version from Crazy Days and Nights as I am to believe Entertainment Weekly. Both of the stories agree that Knight hates his character's story line. I can barely manage to watch his scenes because they're so dull, so I can imagine it's even more annoying to have to act them out. The writing really has suffered in the last few years – Katherine Heigl withdrew her Emmy nomination because of the lack of quality material she was given. It sounds like everyone is ready to part ways somewhat amicably, and hopefully before there's any more of that quintessential "Grey's" off camera drama.
Here's T.R. Knight and Katherine Heigl in L.A. on July 29th. Images thanks to Fame.