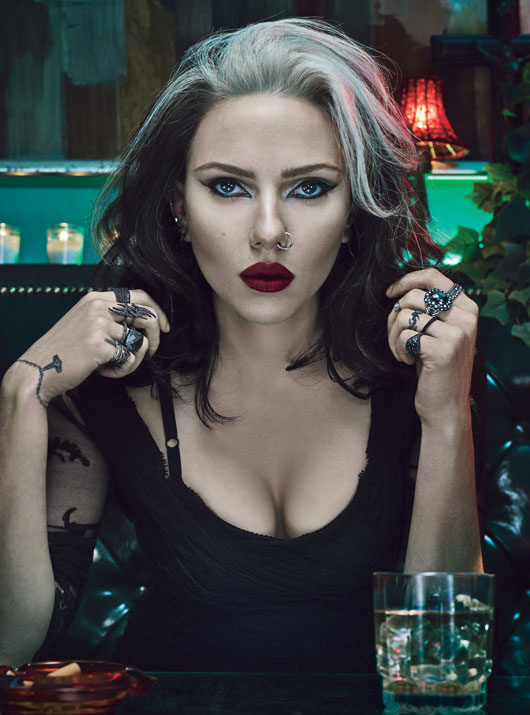 To celebrate W Magazine's 40th anniversary ("Meh!" says nearly everyone), they decided to do four different covers featuring four different "hot" young actresses representing every decade of W's 40 years. This Scarlett Johansson cover – representing the 1990s – is getting a lot of attention, mostly because of the wig, I suppose. I hate to admit it, but I do remember when this whole look was in style. RIOT GRRRL! Ani DiFranco! Linda Perry! Etc! You know who I idolized in the 90s? I've said it before – Winona Ryder. She was my beauty/body/fashion/career/coolness icon/touchstone.
You can read ScarJo's short little interview with W Mag here – she doesn't say anything important. She named Chris Farley as her favorite person from the 1990s, and when asked about her least favorite '90s style trend, she says, "Turtlenecks—they're horrible. I tried to get into them because they are so practical, but they're just so unfortunate… Men don't like turtlenecks. I've never met a man who likes anything around his neck other than my hands." George Clooney just came. HA! Oh, one last ScarJo thing – as I said yesterday, Scar is done with Nate Naylor, officially now – it's been confirmed to Us Weekly & People Mag. On Twitter, some of you are suggesting Scarlett try for Russell Crowe. That would be a delicious mess. I LOVE IT!
I'm including the other cover images below, and you can read all of the short profiles here at W Mag. Keira Knightley is representing the aughts (2000s) – she's giving me Annie Lennox vibes with the platinum hair.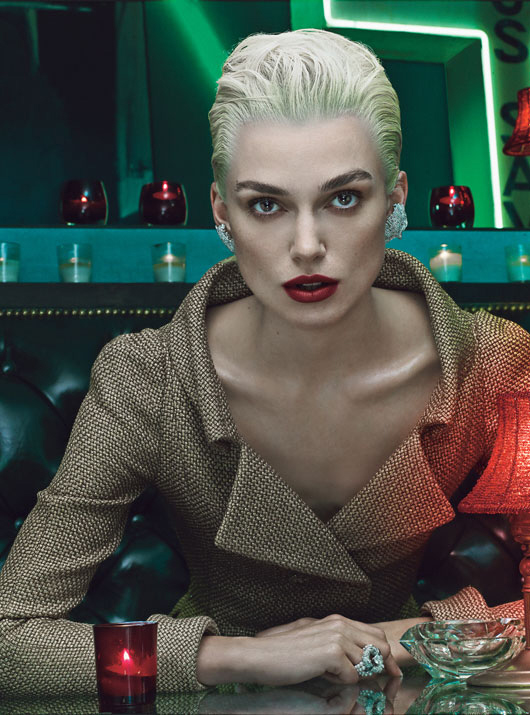 Mia Wasikowska represents the 1980s – it's decent. Honestly, I think she looks a lot like January Jones in that photo. Right?!?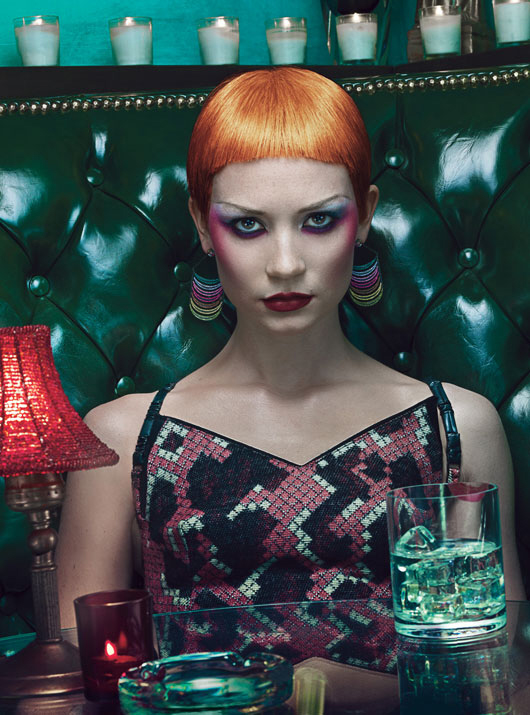 And then Rooney Mara represents the 1970s. Um, I didn't even recognize Rooney. Does anyone else think she's a dead ringer for Frances McDormand in that wig?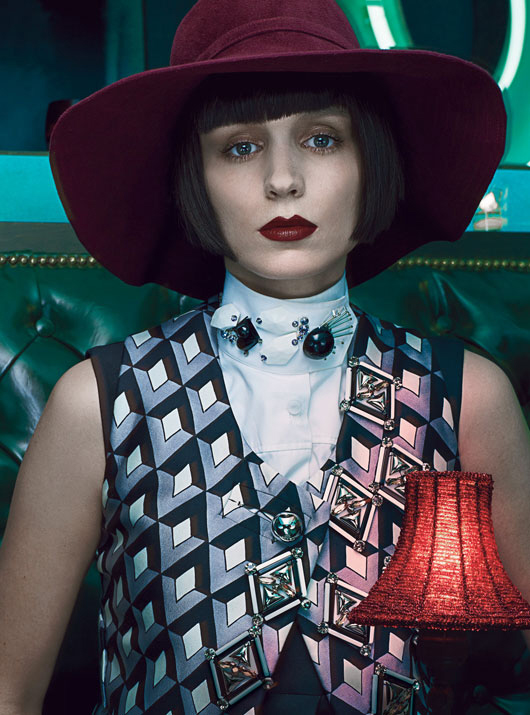 Photos courtesy of W Magazine.