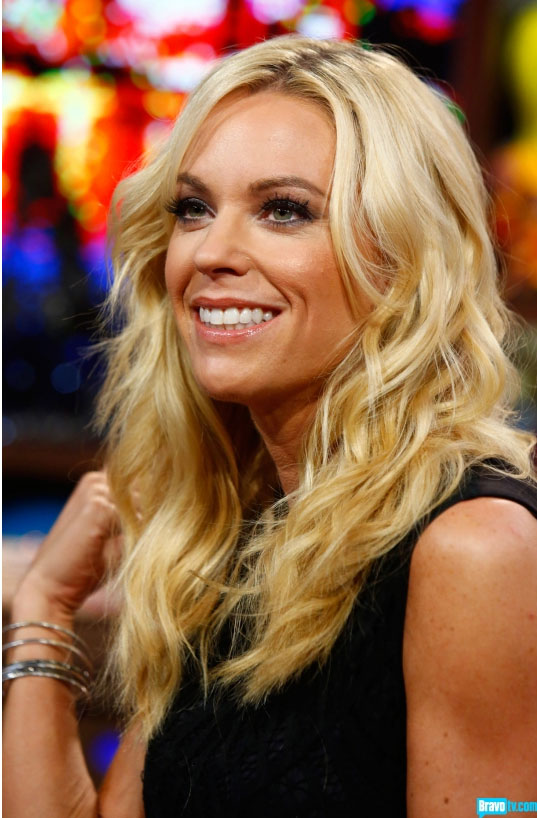 Remember when Kate Gosselin wouldn't cop to Botox even when her face was looking pulled and her eyes were all wonky? She's still not admitting she uses it, and laughably claims also that her face "de-ages" in some way that has nothing to do with the expensive treatments she still gets despite her waning fame. I'm sure her boobs just inflate on their own and those horse teeth grew naturally overnight. Have a glass of watery delusion to wash down that dry slice of narcissism. Kate also denies dating the bodyguard, who is still in her employ.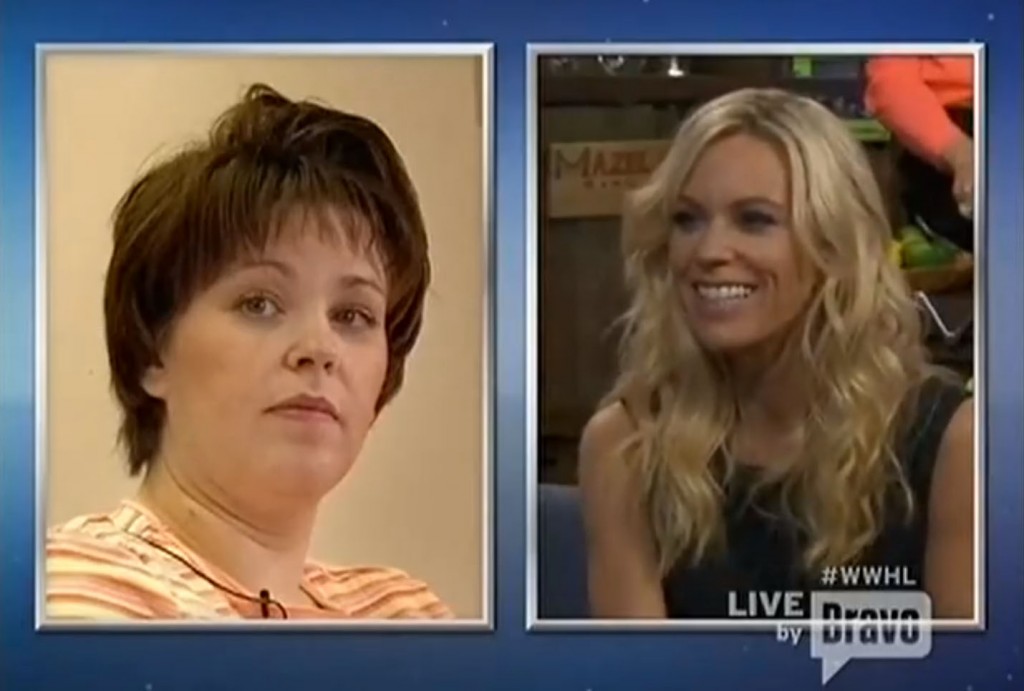 What's the secret to Kate Gosselin's youthful appearance? It's not a much-buzzed about facelift, as the 37-year-old single mom of eight explains.

"I am probably one of the rare few who de-age," Gosselin — who welcomed sextuplets in 2004 — told Bravo's Andy Cohen during an appearance last week on Watch What Happens Live. Cohen wondered aloud about Gosselin's potential enhancement after he showed off a "vintage" picture of Gosselin famously taken three days after she welcomed her babies with ex-husband Jon.

Calling the period shortly after giving birth to Aaden, Collin, Joel, Leah, Alexis and Hannah, now 8, "the roughest time ever," former TLC reality star Gosselin reasoned that after having six babies at once, "you have to get better, right? You can't get worse than that." (Her sextuplets joined twins Cara and Maddy, now 12.)

Though she played coy on WWHL about recent cosmetic enhancements, sources tell Us Weekly Gosselin — who got a tummy tuck in 2007 and breast implants in 2009 — frequently enjoys tanning sessions and even gave herself a dose of Botox injections.

A busy mom tending to her kids as they return to school this fall, the Pennsylvania-based CouponCabin.com blogger admitted to Cohen that she's not in a relationship — and definitely not dating her bodyguard. "I'm single! Still [and] always," Gosselin demurred on WWHL, laughing off that reports that she was coupled up with longtime bodyguard Steve Neild.

"Because [in] my job as a single parent to provide for eight kids, my safety is imperative to them," Gosselin said, justifying Neild's constant presence. "I'm not going to give out [past horror] stories, but it's warranted for sure. He keeps them safe."
I watched the video of Kate's interview, which is below, and Kate's lame excuses are worse than US lets on. Andy Cohen asks Kate (at 5:10) "what did you have done, what is different?" and she says "probably 40 pounds, for a start. That was probably 3 days after I had sextuplets. I am probably one of the rare few who de-age." Mmmhmmm. She's also bad at denying she's dating the bodyguard, who was there with her at the time. (that's at 7:00.) She says "They [the rumors] have still not died, but it's just a good story." I wonder what she's paying him now.
Here's that video of Kate on Watch What Happens Live. Her forehead doesn't move at all. Kate discusses her looks at about 5:10. Morgan Fairchild also made some dubious claims about how she credits "clean living, no drinking, no smoking, no drugs" to her looks. Obviously that's not the case. (That's at 7:10 into the video.) I have to say Kate's body looks great.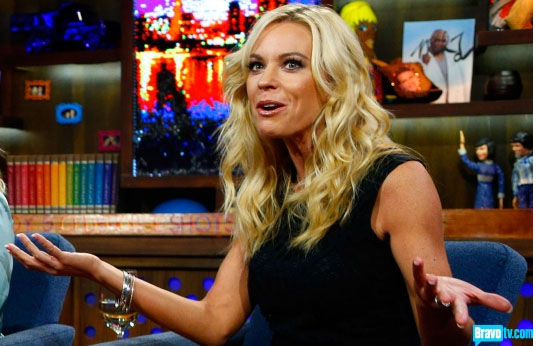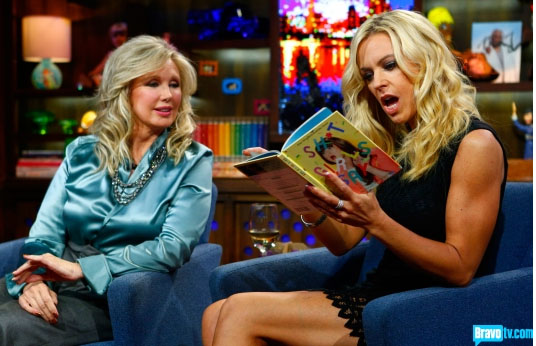 Photos courtesy of BravoTV