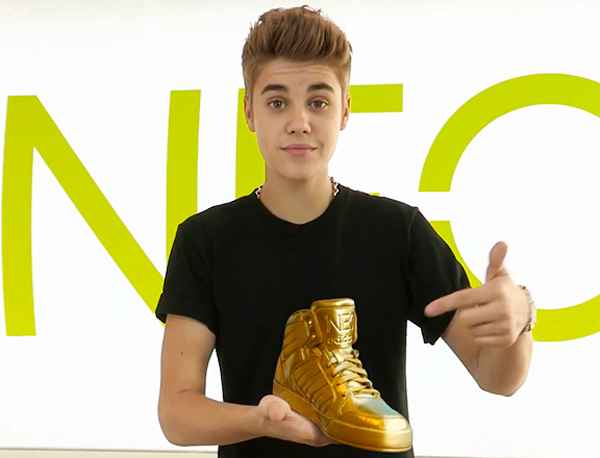 As if he didn't have enough money already, Justin Bieber just inked a two-year deal with adidas as both spokesperson and ambassador of these tacky gold shoes pictured in the above photo. Yes, these kicks are ridiculous, but I am genuinely wondering … are these girls' adidas shoes? Because I cannot possibly imagine any boys wanting to look like Justin Bieber (even though I see plenty of them walking around in front my daughter's school with their pants around their knees before hiking them up and heading into educationland — I think that's more of a general trend than a Bieb emulation). Many girls, however, will want to buy Bieb shoes to be "closer" to their teen idol just like they bought over 1 million bottles of Bieb nail polish. Obviously, this adidas line will sell like unfortunate hotcakes: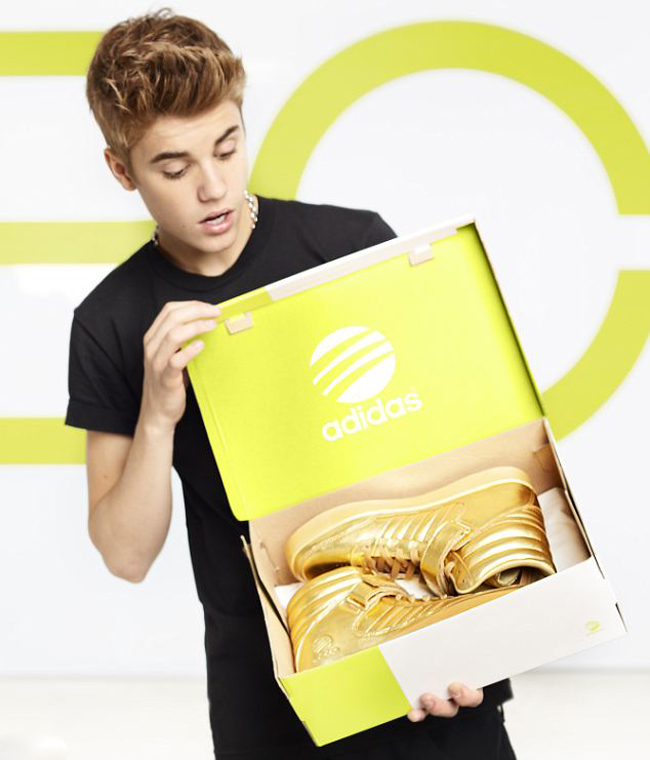 adidas NEO Label has appointed global phenomenon and POP/R&B superstar Justin Bieber as its style icon.

As NEO's new global style icon, Justin Bieber will inspire young consumers with the label's stylish and fresh teen looks through a two-year partnership until end-2014. As well as sporting his favorite NEO looks, Justin will make appearances for the label in its major markets throughout 2013 and share its latest news and collections through his vast social media reach. He will front NEO's seasonal campaigns under its "Live Your Style" positioning, with Spring/Summer 2013 to debut in February.

Talking about the news, Justin Bieber spoke of NEO, the newest addition to a brand he has always loved. "I found a real connection with NEO because it is about fashion, freedom and being true to who you are. With my new album, Believe, I am spreading the message of believing in yourself. The first step is showing who you are, and one of the great ways to showcase yourself is through fashion. For me style is an adventure, something to have fun with and NEO believes this too," he said.

Hermann Deininger, Chief Marketing Officer adidas Brand, said Justin Bieber possesses an undeniable young, fun spirit and energy that embodies the adidas NEO Label. "Justin makes his mark in his own bold and expressive way through fashion, music and style. Justin will help us spread the spirit of NEO worldwide and showcase the brand's sports and lifestyle inspired apparel and footwear silhouettes," he added.

adidas NEO Label is one of the proud sponsors of Justin Bieber's "Believe" world tour 2012/2013.
[From Marketwire]
Oh, the classic "believe in yourself" and "being true to yourself" inspirational lines. How original of Bieber's spokespeople to write that line for him. I hope not all the shoes are painted gold because that seriously looks tacky, and it seems a bit squicky for adidas to hire Biebs when the company's unofficial tagline is "All day I dream about sports sex" (although officially, that's not the case). Anything that even vaguely associates Bieber with sex is really disgusting in my book.
Here's some photos of the Bieb live at MGM Grand in Vegas on 9/12. He's such a soulful lipsyncher.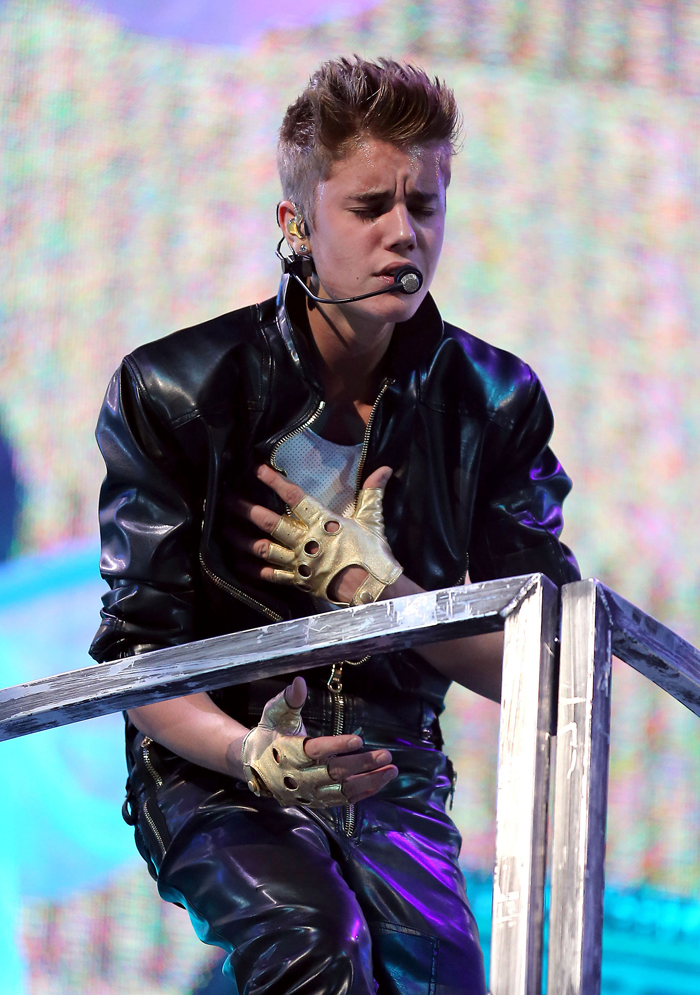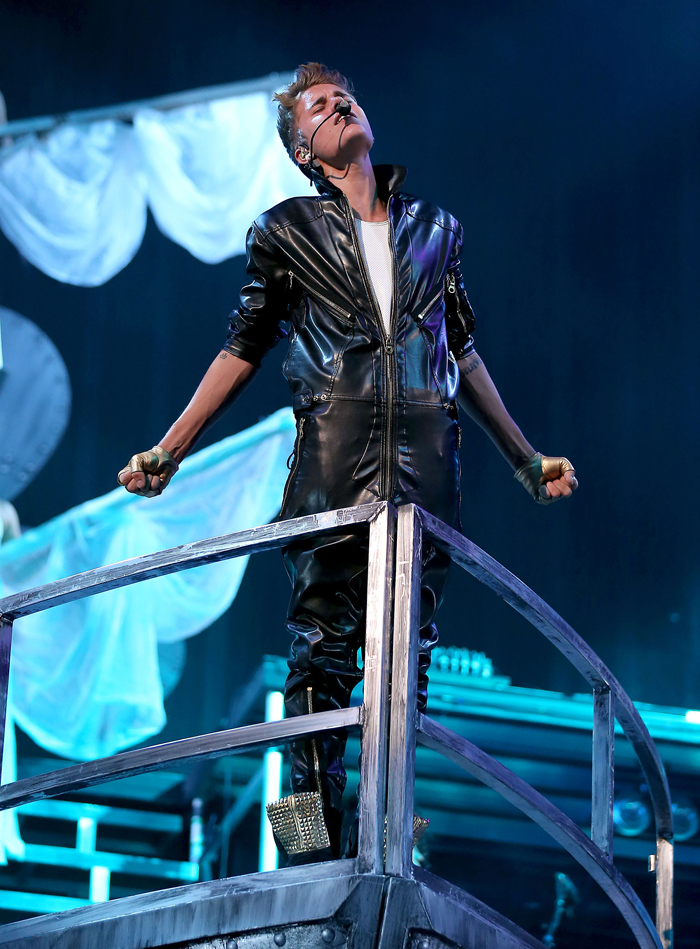 Photos courtesy of Adidas and WENN