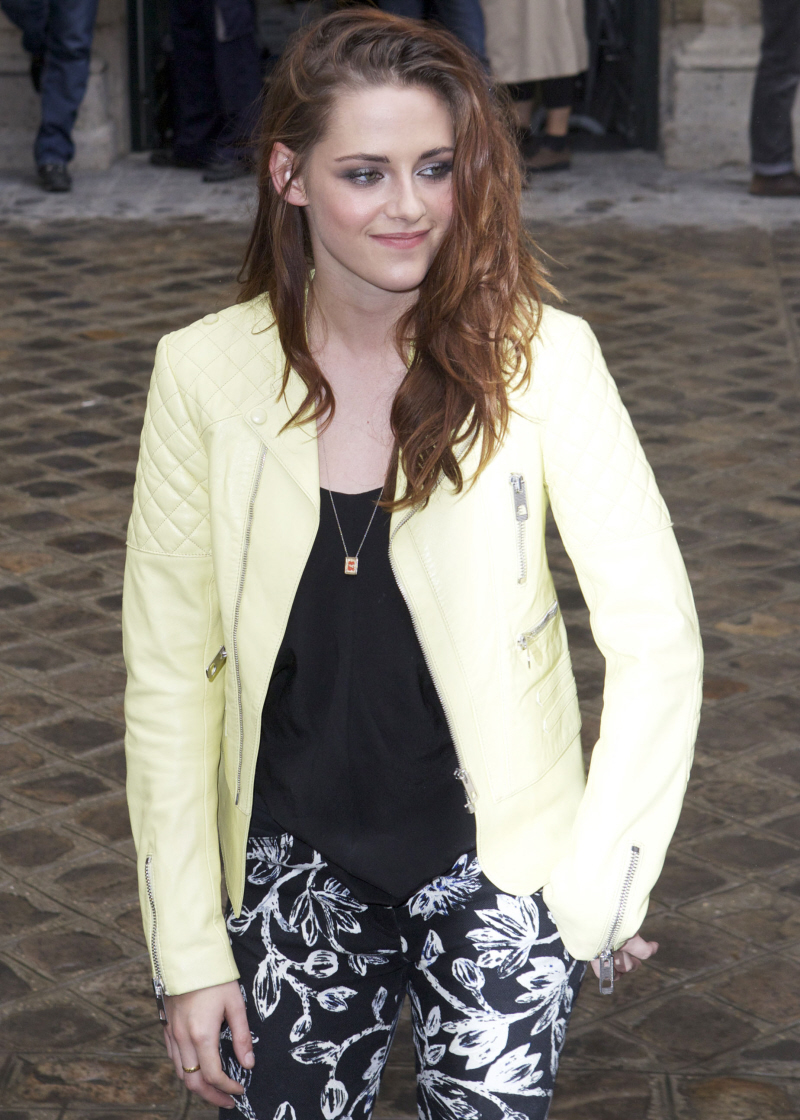 Well, let's talk about it. Sigh. GO HERE to see Pop Sugar's exclusive photos of Robert Pattinson and Kristen Stewart. This is Robsten's third (?) couple-y photo-op in a week, I think. First there was the grainy photo-op where Kristen and Rob were out at night, then there was the photo-op where Kristen's armpits were front and center, and now this. Rob and Kristen were photographed at her new house in LA on Wednesday, I guess. Kristen was seen taking a swim, and then Rob greeted her as she got out of the pool, they kissed and then they walked arm-in-arm into the house. All on schedule, right? The photos should be labeled "See Breaking Dawn Part II in November, y'all." You know what's funny? Even CB has gotten disgusted with all of the sparkly BS, and she has a much higher tolerance for it than most.
Menawhile, Kristen did her much-hyped "live interview" on behalf of Balenciaga yesterday. Um, it did not go well. The idea was that people would submit questions to her and she would answer them in some kind of live forum which was supposed to go on for 30 minutes. Obviously, the questions were heavily vetted beforehand, and they were only supposed to be about her Balenciaga contract, I guess, and her personal style, maybe. Even then, Kristen had to cut the interview short. Because she's a miserable c—t. The video is below, and I'm including some highlights:
Kristen Stewart is no stranger to the camera, but her spokeswoman skills could perhaps use a little work. As the face of Balenciaga fragrance Florabotanica, Stewart sat down with French fashion editor Virginie Mouzat in Los Angeles Thursday to answer fan-submitted questions for a live promotional interview. The inquiries ranged from the straightforward to the strange, and the visibly shy actress tried her best to talk about some rather abstract ideas surrounding the scent.

"I had to have a relationship with fashion from such a young age – you walk down the red carpet, and it matters. It's strange," Stewart said. "At first I just wanted to get it right, I wanted it to be smooth sailing and just to be able to do my job. Then I did a photo shoot with Nicolas and it was the first time that taking photos in high fashion felt like telling a story, that it was part of a concept – it wasn't just about something on the surface, it really evoked a feeling."

A loyal supporter of the brand, the 22-year-old was sat front row at Ghesquière's last two shows in Paris and is often seen wearing her favourite Balenciaga leather jacket ("It might as well be permanently attached to me – it's like a second skin.") Stewart described working with the designer as a "really personal" and "natural" experience.

"He's really one of the only guys I've ever met in [fashion] that makes me feel like I'm working for a director," Stewart continued. "He's really creatively impulsive. Fashion can be a very superficial, surface-level thing that is all about money and image, but he really creates a show. You can pull clothes out of a show and it's like watching a movie."

The Twilight star touched on her personal style during the chat, which saw her faced with questions submitted by fans.

"I'm from LA and unless the occasion calls for it, I'm a really simplistic, comfortable, straightforward dresser – I don't really think about it," she said. "I go anywhere outside of LA and I'm like, 'Oh God. I forgot to put socks on. I probably look silly, it's winter time.'"

She explained Balenciaga creative director Nicolas Ghesquière's vision of the perfume, which she described as "Alice in Wonderland-y."

"He imagines a girl sifting through a garden that is really gorgeous and intoxicating, but dangerous," she said. "She's picking flowers that could possibly kill her, and taking the beauty out of them."

When the interview came to a standstill after less than half of the promised 30 minutes, Stewart tried to salvage the session by bringing the discussion back to Ghesquière, whom she praised highly for his artistic vision.

"He's very conceptual in the way that he makes his stuff, and not to say that he's the only one, but it's really rare and it's really special," she said.

She signed off soon after, apologizing for not being able to fill the full half-hour. Considering this was her first major press event since news of her scandal surfaced, it's hardly a surprise that her interview wasn't overly smooth. When asked if she could say something French, Stewart said no, but that she wanted to learn. She admitted, "I've been a little preoccupied."
Well, when I was reading the quotes, I thought she was probably high, but now that I'm watching a few minutes of the interview, I don't think she was high. She's just jittery and uncomfortable. What I kind of love is that the production value for the "live chat" looks so budget, and the topics at hand are so narrow and perfume-centered, it's like Kristen is participating in a really cheap info-mercial. No wonder she left early. She's TOO HARDCORE for this junk.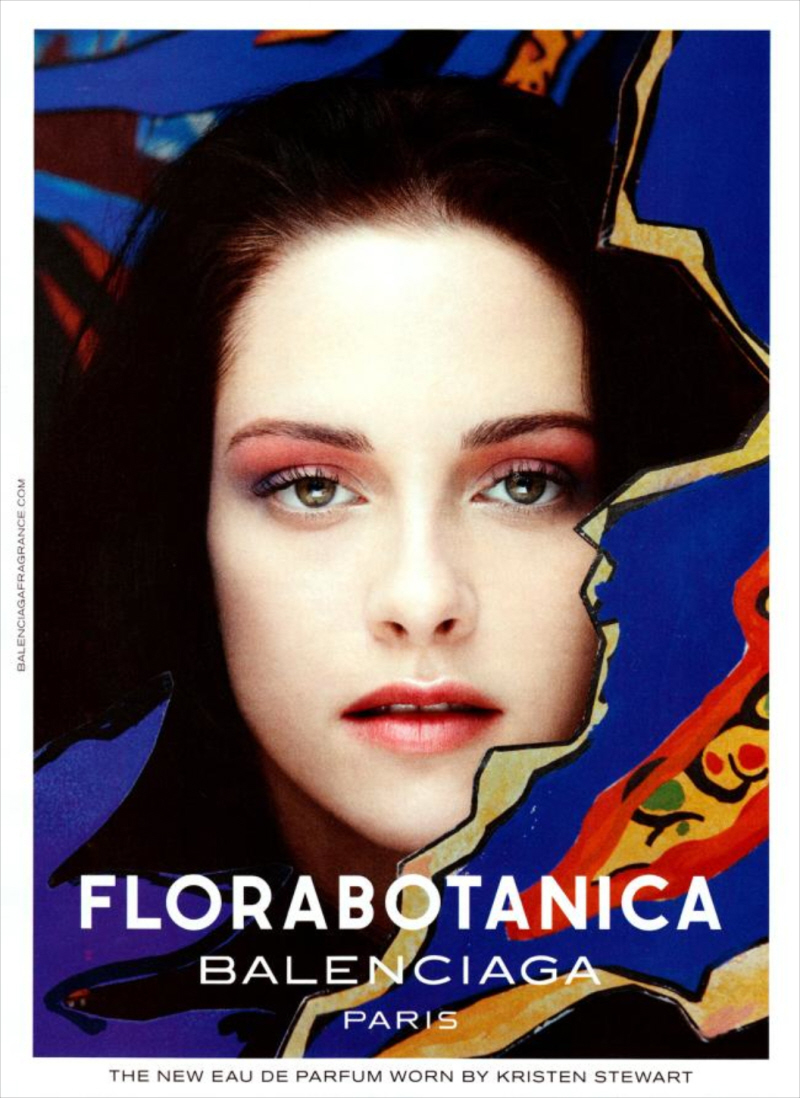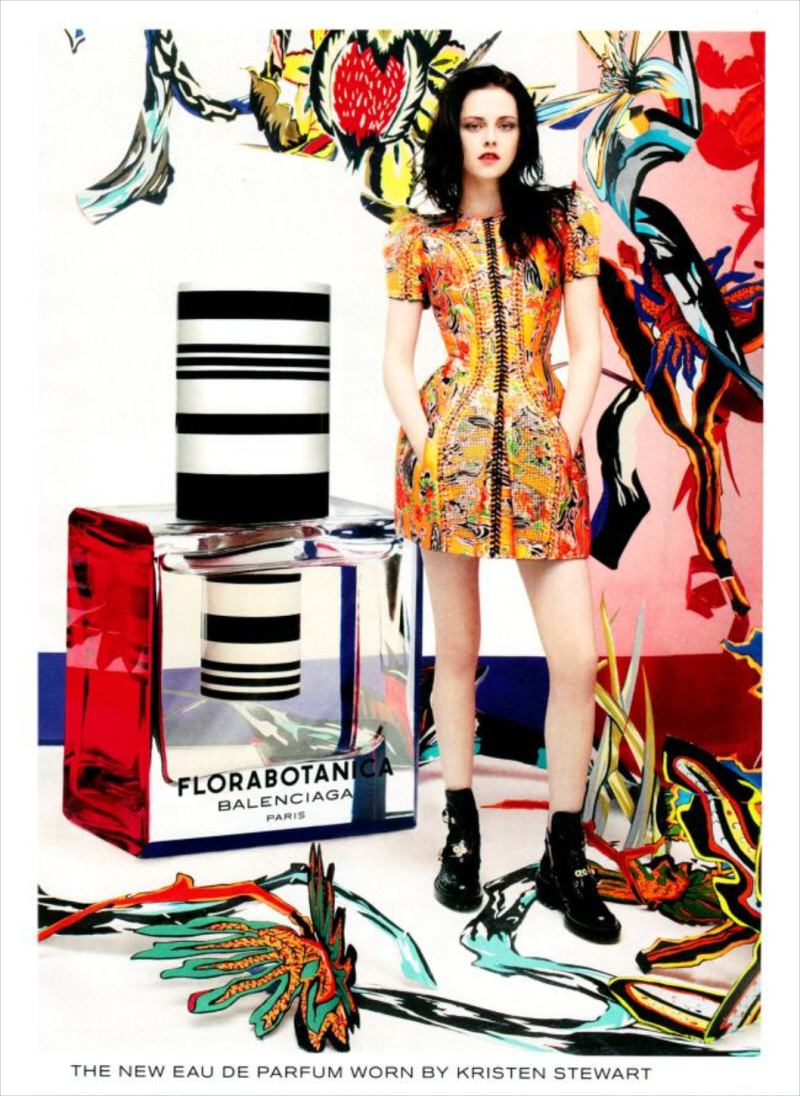 Photos courtesy of WENN.