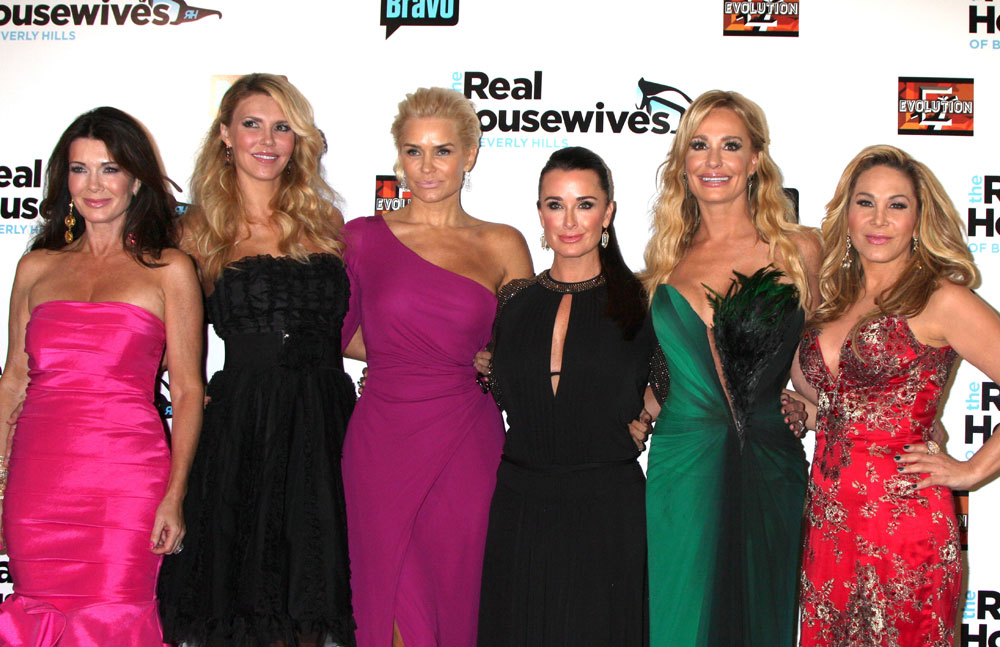 I really didn't know how else to phrase that title, since looking at these photos from the Real Housewives of Beverly Hills premiere was like a progressive slideshow of plastic surgery disasters. That's how I'll structure this story I guess. To start we have Camille Grammer, who has had a ton of work done to her face, looking like the most natural mannequin in the window. (Camille will make guest appearances this season but she's not an official cast member.) Even the random new women, and there are a couple new ones in this maudlin cast of characters, are all squinty and botoxy looking. That's Beverly Hills I guess, but I would love to see someone who looks somewhat "natural." It's not happening with this group.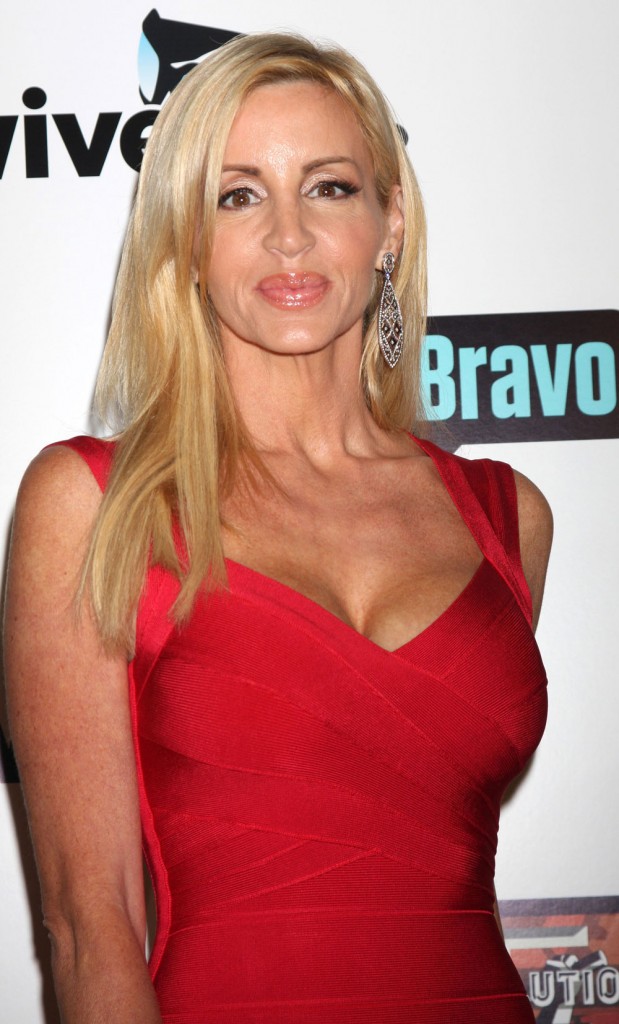 Lisa Vanderpump has had some good work done, but she's so obviously "done." Look at Giggy's little tuxedo! I wonder if Lisa was annoyed that Giggy got pawed by Honey Boo Boo.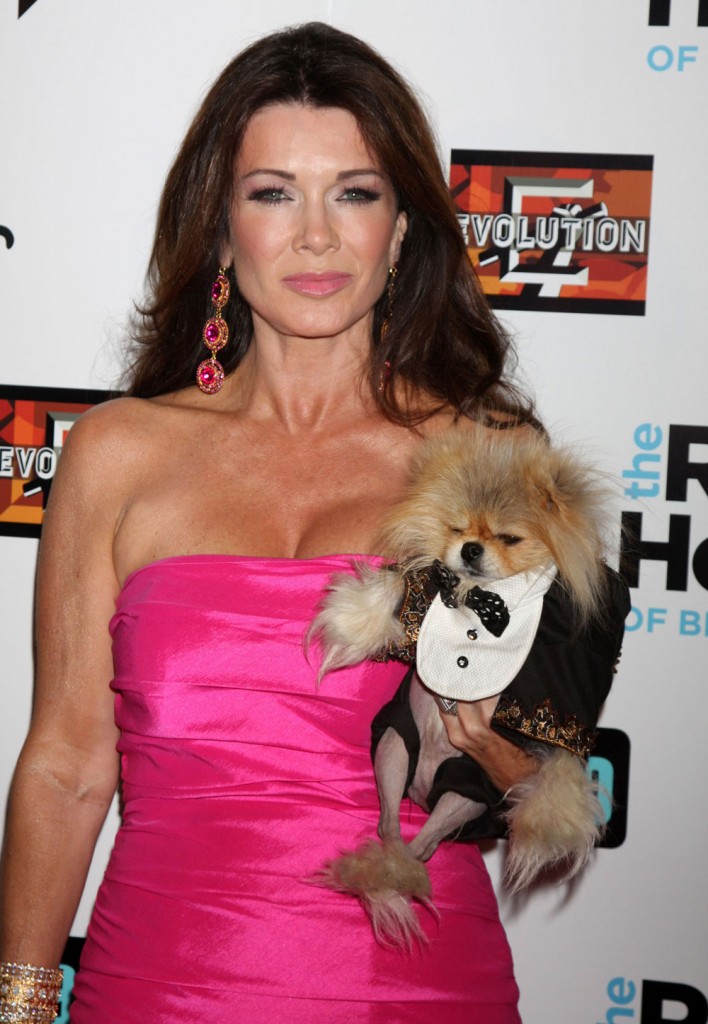 Brandi Glanville fitting right in. She looks pretty and I like her hair.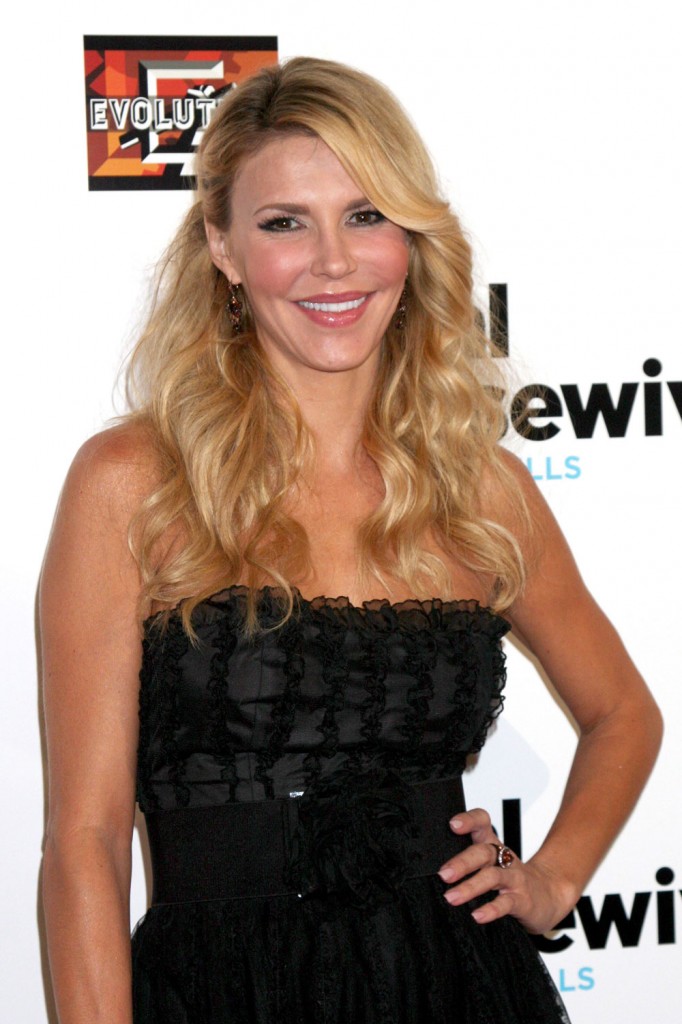 This is a new castmember, a former model named Yolanda H. Foster. (She has some tangential connection to "Princes of Malibu," you can read about that here.)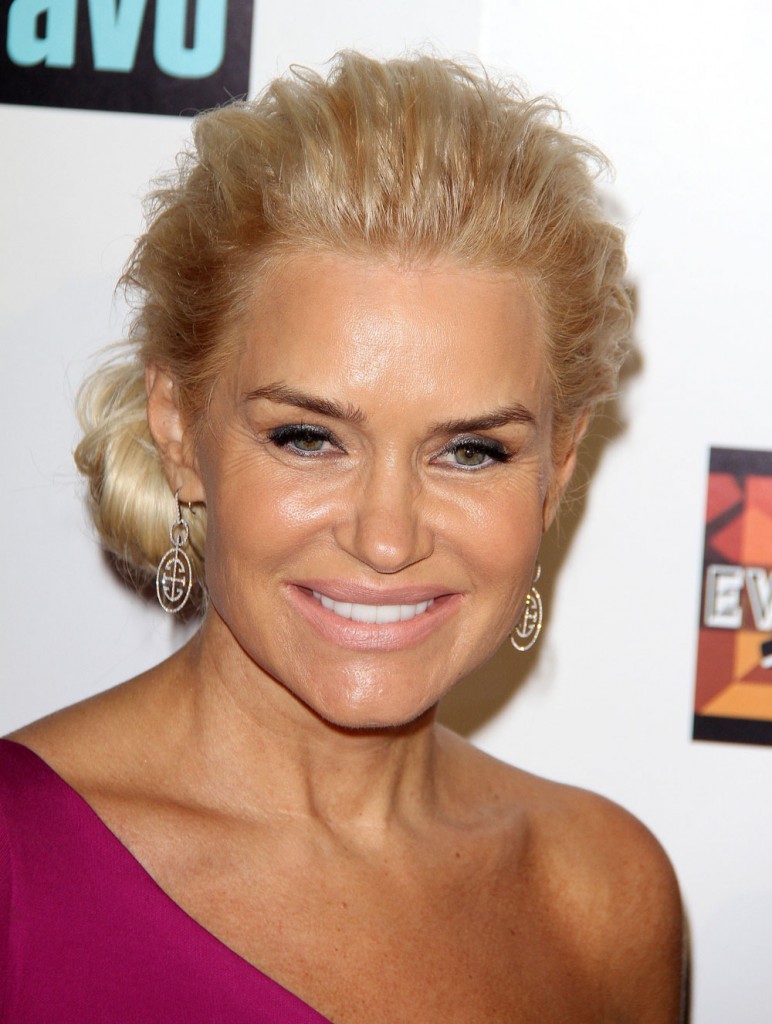 Kim and Kyle Richards. I can't with these two. Kyle should never pull her hair back. She looks like an alien in a 90s softcore film.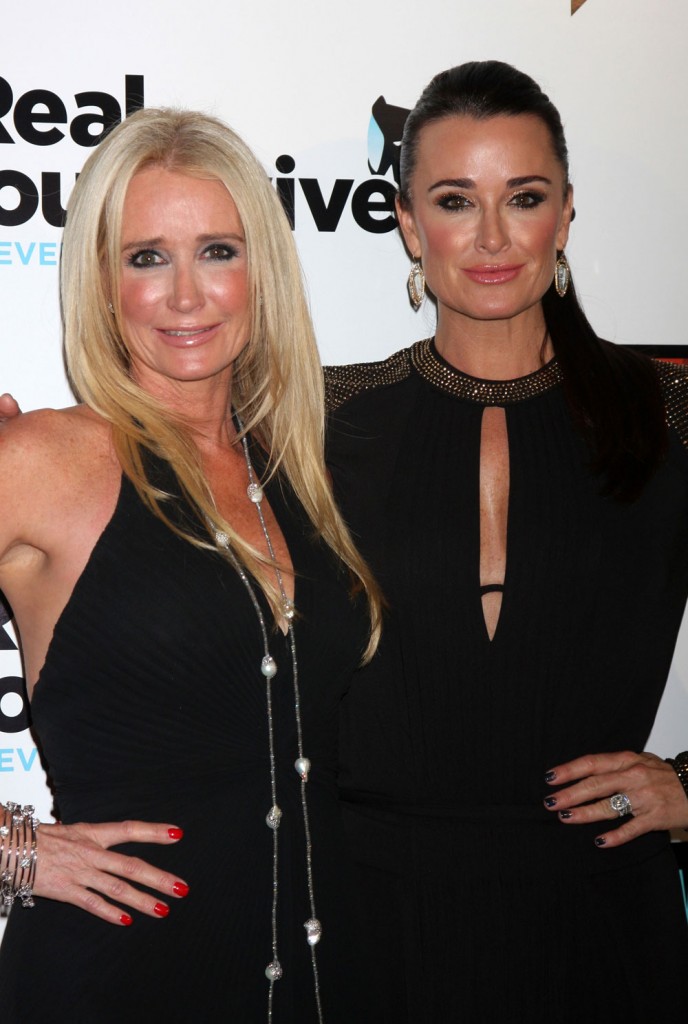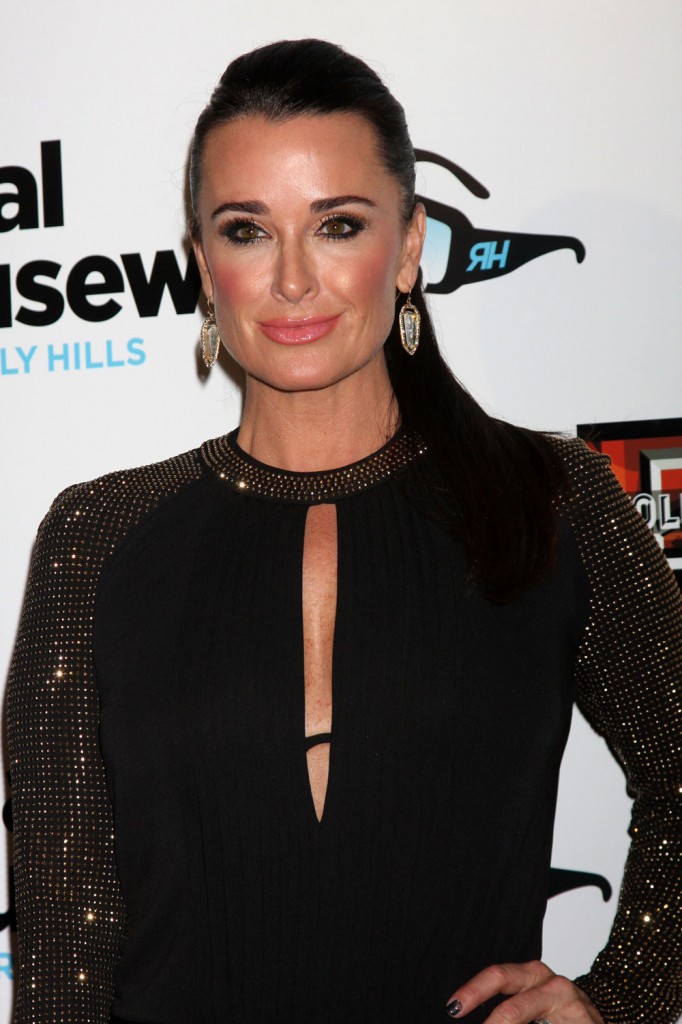 Along those same lines we have another new castmember named Marisa Zanuck. She's a real estate agent who appeared on "Selling LA" on HGTV.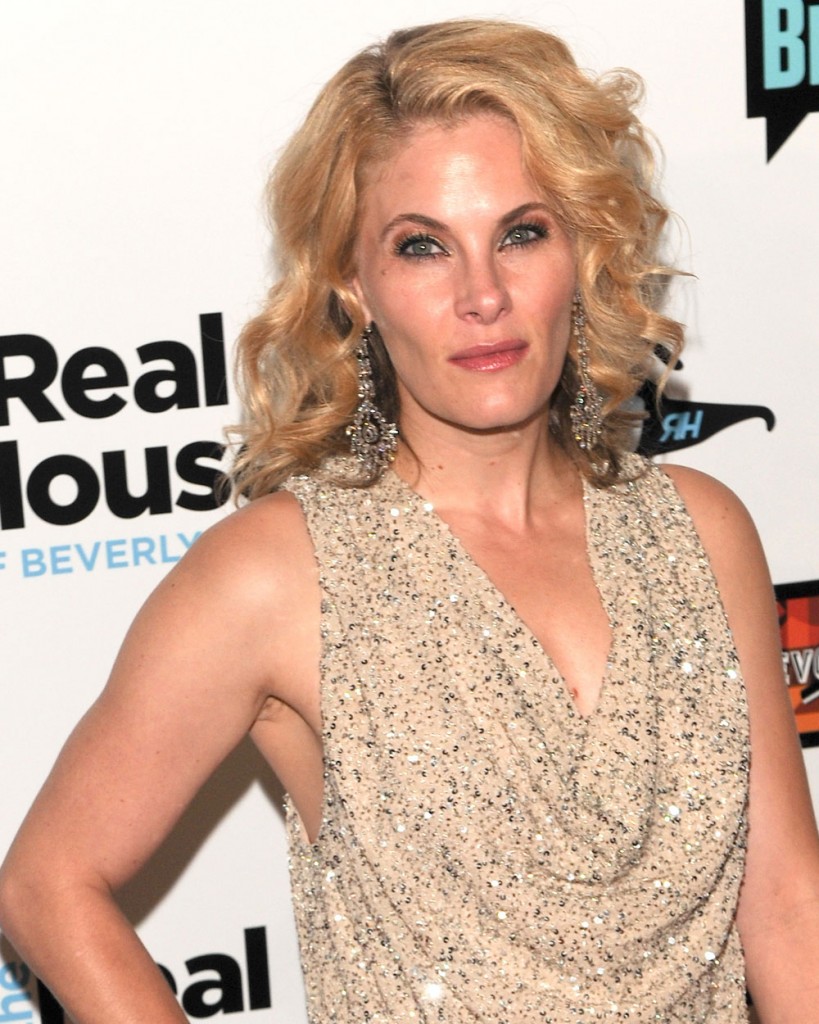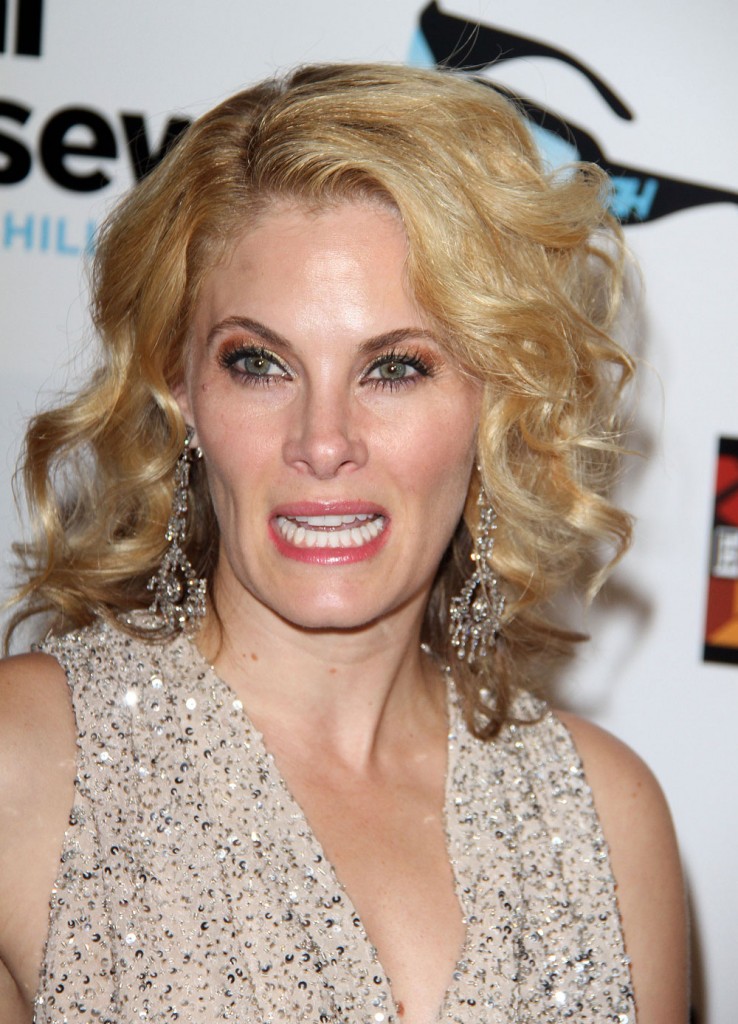 Here's the estranged wife of a plastic surgeon, Adrienne Maloof, and she's not even the worst example here, although that's arguable. Maybe I'm just used to her looking like this.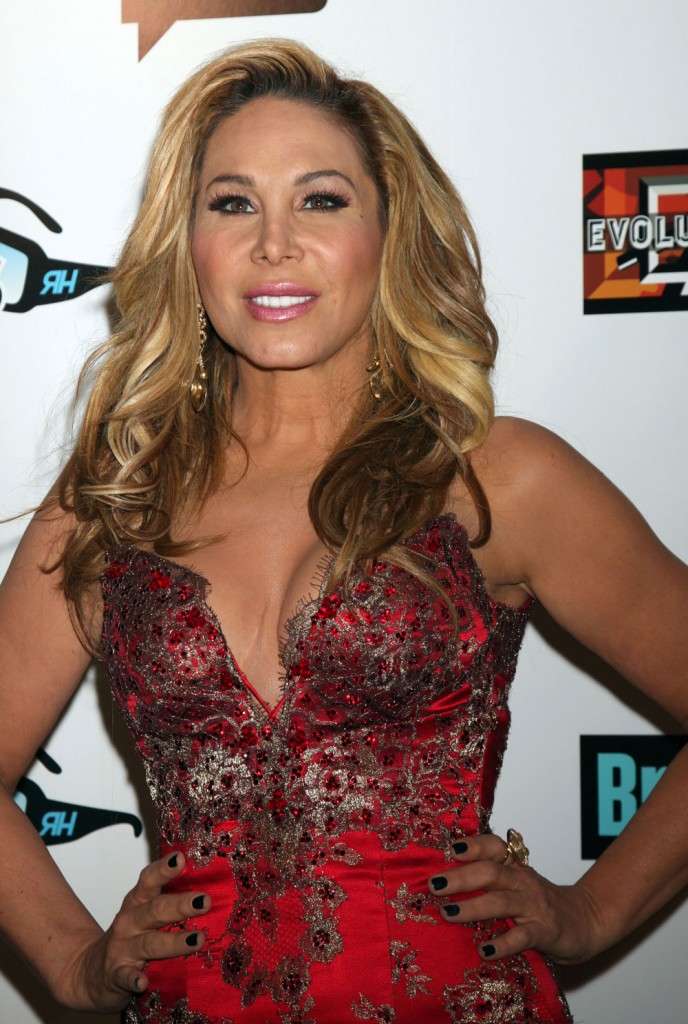 Finally, poor Taylor Armstrong. Too many fillers. Those giant caterpillar eyelashes aren't doing her any favors, either. Still, it's nice to see her looking happy. Check out her ridiculous two-tone emerald gown with an asymmetric feather bustline and matchy shoes.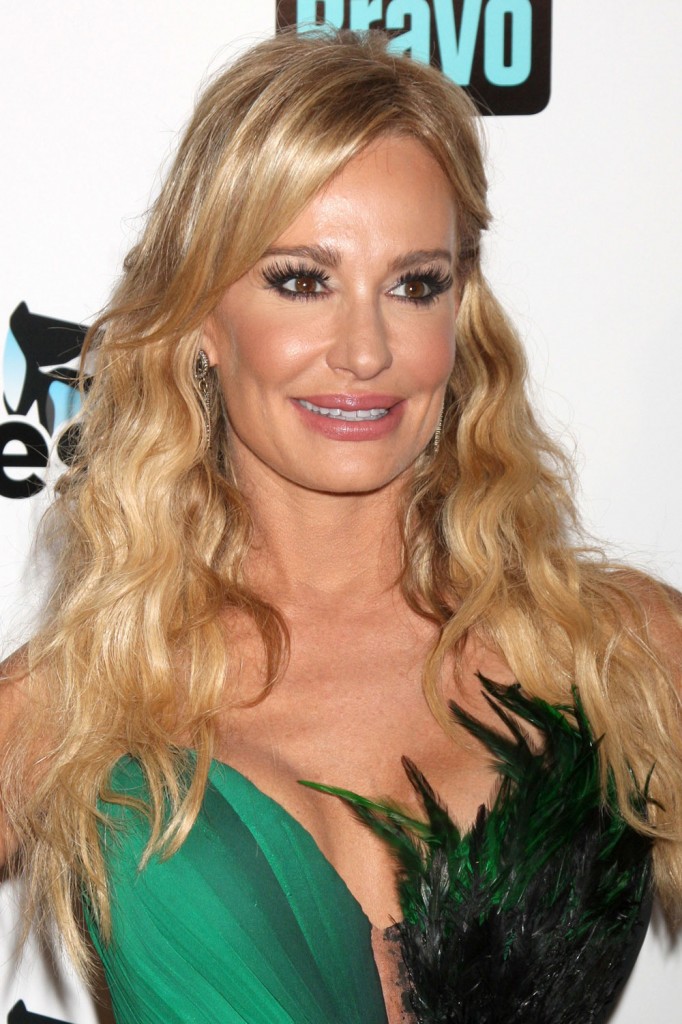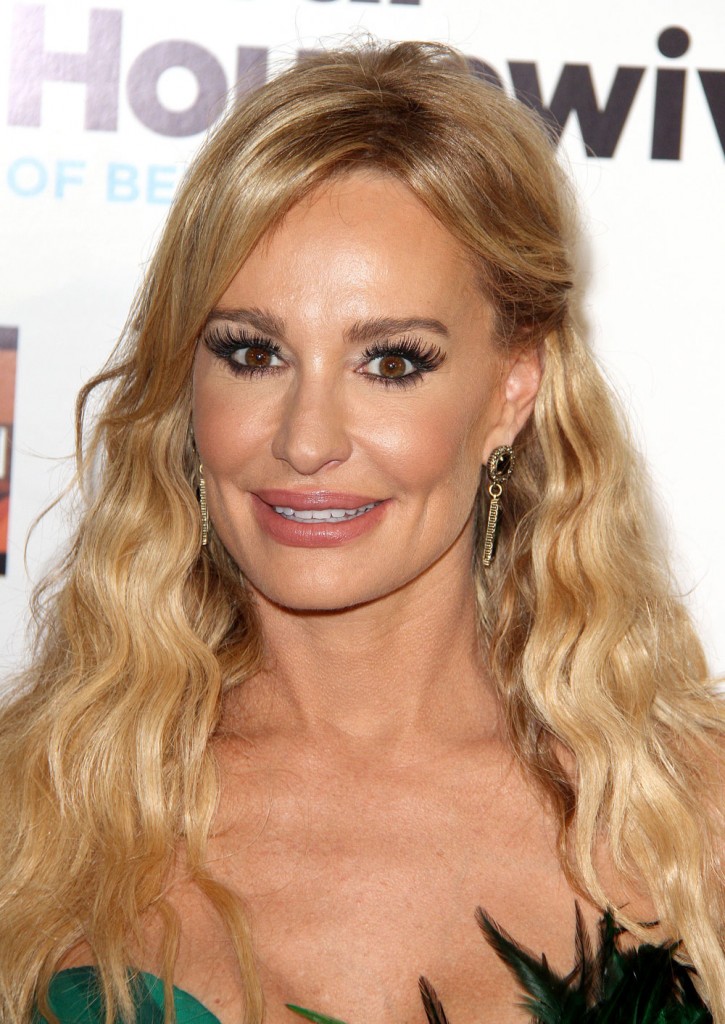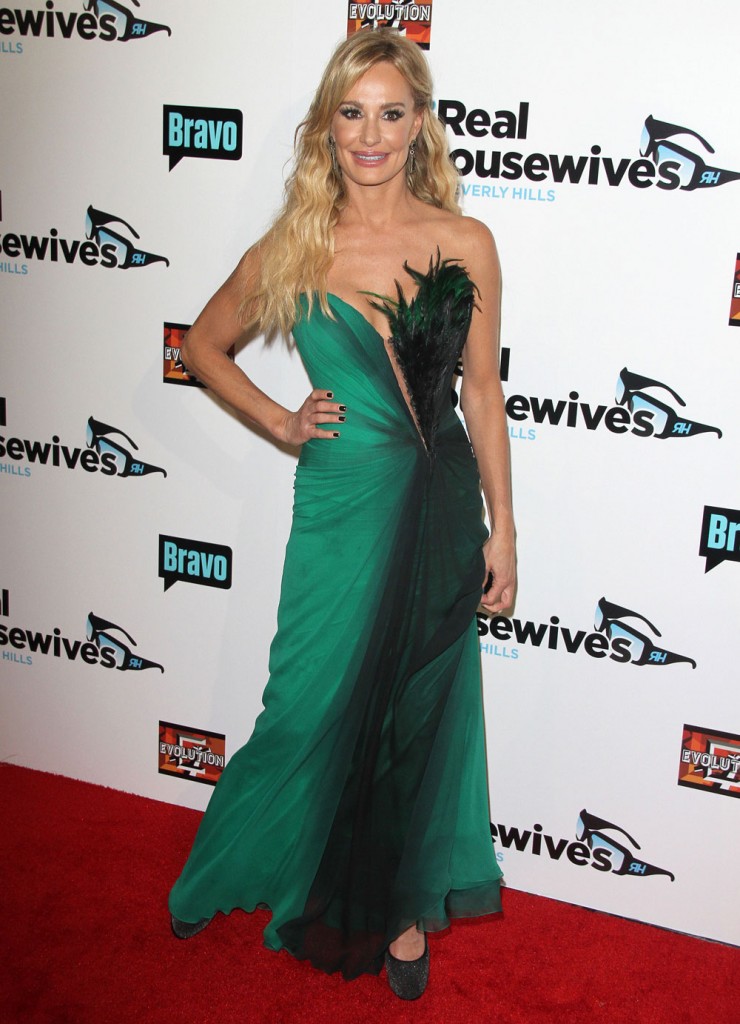 Here's a trailer for the upcoming season, which premieres Monday, November 5th at 9pm. Hollywood Life has a breakdown of the plot points in the trailer if you're interested. It's going to be a mess. I always suspect that the big dramatic parts (Adrienne's divorce, Ken's hospitalization) are real, but that they stage a lot of the fights and incidents. Still, I don't think these women are good enough actresses not to actually hate each other anyway. Ditto for their husbands.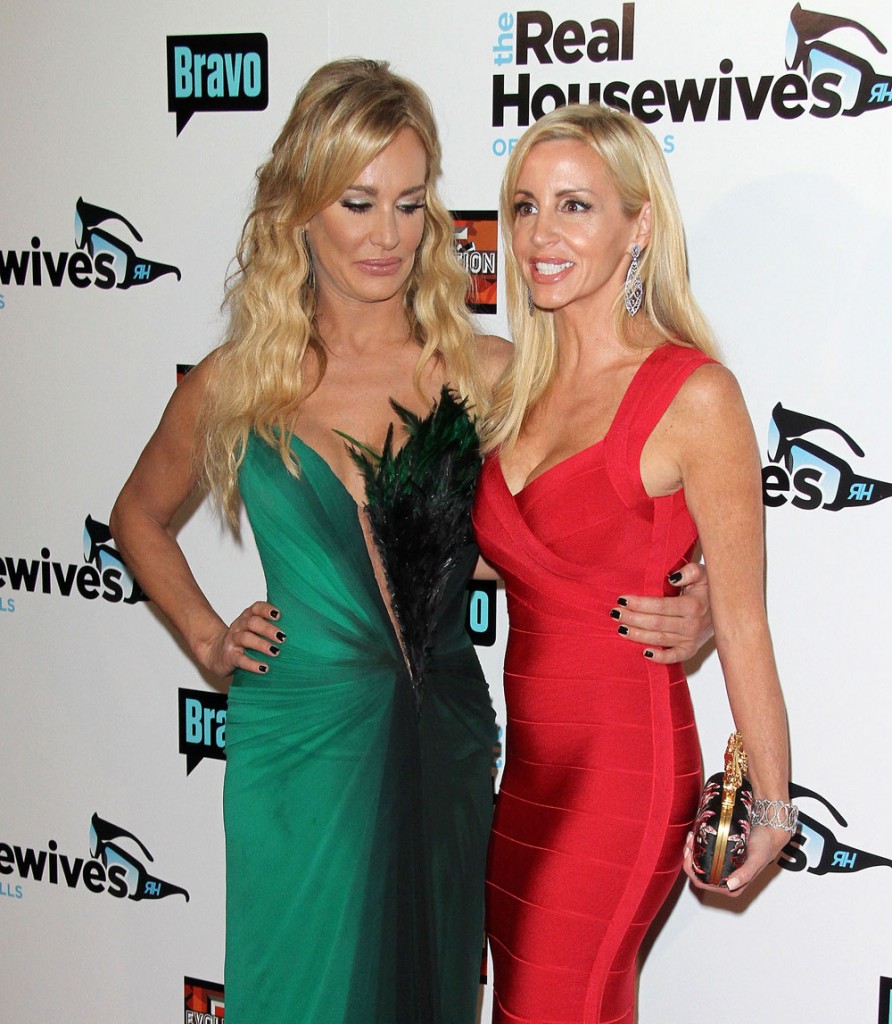 Photo credit: WENN.com and FameFlynet