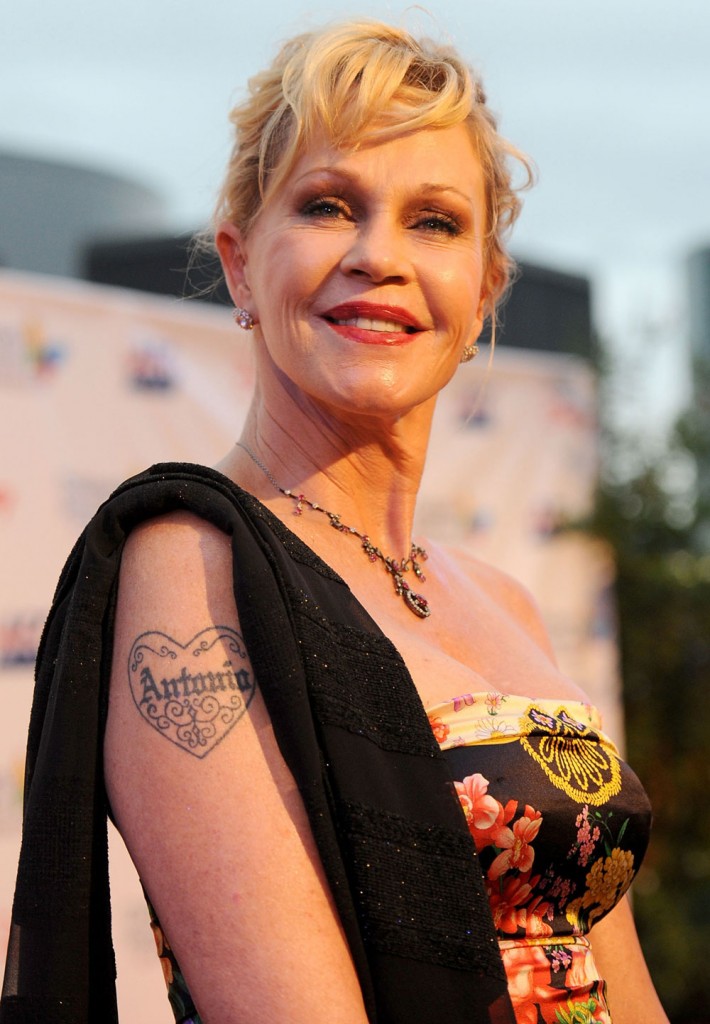 Here's a story that makes me want to give Melanie Griffith a hug. Melanie was asked about how she looks so great while at an event to benefit the Children's Hospital of Los Angeles. FYI – Melanie and her husband, Antonio Banderas, donated over $100,000 to the Children's Hospital of LA earlier this year, in addition to gifting them with medical equipment. They did this rather quietly and without much fanfare. Anyway, at this event, Melanie told US Weekly that "Most people are telling me I look horrible" and that "The tweets I get are really nasty." Noooo! Twitter has a lot of positive aspects, but it can really be a haven for trolls. Here's more of what she told US Weekly:
Posing for photographs at the Oct. 20 Children's Hospital of Los Angeles Gala: Noche de Ninos, the Oscar-nominated star looked slim and sexy in a strapless, curve-hugging floral gown by Dolce & Gabbana, with Miu Miu platform sandals, red lips, and a tousled up-do.

But it seems not everyone thinks the 55-year-old blonde is aging well. Us Weekly caught up with Griffith on the red carpet, where she revealed that folks on Twitter have had some not-so-nice things to say about her appearance of late.

"Most people are telling me I look horrible," the Working Girl actress told Us. "The tweets I get are really nasty."

Still, the star — whose daughter Dakota Johnson stars in the new Fox sitcom Ben & Kate — appeared to be in good spirits all night. She worked the room like a pro, smiling and laughing as she chatted with husband Antonio Banderas, pal Jamie Lee Curtis, and supermodel Heidi Klum, who received a "Courage to Care" award from the hospital.

So what's the secret to Griffith's composure in the face of criticism? Modesty. And exercise.

"I don't know if I look that great," she demurred. "[But] I work out a lot. I have a trainer that I [work with] four times a week, and I do hot yoga."
That's awful! Melanie is in great shape, she's been looking very thin and toned lately. She has gone a little too far with the plastic surgery, but it's settling for her and she looks good. I find her really pretty. It makes me feel for her to hear her say most people say she looks horrible. It's like she can't take a compliment and it sounds like she's taking the criticism to heart. There are so many nasty people on Twitter. I wish she wouldn't pay it any mind.
Getting back to Melanie and her husband of 16 years, Antonio Banderas, I'm so glad to see them together at this event! We've heard that they're having problems, maybe related to Banderas' rumored cheating, and it's nice to see them on the red carpet together. They also posed with Heidi Klum and Jamie Lee Curtis. I love these pics of Jamie Lee kissing Melanie. As for Melanie's tight busy dress, the print looks like 80s curtains and it's not a good look on her. The skirt part around the bottom is particularly fug. Maybe that's why she was feeling insecure that night.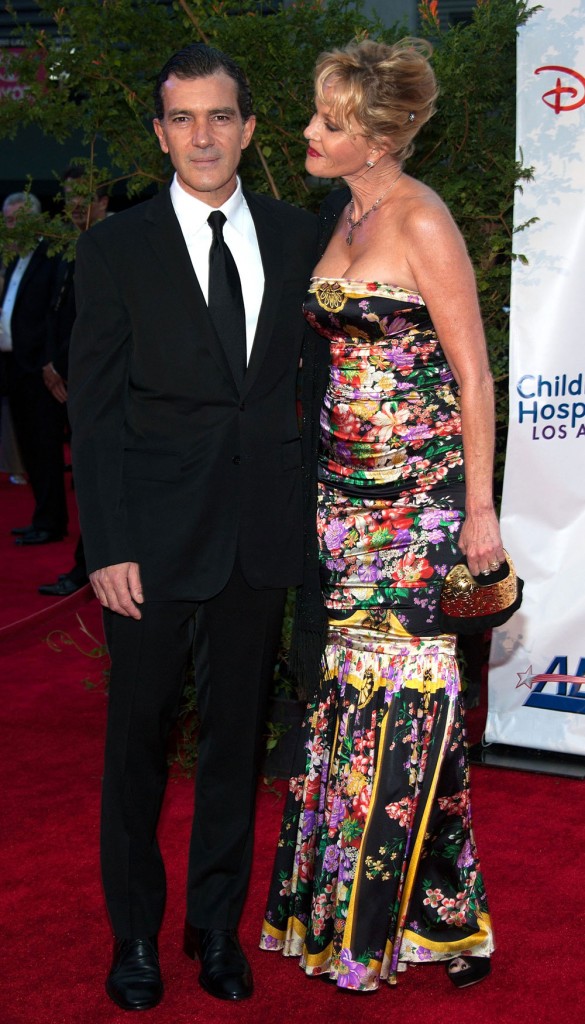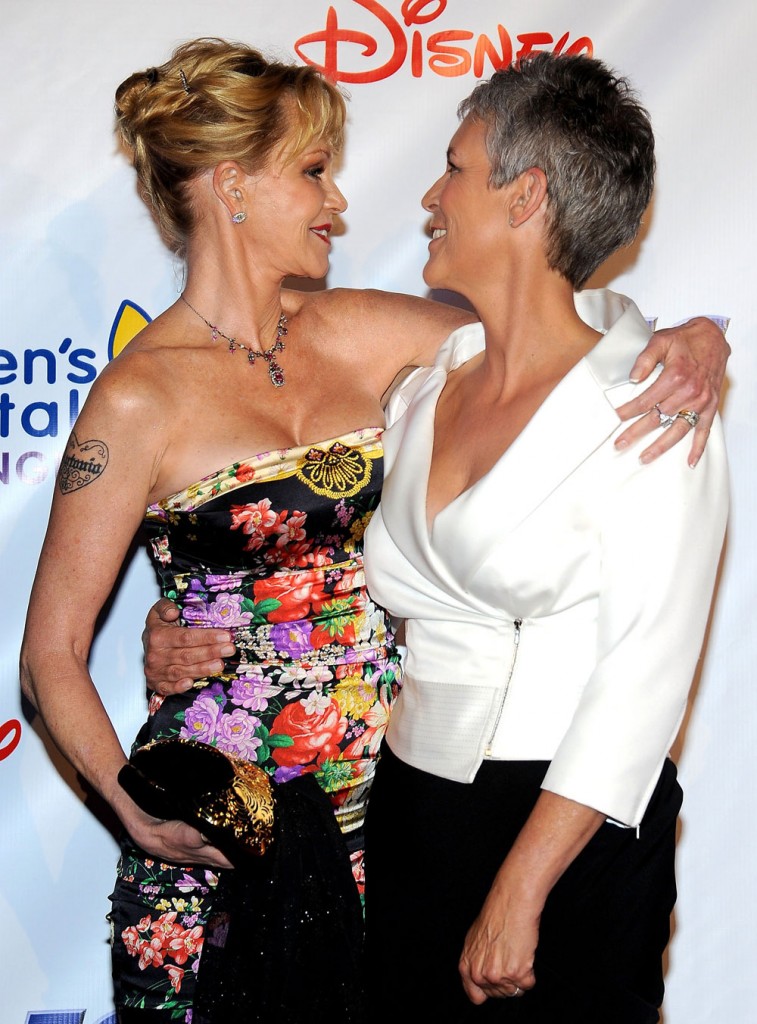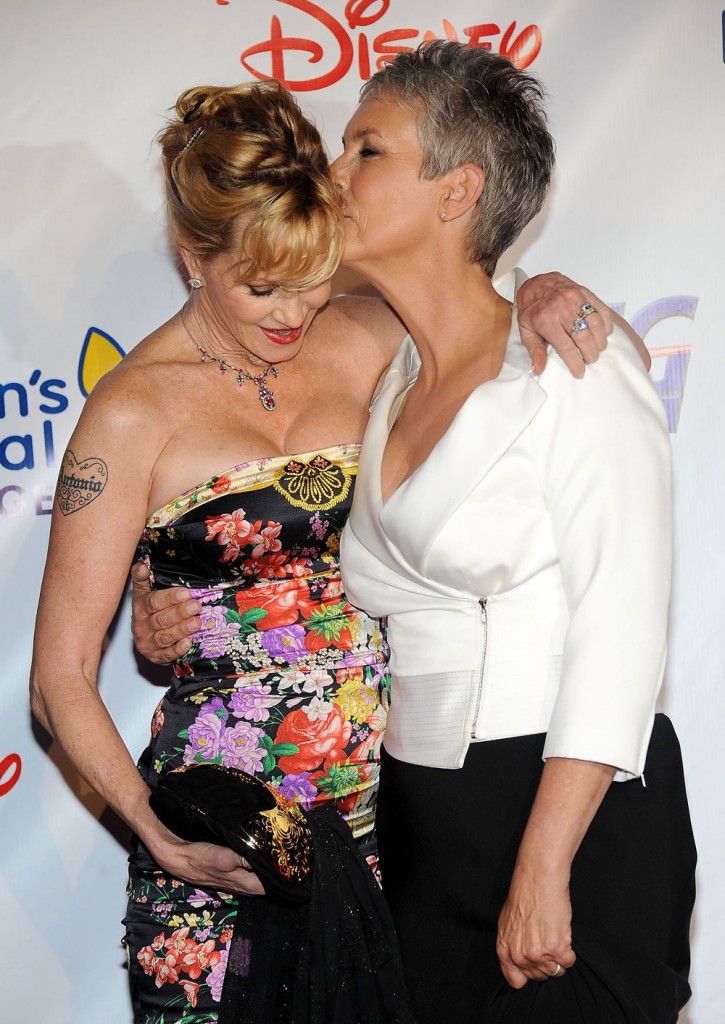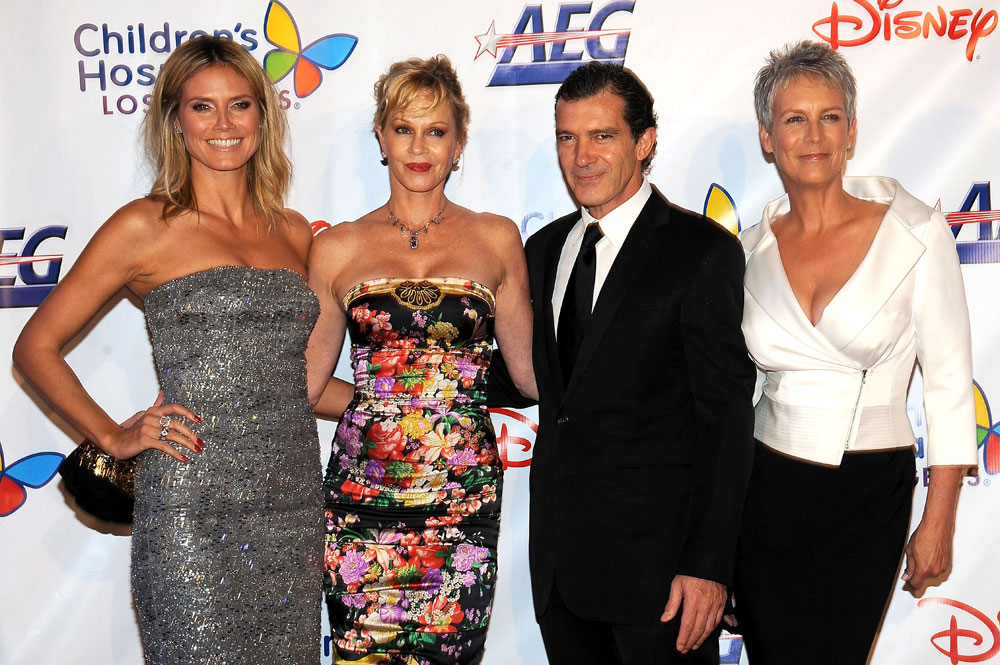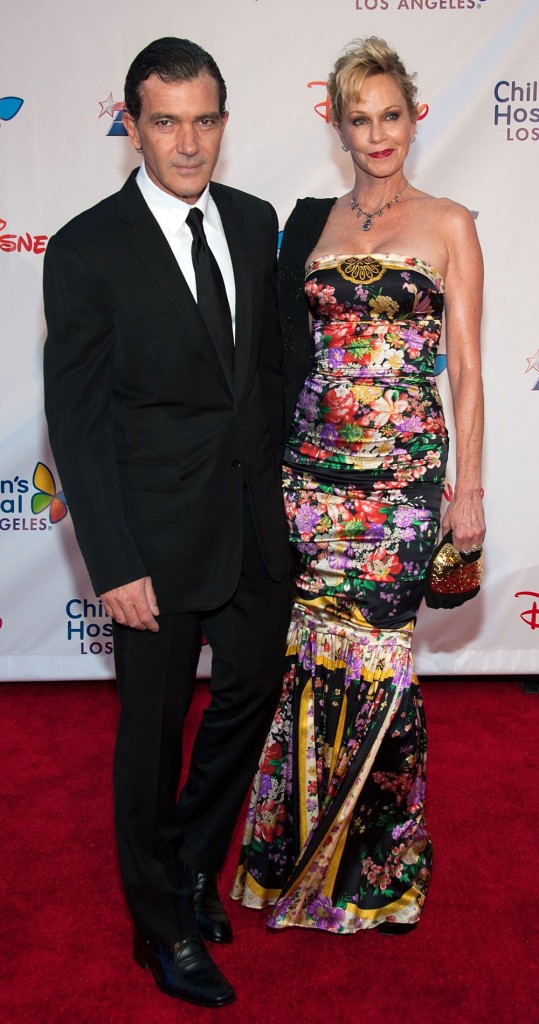 Photo credit: News Pictures/WENN.com