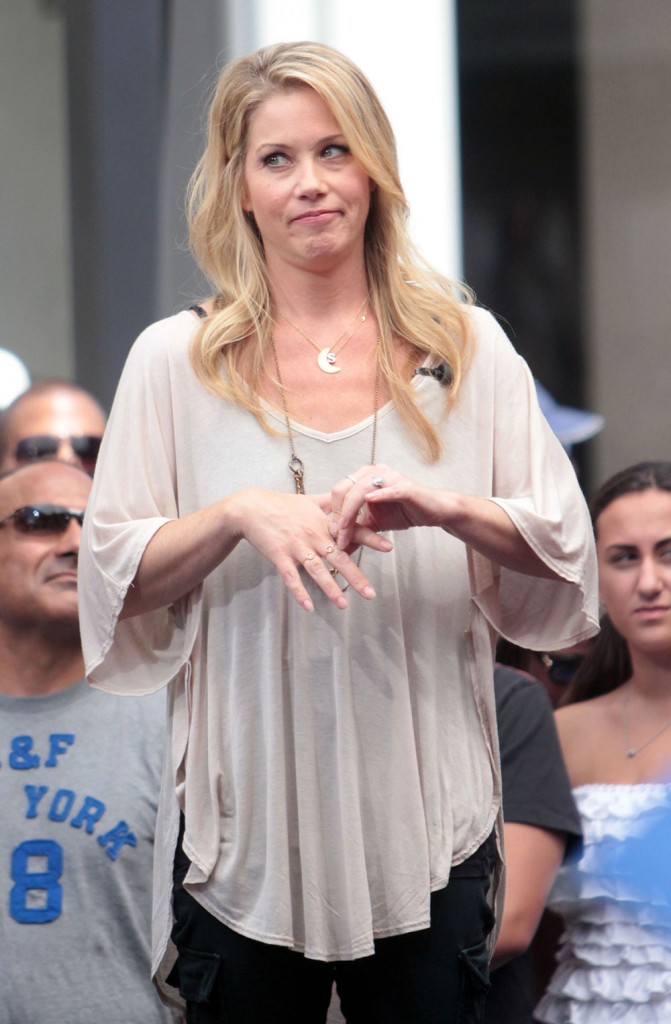 Back in August of 2008, Christina Applegate made the difficult decision to have a double mastectomy following a breast cancer diagnosis. She opted for a mastectomy because she didn't want to worry about making sure the cancer was eradicated, because she had the breast cancer gene (her mother is a two time breast cancer survivor as well) and presumably because she wanted to have children and chemotherapy would have significantly reduced her chances. Following reconstructive surgery, Applegate did have a baby a little over a couple of years later, with her partner, Martin Lenoble. It's a sweet story of triumph after cancer, although of course there's more to it. In a new interview with More magazine, Applegate gave some additional details of what she was going through at the time, and it sounds just awful. She says she wasn't ready to reveal her cancer diagnosis but that she had to, essentially. (A tabloid reported the story before she announced it and forced her hand.) After she went public with the news, she kind of "crashed," which is to be expected. Here's more:
The Up All Night star, who underwent a double mastectomy in 2008 after being diagnosed with the same disease her mother survived, opens up about her painful struggle to come to terms with losing both of her breasts in the November 2012 issue of More magazine, and RadarOnline.com has the details.

"I miss my exquisite breasts sometimes," she reveals, in reference to a line about her natural mammary glands in the movie Anchorman.

The 40-year-old explains how she was denied the time to grieve, as the media learned about her surgery immediately following the operation.

"The good thing is that we got the information out, but talking about the facts of the disease, I didn't have to see what was going on with me. I think when it slowed down, all that came crashing down," she says.

With the help of her friends and family and a spiritual advisor, she overcame what she calls a "total emotional collapse."

Soon after, she reunited with old friend Martyn LeNoble, and the two quickly fell in love.

"We had always cared deeply for one another when we were friends. And he came and put me under his wing. That was it – he was supposed to come."

Applegate, who welcomed her first child, Sadie Grace, in early 2011, hopes to have another with her partner, but sadly, it may not be an option.

"Because of some things that happened during my pregnancy, I don't know if I can. I hope I can. We'll see," she says.
That's really sweet about her partner being there for her during her health crisis, and how that brought them together. I'm glad she's ok now, and hope she's able to have another baby because it sounds like she really wants one. I admire Applegate a lot, and I find her very funny. This reminds me to watch Up All Night. I only saw the first couple of episodes last season and it was good. The thing is, it depicted parenthood so realistically that I found it a little stressful! It wasn't "fake" enough for a sitcom, if that makes sense.
Here's the clip where Christina Applegate talks about her "exquisite breasts" on Anchorman. It's at about 1:40: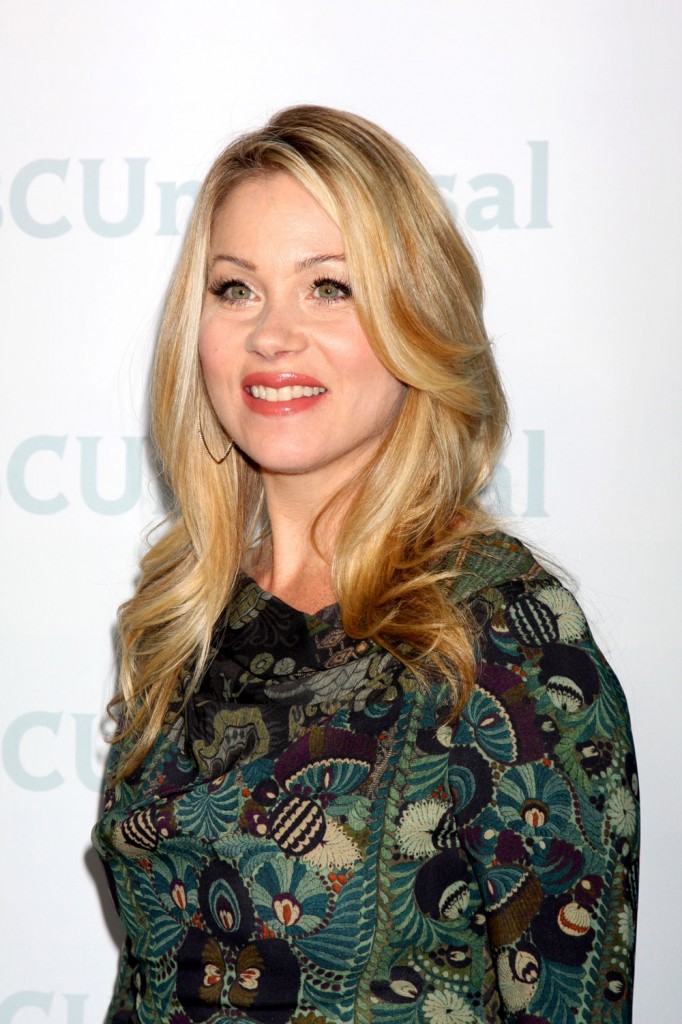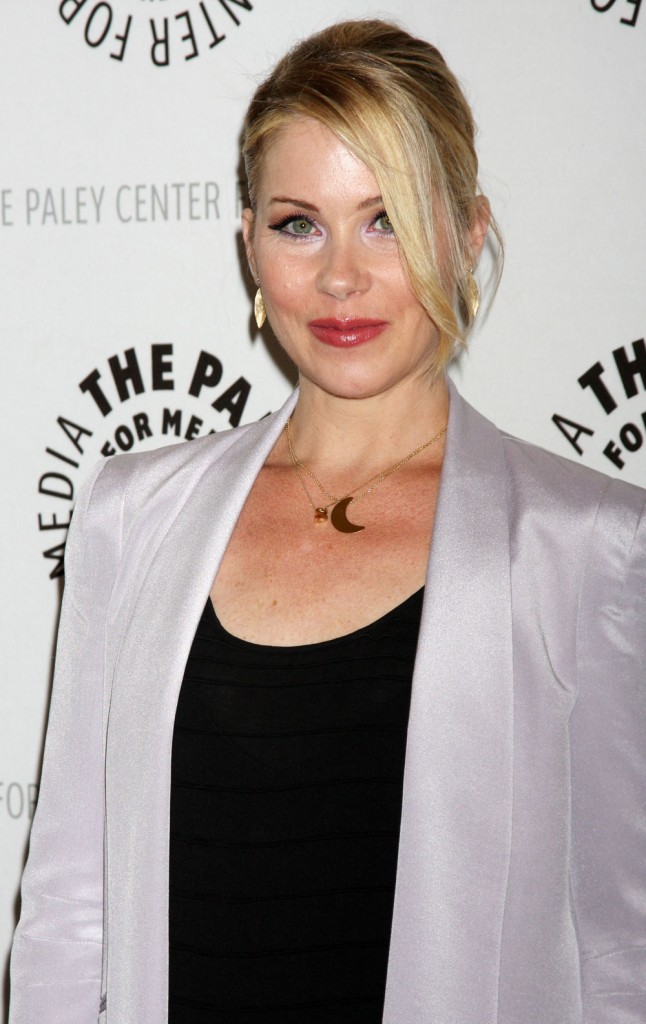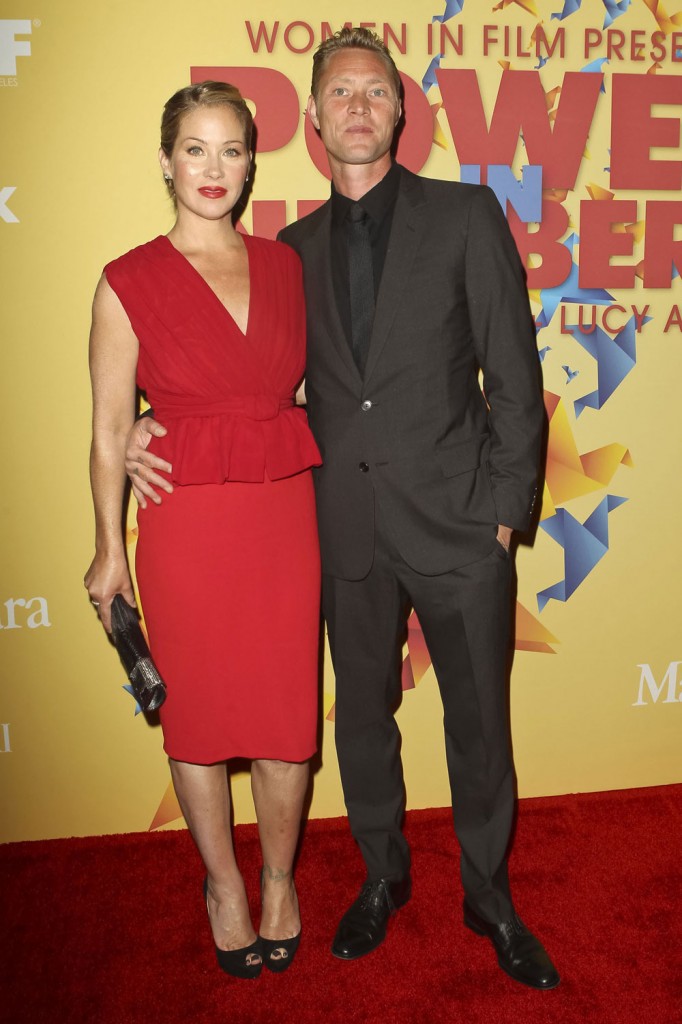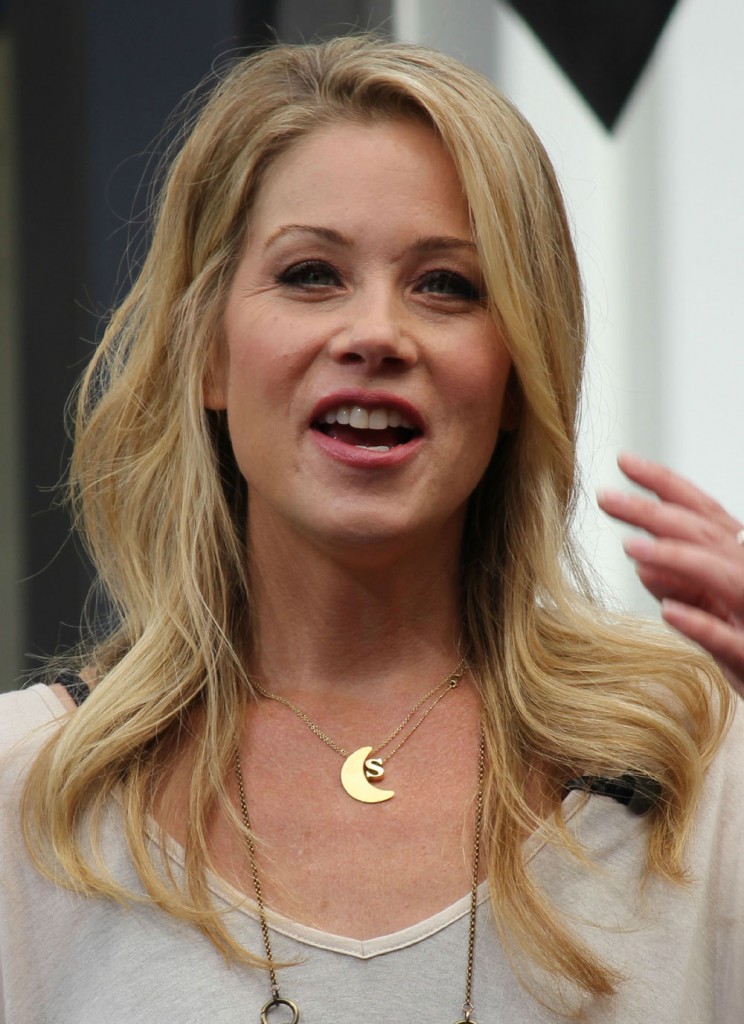 Photo credit: WENN.com and FameFlynet