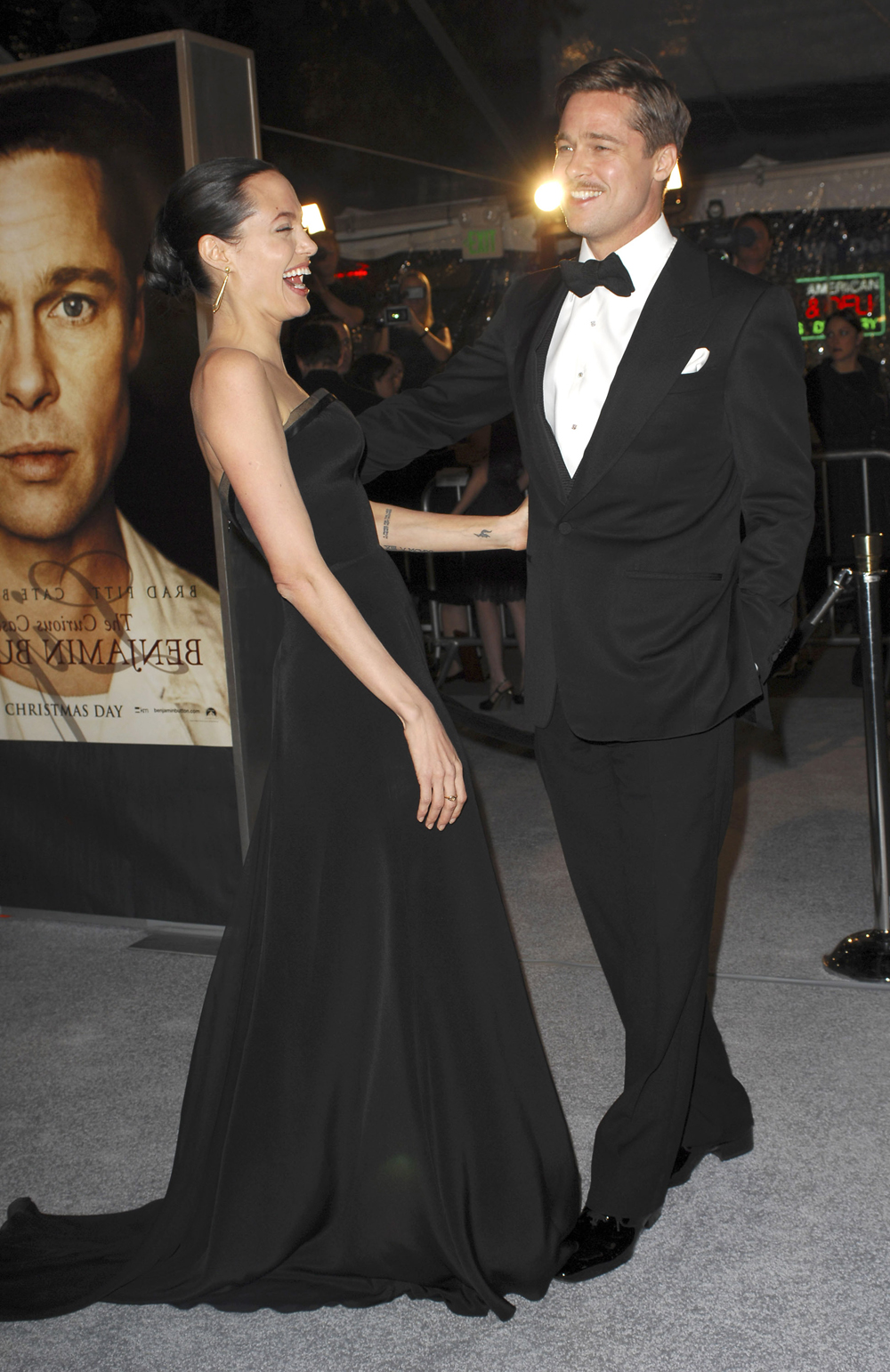 Brad Pitt, Angelina Jolie, and their unstoppable baby making skills are at it again, according to Star. The tabloid claims that the pair are trying for more babies, just five months after their twins were born. What's the rush? Supposedly Angelina has been told that if she gets pregnant within two years of the last pair of twins, she's more likely to conceive another pair.
Brad Pitt and Angelina Jolie are unstoppable!

In the Dec. 22 issue of Star — on newsstands now — we report that nearly five months after the arrival of babies Vivienne and Knox, the couple are adding another pair of twins to their brood, upping the total to a whopping eight.

Angelina is taking prenatal vitamins, visiting her ob-gyn, undergoing secret fertility treatments and gearing up for another set of twins.

"Angie's doctors told her that she has a strong chance of conceiving twins if she does it within two years after having her first pair," a friend tells Star. "She's been seeing a fertility doctor regularly. She and Brad are monitoring when she's fertile. And they're trying really hard in the bedroom!"

We bet! Another of Angie's conception secrets? Yams! "A friend told her that yams and orange juice will increase her chances [of getting pregnant with twins]," says the pal.
[From Star]
I have never understood the desire for twins. Babies are wonderful but stressful, at least for those not moneyed like Brad and Angie. Two at a time just doubles the nighttime feedings, the crying, the diapers… everything. Of course if you've got an employee whose sole function is to change poopie diapers, might as well crank out the kids in multiples.
Frankly I thought Brad and Angelina would adopt again at least once before having another biological child or two. I can't help but wonder what their maximum number of kids is – if they even have one. Something tells me it's in the high teens. They've certainly got the resources to support a small nation of kids. I think it's safe to assume that we will be on permanent "pregnancy watch" for Angelina at least until she hits menopause. Maybe longer – as Star noted, they are "unstoppable."
Here's Angelina and Brad at the Los Angeles premiere of 'The Curious Case of Benjamin Button' on Monday. Images thanks to WENN.