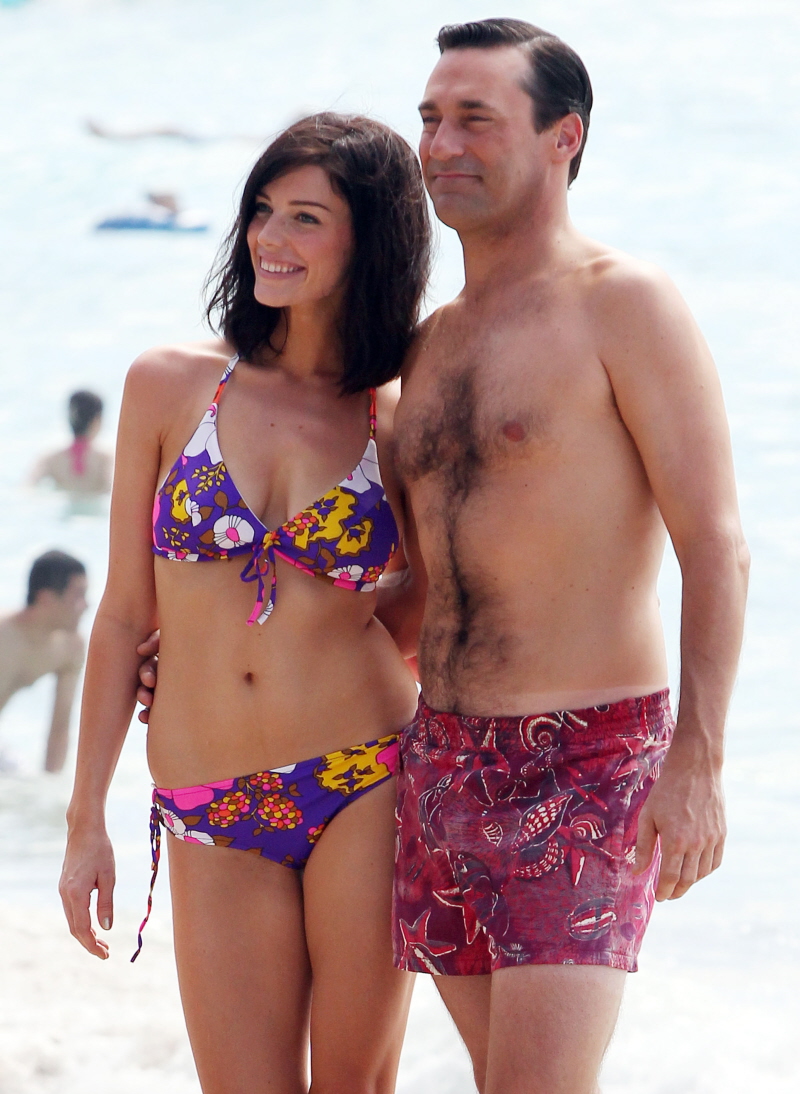 These photos work on a lot of different levels. For one, many Jon Hamm fans claim that he's only really hot when he's "in character" as Don Draper. DONE. He's in character in these photos from the Hawaiian shoot of Mad Men. Two, these photos act as some kind of "spoiler" for those of us obsessed with Mad Men, many of whom want to see Megan Draper OUT. Well, it looks like Megan is still around next season. And she's in a bikini. And she's still hanging out with Don. Probably pitching fits and starting fights and acting like a tantrumy child. Ugh. Joan called it, didn't she? This IS the kind of woman he goes for. Infantilized and tantrum-prone and vapid.
But really, these photos just work because they're p0rn for a certain kind of lady (like me). I like a man who looks like he does NOT spend every waking moment at the gym. And that kind of beefcake look would be wrong for this era too. I also like a man with a hairy chest. Don Draper/The Hamm is giving me Sean Connery vibes here. And I like it.
I know I always ask "Jon Hamm: would you hit it?" and I'm usually disappointed with the Hamm-hate that comes his way. But would you hit it if he was in character as Don Draper? Don Draper is a complicated man. Don Draper is tortured and difficult and wry and interesting and sexist and a feminist. I would hit it. But I would also hit it with Jon Hamm. *sigh*
PS… I love that Don Draper is a reader. It's one of my favorite parts of the Don Draper character.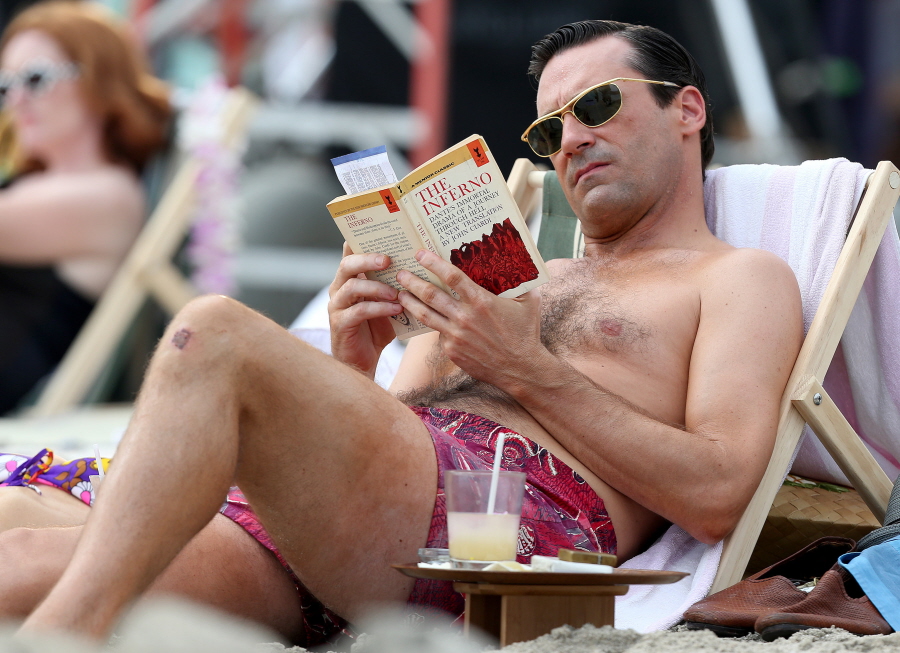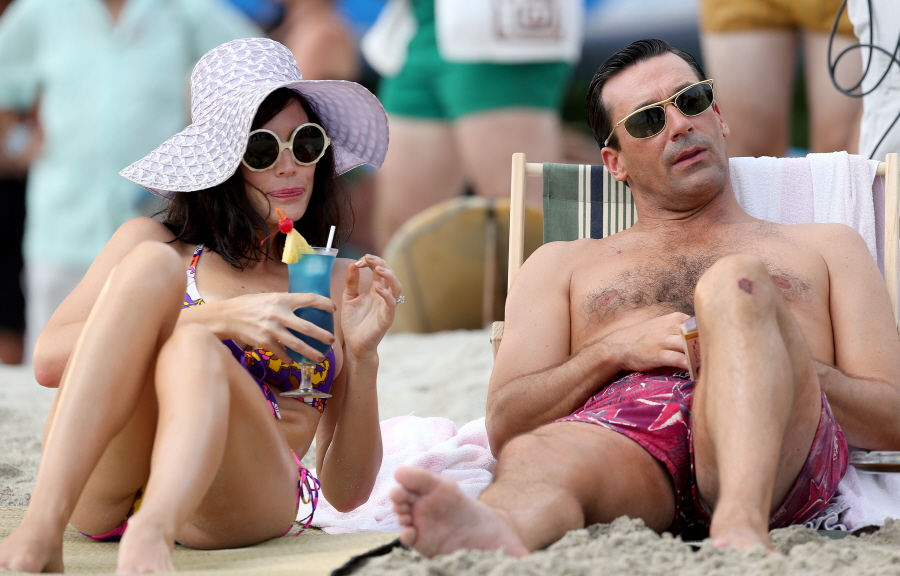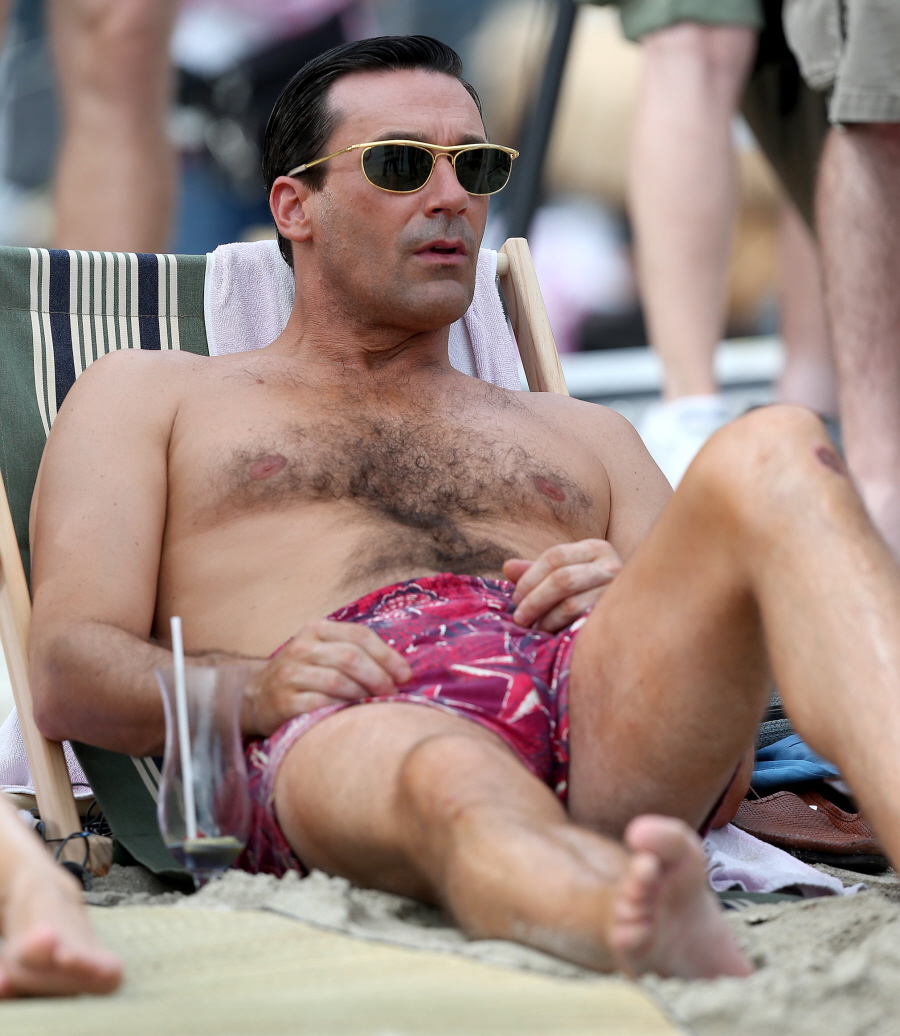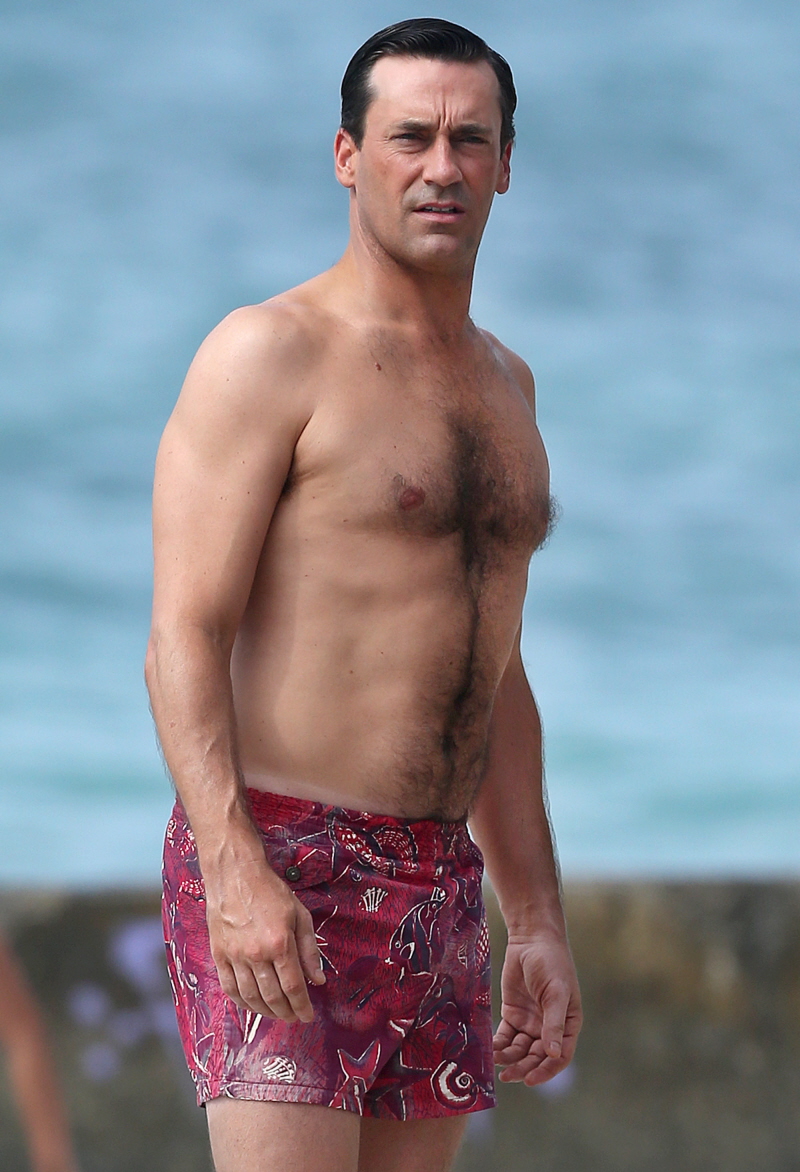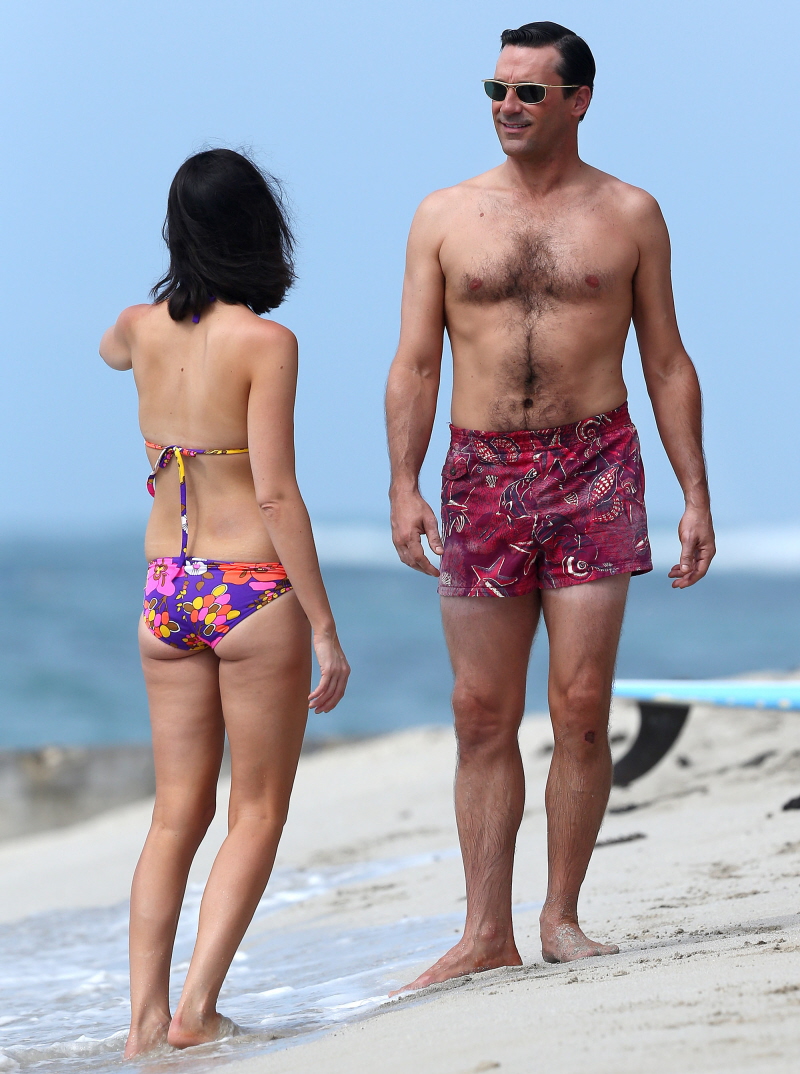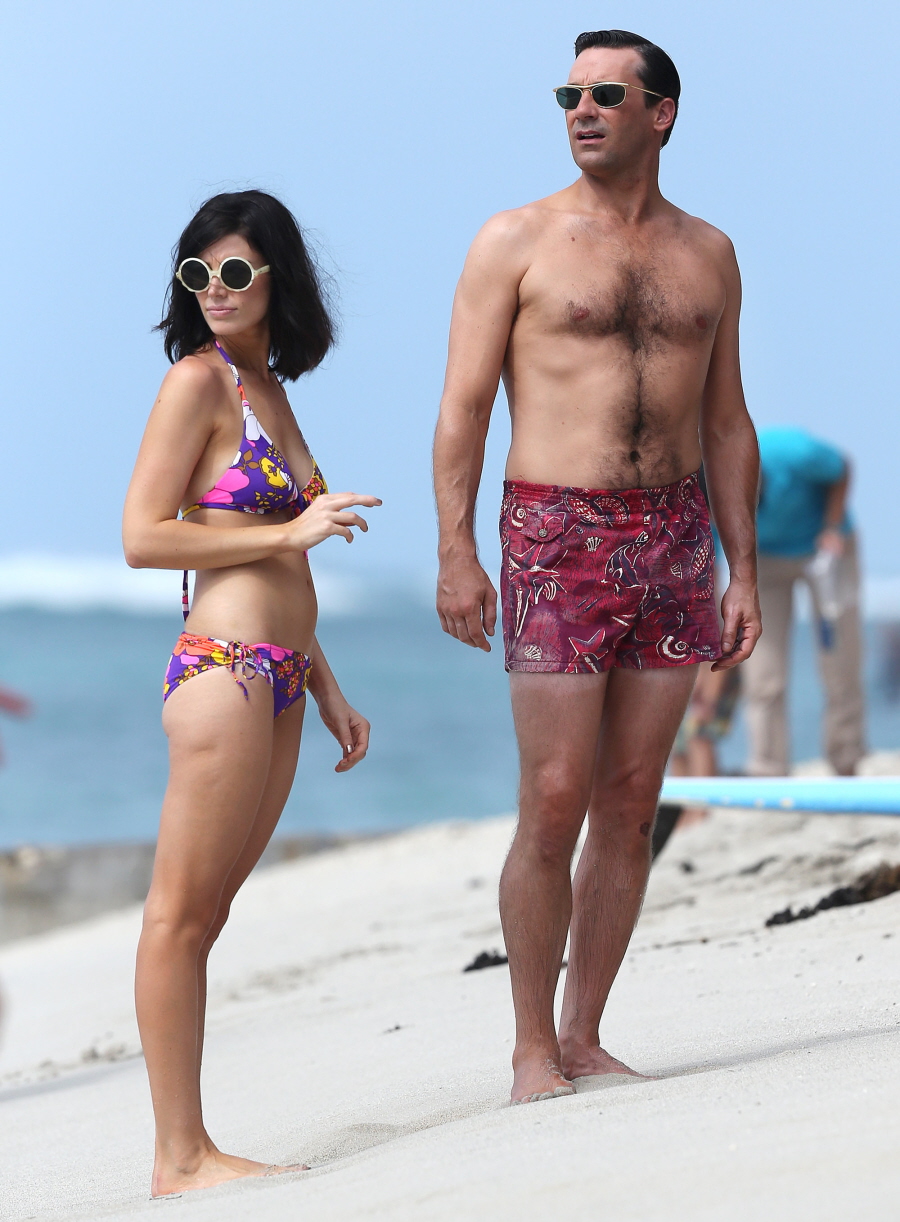 Photos courtesy of Fame/Flynet.