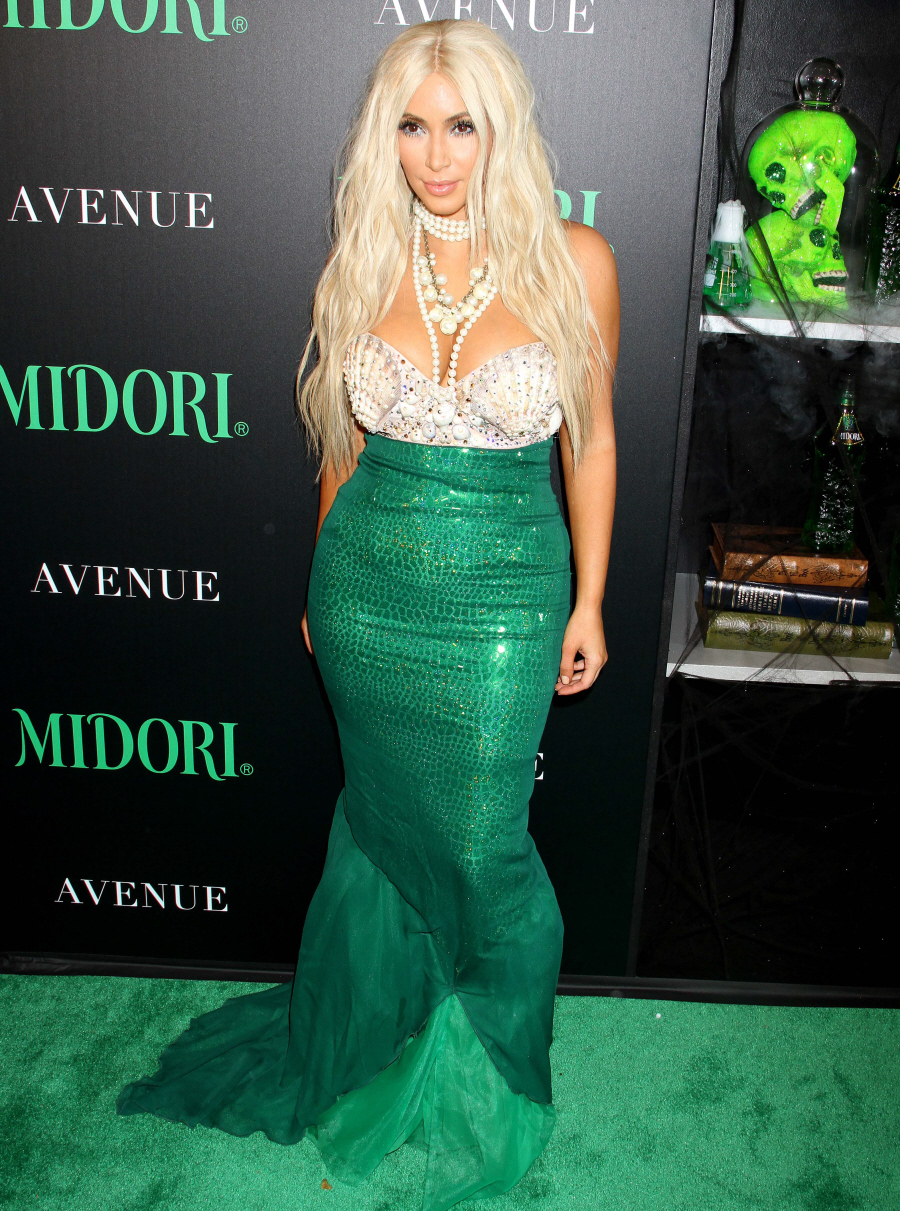 Here are some photos of Kim Kardashian at last night's Midori Halloween party in New York City. Do you know what she is? She's a mermaid. Specifically, she seems to be Darryl Hannah's mermaid in Splash. Or, the trashiest version of that mermaid, because this is all very… budget. I honestly think that part of Kim's Midori contract is that she has to wear green whenever she does a Midori event, so that must have affected how she thought up her "costume," but I could think of much cuter costume ideas that involve "green" as opposed to this mess.
You know what my biggest problem might be? The blonde wig. I am one of those people who could never pull off any shade of blonde, ever. Kim is also one of those people. This wig ages her, it makes her kat-face look extra crazy and feline, and it just does nothing for her coloring. But… whatever. It was just for a night, and it was a Halloween costume. Now we know. Now we know she can't pull off blonde. Now we know that if she wears shells on her boobs, her bolt-ons will spill out.
Kanye came to the event with her, but they didn't really pose on the red carpet together. A few nights ago, Kanye went solo to an event for Samsung, but he was still thinking about Kim:
Kanye West has been bragging about his girlfriend's curves. The rapper was spotted showing off bikini shots of Kim Kardashian backstage at the Samsung Galaxy Note II event at Skylight. "Kanye was showing 2 Chainz pictures of Kim in a bikini," says a spy. Giants star Victor Cruz, Kid Cudi and French Montana also attended. "Jersey Shore" star Vinny Guadagnino was heard asking where Kim was, says a source, who heard West respond, "Getting that money! Working!"
I know it's kind of gross to think of Kanye showing his friends photos of his girlfriend in a bikini, but I kind of find it endearing. I know, I know. I might be drinking the Kardashian Kool-Aid a little bit. But I do think Kanye loves that busted mermaid ass.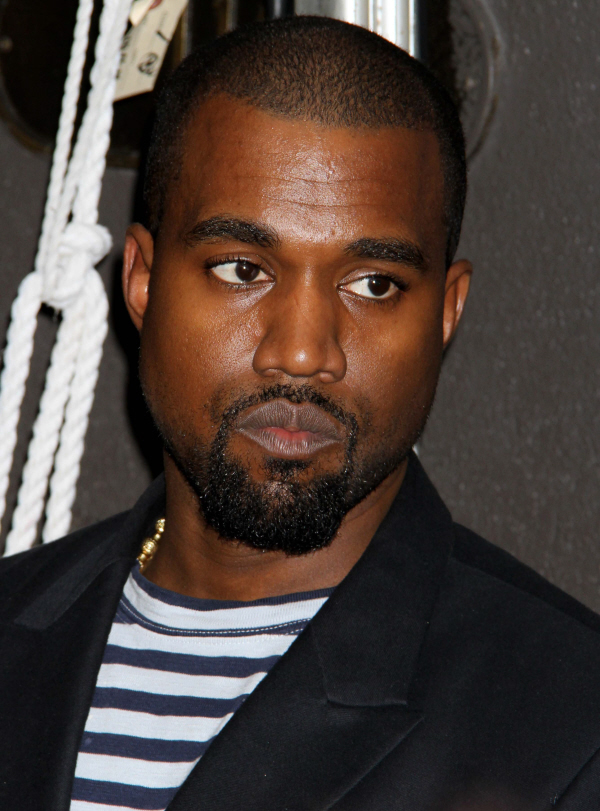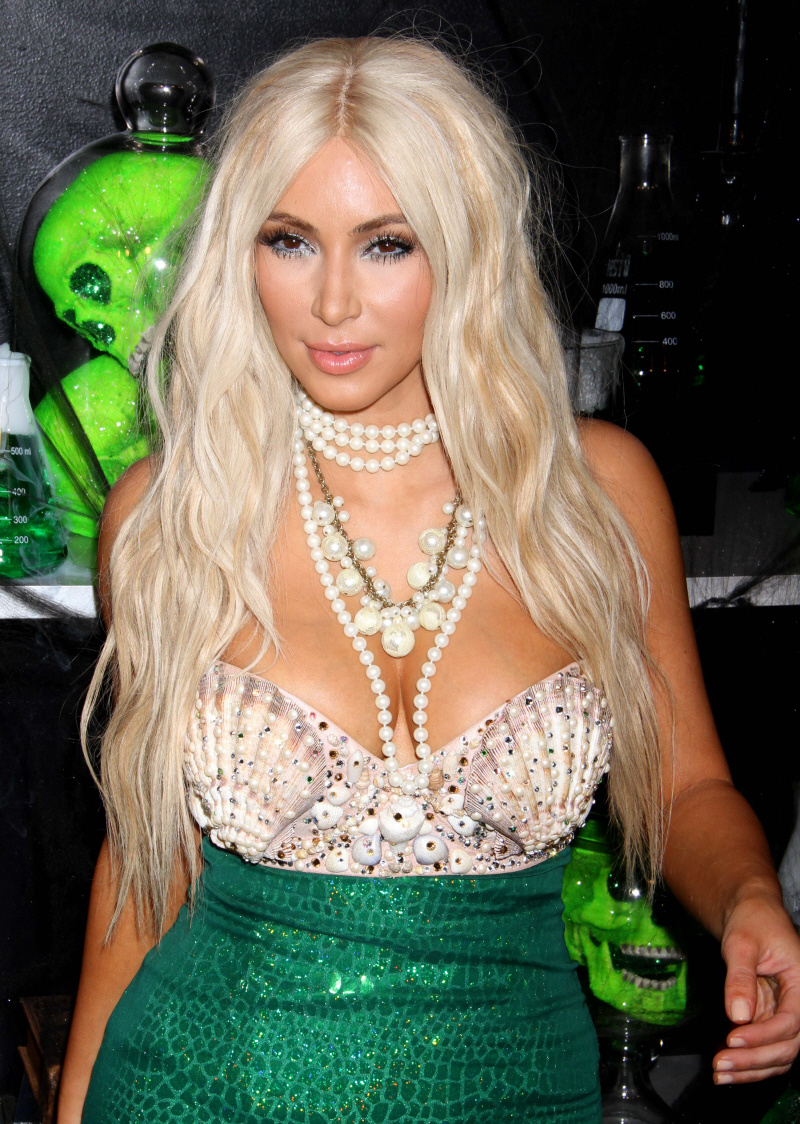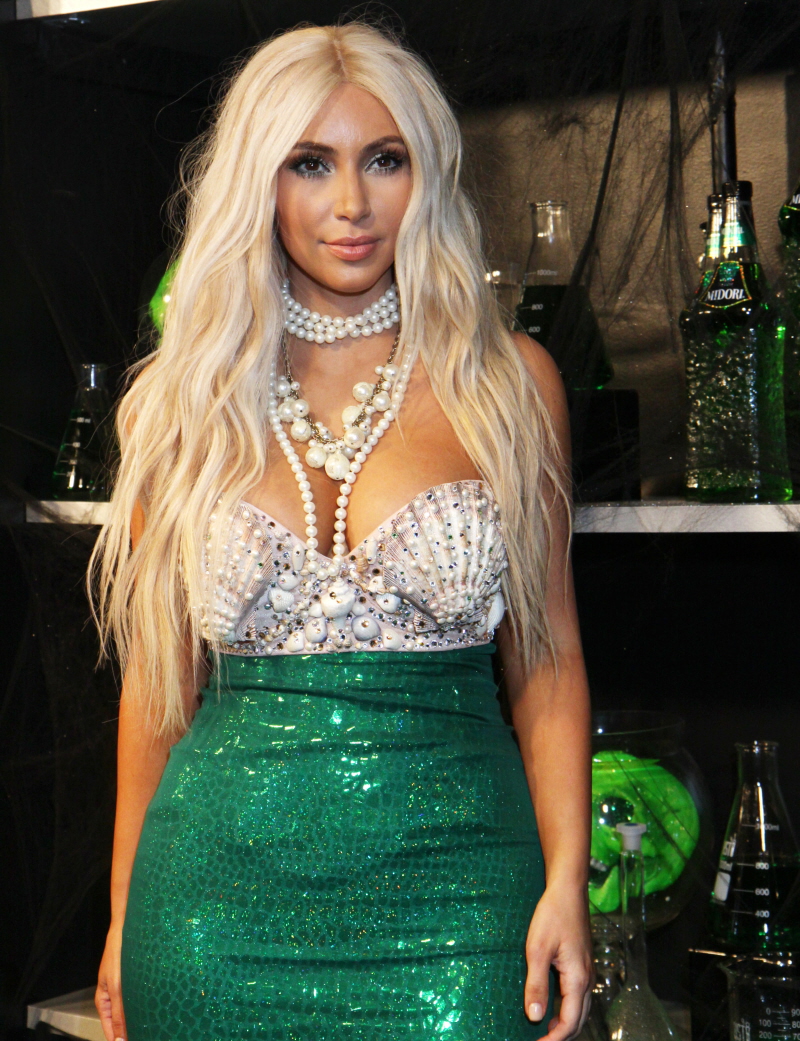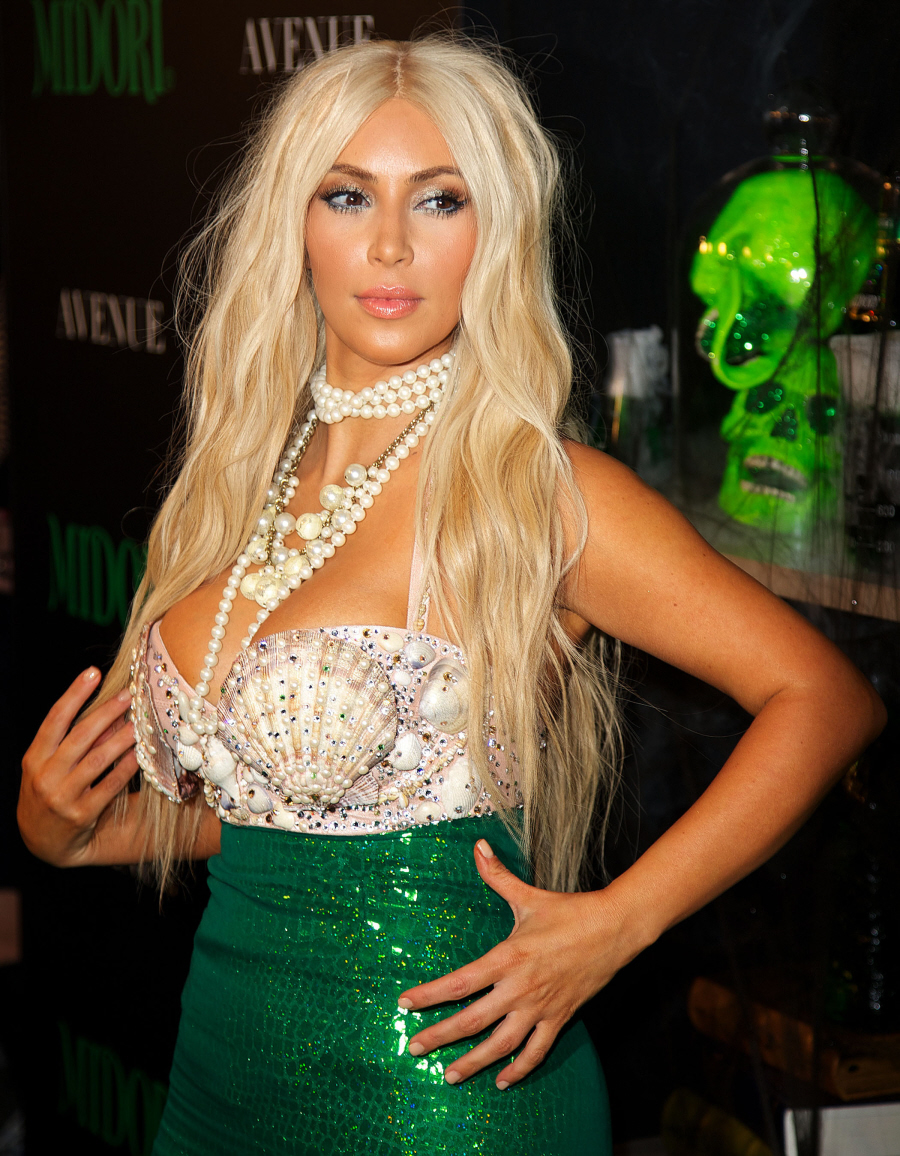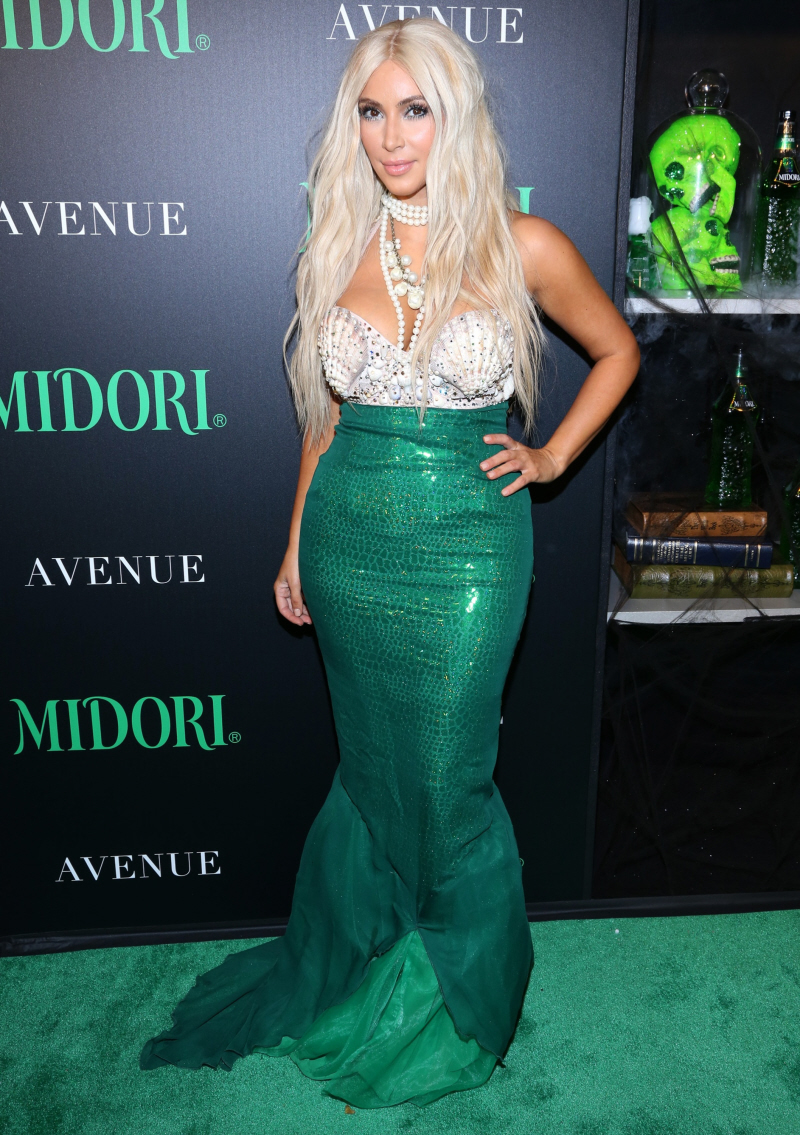 Photos courtesy of WENN, Fame/Flynet.