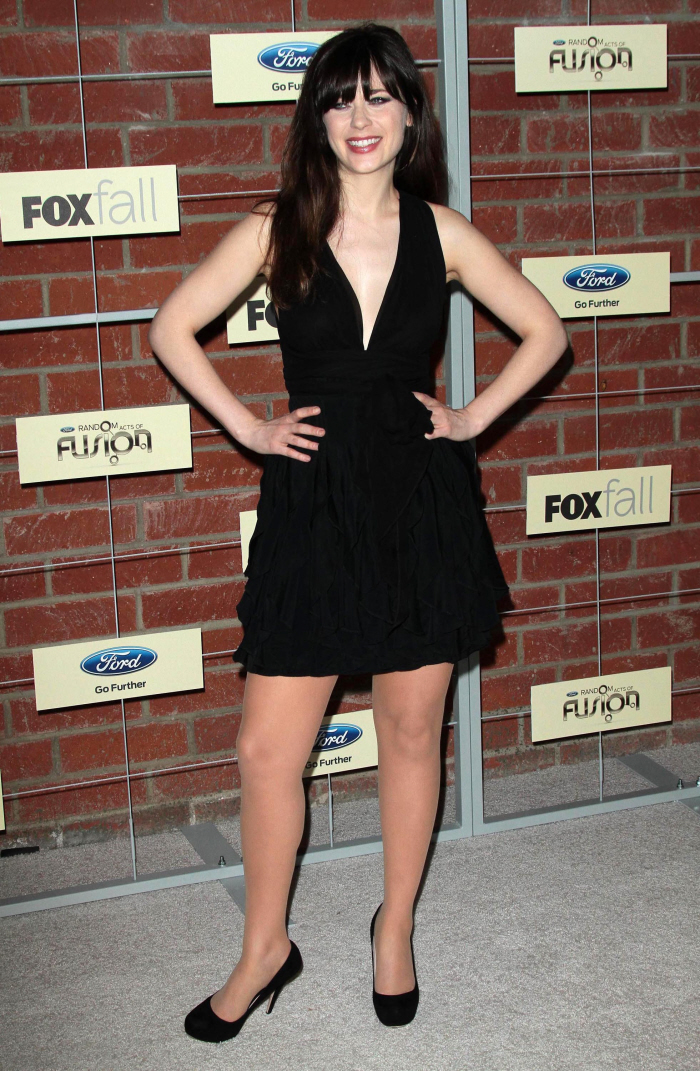 You guys remember… I used to find Zooey Deschanel annoying. But as the New Girl progressed last year, I grew to love her. She's "quirky" and weird and some of it is an "affect"… but I still enjoy her a great deal. It's amazing what a great performance in a well-written, well-acted ensemble comedy show can do. So, Zooey is a big deal now, surprisingly enough. After making a name for herself in mostly quirky supporting parts in quirky films, Zooey is now a leading lady on the small screen with her own hit Fox show. And since Fox is airing the World Series, that means Fox gets to do a little cross-promotion for their hit show – they asked Zooey to sing the National Anthem at Game 3 of the World Series on Saturday. Here you go:
I don't think she has the strongest voice ever, and God knows that our anthem is difficult enough for people with perfect singing voices. I think she did it very well, considering. I'm assuming she was looking at a teleprompter, right? That's what she was focusing on? She didn't want to get any of the words wrong, which is better than drunk Christina Aguilera's way of singing our Anthem, so I won't fault Zooey. I think Zooey treated the occasion with respect and she did a decent, solid version. She didn't embarrass herself or anyone else. Well done!
PS… Ah, I just saw that Zooey was also asked to sing the National Anthem last year too. Fox must love that one of its big sitcom stars is a singer too. They love cross-promotion so much.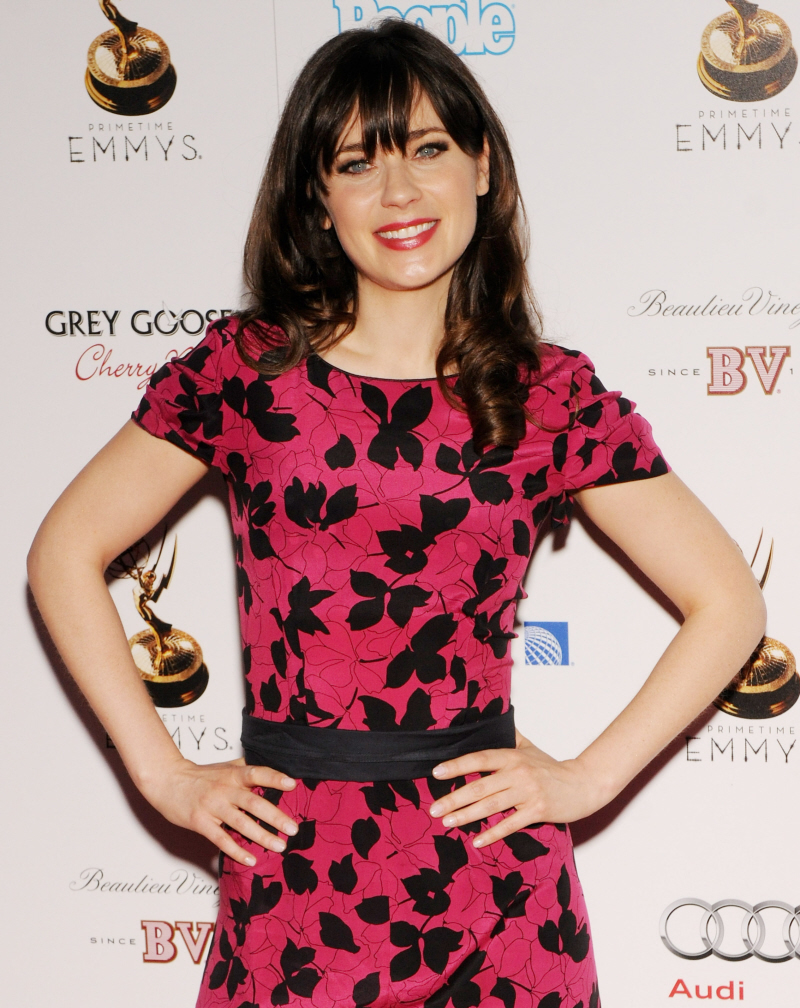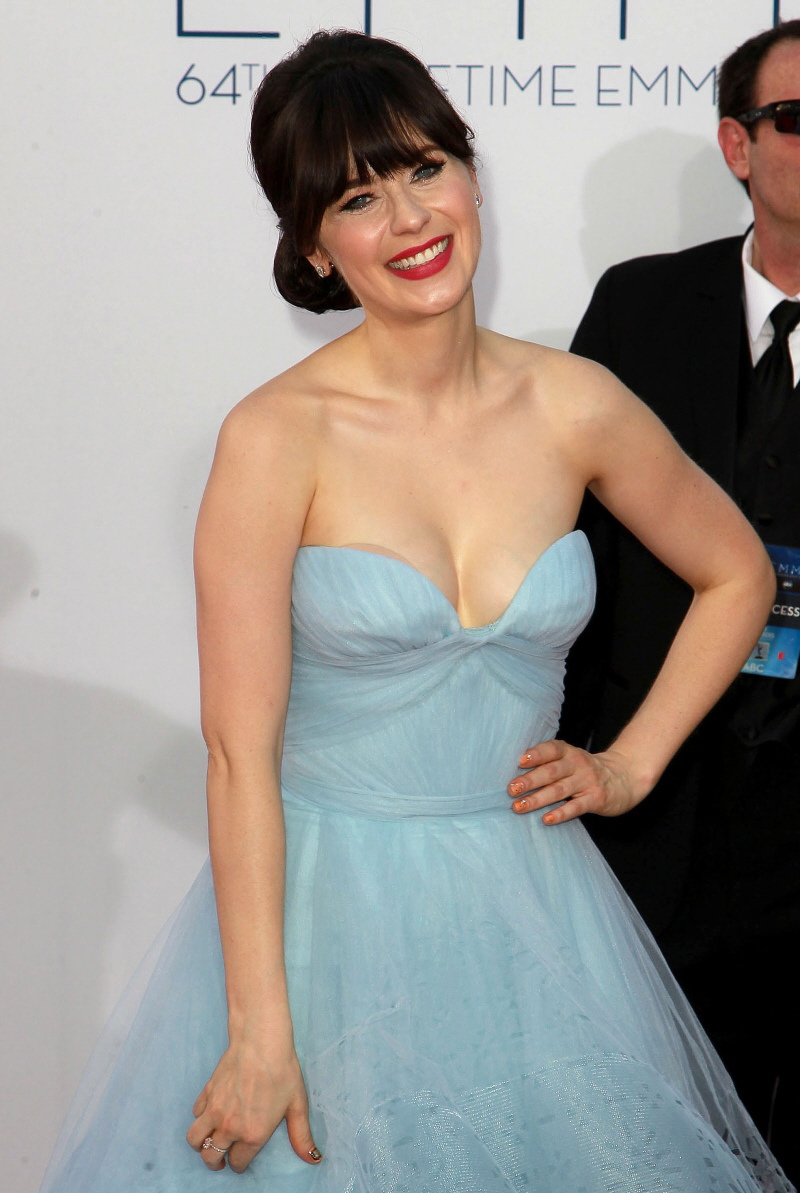 Photos courtesy of WENN.