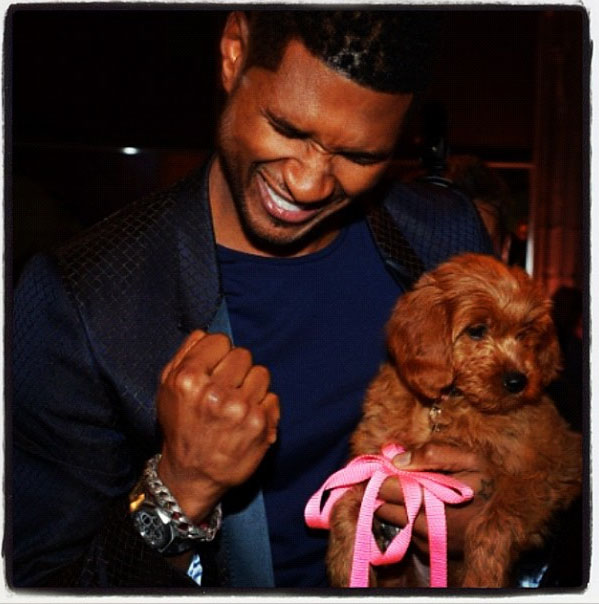 I have very mixed feelings about all of this. Usher attended the Pencils of Promise gala several days ago, and he ended up bidding on a special item during the charity auction. That item? A designer dog – a Goldendoodle puppy. Goldendoodles are those Golden retriever-poodle mixes that a lot of people want for whatever reason. Anyway, Usher ended up winning the puppy with a $12,000 bid (outbidding Jessica Szohr's $11,000 bid). Well, the money goes to Pencils of Promise, which is totally a worthy cause and that's great. But I can't help but think… $12,000 for a designer dog?! REALLY? Usher knows there are thousands of dogs in need in shelters, right?
Usher sure has expensive taste! Attending the Oct. 25 Pencils of Promise gala in New York City, the singer and new Voice mentor outbid former Gossip Girl actress Jessica Szohr in order to take home an adorable — and coveted — Goldendoodle puppy.

A cross-bred dog that is a mix between a golden retriever and a poodle, Usher's new pet came with a price tag of $12,000 — money that goes to the Justin Bieber-endorsed organization that builds schools in impoverished nations. (Not to be ignored, Szohr bid an impressive $11,000 in an attempt to take the animal home, according to reports.)

"Poppy Raymond is what I'm think of namin' her . . . however there are two gregarious 3- and 4-year-olds that will have the last say — and the responsibility that comes with her," the singer, 34, tweeted after taking home the animal, referring to his two sons, Usher Raymond V and Naviyd Raymond, who will likely be bowled over by their dad's latest purchase.

Donating funds to adopt a new pet wasn't the only kind gesture Usher made at the event. The "Numb" singer also donated a private dance lesson as an auction item. Following a bidding war between Bieber's manager, Scooter Braun — the brother of Pencils of Promise founder Adam Braun — and two families in attendance, Braun let the families take the prize after they each bid $65,000 for the lesson.
Poppy Raymond? Because she's kind of poppy-colored? I guess. Alright, that's a cute name for a dog, and it does sound like it's something kids would come up with. Have we ever discussed the fine art of animal-naming? I love giving my animals extravagant names, even when I was a little girl. I had a crazy cat named Zelda Fitzgerald and a sweet kitty named Princess Isabella (we called her Izzy). Right now my dog goes by like ten different names!
Anyway… yeah. I'm not a huge fan of designer dogs and I don't understand why people don't just get rescues. But considering it was for charity… I am going to cut Usher some slack. I guess.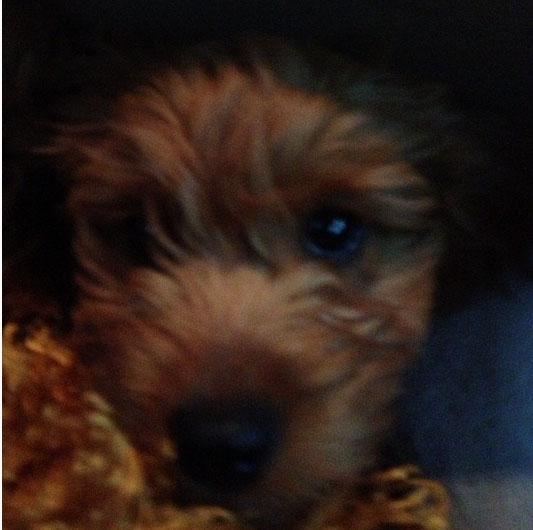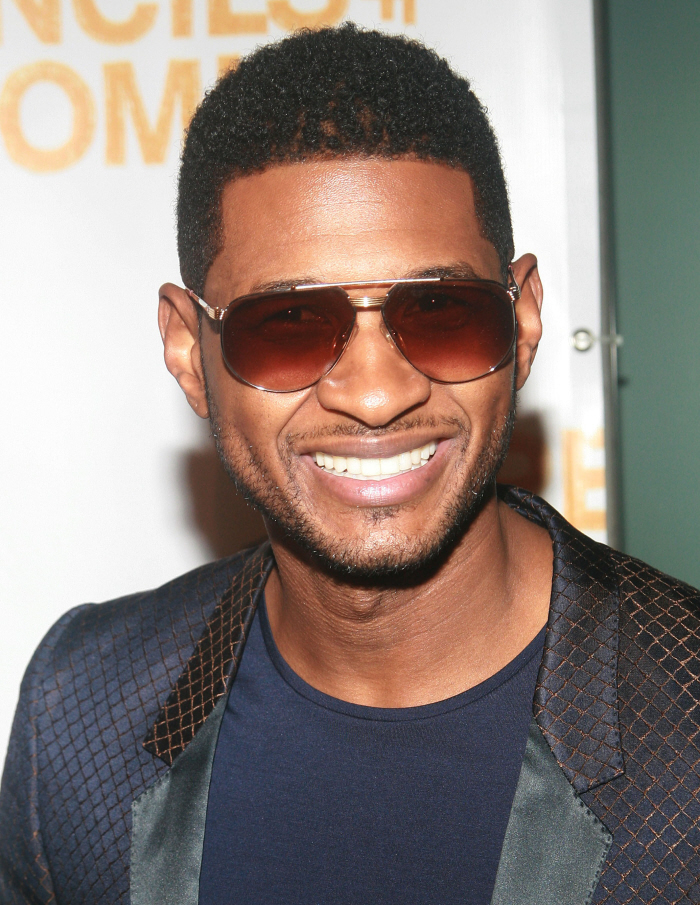 Photos courtesy of Usher's Instagram and WENN.