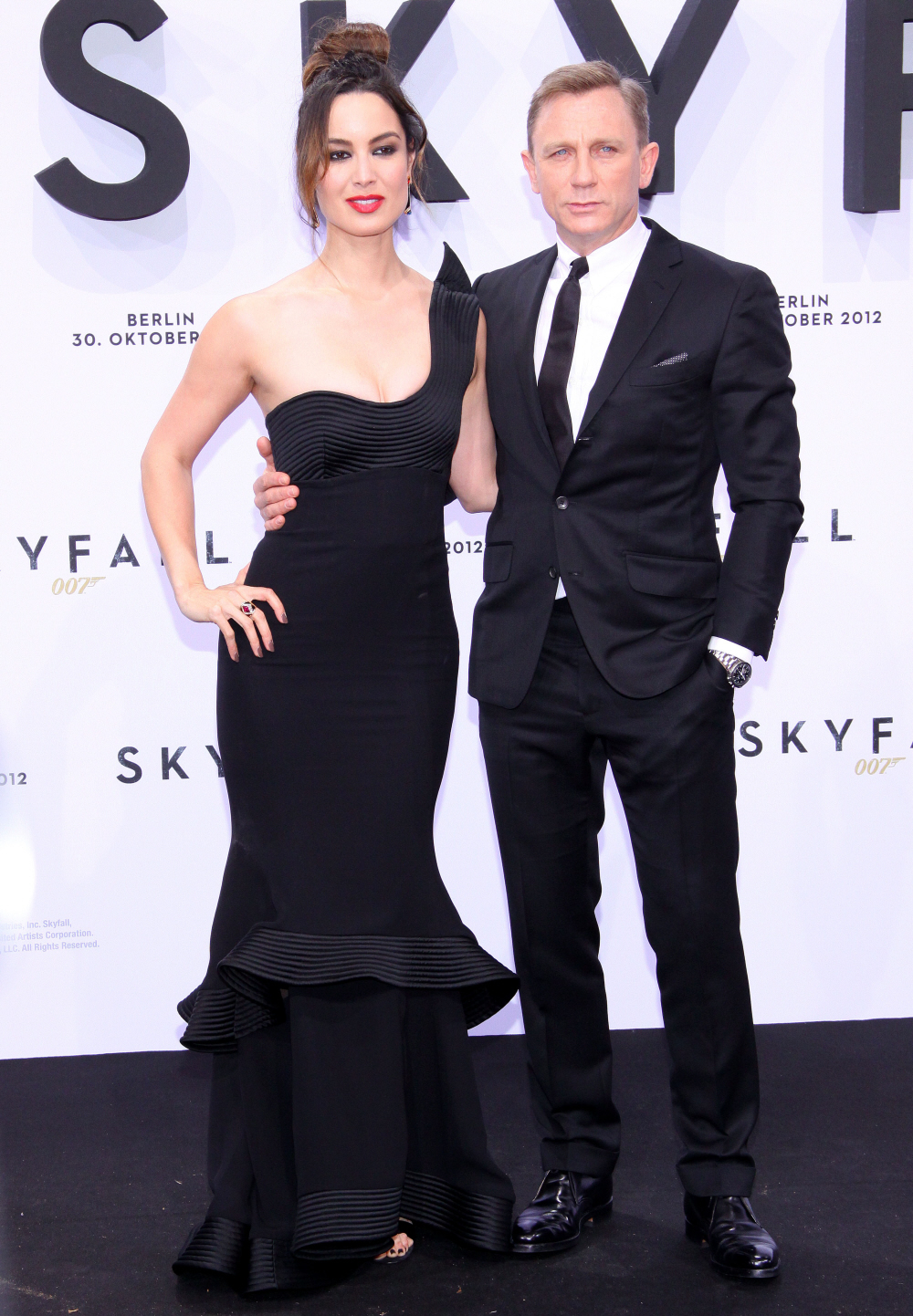 I haven't been covering much of the European publicity tour for Skyfall, just because I found most of the photos kind of boring. Naomie Harris got kicked off many of the European stops, and it's mostly just been Daniel Craig and Berenice Marlohe, with Javier Bardem showing up in a few cities too. Anyway, these are photos from Berenice and Daniel stop in Berlin yesterday. I'm including photos from last night's premiere as well as the earlier photo call.
The premiere photos have Berenice in a really bad black Armani gown, and the photo call pics have her in that beautiful blue suit. The suit is by Ports 1961. It would stand out more if she wasn't standing against a 'Skyfall' backdrop that was the exact same shade of blue-purple. But other than that, I like the look. I like how winter-y she looks. I get tired of starlets just wearing whatever is "new" rather than what's suitable for the season and the city. As for the black Armani… God, it's awful. AND HER HAIR.
As for Daniel Craig… well, he always looks good during these tours. Daniel is getting great reviews for this Bond film, and the film is making buckets of money in Europe right now – but it doesn't come out in the US until November 9th! I can't wait. Also: riding on the success of this 007 outing, Daniel has just signed on to work with George Clooney! Clooney has finally put together his long-gestating project The Monuments Men, based on the true story of the team that recovered thousands of pieces of European artwork during and after World War II. Clooney has co-written the screenplay, and he's direct and star. Daniel joins an impressive cast that also includes Bill Murray, Jean Dujardin, Cate Blanchett, John Goodman, Hugh Bonneville and Bob Balaban. If you ever want to watch the documentary about the exact same subject matter, it's called The Rape of Europa, and it's excellent.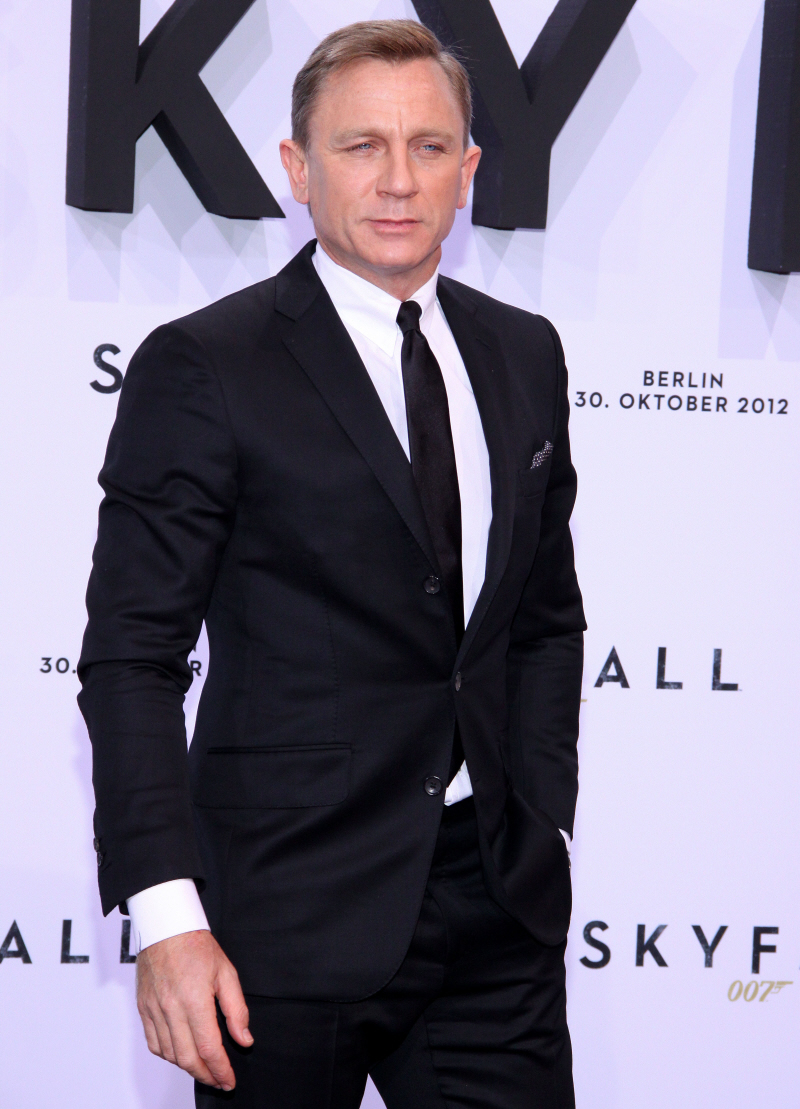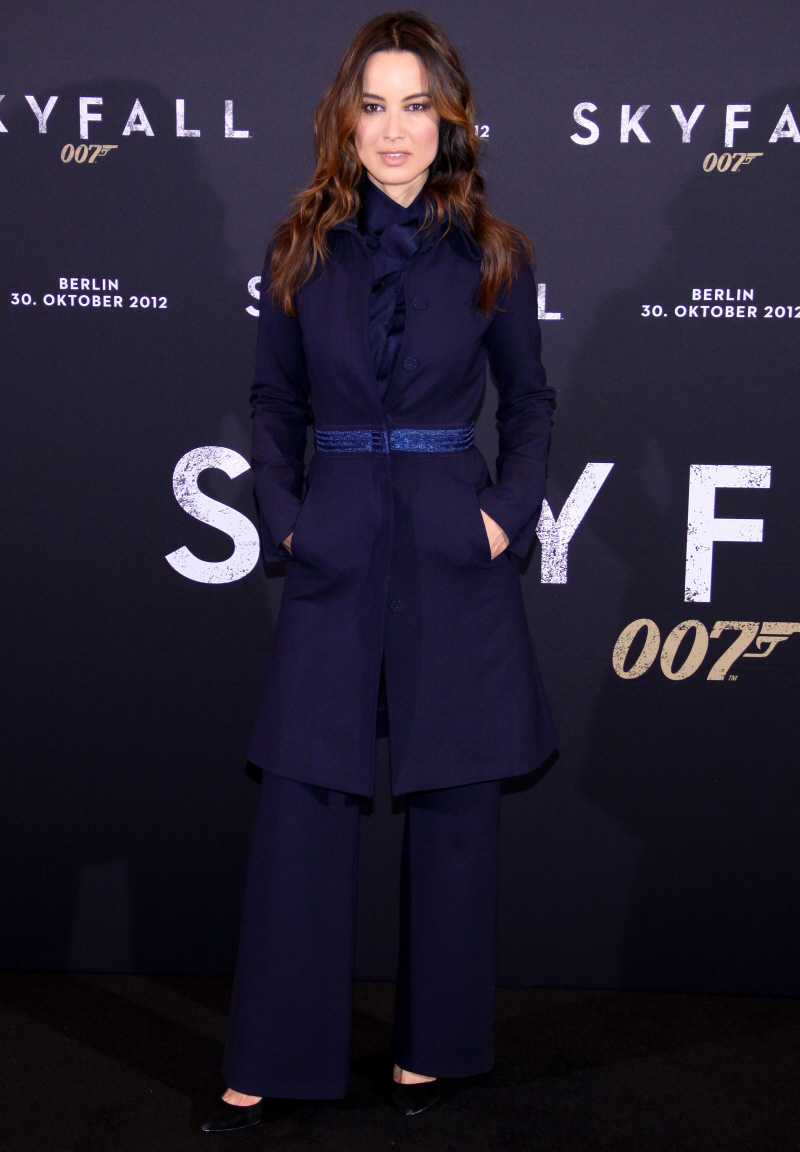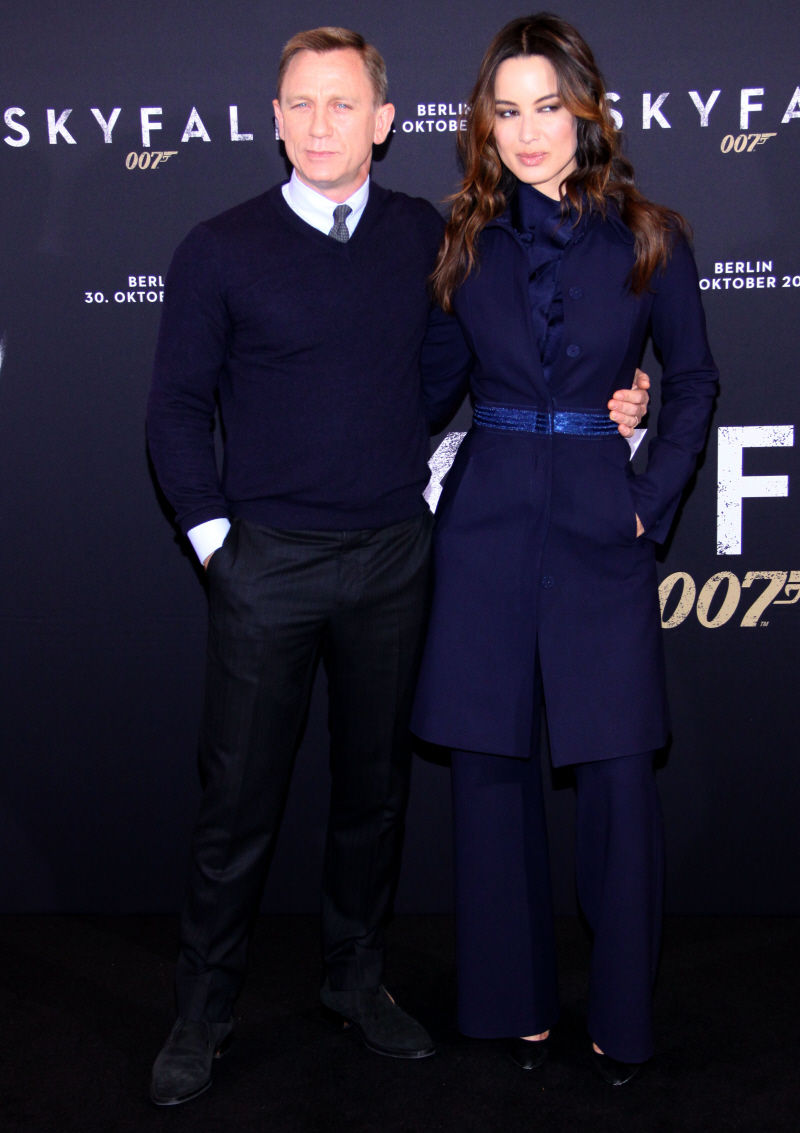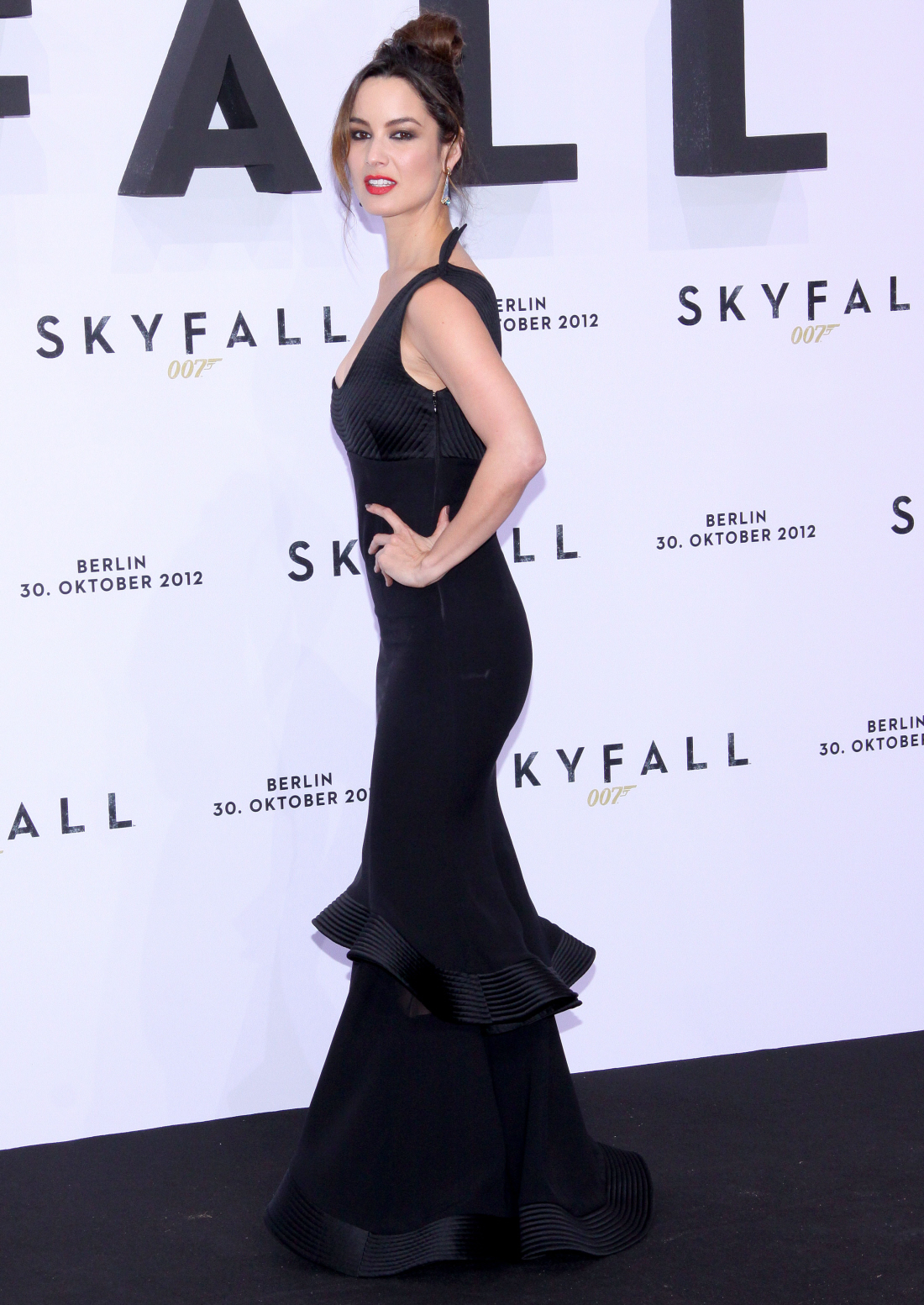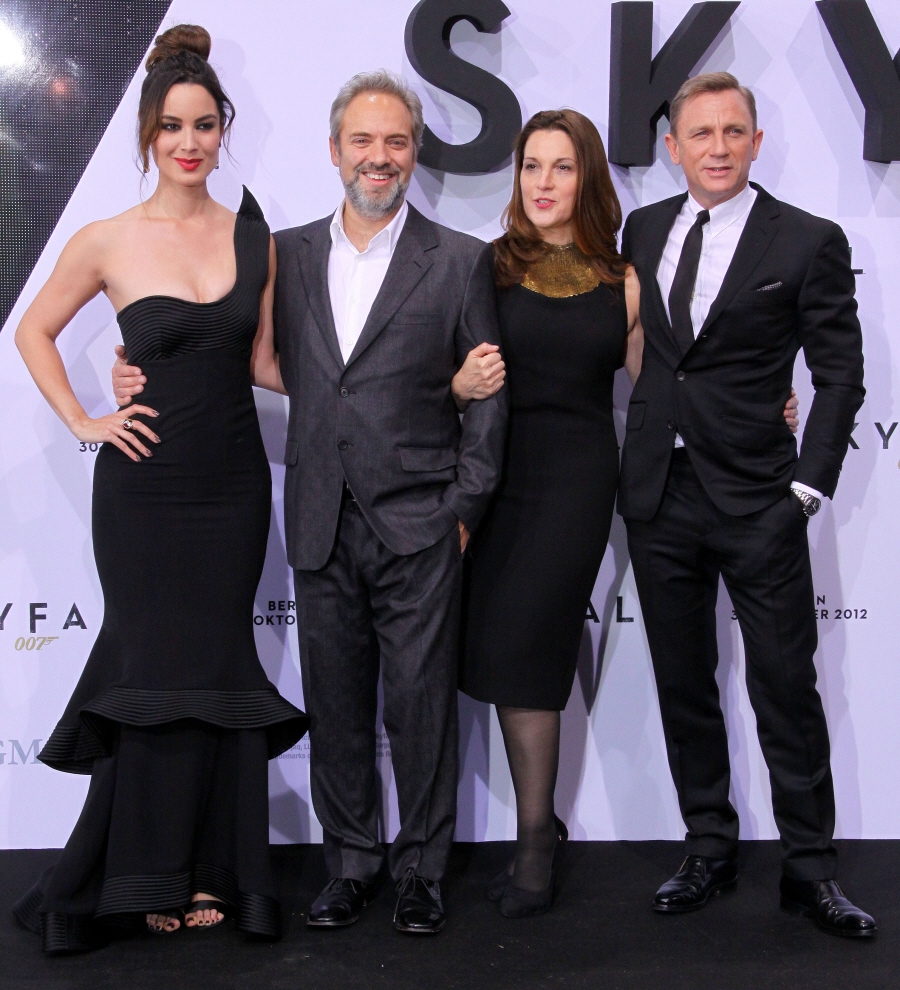 Photos courtesy of WENN.