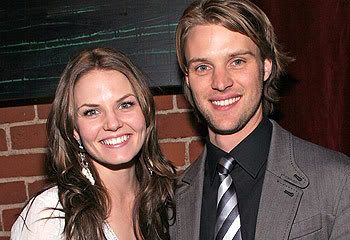 Damn, it's obvious who this is about, and it makes me feel all sad inside.
From The NY Daily News
Which recently announced engagement between TV co-stars will come as a surprise to his Aussie boyfriend? Crikey!
That's just cruel. The only engagement between co-stars that's been announced recently is between House's Jennifer Morrison and Jesse Spencer, and Spencer is Australian so it's obviously about him. I never got the gay vibe from him, but that's what these blind items are for – so they can insinuate things about people without getting into trouble. I'm not buying it.
What do you guys think – is Dr. Chase gay? There goes another hot TV doctor dissapointing straight women everywhere.