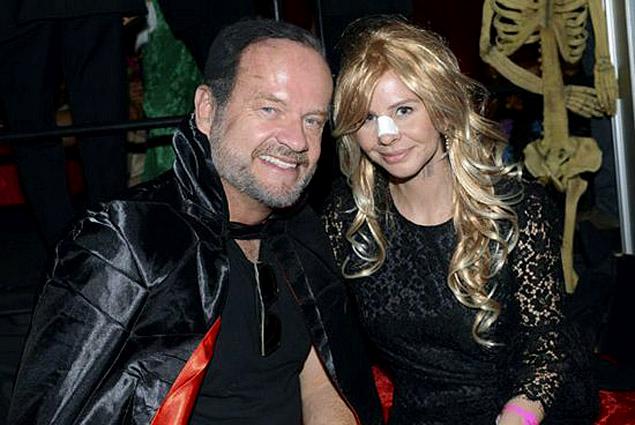 We've heard Kelsey Grammer talk about his ex wife, Camille, in just about every interview over the last year. It seems like he's obsessed with her given how often he brings her up. Well here's some more evidence to back that up. Kelsey's current wife, Kayte, dressed just like Camille for their little jaunt to the Playboy Halloween party with their three month-old baby in tow. Someone mentioned this in the comment section, but I hadn't seen the photo yet so I couldn't judge. Now that I've seen the picture, above, it's obvious why Kelsey was so adamant in his statement that his wife was dressed as a "witch" but that "her hat was missing as she had removed it because her wig was itching and it was hot." So Kayte went as a witch with a blond curled wig and tape over her nose to indicate plastic surgery? That's odd. It's also obvious why he emphasized Kayte's age and called her his "lady love." He is one messed up man with something to prove.
Camille's Real Housewives of Beverly Hills' castmates, Kyle and Kim Richards, were on Access Hollywood Live, and they confirmed the story that Kayte was dressed as Camille. I mean look at the photo, it's obvious. Here's what Kyle and Kim said, thanks to Radar. (Radar also has a video.)
The Real Housewives of Beverly Hills stars went on Access Hollywood Live Wednesday morning and dished on their insider knowledge of Kayte's costume, confirming what many thought but what the actor's rep had denied.

When Billy Bush asked if it was true that Kayte Walsh Grammer dressed as Camille, Kyle answered "That's what I heard."

Kim said they weren't at the party, but they "had friends that were there."

Kayte was wearing a black lacy dress and a long blonde wig and Kyle described the rest of her outfit as "with a bandage across her nose."

Firmly on Team Camille, Kyle slammed Kayte's Halloween costume choice, saying "I mean, have a little pride."
Well that's a change for Kyle to defend Camille, but good for her I guess. Here's what I want to know, what kind of doormat is Kayte for agreeing with this f*ing costume? Like that is some twisted sh*t right there, and excuse my (typed) language but it really irks me that Kelsey did this. What kind of wife agrees to something as messed up as dressing like her husband's ex? It's not funny to mock the woman, it's just makes the current wife and husband look spiteful and pathetic. They've been looking like that for some time though. Judging from Kelsey's Oprah interview, that's their regular dynamic. He goes off on his ex and Kayte just eats it up and passively goes along with it. That's probably the basis for their entire relationship.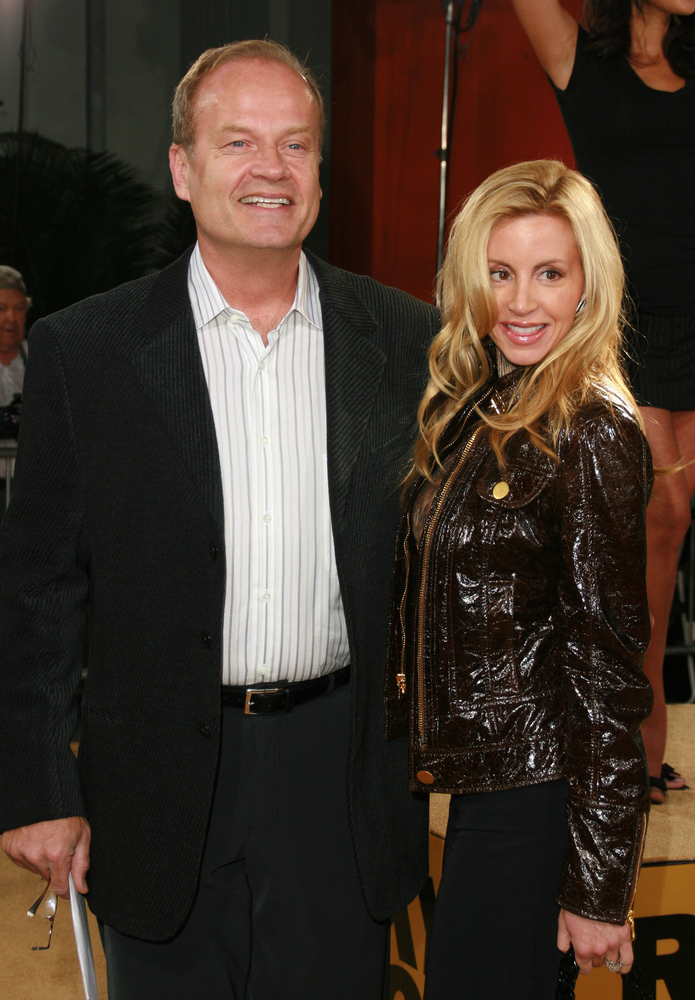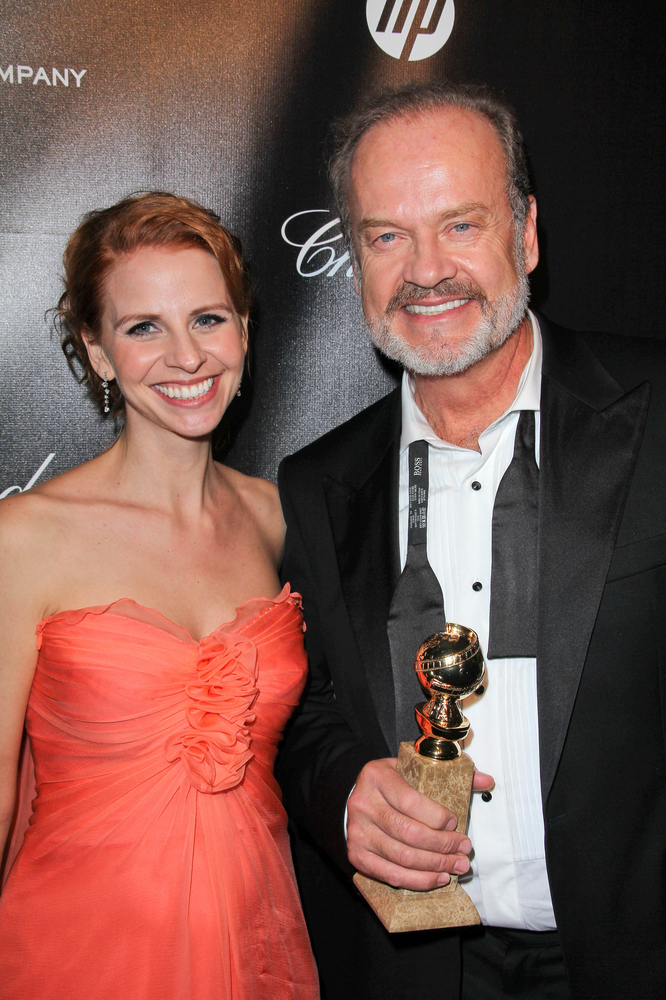 Two photos above credit: PRPhotos