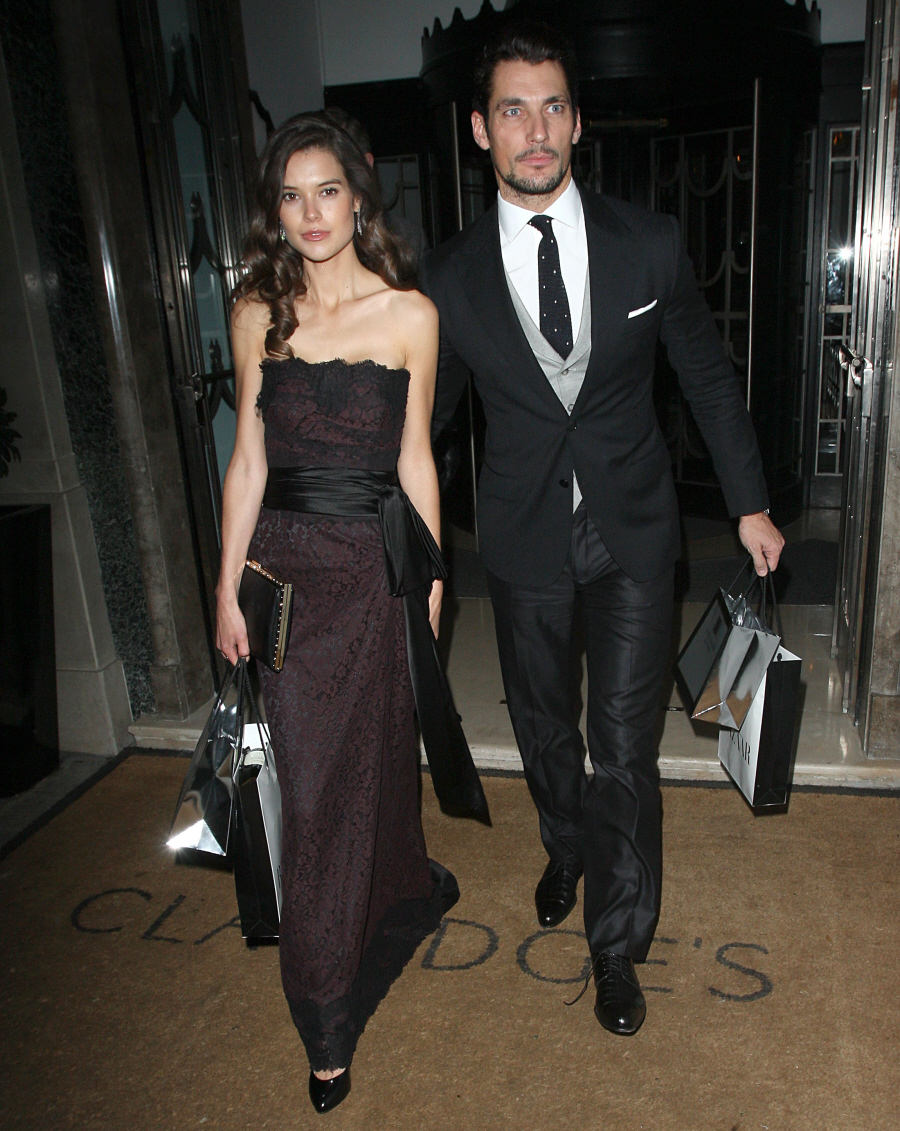 These are some photos of last night's Harper's Bazaar (UK) Women of the Year event held in London. This was one of the first formal outings that my boyfriend David Gandy did with his newish girlfriend Sarah Ann Macklin. She's a model. They've been dating for a few months, and they've been photographed together before, so it's not like this is major news or anything. I just thought it was interesting and you know I always love some Gandy photos. Both David and Sarah Ann wore Dolce & Gabbana, because Gandy has long been the face of D&G. I get some famewhore vibes off Macklin, but they're not as strong as the vibes I got off Mollie King when she was dating Gandy.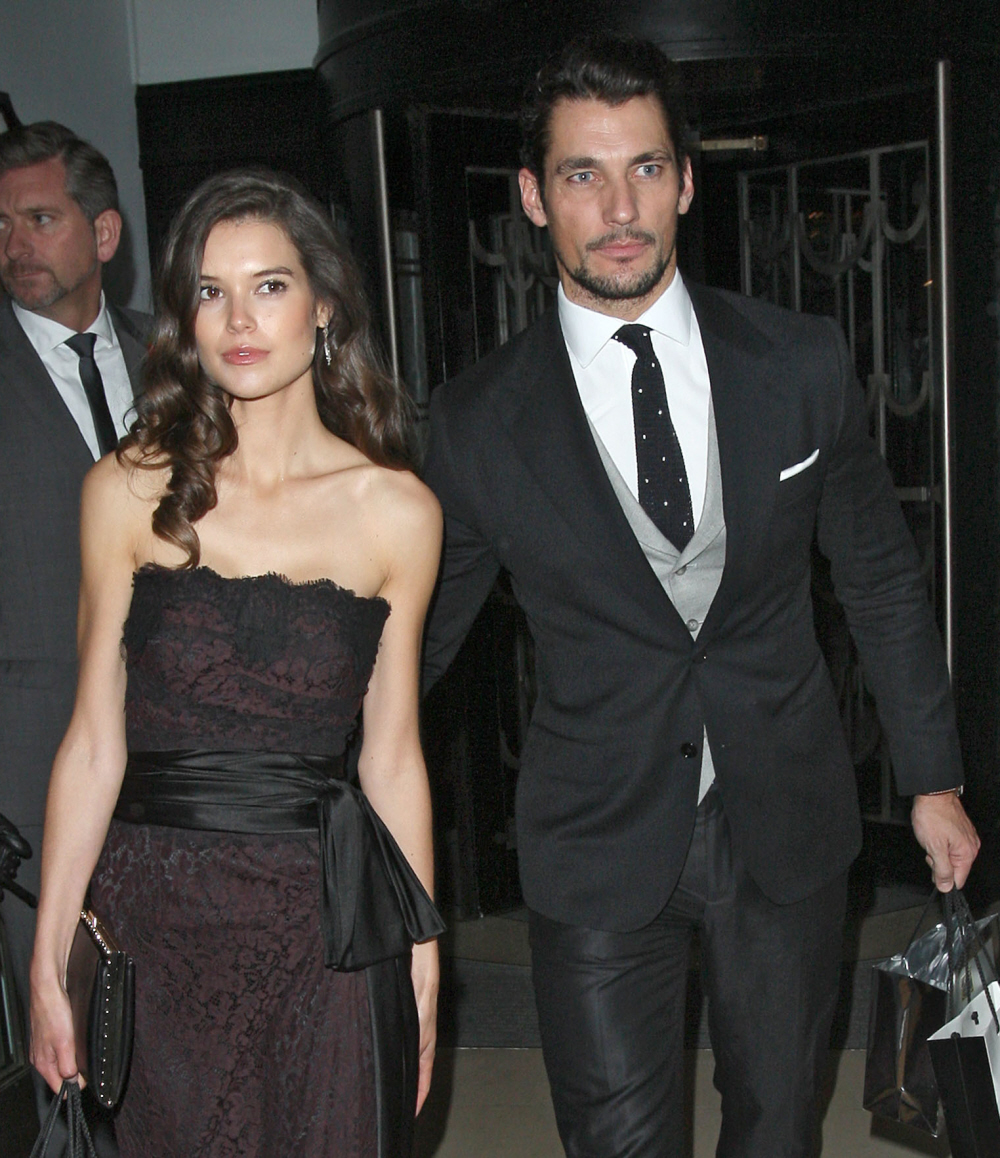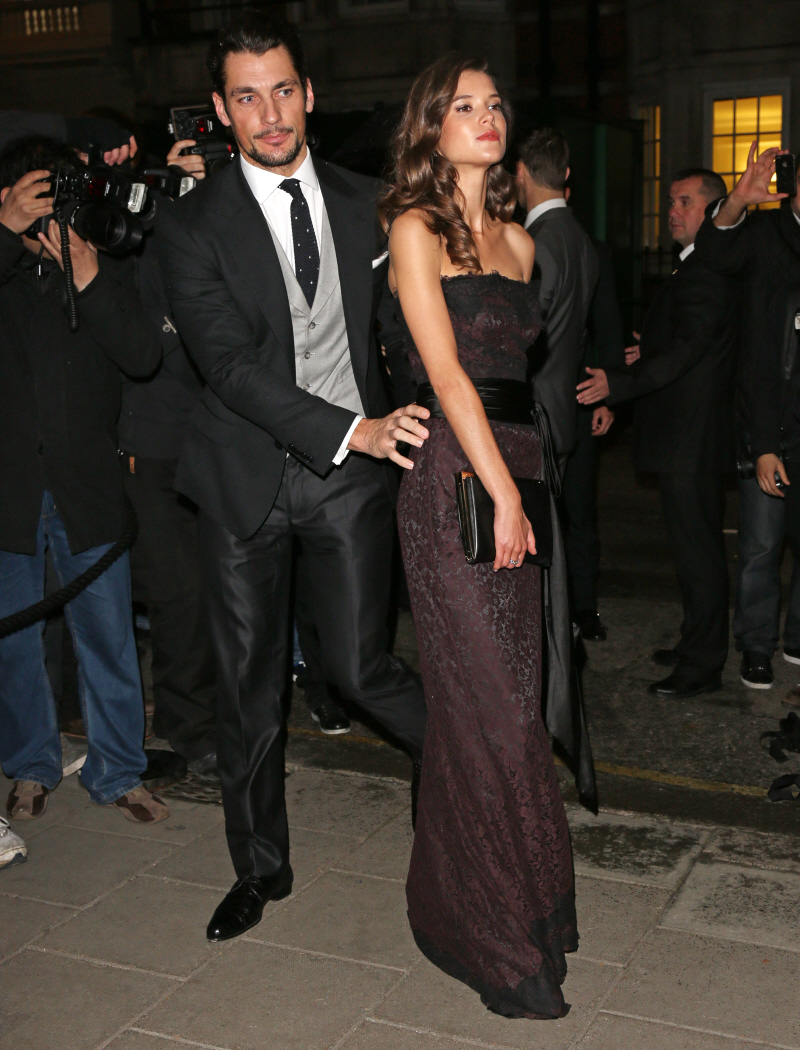 More photos from the same event…
Here's Gillian Anderson in Nicholas Oakwell Fall 2012 Couture collection. I don't know… it kind of works, right? I was going to complain about her hair or the sleeves on the dress, but looking at everything together… it works.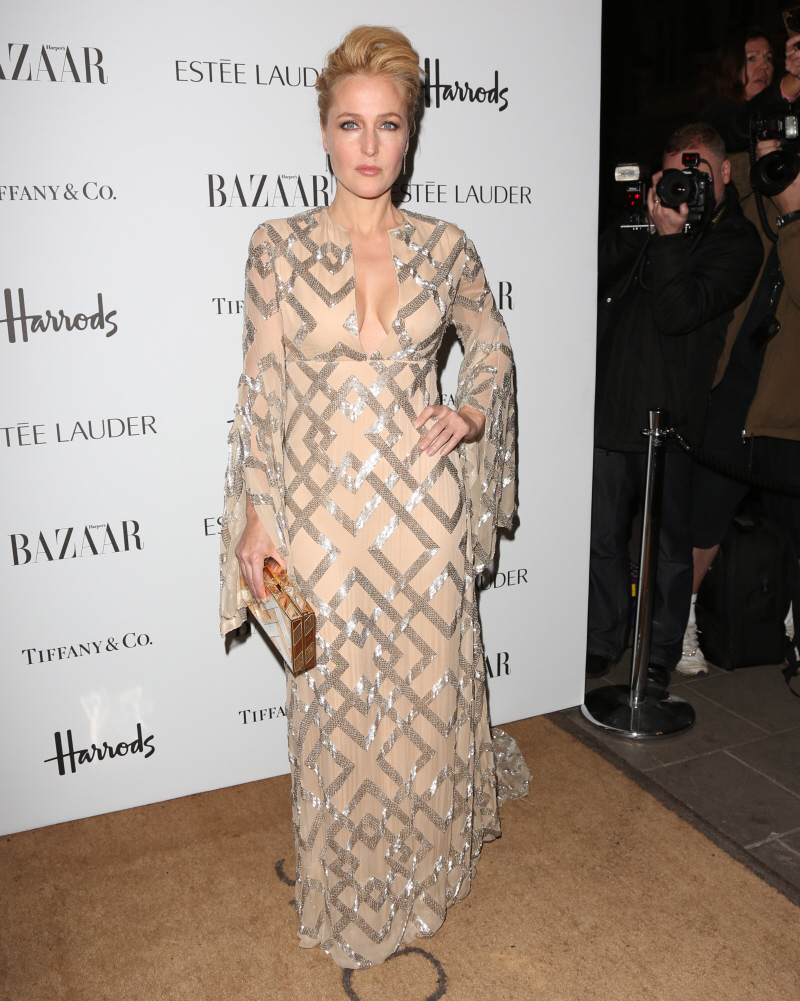 Here's Idris Elba with a new beard. Can't say I'm a fan of the beard, or of his nearly shaved head. All of a sudden, he looks closer to his age! Still hot, of course. But now he's more likely to ask you for some hot tea as opposed to banging you senseless.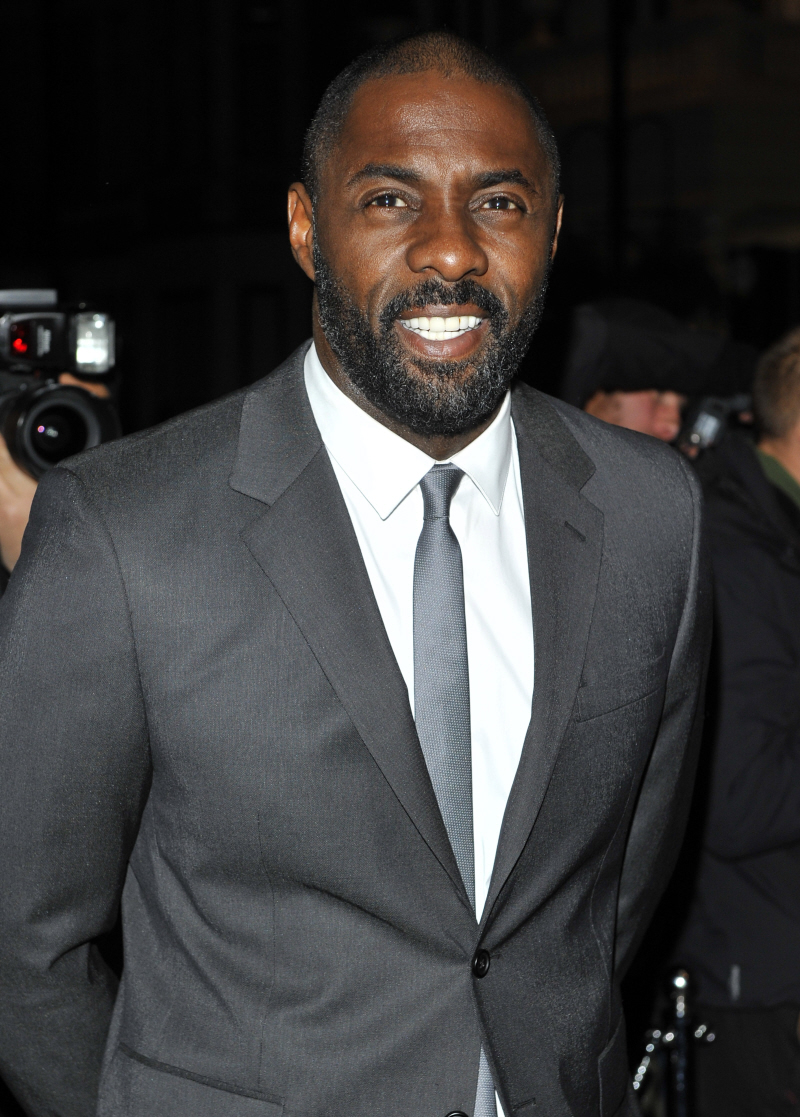 Rosamund Pike is so pretty, it hurts. She's just a really beautiful woman. This dress looks great on her – with her coloring, I think most stylists would put her in paler, more delicate colors, but I like that she went with a bold red. I can't find the ID, but I think it might be Temperley? Also: I could totally see Duchess Kate in this dress. Right?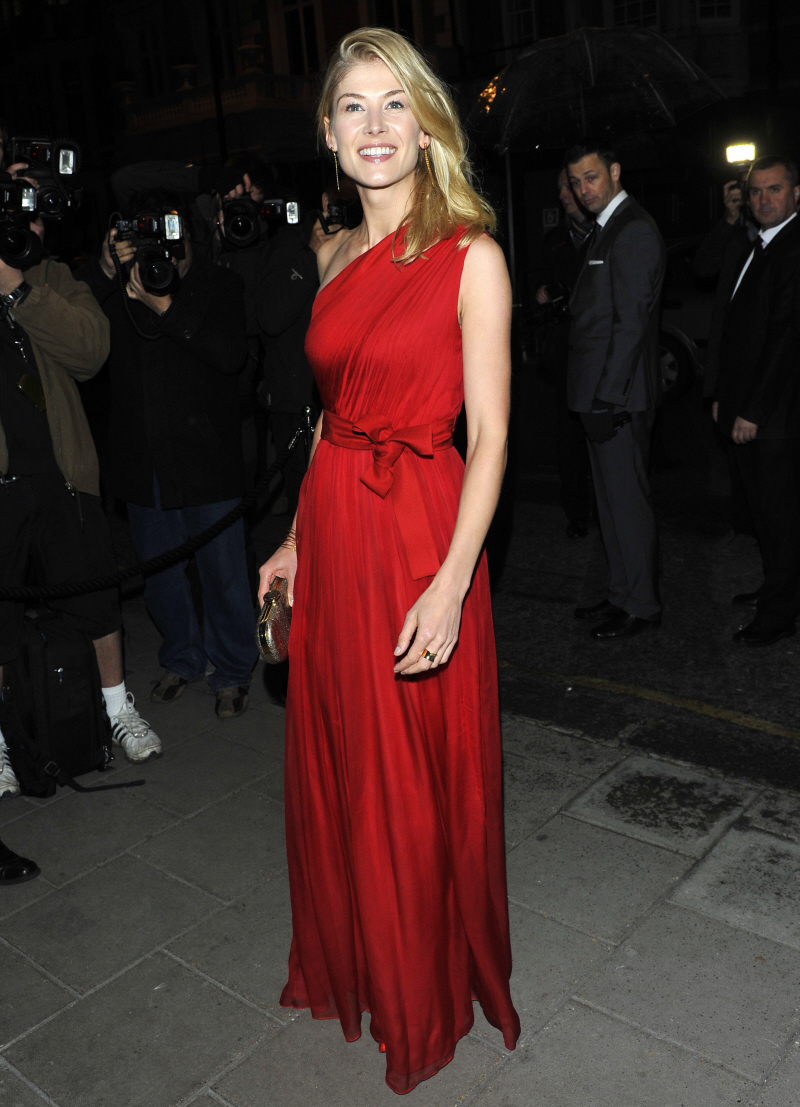 Emily Blunt in Alexander McQueen. God, I HATE this. I hate the orange. I hate how skinny she's gotten. I hate her slicked-back hair style. I hate that I think she's been tweaking her face.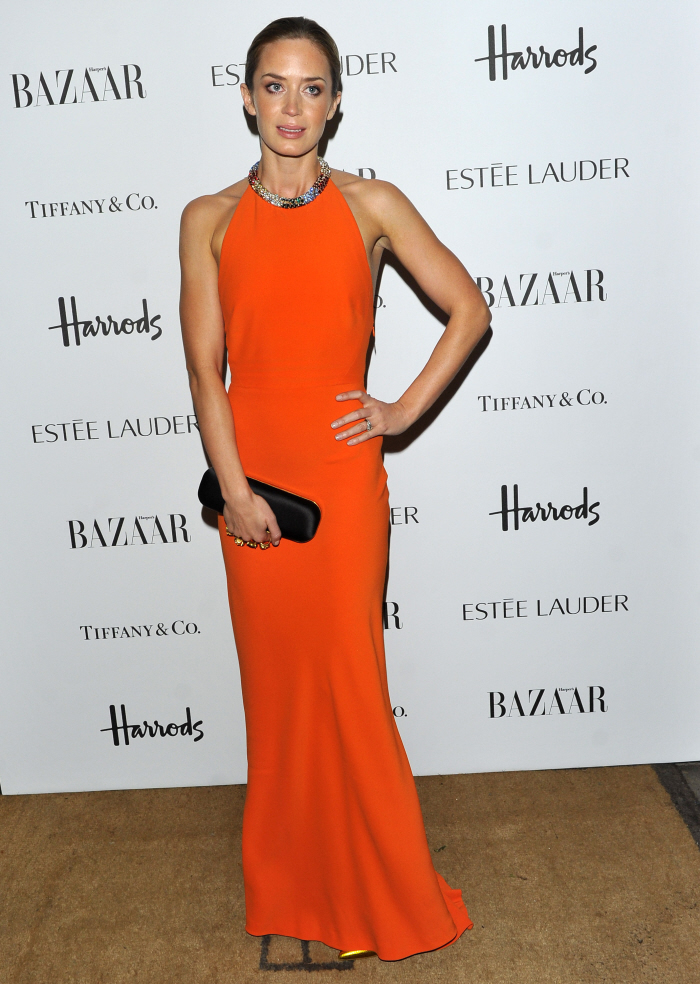 And let's leave it on a sad/funny note – here's Stella McCartney in one of her own awful, unflattering, bunchy designs. Lord, she's a horrible representative for her own horrible clothes.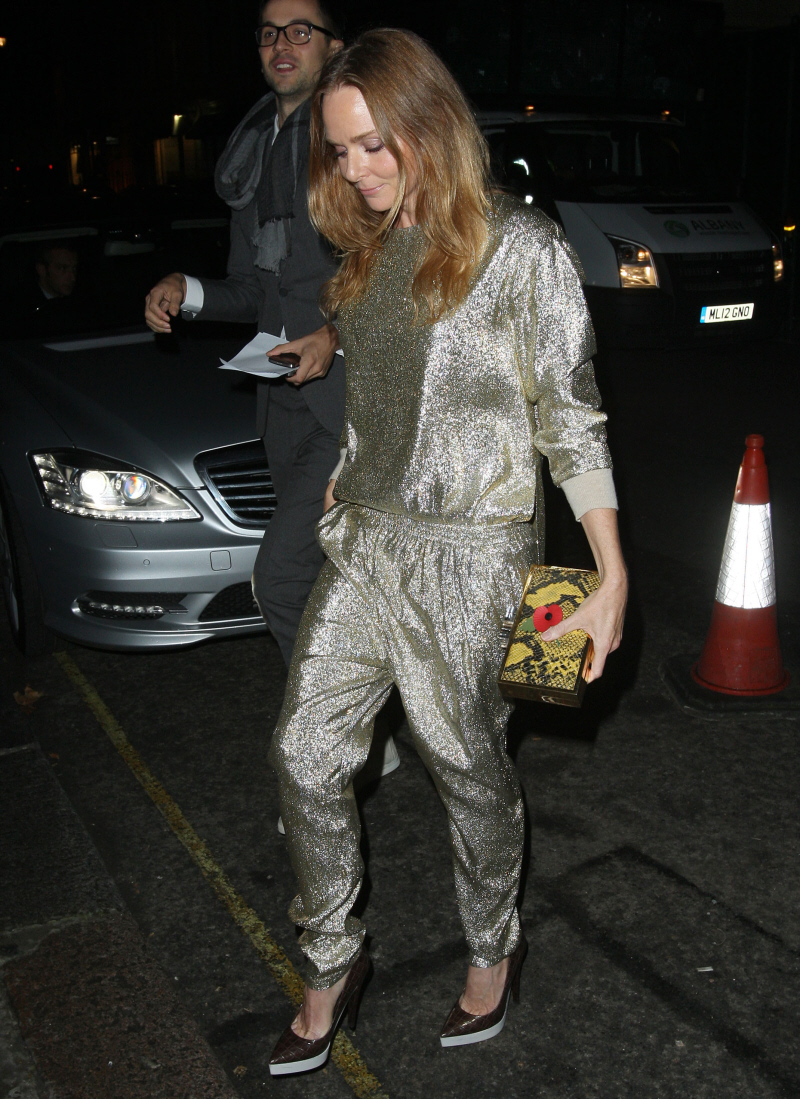 Photos courtesy of WENN.