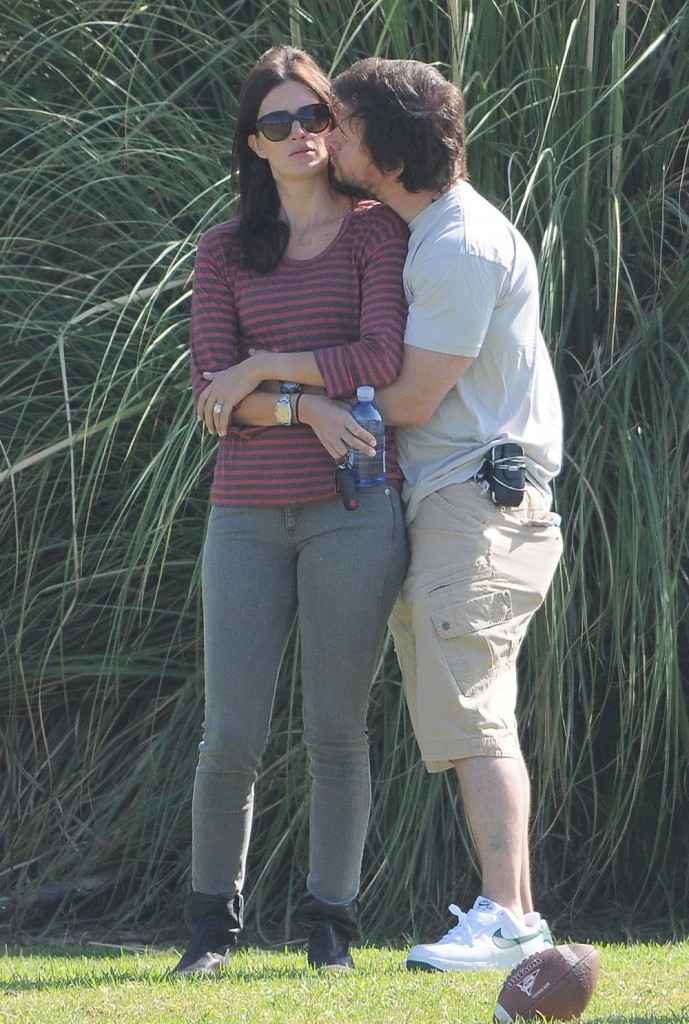 Look at the photo above. If you saw these people at your kid's football* game and didn't realize who they were, you would think that the dad totally scored with that hot wife, right? Mark Wahlberg, 41, looks very schlumpy here, and like he's just an average guy. He needs a haircut and a shave and he's wearing khaki shorts with white sneakers and a blackberry (?) strapped to his waist. Meanwhile his wife is rocking skinny jeans, booties and a stylish striped tee and she looks like she's barely tolerating him. It's amusing to me.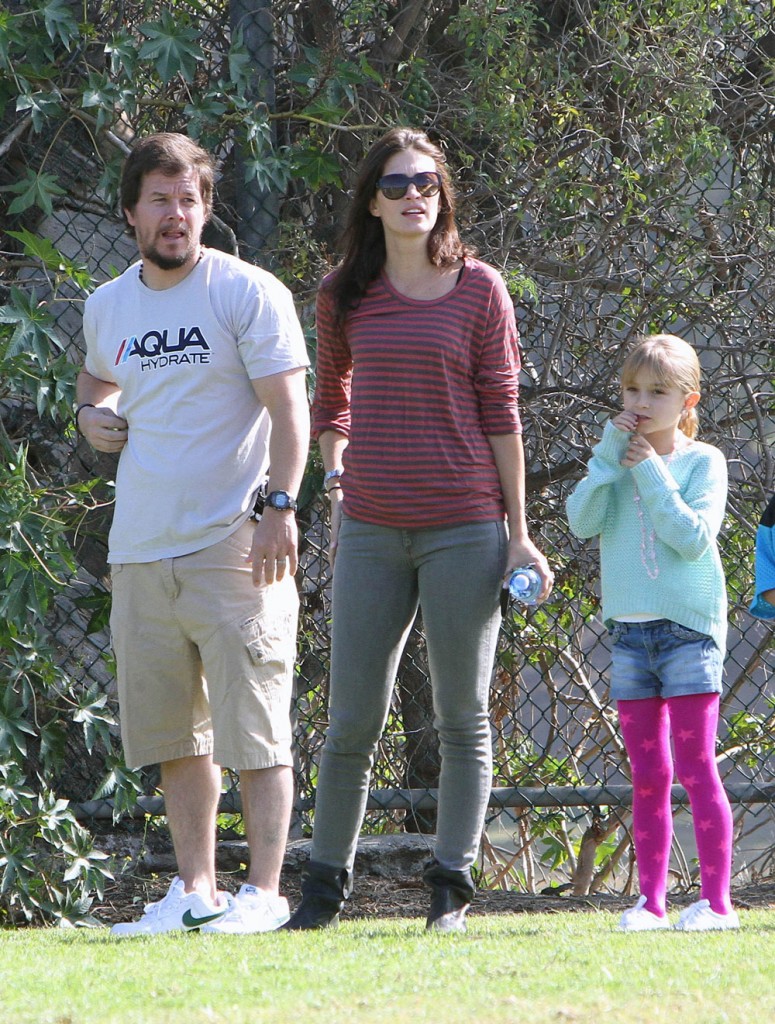 Mark and Rhea were at a football game in Brentwood, CA for their son Michael, 6. They have three other children: Ella, 9, Brendan, 4, and Grace, 2, and have been together since 2001. (Thanks to Huffpo for those stats, I didn't have to consult wiki.) As for Mark's look – I'm hoping it's for a movie. He has a few in the works according to IMDB, but there's no excuse for that outfit.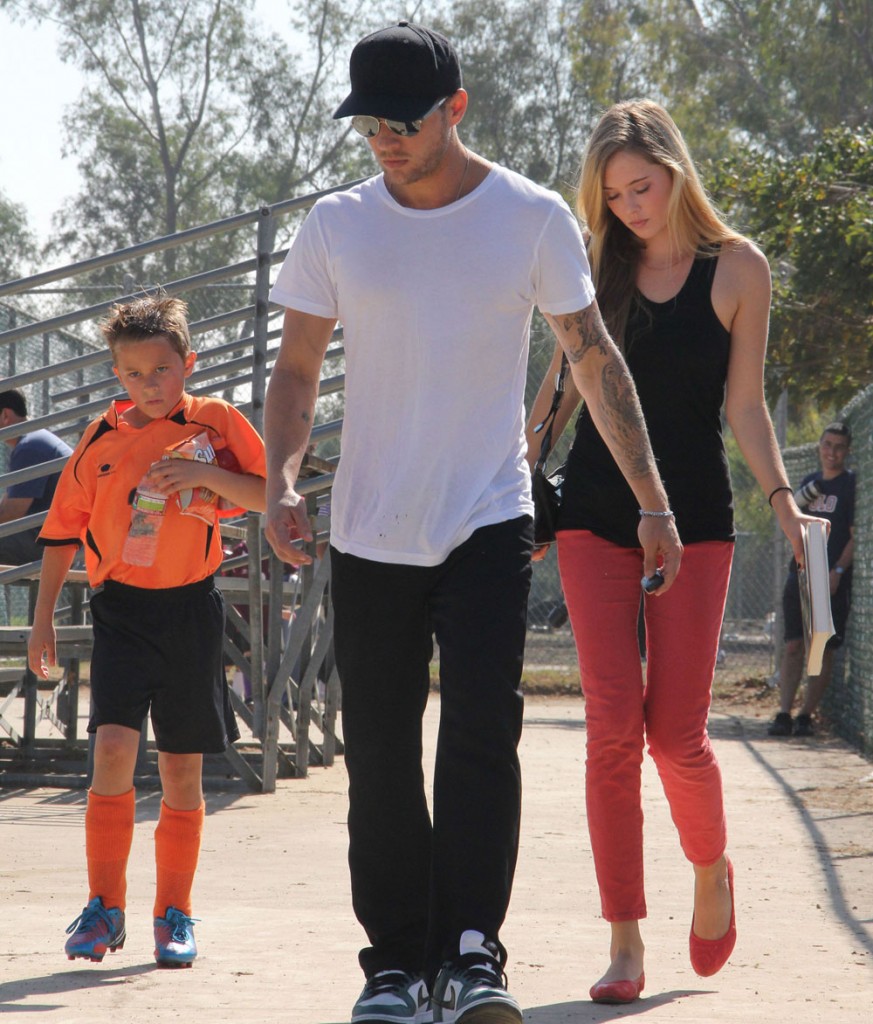 In contrast we have super hot tattooed dad Ryan Phillippe, 38, also at a soccer game in Brentwood and looking like he's too cool to be there. He went to see his son Deacon, 9. Look at Ryan's girlfriend, a model named Paulina Slagter whom he's been dating for almost a year. She's also a student studying history and political science at Loyola Marymount University in LA and she recently turned 21. (She was 20 as of this summer.) How young does she look? She is young too at 17 years younger than Ryan. She could be his daughter.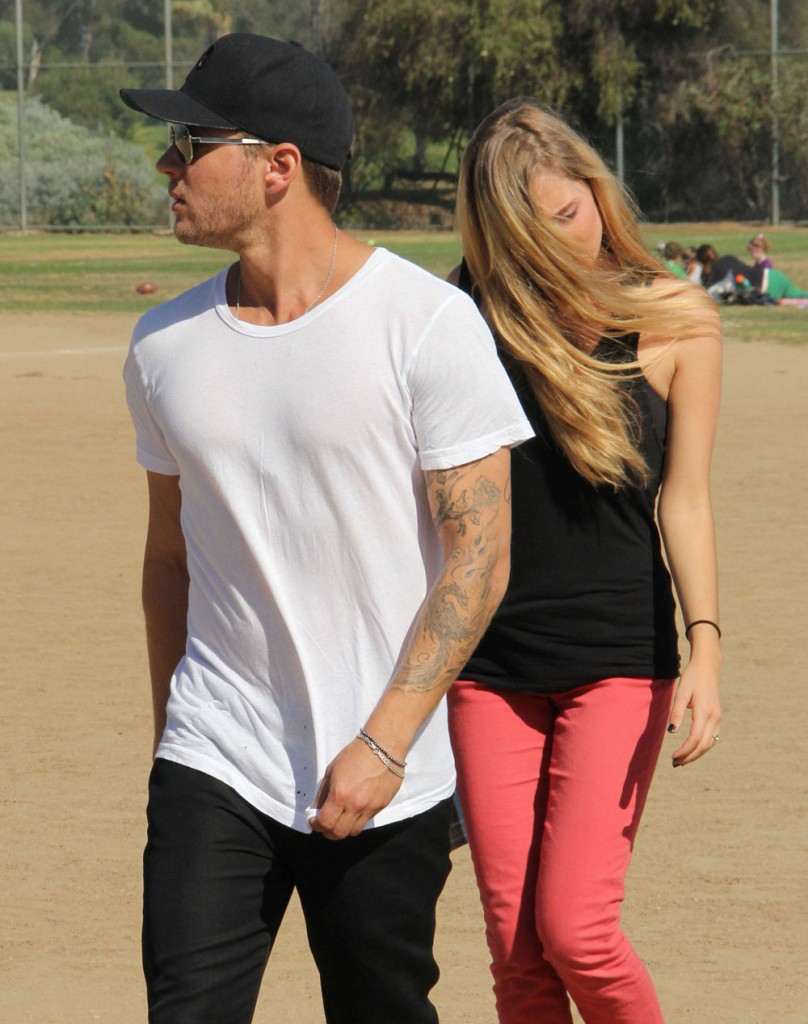 Honest question: how would you feel if your ex started dating a coed and bringing her around your kids and their activities? Reese is remarried and she's busy with her new baby now, but I have to say she puts up with a lot and she hasn't said a peep – publicly. Then again, she married an age-appropriate guy while her ex keeps dating younger and younger women. It's probably amusing on some level. I'll say something nice – I like that Ryan's girlfriend is hiding from the paps. Also, Deacon and Michael are adorable! They're little stars. I want to know who won these games and what the scores were. My kid played soccer this year and loved it. I'll tell you I was way more invested in the games than I thought I'd be.
*Note: The photo agency identified Mark Wahlberg as being at a soccer game. However none of the kids were wearing shin guards, Mark was seen throwing a football around, and there was a table set up for football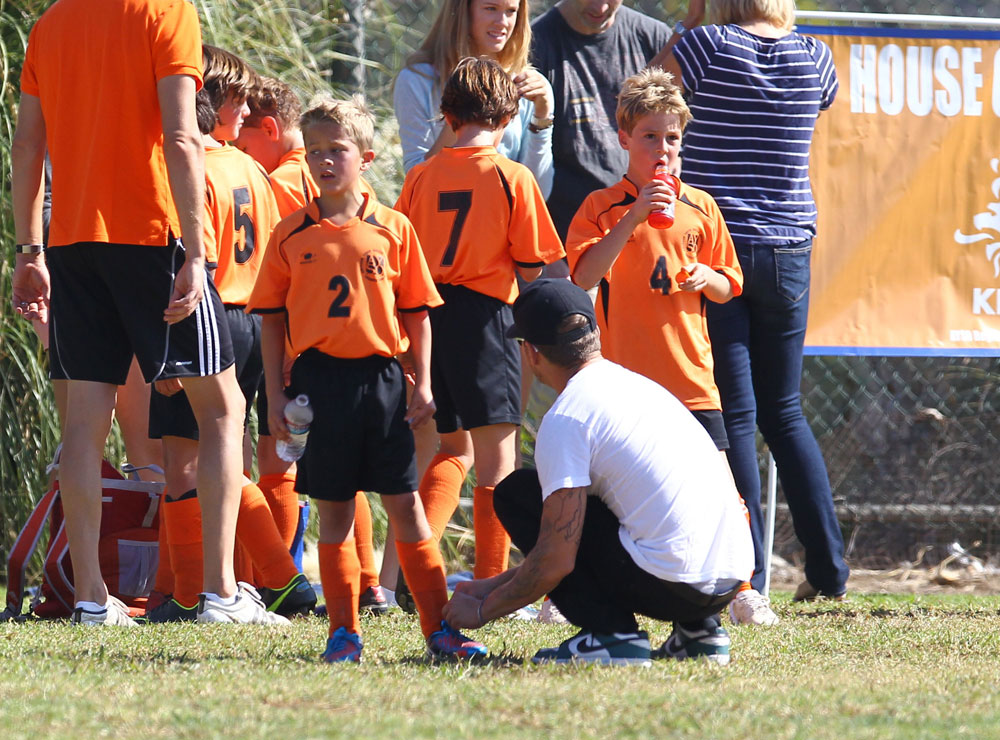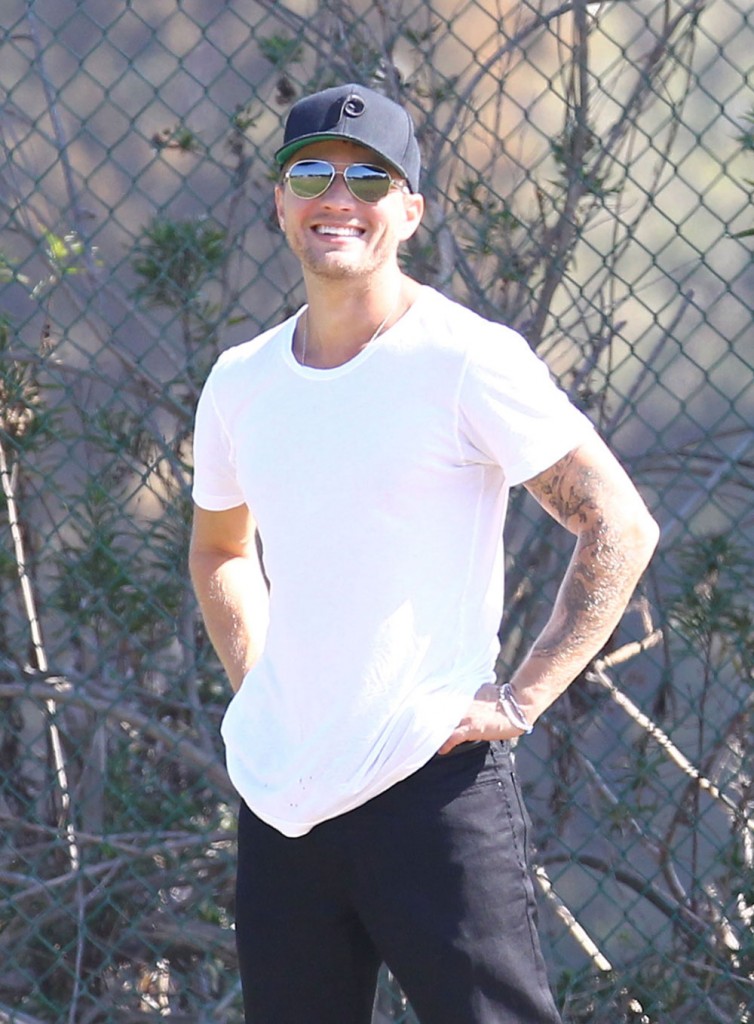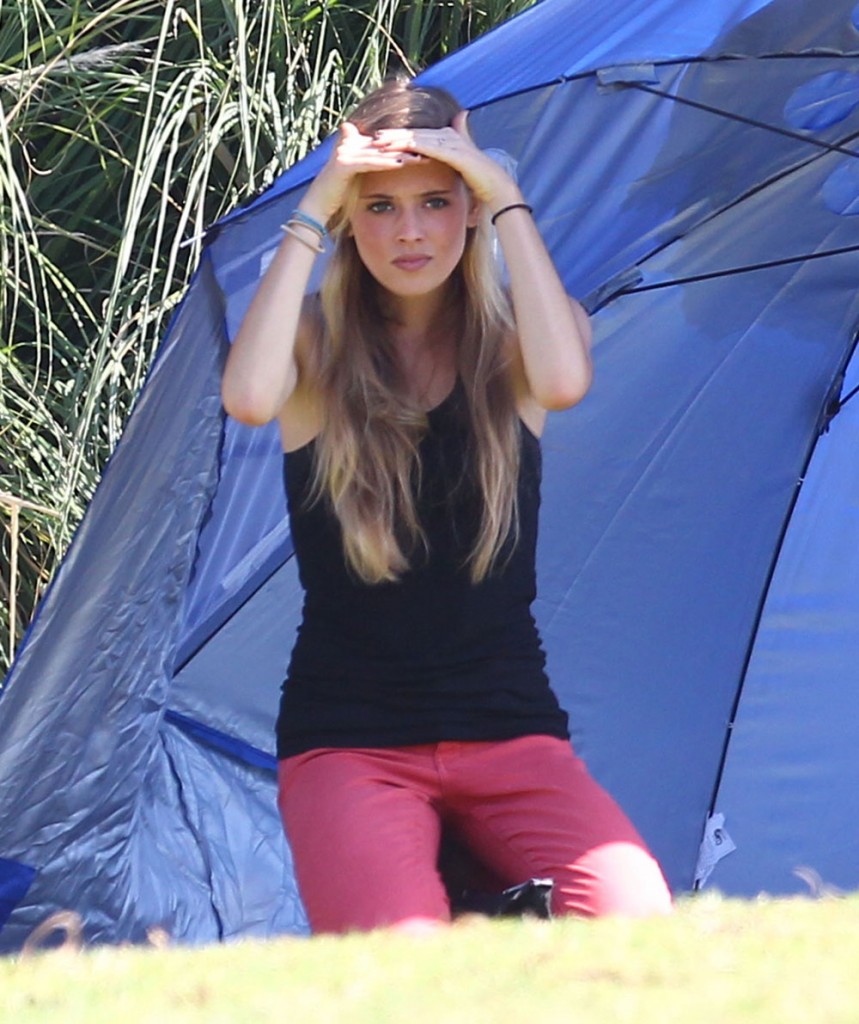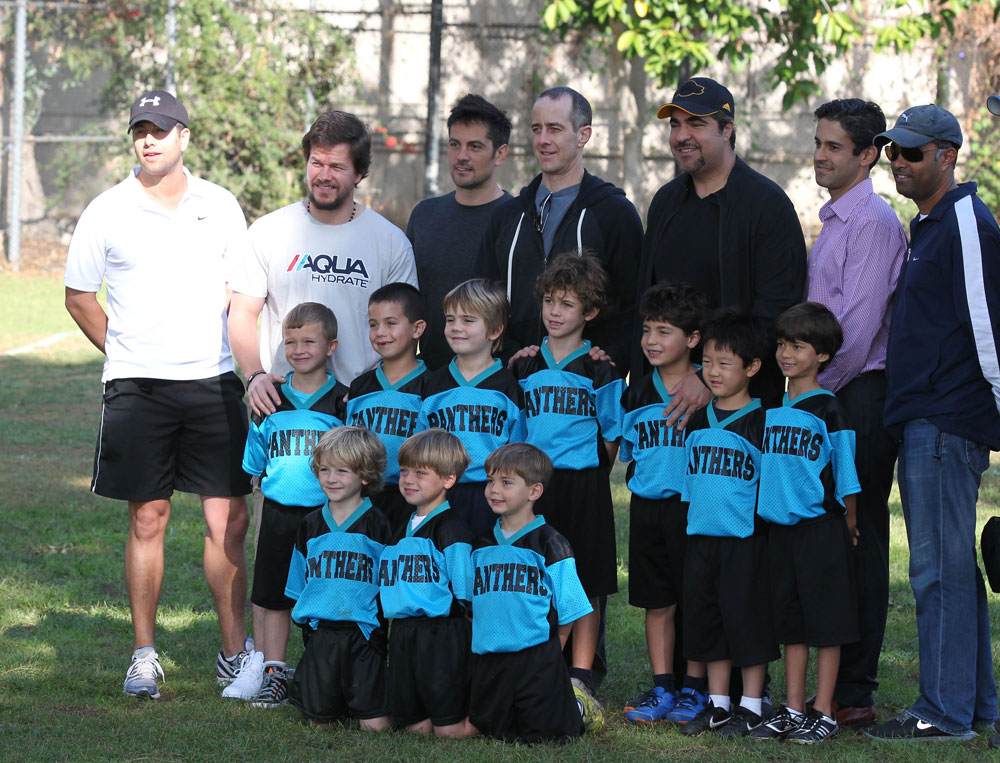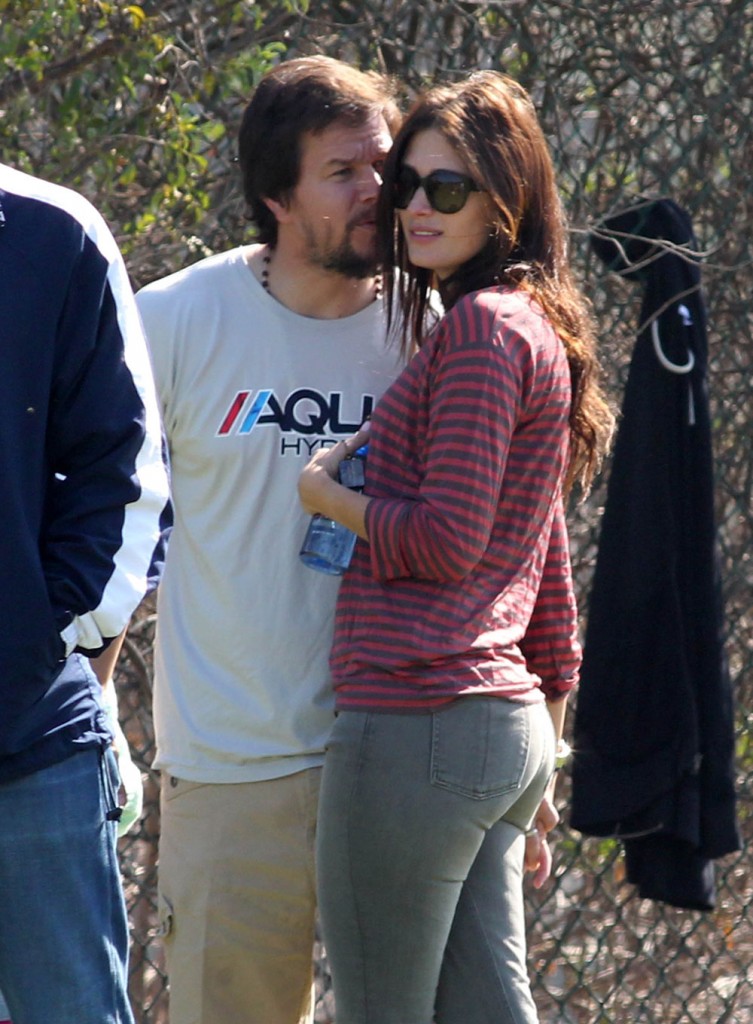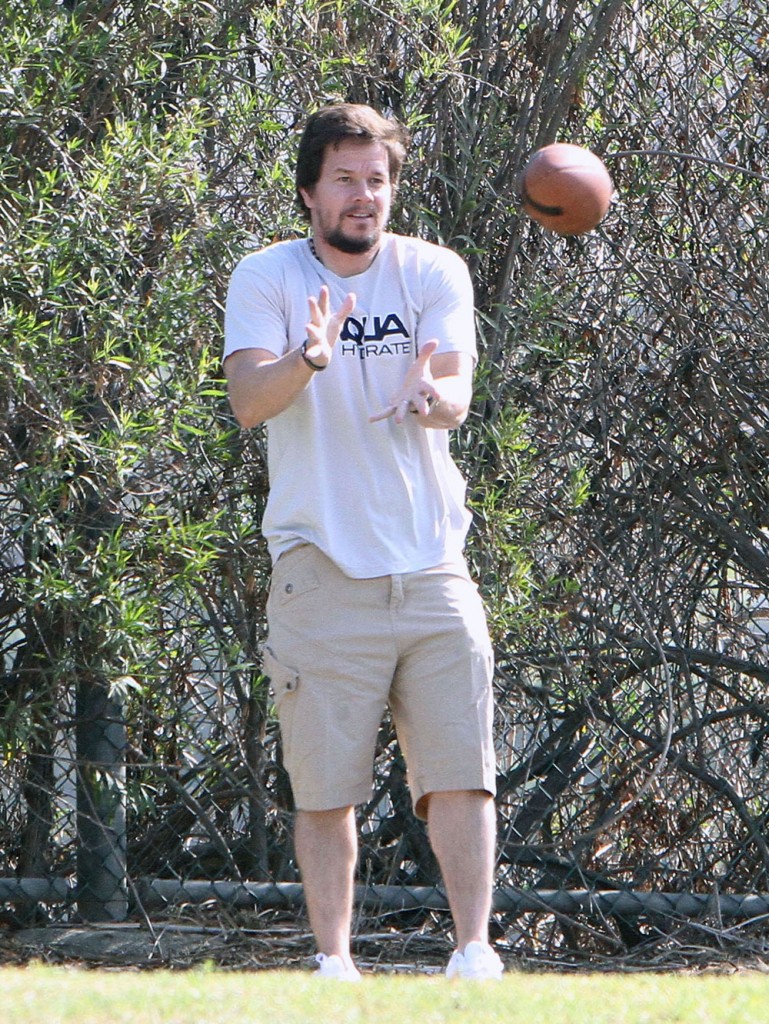 Photo credit: FameFlynet