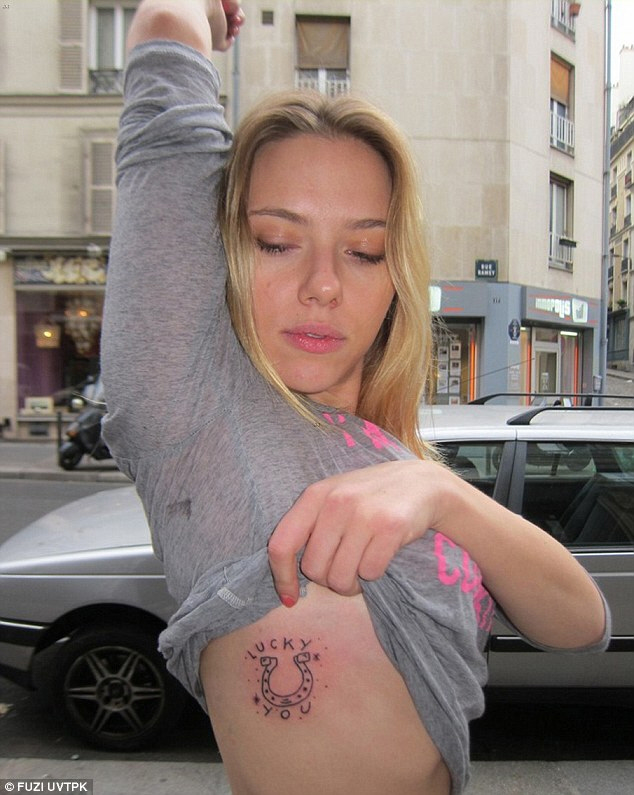 I don't have any strong opinions about tattoos in general. Sometimes a tattoo looks really cool or pretty to me, sometimes I think they look kind of lame. It depends on the person, it depends on the ink, it depends on the placement and it depends on the attitude of the person trying to pull it off. Like, Megan Fox's tattoos are pretty lame and poorly done, which is why she's getting some of them lasered off. But I really like David Beckham's "sleeves" – I think he actually spent time and money to get quality ink, and it looks good and it's a part of him now. As for ScarJo… well, I think the weird little tattoo that she got on her left forearm is really budget-looking, and I don't get what the "message" was supposed to be. And now she's added a new tatt, which you can see in these photos from the Paris tattoo artist.
She's already amassed a fairly extensive collection of body art. And Scarlett Johansson has now added to her selection of inkings with a brand new horseshoe tattoo on her ribcage.

Inscribed with the phrase Lucky You, the etching features an outline of the traditional symbol of good luck surrounded by a series of stars. Holding up up her grey T-shirt, the 27-year-old actress showed off her brand new accessory, which she opted for while in Paris, France, last week.

The Hitchcock actress commissioned French tattoist and graffiti artist Fuzi Uvtpk to create the inking for her after recently attending an exhibition of his work at Le Salon.

Scarlett's latest foray into the world of body art adds to her existing collection of etchings, which adorn various parts of her body. Earlier this year, the star unveiled a tattoo tribute to New York City on her wrist. Although at a first glance the piece looks like a bracelet, the words I Heart NY can clearly be seen inscribed onto the rosary bead charm.

Scarlett also has a sun rising over the sea design on her left forearm, while on her ankle she has two circles interlinked with the letter A. The blonde beauty has previously said her tattoos make her 'happy' but she prefers that the meanings behind them 'remain private.'
So, the guy who designed her horseshoe tattoo is some kind of famous graffiti artist? And that was the best he could come up, a Tiffany's pendant-necklace horseshoe? I just don't get why that's important enough to tattoo on your body – it's not like it's really a work of art…? Maybe to her it is. I kind of think ScarJo is just a woman who wants to be inked up, and she thinks of herself as that kind of hardcore, tattooed badass chick, but she can only think of really lame tattoos to get.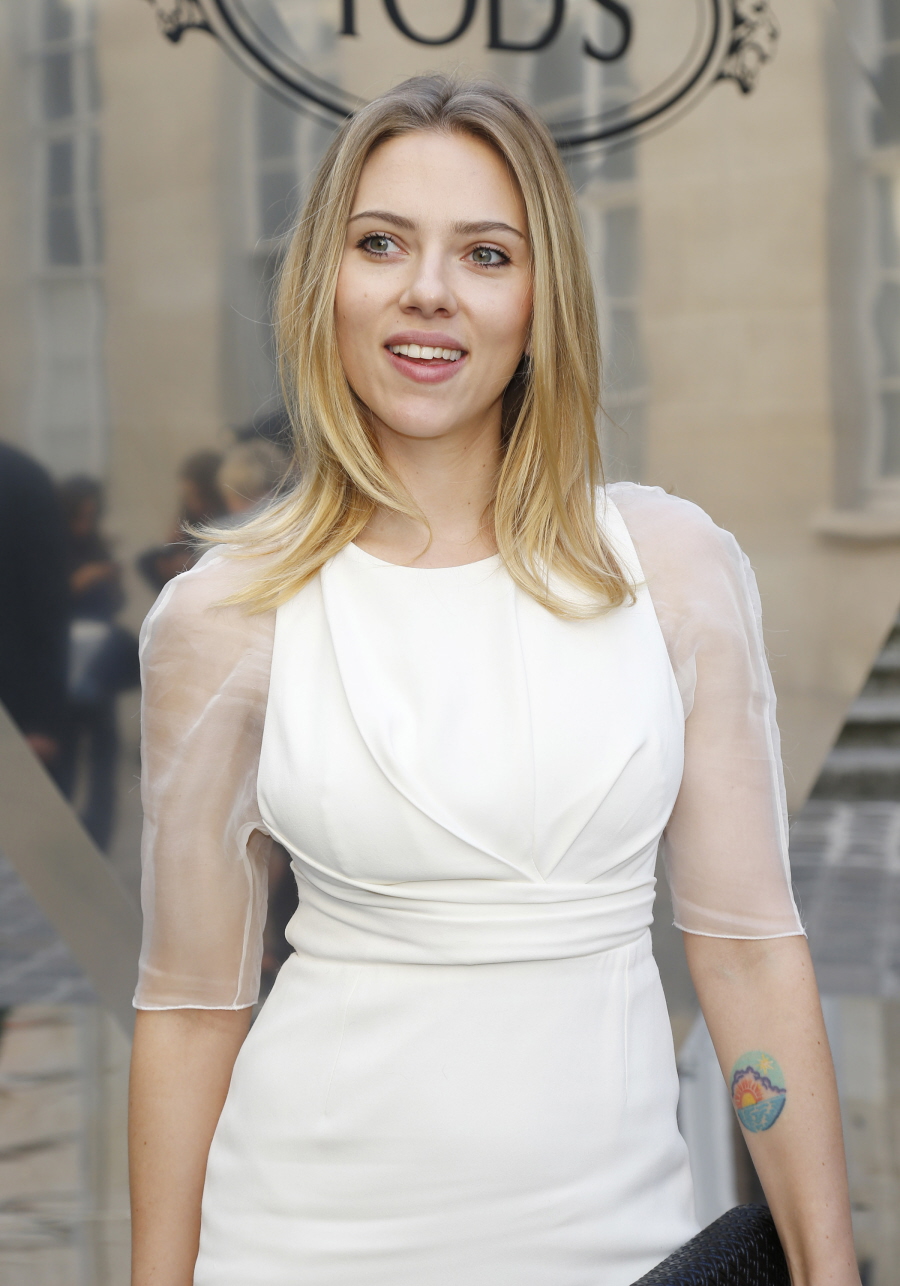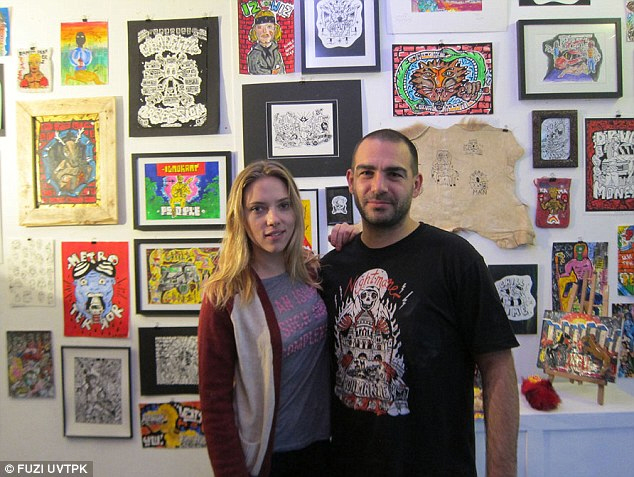 Tattoo photos courtesy of Fuzi Uvtpk/The Mail. Additional photo by Fame/Flynet.