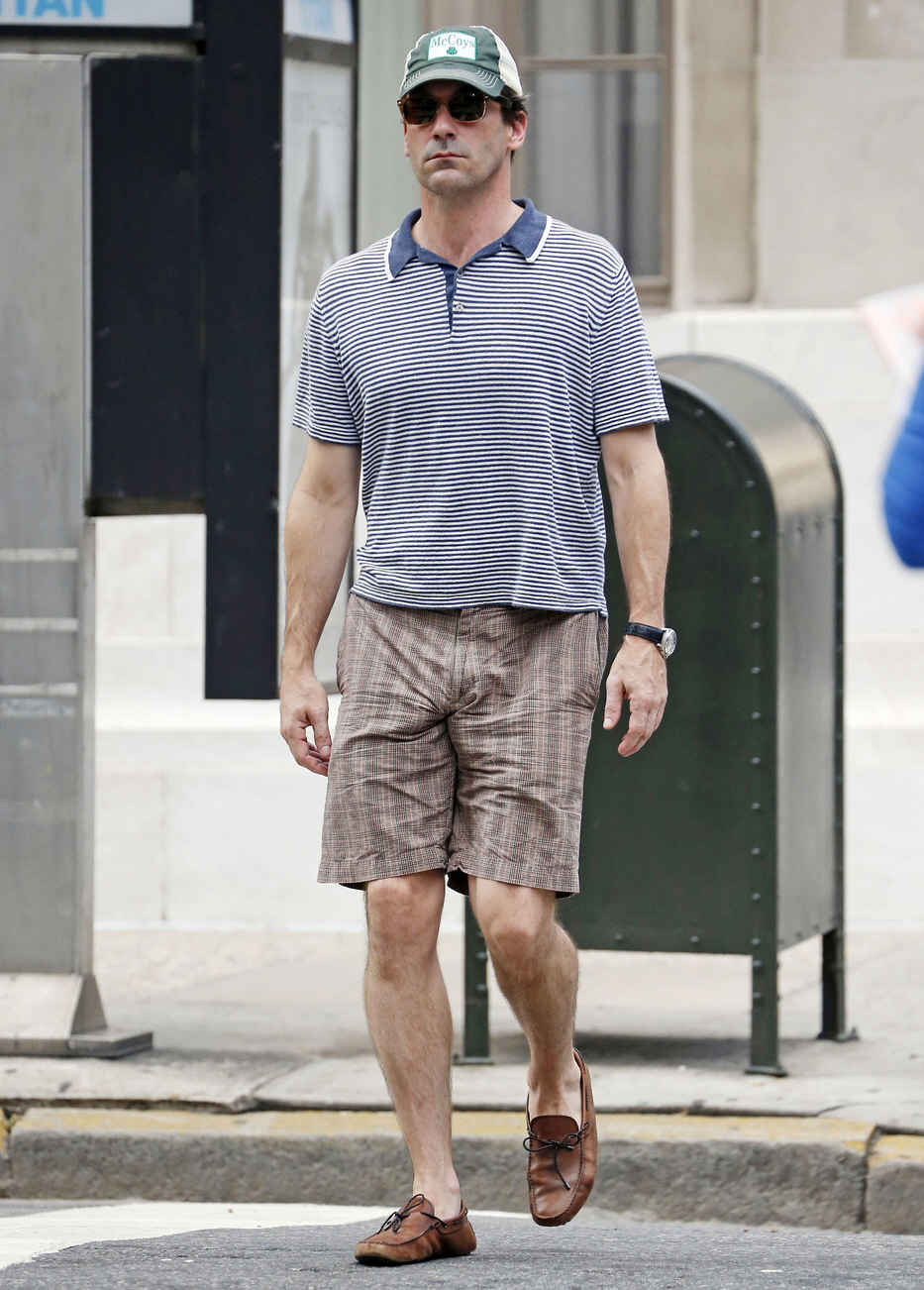 We've known since 2010 that Jon Hamm is a well-endowed man, and that his endowment is sometimes allowed to swing freely. The Hamm Dong likes to go commando. The Hamm Dong needs to breathe. It was in 2010 that the Enquirer claimed (brilliantly!) that Jon Hamm's lack of underwear – his preference – was causing costume problems on the set of Mad Men, and that the costume department was forcing him to wear underwear. Now Star Magazine claims his wet blanket of girlfriend is demanding the same thing – apparently, she hates it when the paparazzi get shots of The Hamm Dong bulging away without constraint.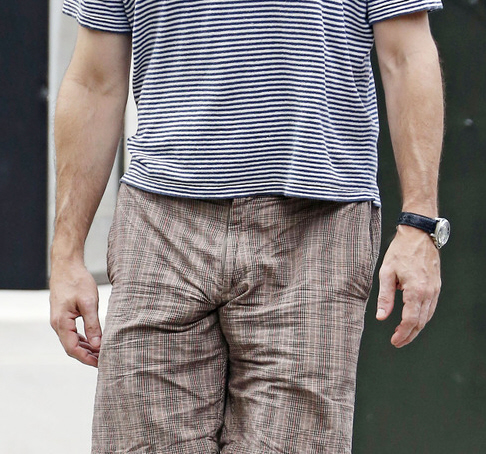 The photos of Jon Hamm strolling commando near his LA home sent his female fans into a tizzy – but his longtime girlfriend, Jennifer Westfeldt, has ordered him to put on some underwear, pronto!

"Jennifer is furious with Jon for walking around, letting it all hang out," tattles a pal. "Jon has always preferred being au natural, but after yet another round of pictures popped up, Jen freaked out."

"Jennifer was already feeling insecure over Jon's sex-symbol status, and the pictures were the last straw," explains the source. "Jen is modest and shy – now all her friends are snickering about how lucky she is."

So Jennifer has taken matters into her own hands [Editor's note: I bet she needs BOTH HANDS], so to speak. "She's bought him monogrammed boxers, Calvin Klein briefs, boxer briefs – you name it. She told him that whether he likes it or not, he's wearing underwear!"
[From Star Magazine, print edition]
I get that at some point, it is somewhat gross. Maybe that's just me – I only go commando occasionally, and I don't even have any body parts down there that "swing". But obviously The Hamm is so enormous that he finds traditional underwear somewhat uncomfortable, I think. In which case… why not go for comfort when you're just chillin' at home, or walking down the street or whatever. Damn, Jennifer! You've been getting it on the regular for more than a decade! Can't we just look at it every now and then?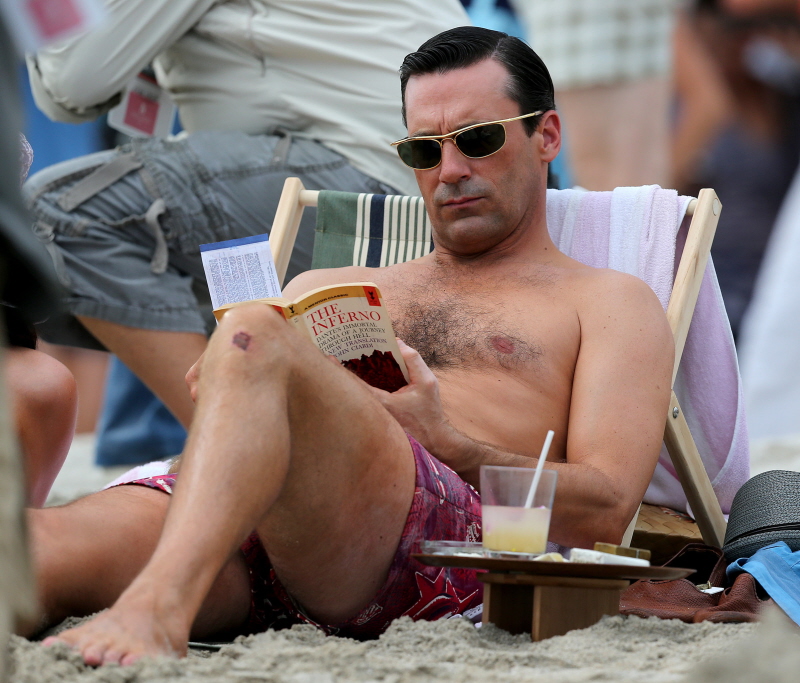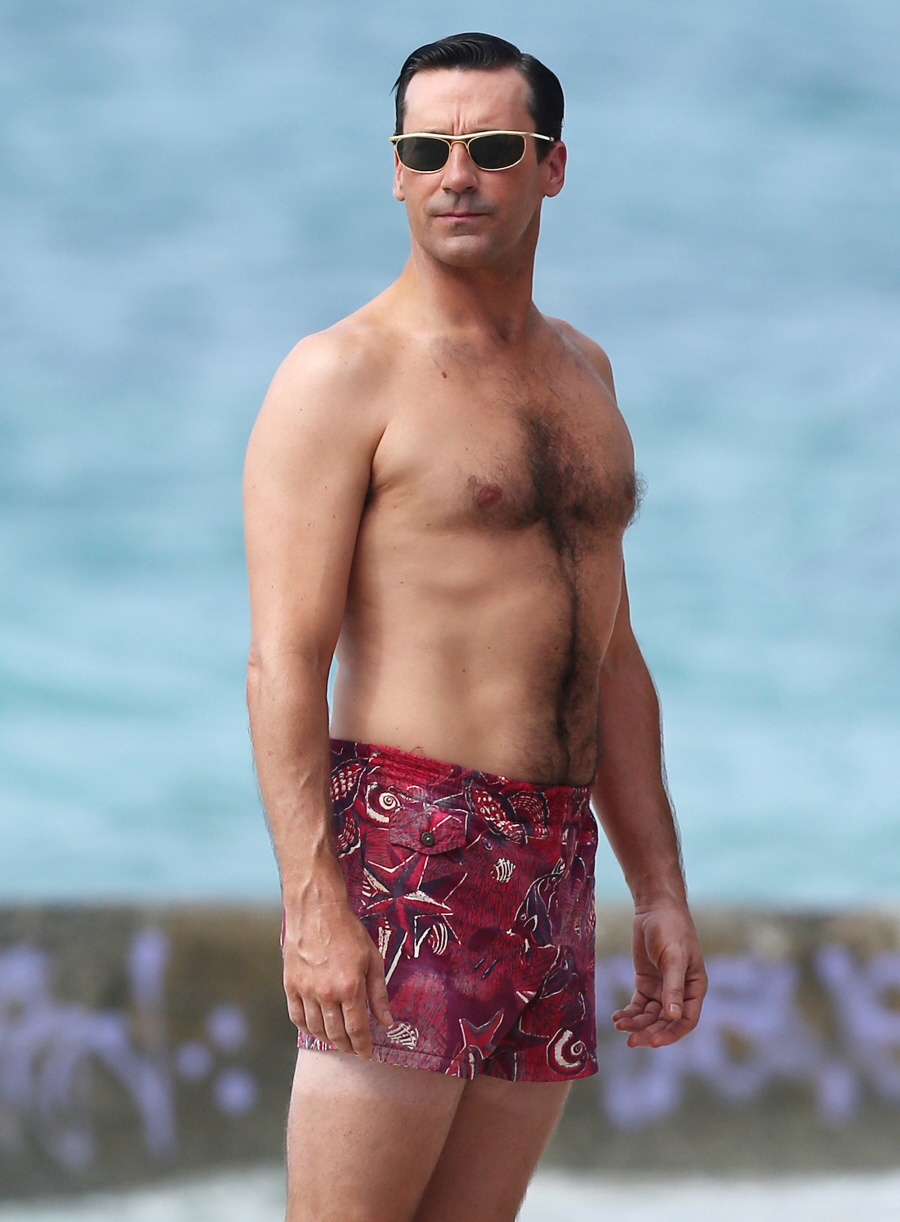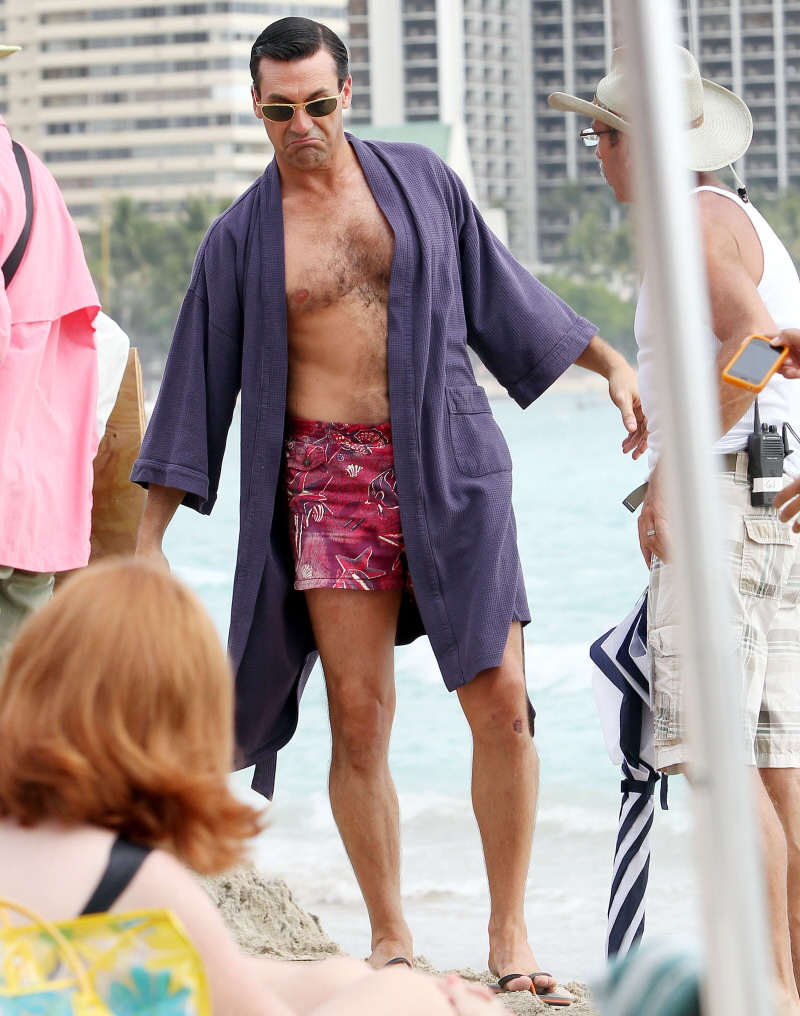 Photos courtesy of WENN, Fame/Flynet and Pacific Coast News.