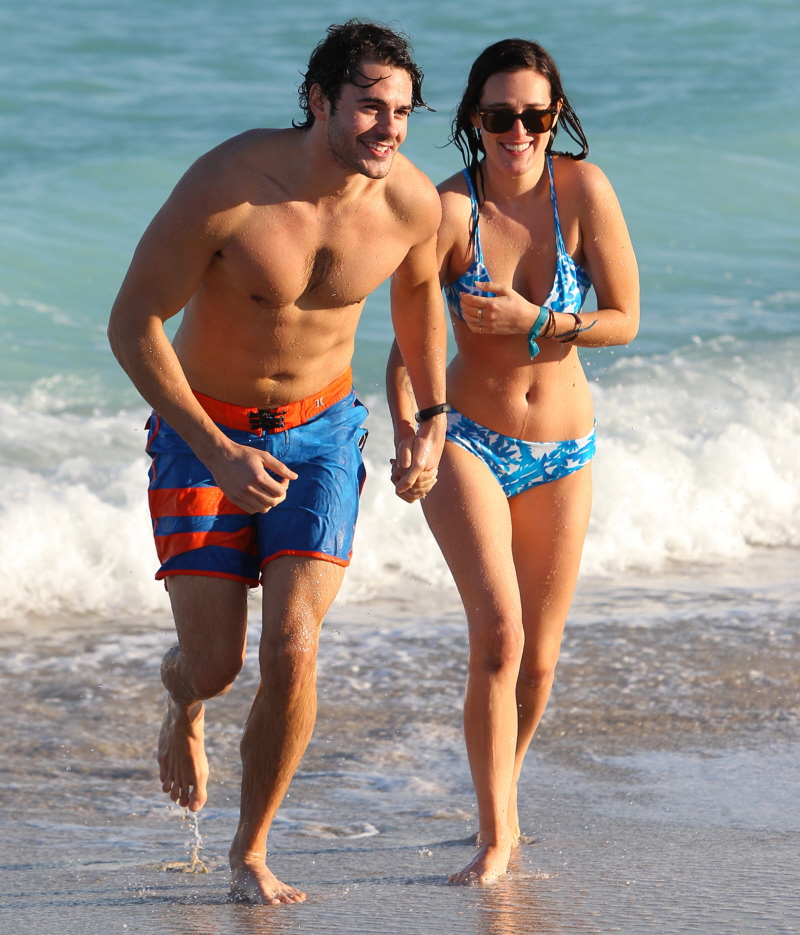 This is for the people who enjoyed talking about Rumer Willis in a bikini last weekend. Surprise! She's in a bikini again. Last weekend, Rumer was in Hawaii, on vacation (from doing not much). These photos are from Rumer's new vacation (?) in Miami. She's with her boyfriend Jayson Blair, who is kind of cute in a wholesome, Disney-Family-Channel kind of way. Look at the way they're super-happy to be photographed – there were literally hundreds of photos from this impromptu beach photo shoot. Famewhore much? Here's Jayson's IMDB – he works a lot! Mostly in television. Now that I'm looking through it… I've seen him in a few shows, and he wasn't bad. He seems to play "the dumb guy" a lot.
As for Rumer's new bikini… it's cute. I couldn't wear it, but it looks good on her, even better than that vintage-style bikini that I liked. This one is appropriate for her body type, which seems to be healthy, athletic and fit. Since I know some of you will mention her "cellulite" – ladies, the overwhelming majority of us have cellulite. It's fine. Rumer has a nice figure.
Oh, I just saw this – Rumer was in Miami because she played her "first real gig" with her band. They performed at a hotel opening and Rumer might have sang "rock and jazz songs." I truly did not know she sang. You can read more about it and see the photos here.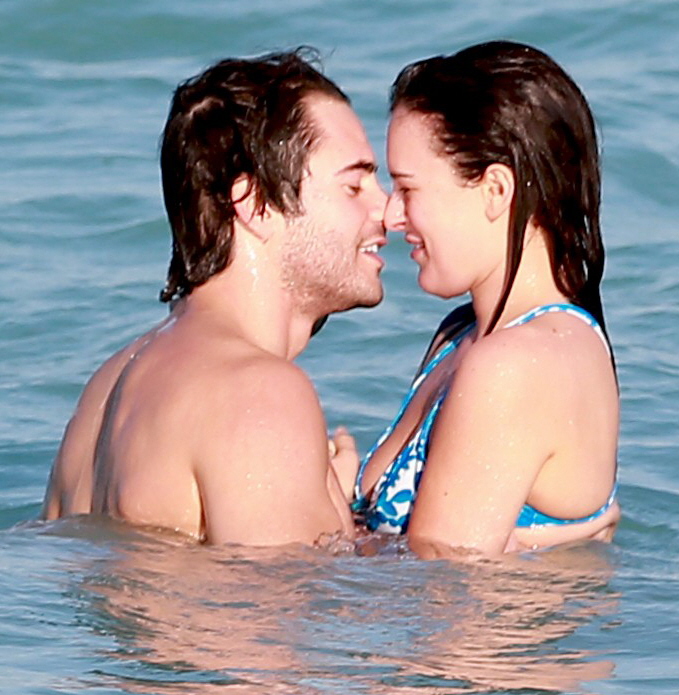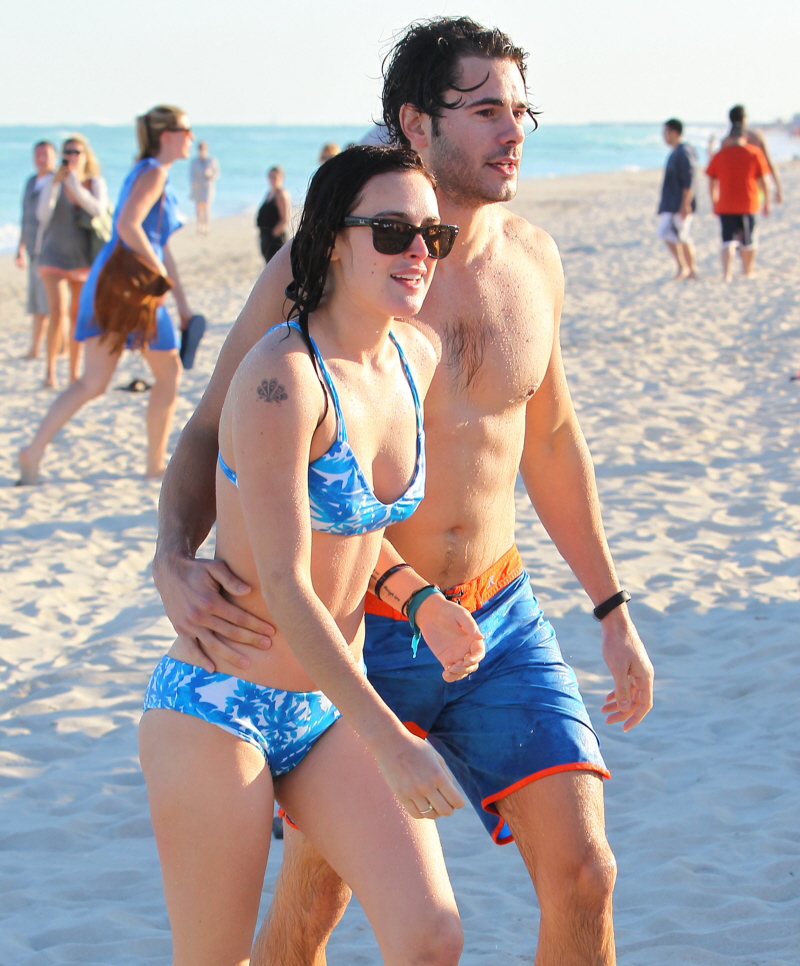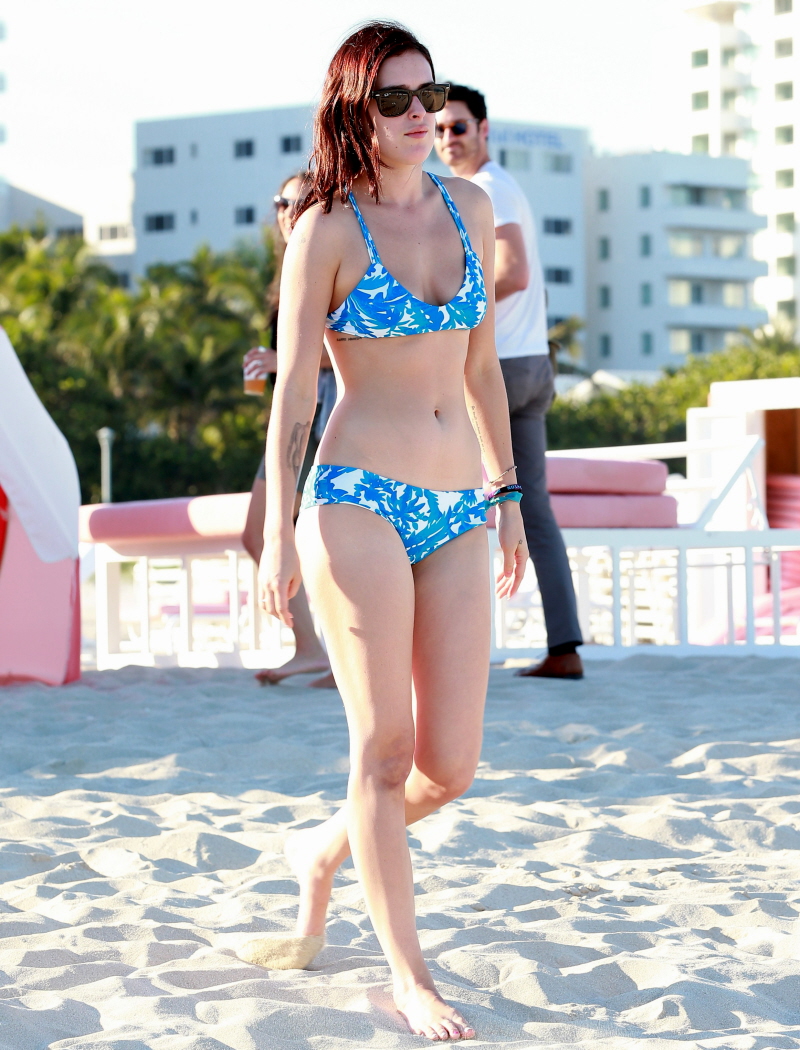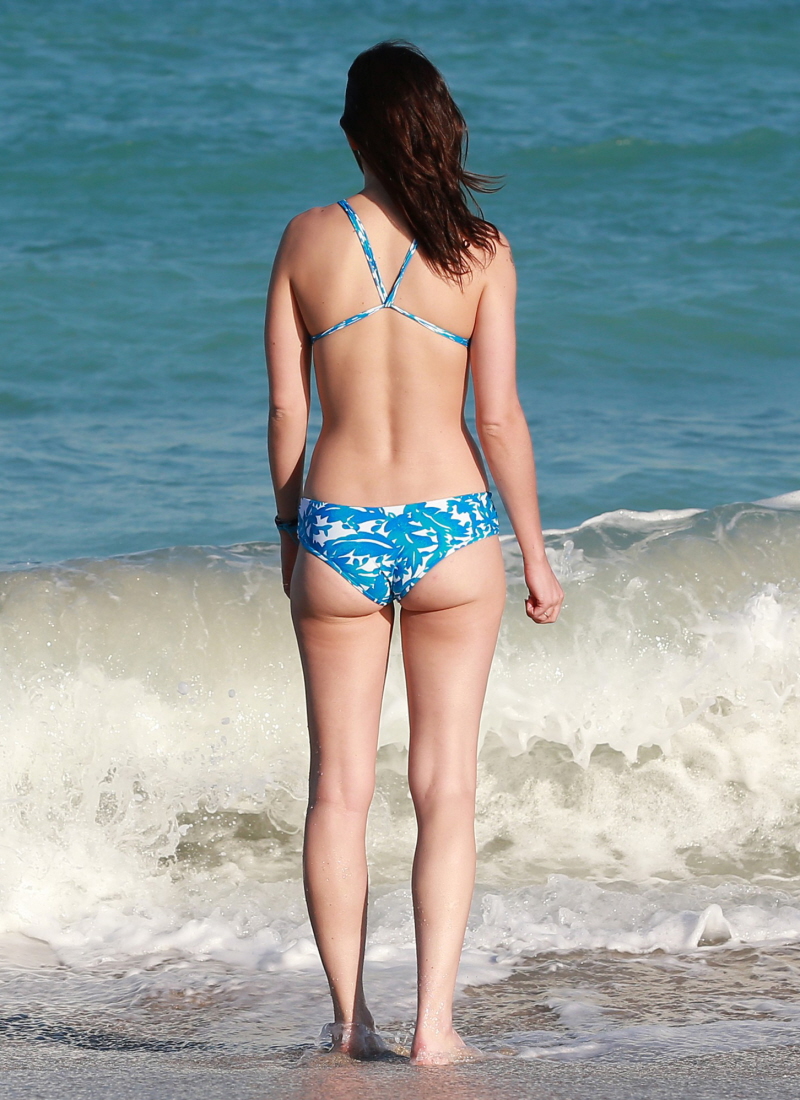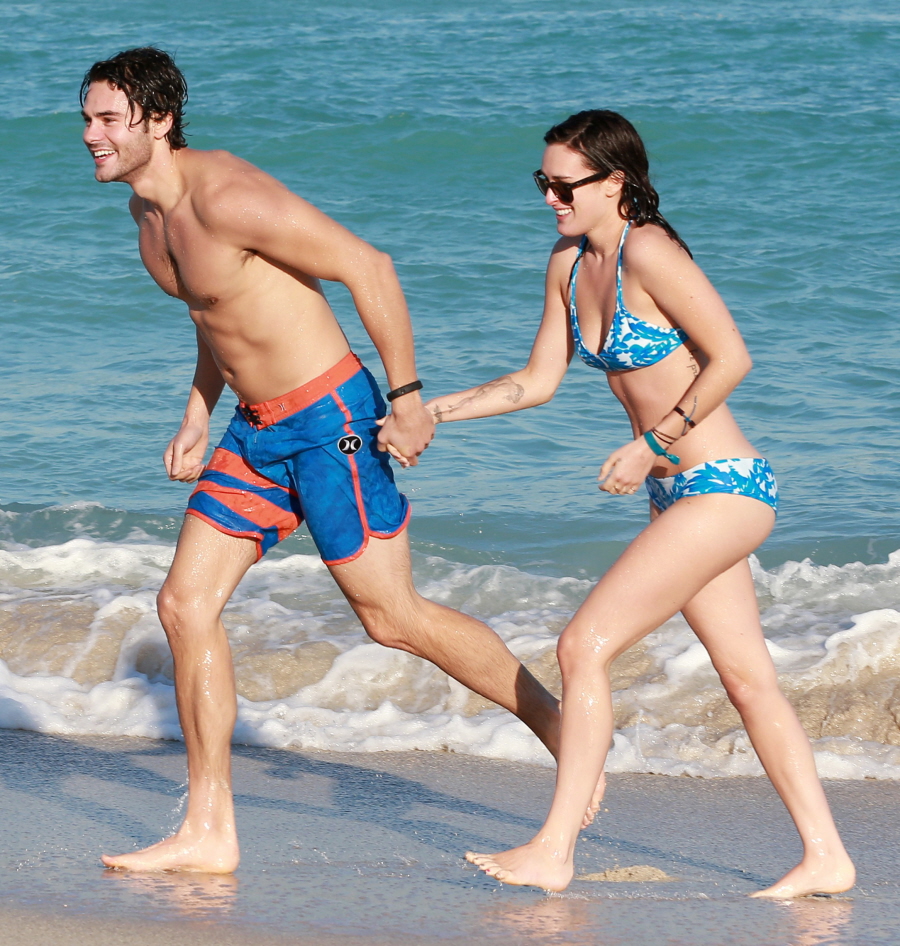 Photos courtesy of Fame/Flynet.