Last month the news came down – Lindsay Lohan's Career Comeback Tour (also known as "Crackie Compares Herself to Elizabeth Taylor Endlessly") was going to make a pit stop on Barbara Walters' couch. It was confirmed that Lindsay would do a substantial interview with Walters to promote Liz & Dick, which will be airing in the next few weeks. While I was somewhat pissed off at the news – I don't think Walters is a very good interviewer at this point – I thought it was probably a pretty smart move with a cracked-out attention-starved crackhead. Walters wouldn't go after Lindsay, and LL would get to promote her cracked out movie. Not anymore! Deadline reports that Lindsay pulled out of the interview at the last minute:
Few in Hollywood pull out of Barbara Walter's interviews, especially when they have an upcoming project. But Lindsay Lohan's new PR representatives Rogers & Cowan confirmed tonight that the actress will not be appearing on ABC's 20/20. Lohan was scheduled to be on the show November 16 for an interview with Walters.

A source tells Deadline that Lohan's new flackery was dissatisfied with the direction ABC wanted to take the interview. The 20/20 stint was to promote Lohan's upcoming Lifetime movie Liz & Dick in which she portrays Elizabeth Taylor and her stormy romance to two-time husband and co-star Richard Burton, played by Grant Bowler. Liz & Dick premieres November 25th.

Meanwhile, what a Herculean task it must be to flack Lindsay Lohan.
Fascinating. There was also a rumor shortly after the interview was announced that Lindsay had basically crack-blackmailed Lifetime into paying her bills by threatening to NOT do any press in support of Liz & Dick. Lifetime paid her Marmont bill and magically Lindsay agreed to the Walters interview. I wonder if Lifetime knows they got hoodwinked by a master crackmailer? Meanwhile, TMZ reports that Lindsay pulled out of the interview because Lindsay's "new PR team" (?) didn't want Walters to ask any questions about the soon-to-be charges against Lindsay, and about the June car crash. According to TMZ:
Sources close to the actress tell us … in the past week, producers made it clear to Lohan that Barbara wanted to talk about her personal life as well … including allegations that she lied to police about the June car crash on Pacific Coast Highway.

We're told Lindsay's new PR team, Rogers & Cowan, felt it would be a mistake to put Lindsay in the hot seat … where she could possibly say something that could screw up her case … so they pulled the plug.

Sources tell us Lindsay feels terrible for canceling on Barbara, especially since she considers Walters a family friend, and wants to reschedule as soon as her team feels the time is right.

We reached out to "20/20″ — so far, no response.
Yeah, let's all pretend that Lindsay had a meeting with her team and they soberly discussed the pros and cons of speaking to Walters. Let's pretend that Lindsay didn't get insanely coked up and then "forget" about the interview and she forced her new "team" to come up with an excuse.
As for the car accident and the soon-to-be-filed charges (hopefully) of "lying to the police," TMZ also had a hilarious and sad story about how Lindsay's assistant Gavin didn't MEAN to tell the truth to the police, he only told the truth because he was TRICKED! Gavin tells friends, "cops questioned him at the hospital where Lindsay was being treated post-accident — but he neither confirmed nor denied whether Lindsay was driving the car. Gavin's saying cops confronted him, saying they already knew Lindsay was driving because of the seat belt marks on her left shoulder — indicating she was in the driver's seat — and Gavin simply replied with a noncommittal 'Okay.'" OMG, you guys! IT WAS A SETUP!!!!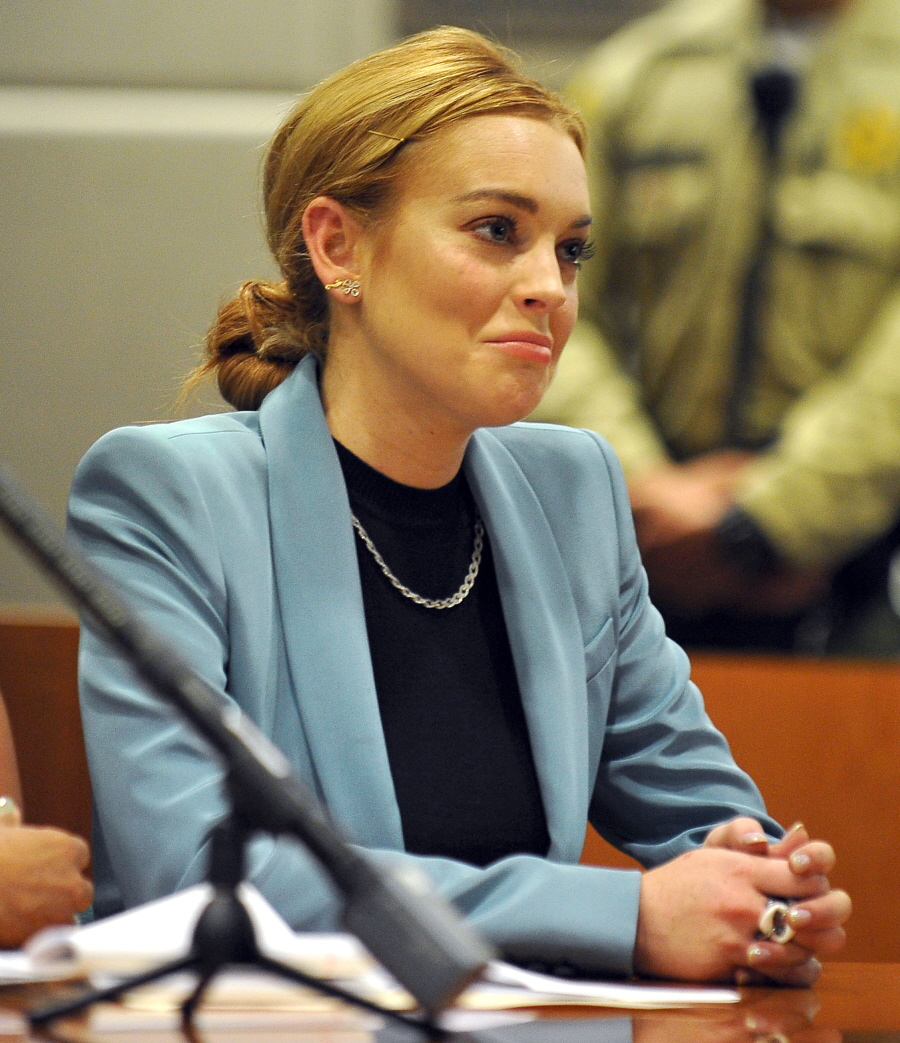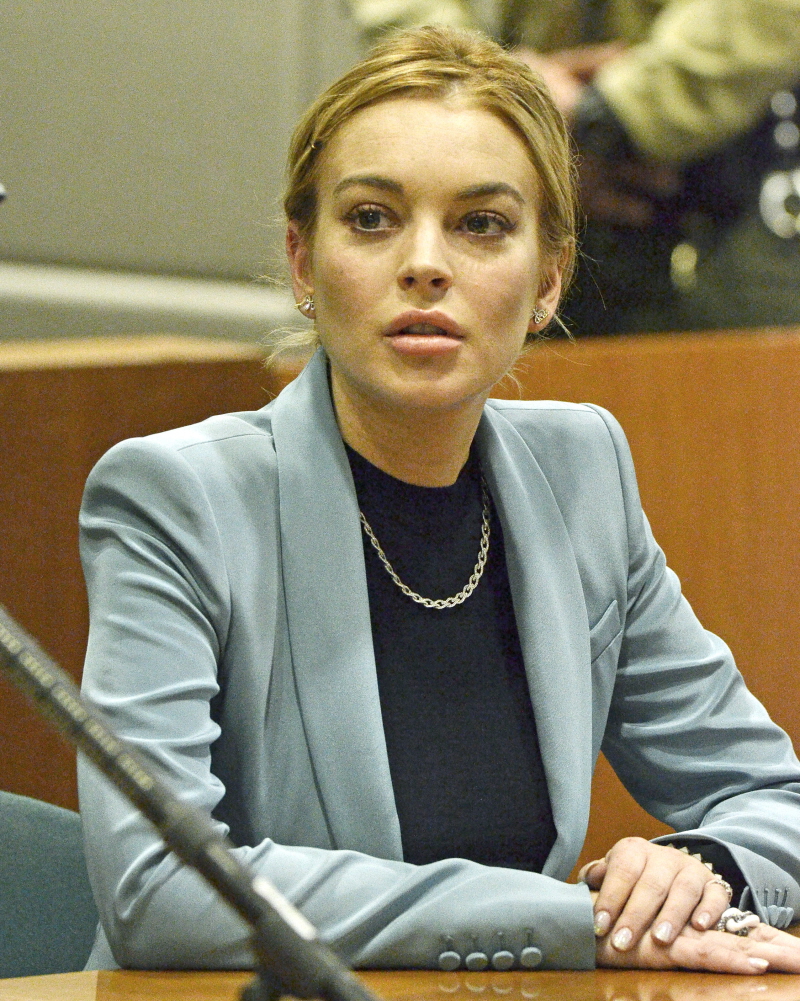 Photos courtesy of WENN.