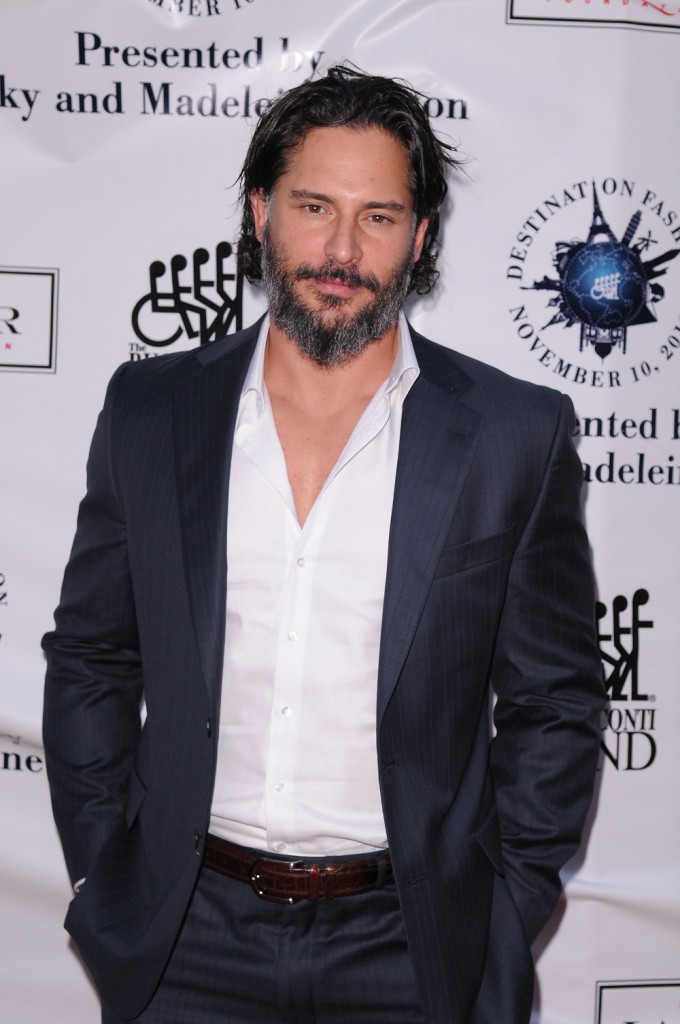 Here's Joe Manganiello at an event in Florida over the weekend. I first saw these photos over at Buzzfeed, where they ask if it's too "beardy." Unlike Kaiser, beards don't really do it for me, although I live in the same area as she does and there are tons of guys with beards in this neck of the woods, with some of them of course being hot regardless. I'm always wondering what's under the beard, like I don't find a beard attractive for its own sake. I like goatees and cultivated scruff, not full beards and especially not really overgrown beards. I know they're rising in popularity, but to me they just make a guy look depressed. An unkempt beard gives the impression that a guy can't be bothered or lives so far away from civilization he doesn't need to adhere to its standards.
Joe personally has never done it for me. His acting on True Blood is lousy and his personality leaves a lot to be desired, but some of you find him hot and I respect that. He's certainly got a smoking body. For those of you who have the hots for Joe – is is still doing it for you here? Like even with the messy beard and the greasy-looking hair? I don't mean to sound conceited, but if he wasn't famous I wouldn't give him a second look. He just looks like a tired dude who needs to go to the barber.
That said, he kind of looks like Keanu Reeves here right? Except Keanu has it way over Joe, in every way I can imagine. Even acting. Woah.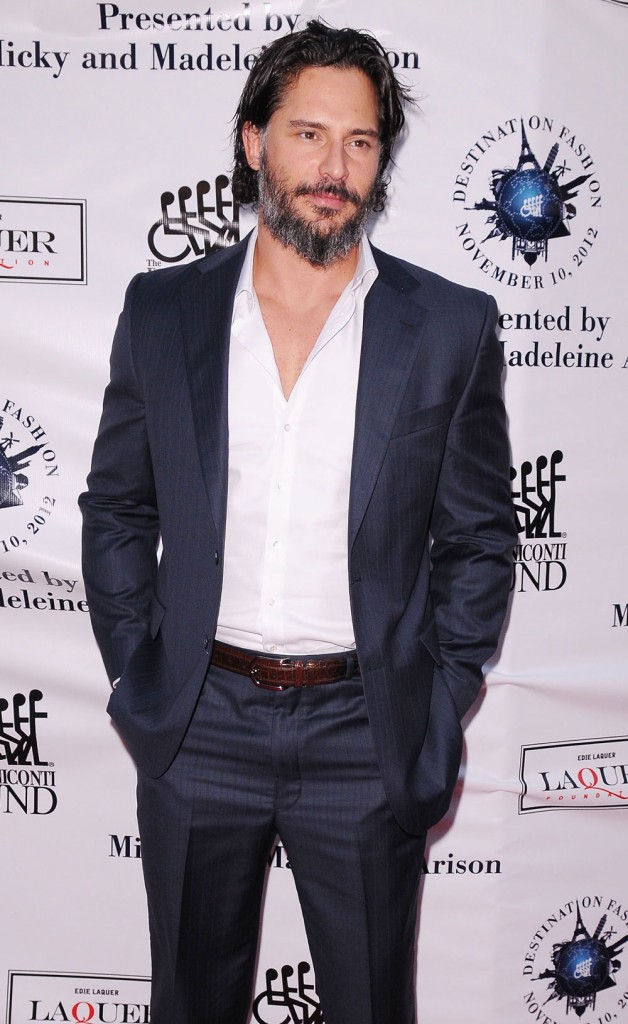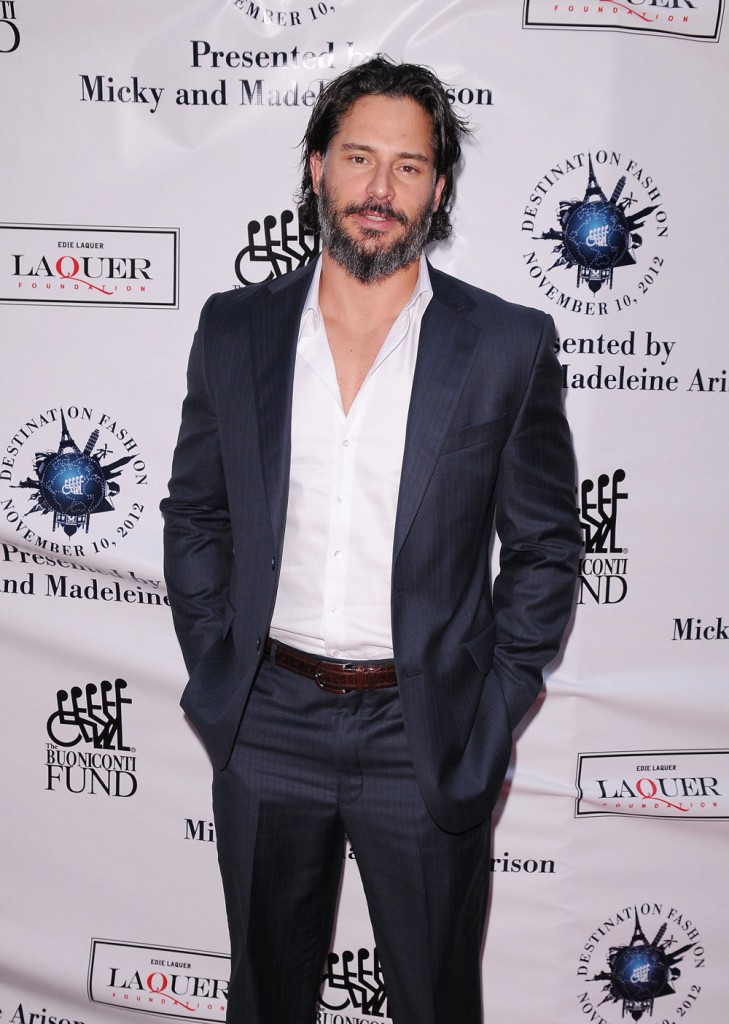 In June with a shorter beard and fluffier hair. Still not doing it for me.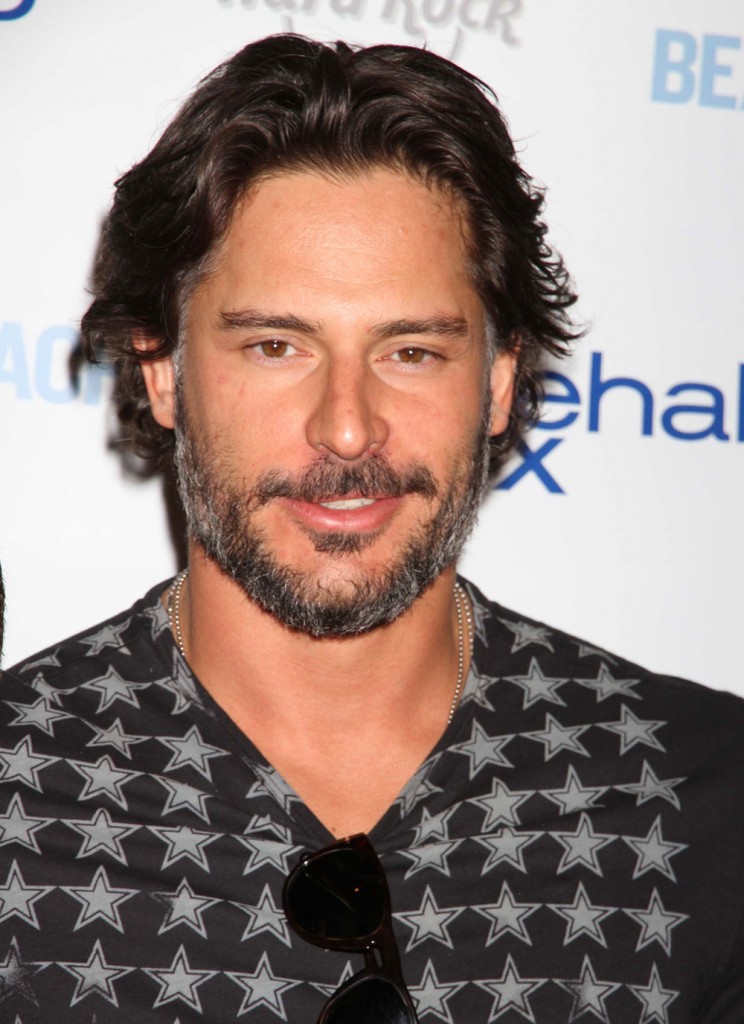 Photo credit: Jlnphotography/WENN.com