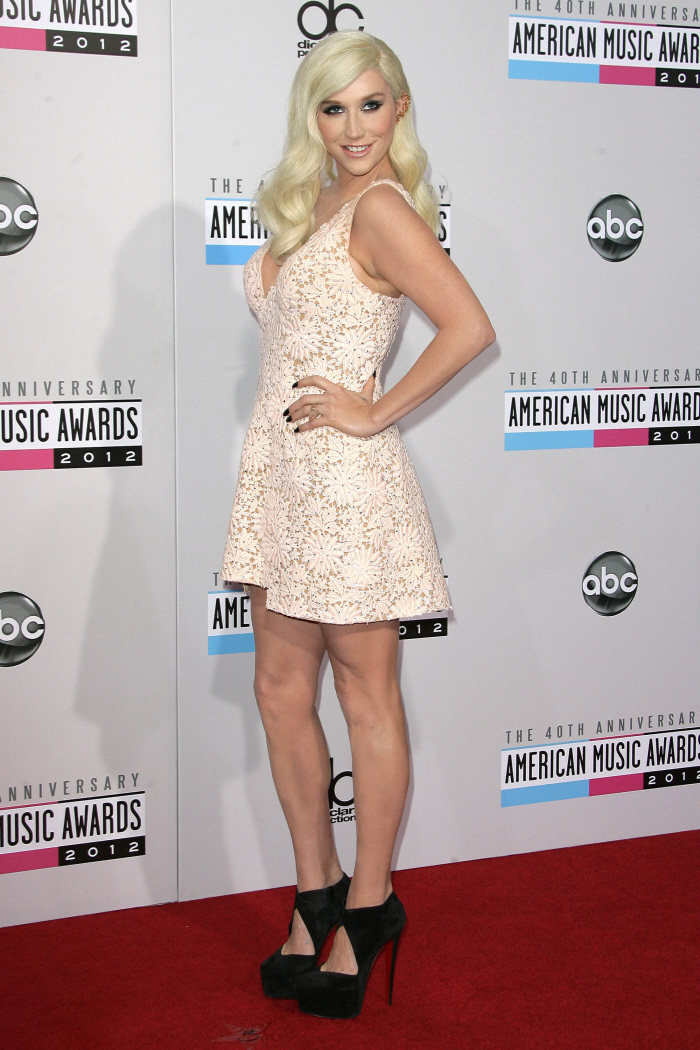 Another week, another music awards ceremony that really doesn't mean anything. I was thinking about that last night as I was waiting for The Good Wife to come on, flipping between Ken Burns' The Dust Bowl (excellent) and the American Music Awards (boring). How can someone like me, a person who is obsessed with movie awards and movie awards shows, find music awards shows so damn boring? They're just tedious because I don't believe the actual awards are reflective of how good the music is, or how good the artists are, nor are they a reflection of how well any given artist is actually selling. I guess you could make a similar argument for movie awards, but I guess I'm always going to find a Best Actor winner compelling and I'm never going to interested in seeing an acceptance speech from Justin Bieber or Taylor Swift.
So, let's get to the fashion of the AMAs. Everybody is talking about Kesha (Ke$ha) in this… unknown dress. It looks like D&G to me, but I could totally be wrong. Everyone is like, "OMG, she looks so clean!" But Kesha has been looking a lot cleaner lately. I'm not saying she's trying to go full-on glam, but she is trying to revamp her image, and she has been trying for months. She looks good! But I always liked her.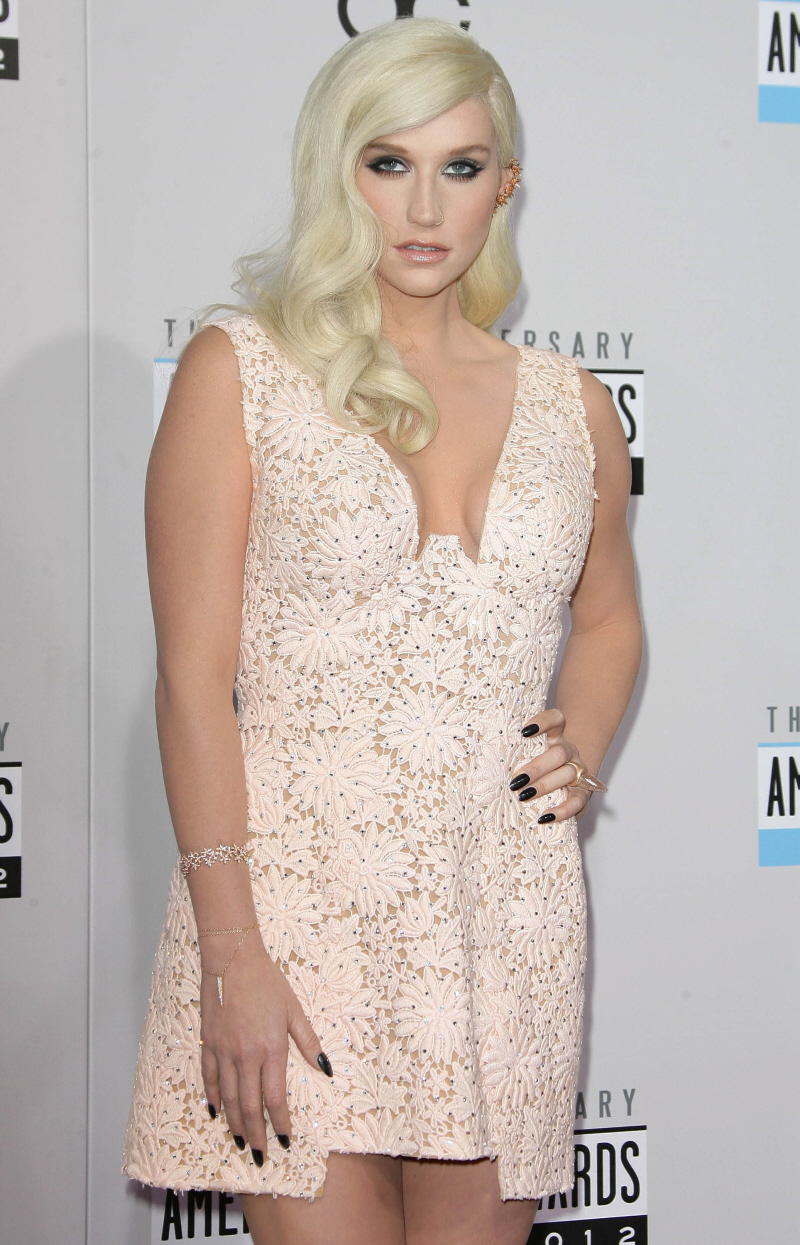 Nicki Minaj in the same chartreuse Monique Lhuillier that everyone has been wearing. If it looks familiar, it's because Julie Bowen wore the same dress to the Emmys this year. That being said, it kind of suits Nicki.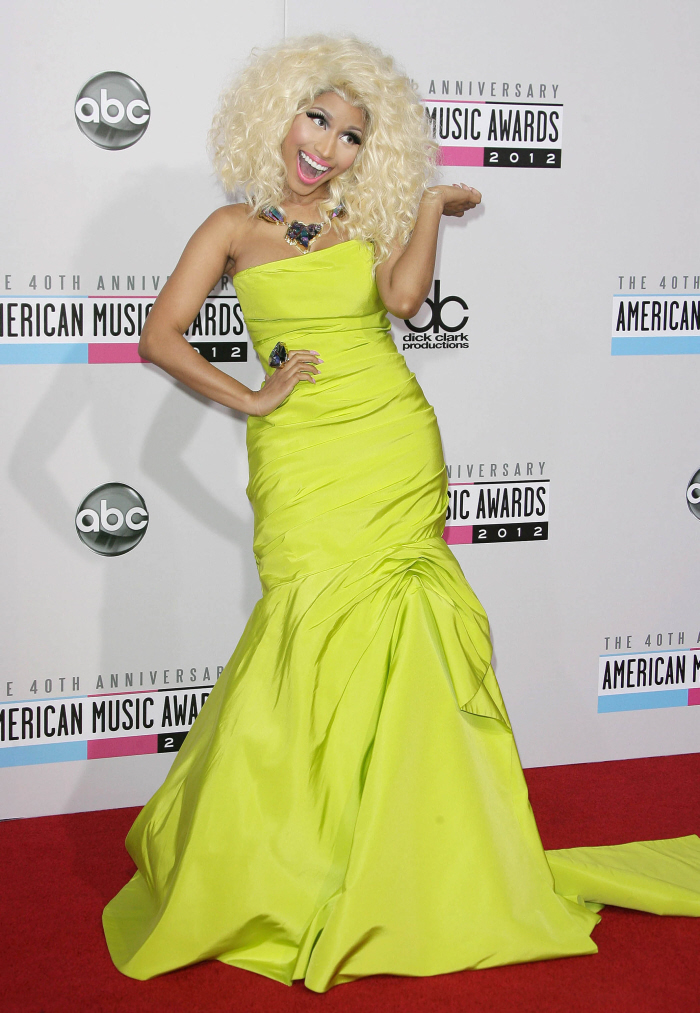 Pink and Carey Hart look so nice. Isn't it weird that Pink is like "Establishment rock n' roll" at this point? She's like the old lady at the AMAs. Yes, I hate myself for writing that. Anyway, I'm not crazy about her dress, but whatever.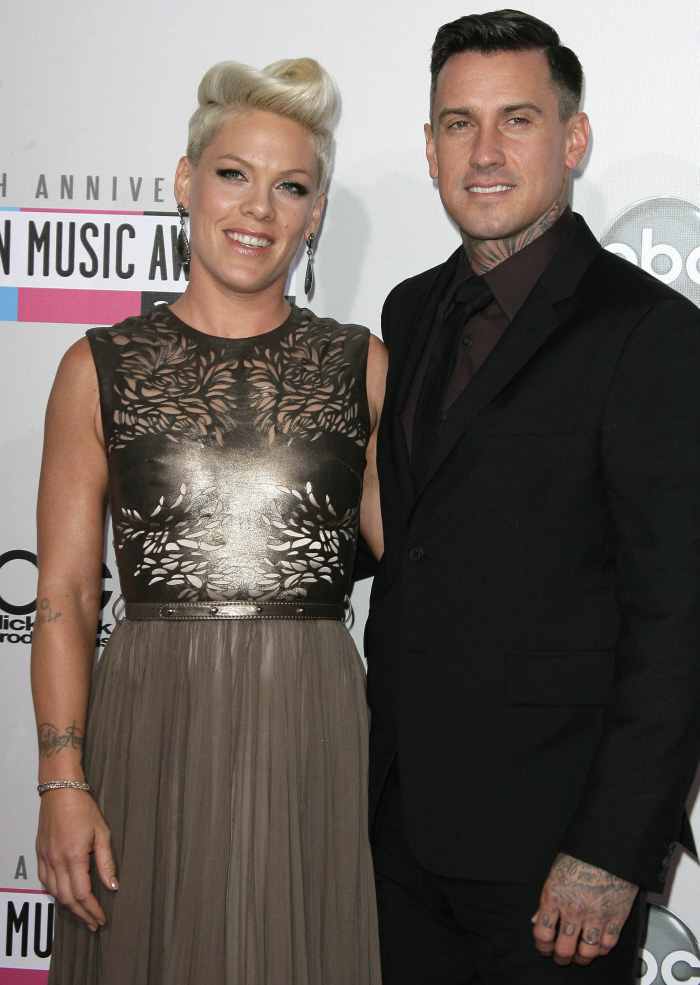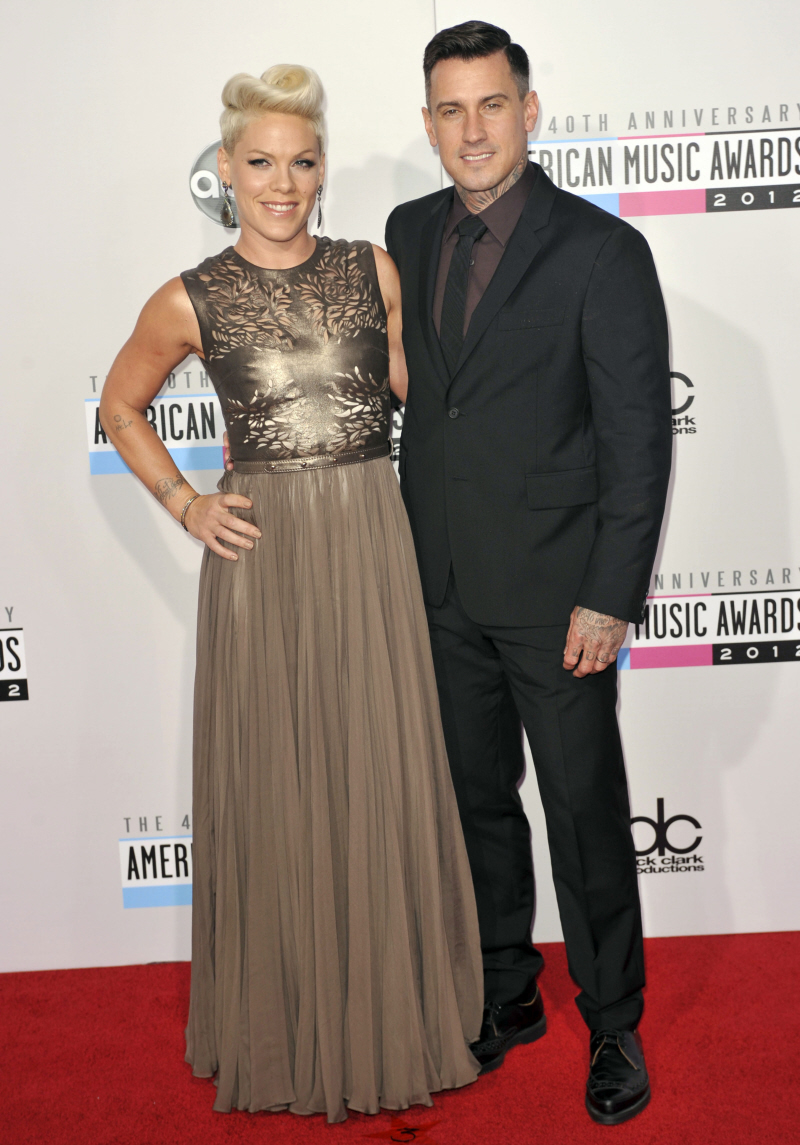 And here's Carrie Underwood, who simply doesn't know what she's doing unless she spends half of any given awards show in a dressing room changing into multiple ensembles. For the AMA red carpet, she wore an Abed Mahfouz Fall 2012 gown (the long purple-ish gown). For her AMA win and press pool, she wore this short blue HOT MESS.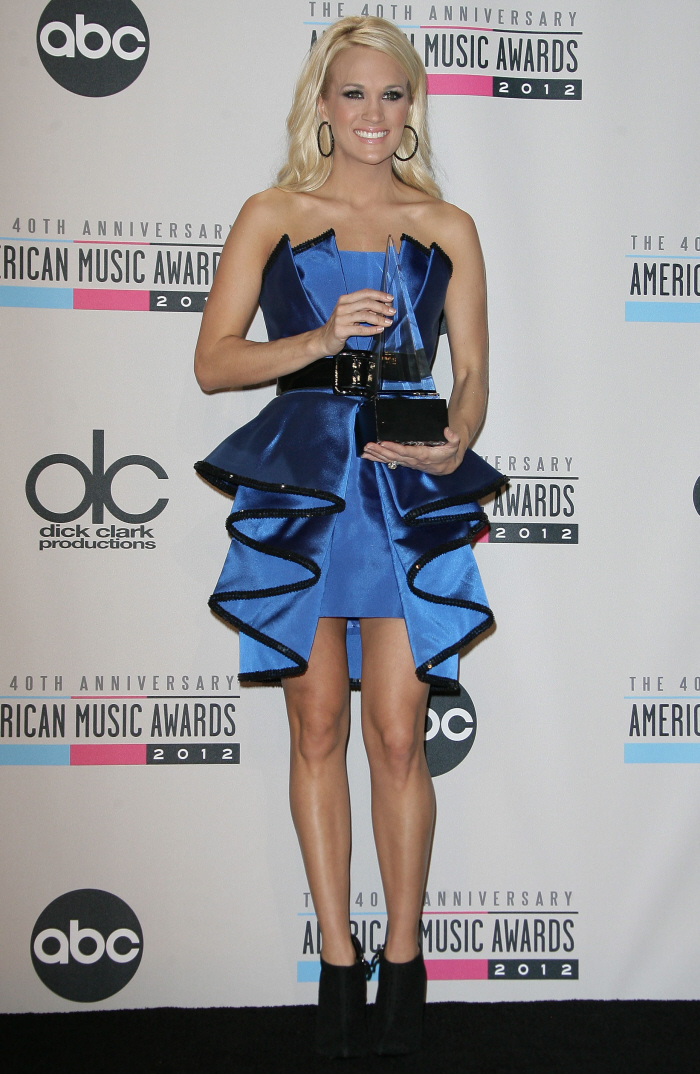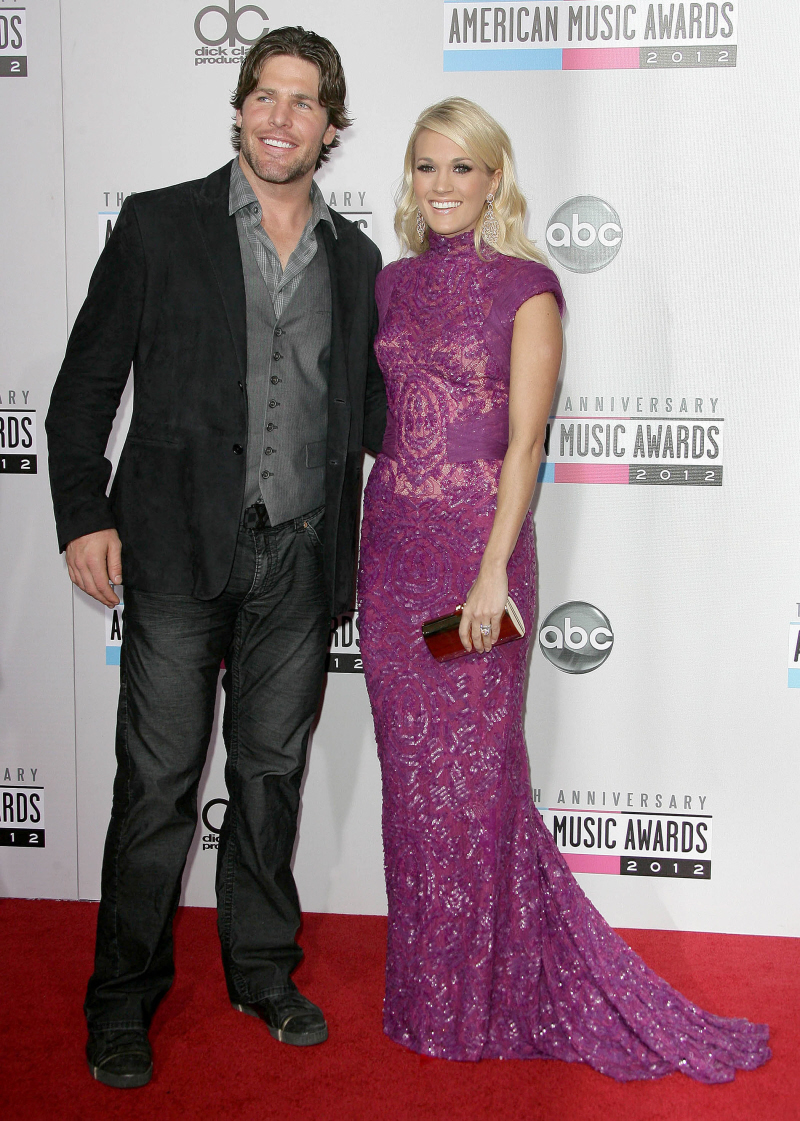 Photos courtesy of WENN.