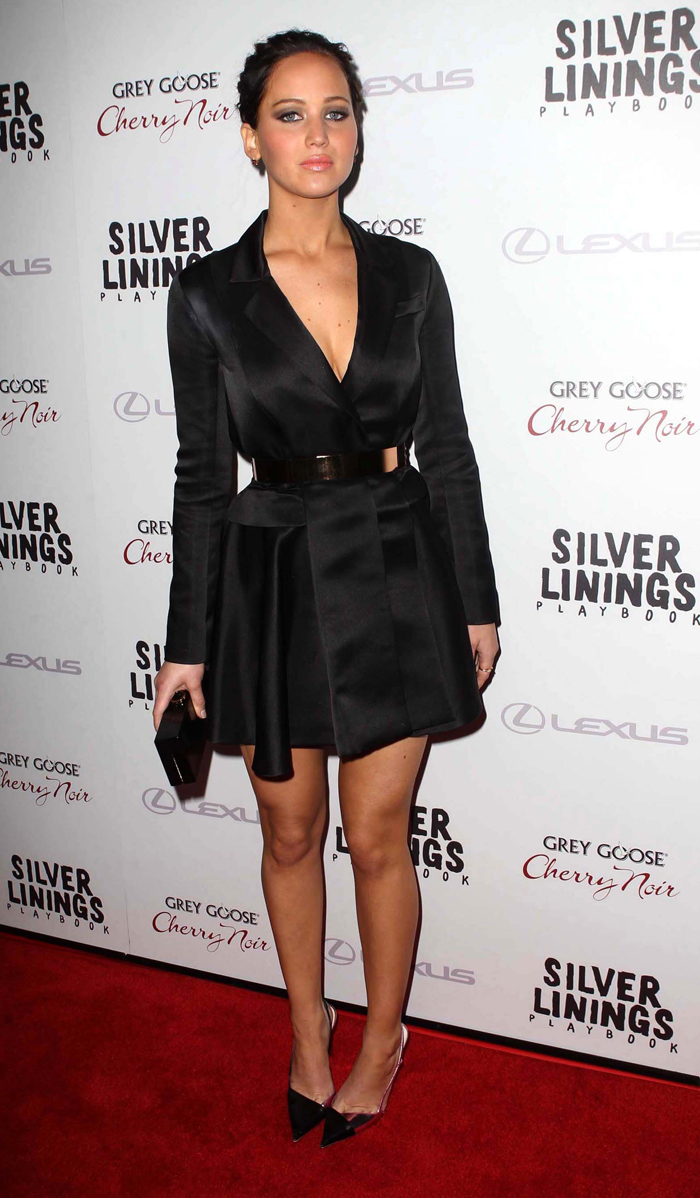 Jennifer Lawrence looked really polished on the red carpet of last night's Los Angeles screening of Silver Linings Playbook, and look, you guys, no Marchesa! I've made no secret of the fact that I've been dreading producer Harvey Weinstein's heavy-handed ways and was almost virtually certain that this premiere would feature poor JLaw in some sky-blue, ice-capadey nightmare resembling that colored toilet paper that was so popular in the 1970s before it was banned for health reasons due to sheer common sense.
However, Jennifer looks great here. She's made the most of her status as the latest face of Dior by going with this sexy, little black coat dress. Jennifer accessorized with an embroidered belt, moderate cleavage, and muscular long legs. Her makeup is quite dramatic (love those smoky eyes) and appropriate for the overall look, and while I'm not a huge fan of the "unfinished" aspect of her pulled-back hair (it's a bit too bumpy), I'll take this over awful winged bangs or hair extensions any day of the year. Go JLaw!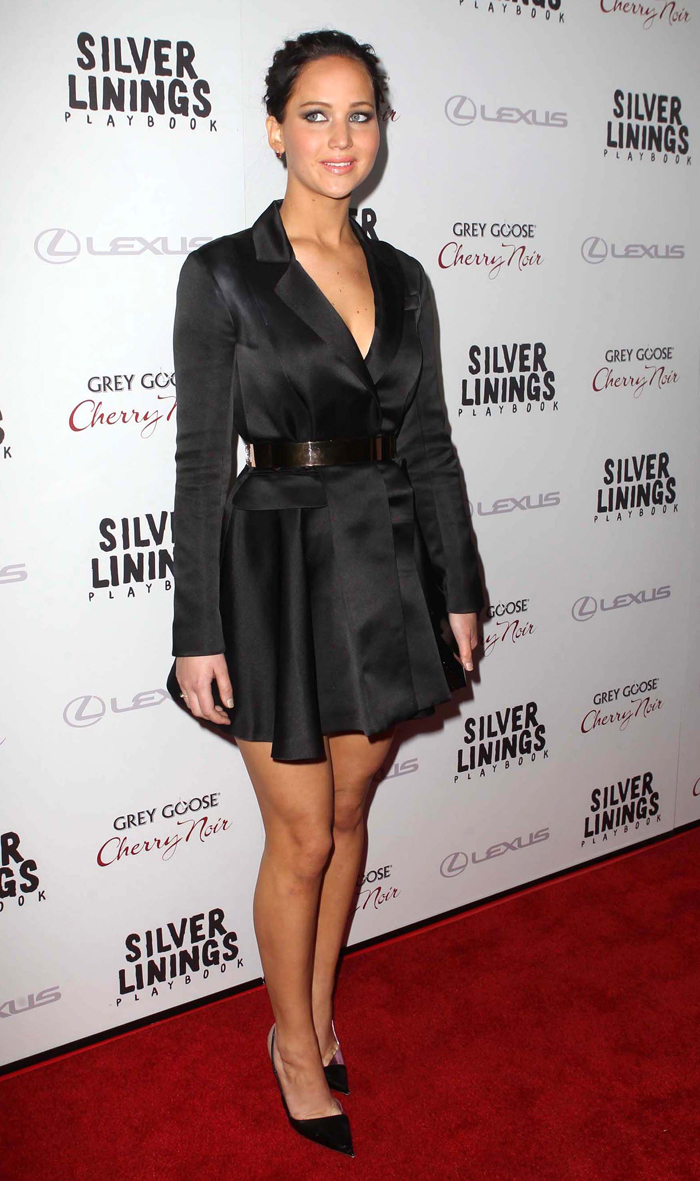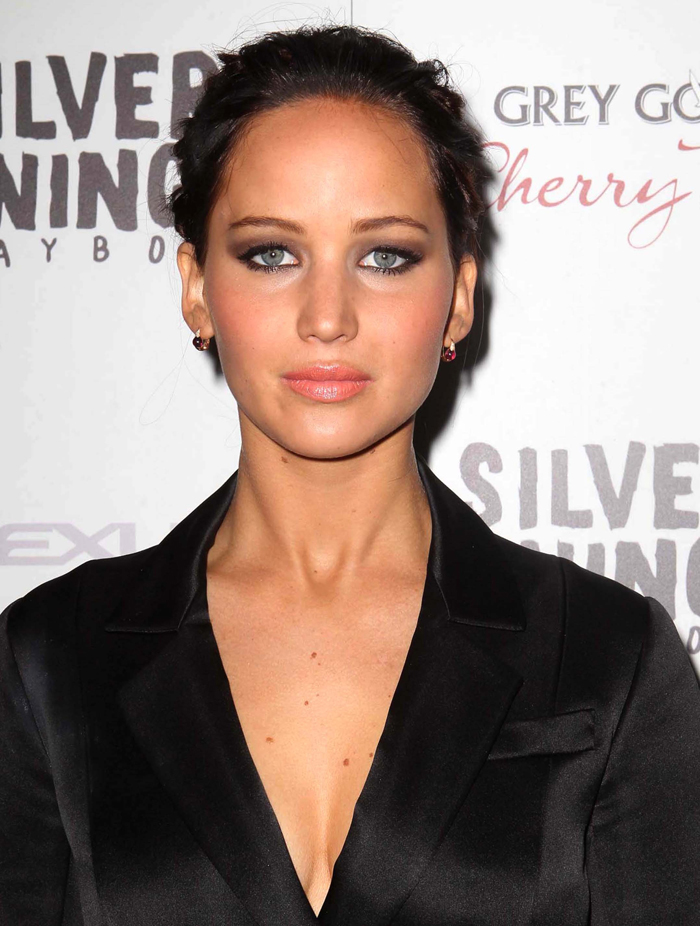 Bradley Cooper looked the same as he always does (maybe a little less serial killer-esque) in this silver suit. I've just realized that his hair is really bothersome to me. He looks so twitchy too. Why is he a thing in Hollywood?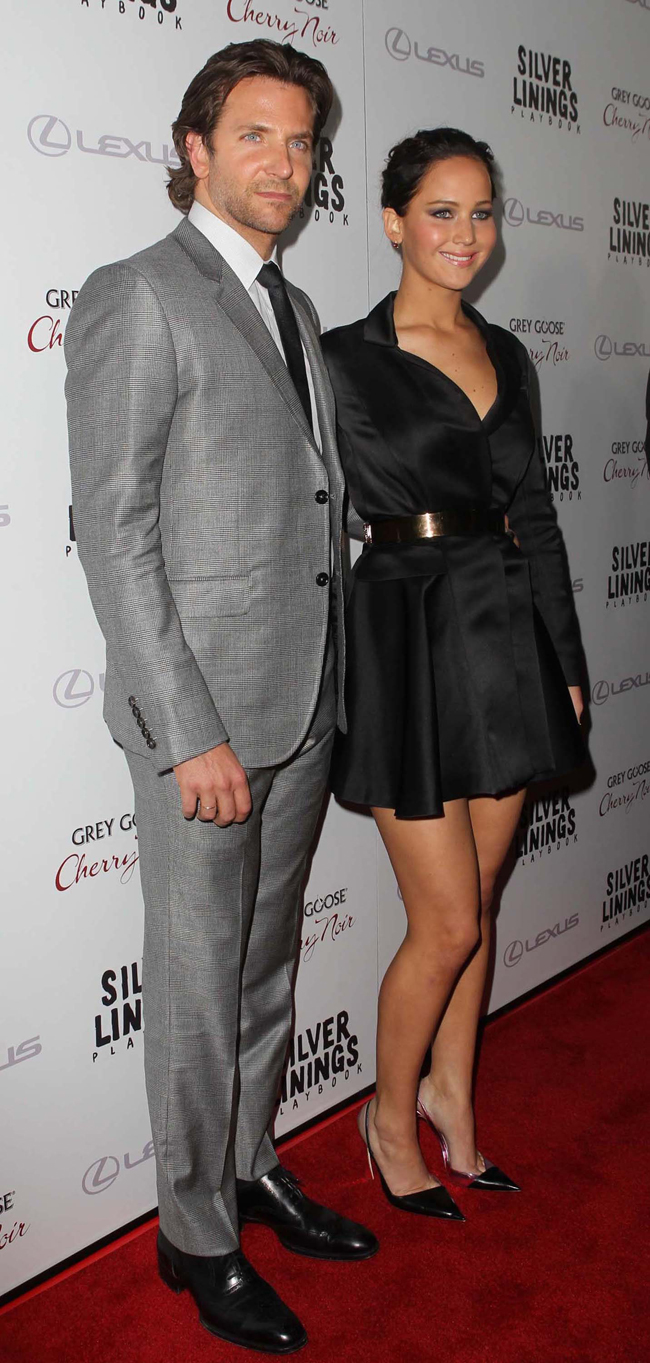 Hey look, it's Chris Tucker. Remember him? I have to admit I kind of missed this guy, so I'm glad he's in this movie too.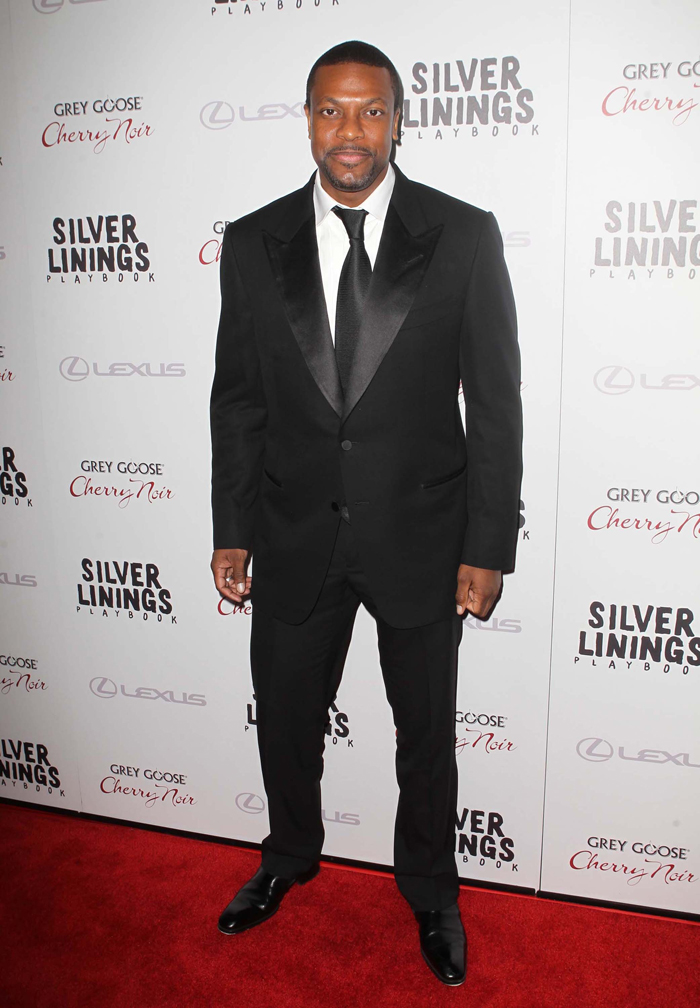 Dermot Mulroney was there too, but I'm not sure why! This guy is so adorable and sexy, and he's been in my state filming August: Osage County (with George Clooney). I keep secretly hoping that, for no reason at all, Dermot will show up at my gym and start sweating profusedly. Hey, a girl can dream.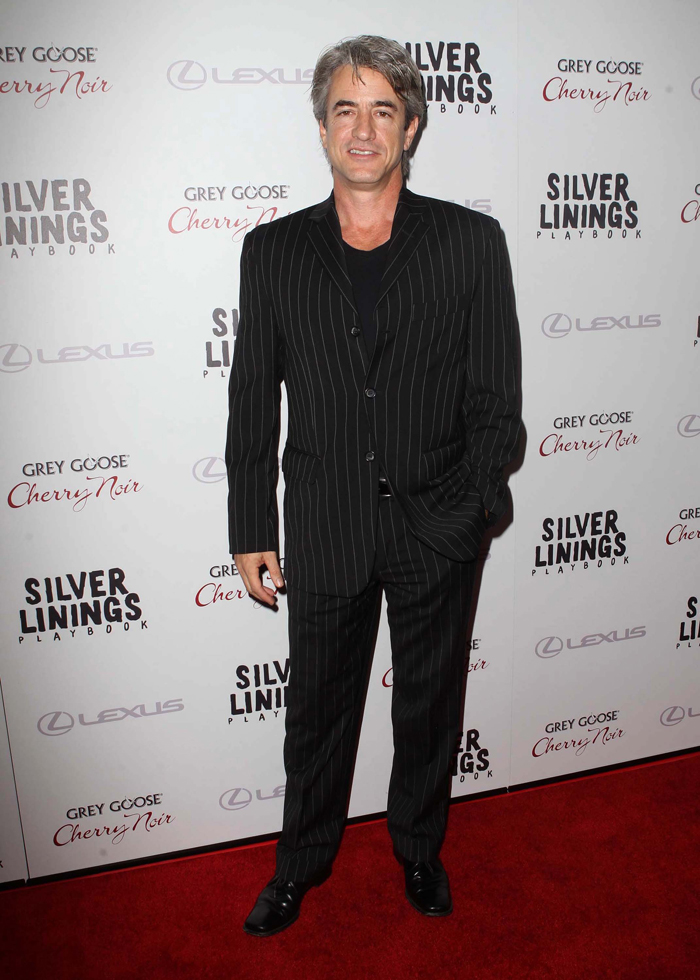 Photos courtesy of WENN