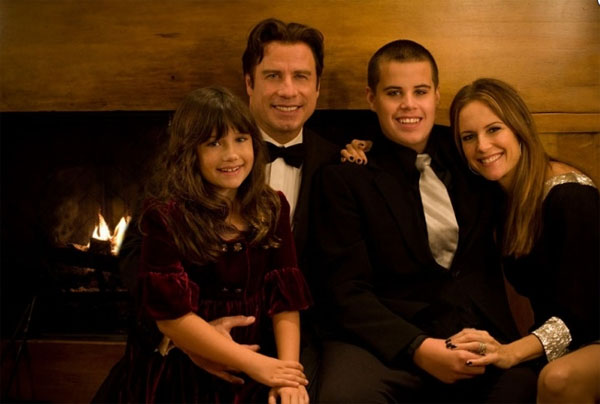 Kelly Preston and John Travolta lost their son Jett, then 16, in January, 2009 when he suffered a seizure and hit his head on the bathtub in the family's home in the Bahamas. Prior to Jett's death, neither Kelly nor John acknowledged publicly that Jett had autism. The family of course are members of the Scientology cult, which tends to blame people for their own medical conditions along with denying that certain disorders, including autism, exist. So it's noteworthy that they're stating publicly that Jett had autism, where they wouldn't acknowledge that during his life.
While her son was alive, Kelly insisted that Jett had Kawasaki syndrome, which she blamed back then on carpet chemicals Jett was exposed to as a baby. In his 2009 testimony in an extortion case in the Bahamas following Jett's death, John Travolta stated on the record that Jett had autism and suffered seizures. It was the first time that he had done so. In a new interview on The Doctors, Kelly confirms that Jett had autism and she blamed in on "contributing factors" including chemical exposure, a "hard labor" and the antibiotics that Kelly took while breastfeeding. People Magazine has the details:
Jett Travolta – who died in 2009 after suffering a seizure and hitting his head in a bathtub at the family's vacation home at the Old Bahama Bay Hotel on Grand Bahama Island – suffered from autism, which Preston attributes to a series of contributing factors.

"[Jett] was autistic. He had seizures and when he was very young, he had Kawasaki Syndrome," she says on the Nov. 21 episode of The Doctors (check local listings).

"I strongly believe as a mother, as does my husband, that there are certain contributing factors that lead to autism and some of it is very much the chemicals in our environment and in our food," she adds.

Preston, 50, says she holds a number of things responsible for Jett's autism, specifically Kawasaki Syndrome – which usually affects children from ages 2 to 5 and can cause inflammation of the arteries – her "fast and hard" labor and the use of antibiotics while breastfeeding, which gave Jett thrush, an infection of Candida yeast which some studies have linked to the symptoms of autism.

The episode also includes a behind-the-scenes look at Alternative Laboratories to show viewers how organic products are made. Preston hopes to empower parents with information about living an organic lifestyle and being surrounded by less chemicals.

Since Jett's passing, Preston and husband John Travolta – who are also parents to Ella, 12 – have welcomed another child, Benjamin, who is now 2-years-old.
It is course controversial as to whether environmental factors can cause autism, whether it's genetic, or whether it's a combination of genetics plus environment. I don't feel qualified or knowledgeable enough to get into that. What I do want to talk about is how Kelly sounds like she's blaming herself for her son's condition, which ultimately led to his death. She's saying it's her fault in a way, because she somehow had a hard labor or because she took antibiotics while breast feeding. I've never heard of those things being connected to childhood autism and many doctors say it's safe to take antibiotics while breastfeeding. It makes me sad to hear her continue to blame herself. Many people did point fingers at the Travoltas for perhaps not treating their son's condition to prevent seizures. The Travoltas claimed that they did medicate Jett for his condition but that anti-convulsant medication stopped working for him. Whatever happened, this poor family lost their child and it's still very much weighing on them.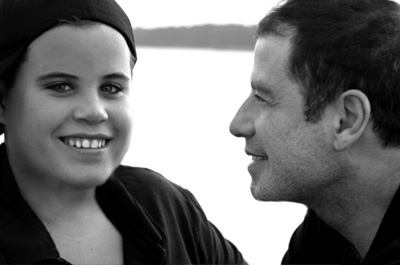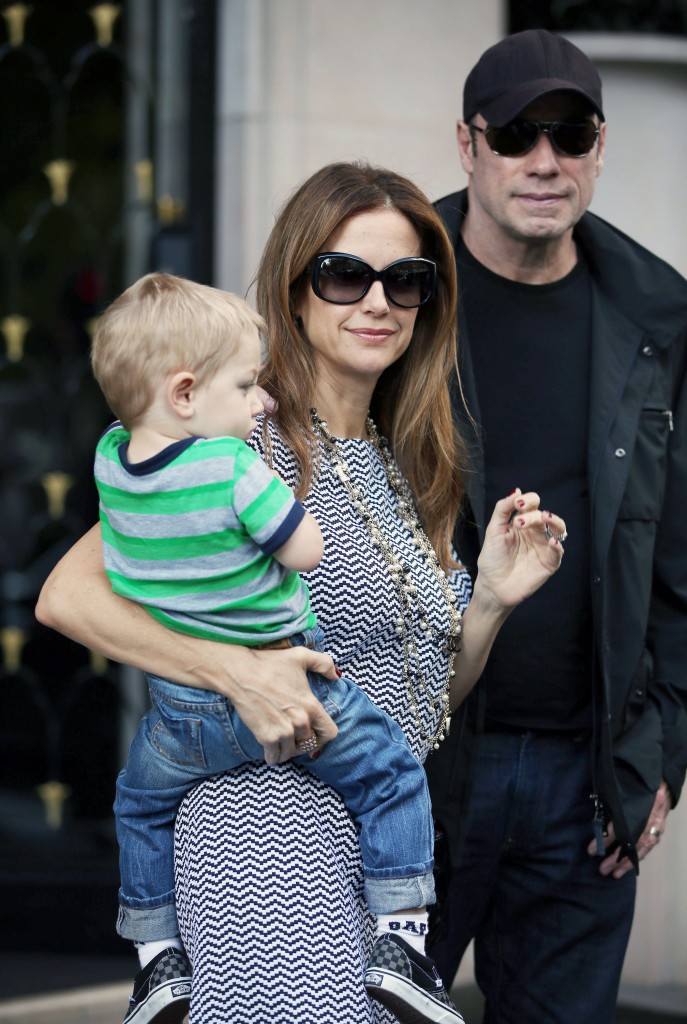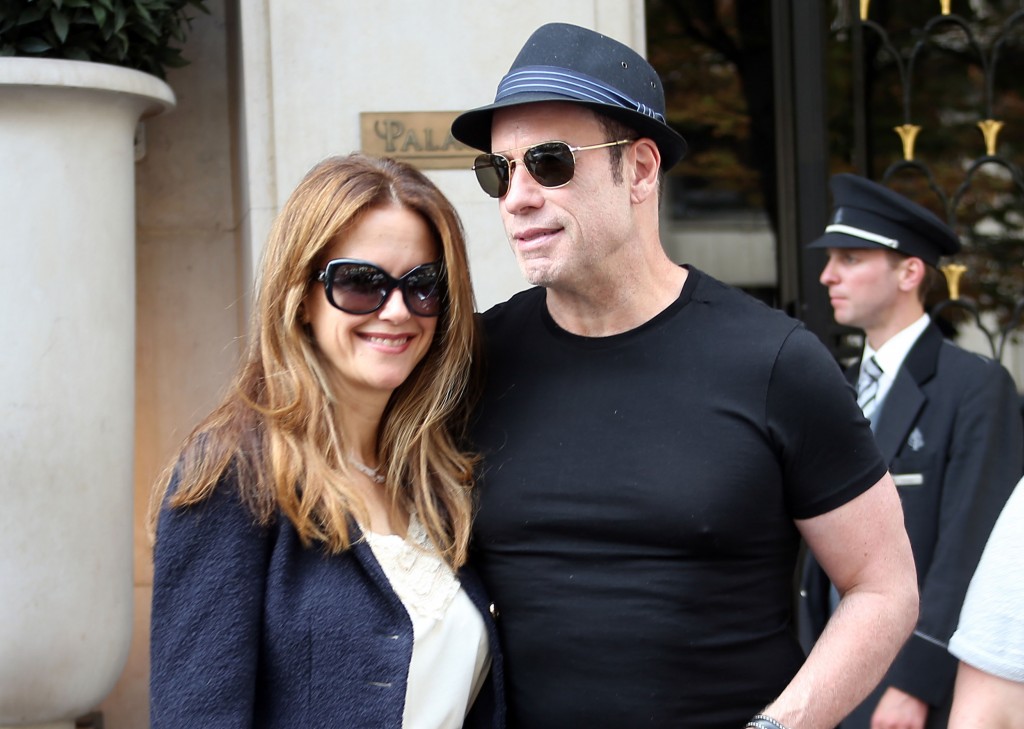 John and Kelly are shown out with their son Benjamin in Paris on 9-12-12. Credit: FameFlynet They're shown with Jett in family photos.