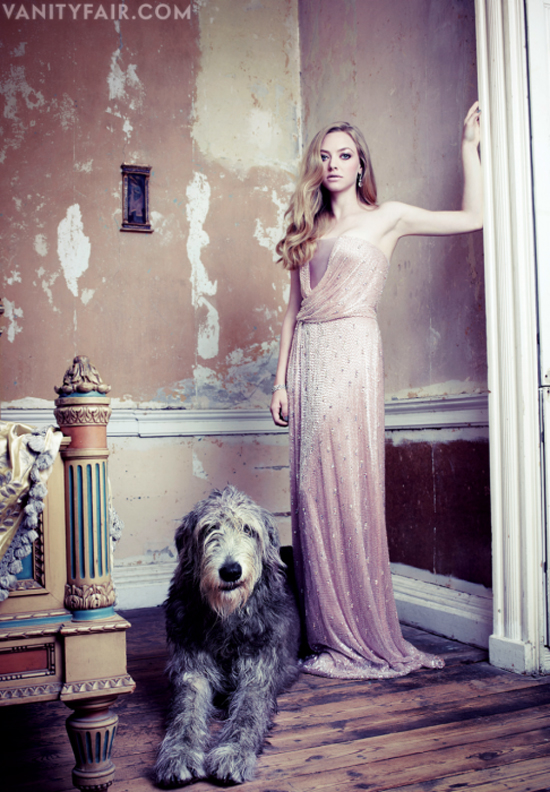 Amanda Seyfried appears in the December issue of Vanity Fair in a gorgeous photoshoot that VF has just made available online. She's currently promoting her roles in both Les Miserables and Lovelace, which are two movies that probably couldn't be more different. Oddly enough, VF describes Amanda as "very pale and very interesting" (which seems like a strange way to describe an actress, right?) The shoot shows her draped in various couture outfits including some selections from Valentino, Dior, and Elie Saab. Mostly, this post is about eye candy because Amanda is so seriously beautiful, but she arrives with very little gossip fodder, so this is merely a chance to ooh and ahh over pretty clothes. Also, this dog is pretty damn cute.
There's also a brief interview to go along with the shoot, and it's not terribly interesting stuff, but Amanda does say a few mildly amusing things about Hugh Jackman and going down on a popsicle. Don't worry — those two topics do not belong together at all. Here are some excerpts: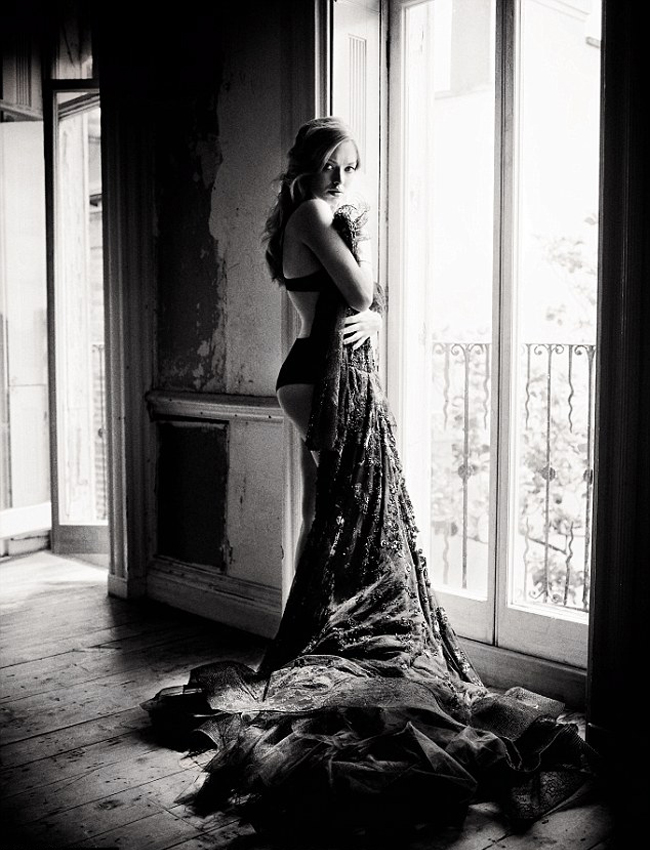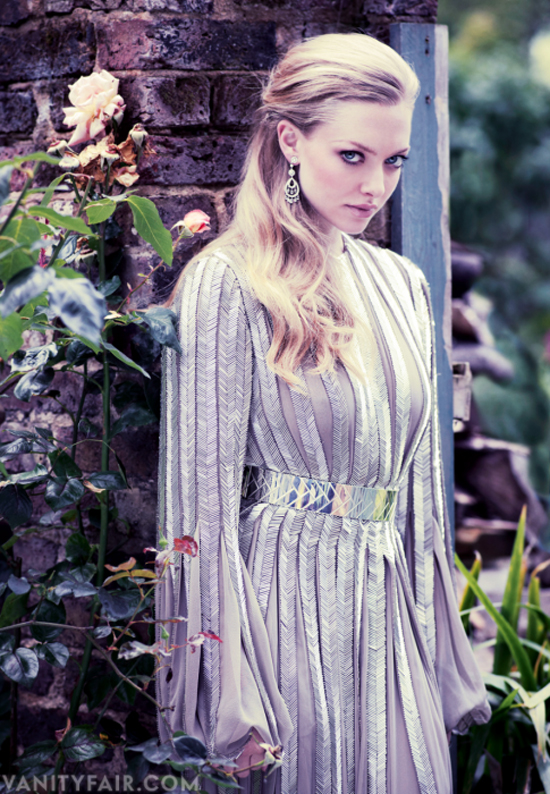 On shooting Mean Girls: "Back then I thought every movie that was made found an audience and things were all stars and butterflies," she sighs, "before I developed a relationship with this world."

On working with Hugh Jackman in Les Mis: "There is nothing bad to say about Hugh. He isn't human. I bet you anything he's got some kind of superhuman capabilities, beyond just being just the kindest, gentlest soul I've come across." Plus, she says, he has a wildly inappropriate sense of humour, which she shares. Together they invented alternative story lines that transformed their characters' tender relationship into something altogether less innocent, like the old Renault "Papa!" and "Nicole!" ads gone wild. "We sexualized everything as much as we could. It was really funny, the moments we could find . . . It's like every movie has another version, another satirical version of itself."

On the challenges of Lovelace: "We were doing a scene where I was supposed to be going down on Peter Sarsgaard. We used a popsicle, and I had my arms covering the popsicle. It was footage that he was going to show the Deep Throat guy, to get her into the movie, to get her cast. I was laughing hysterically throughout. I couldn't stop laughing."
[From Vanity Fair]
I wonder exactly what Lovelace will do for Amanda's career. This isn't the same movie that once starred Lindsay Lohan (that was Inferno and went on to cast Malin Akerman), so it's probably not quite as trashy as any pic that involved itself with a Lohan. Still, playing a pr0n star seems like an unconventional choice for Amanda Seyfried, who does best in romantic comedies, musicals, and weepy Nicholas Sparks films. Oh well, here's some more clothing pr0n!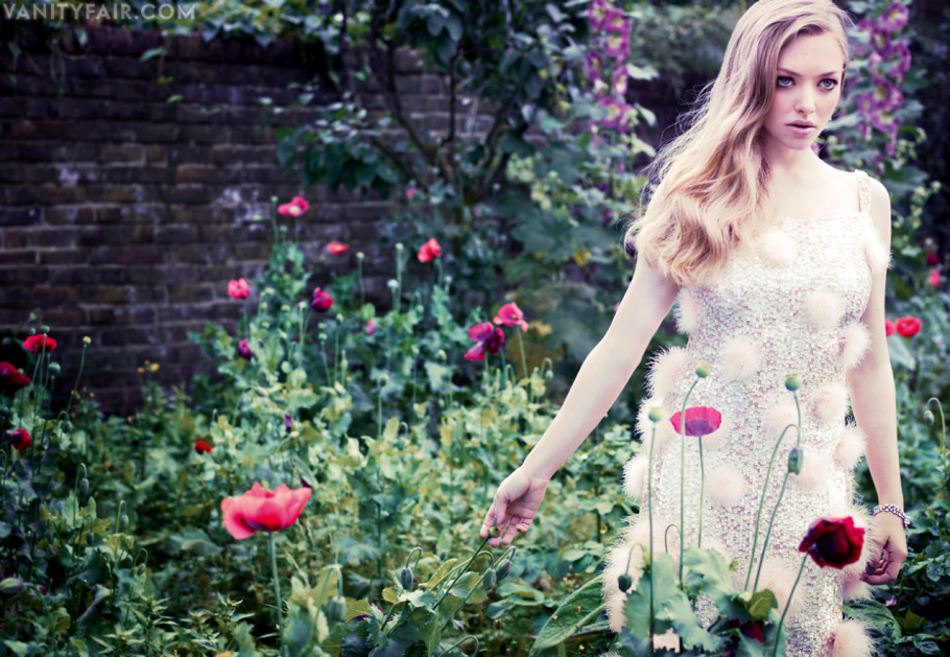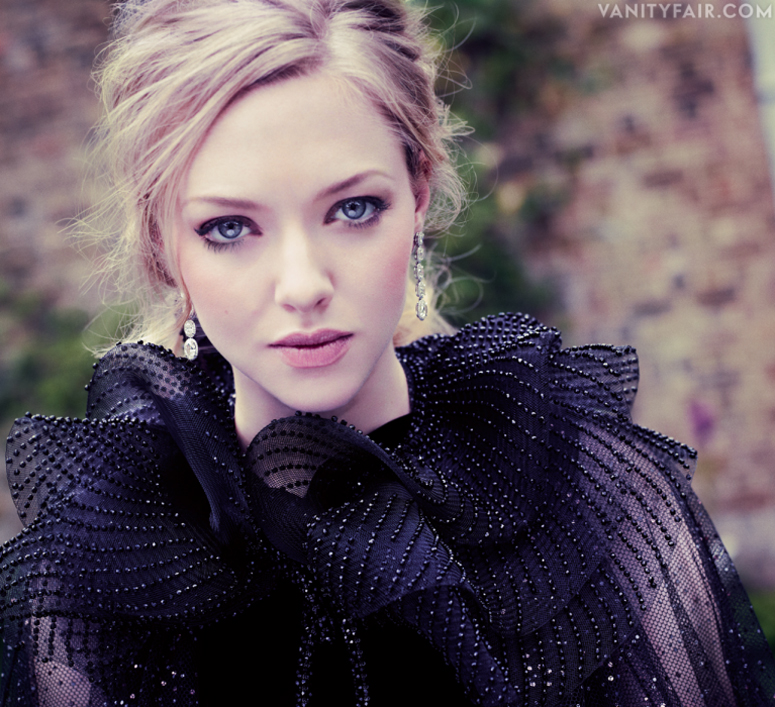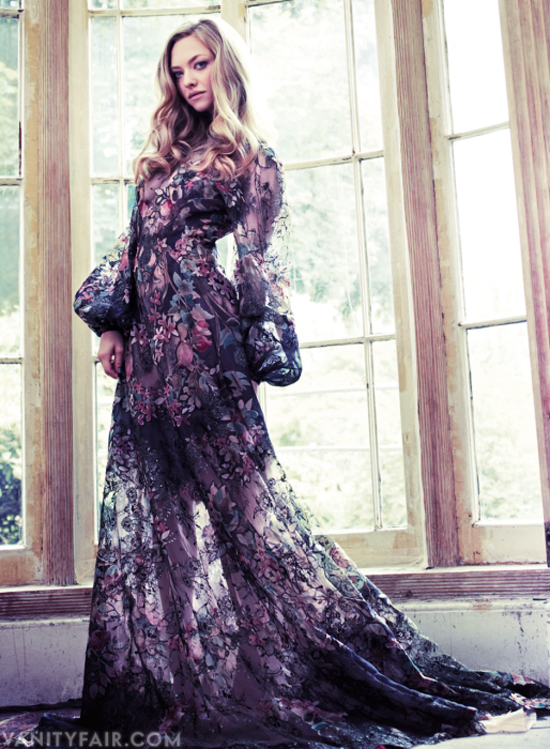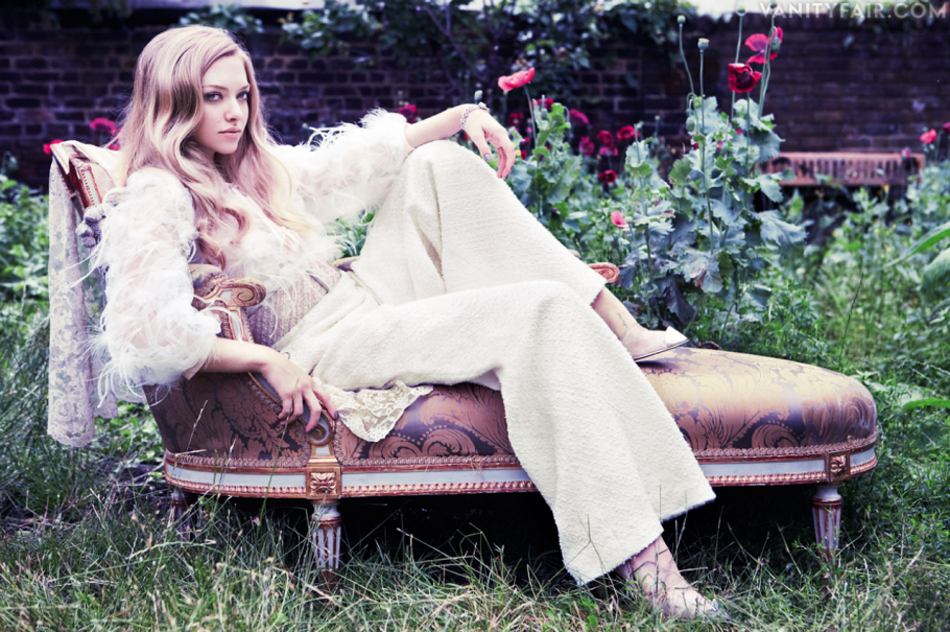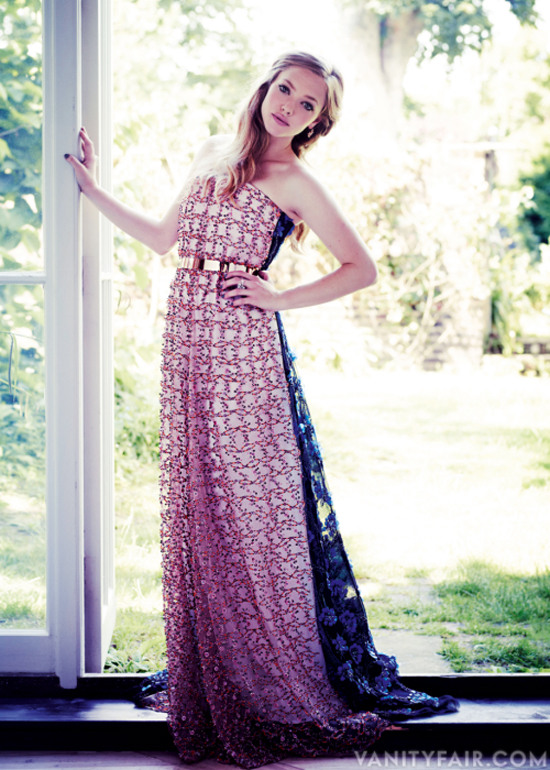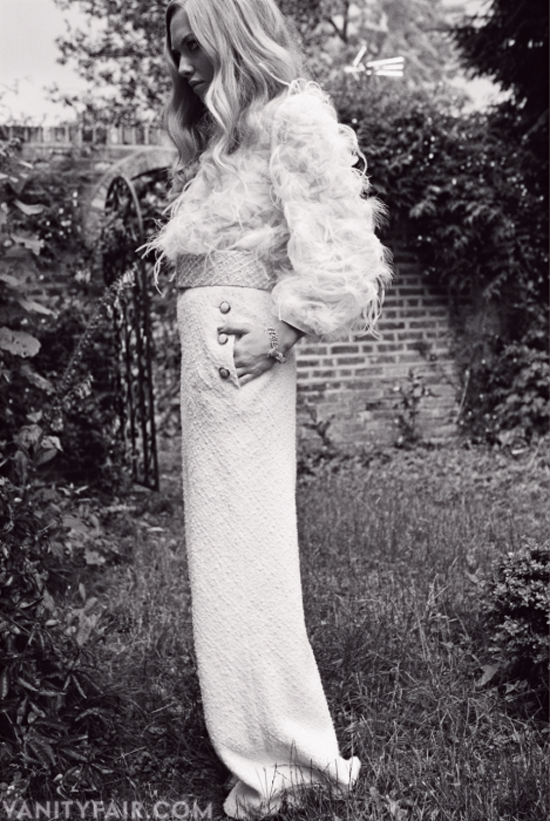 Photos courtesy of Vanity Fair