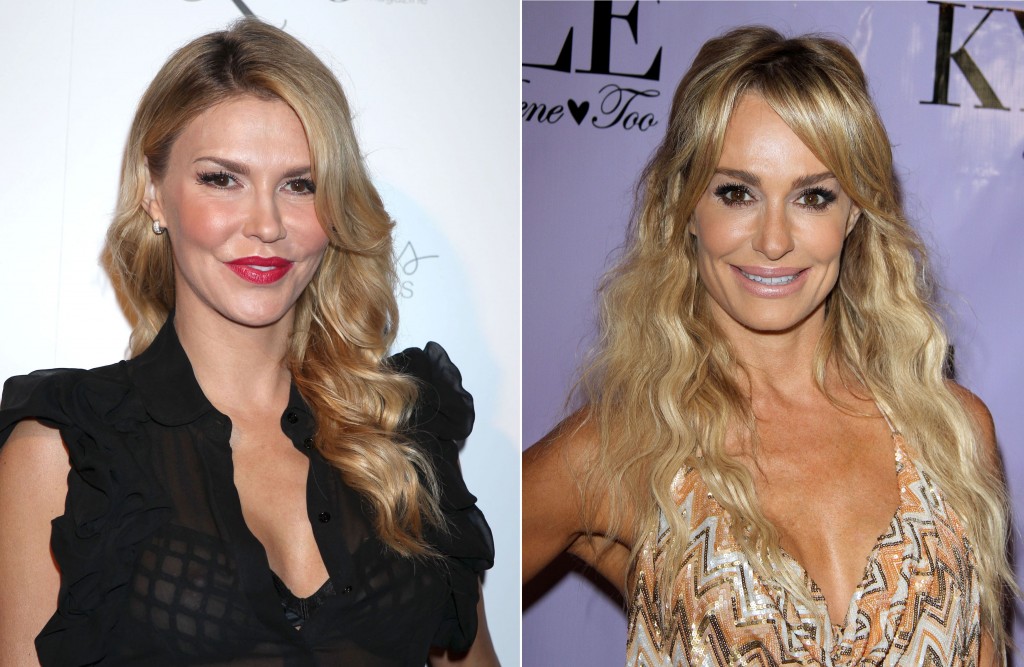 I think those of us who pay attention to these things can all agree that Taylor Armstrong of Real Housewives of Beverly Hills is a mess. She's had a well documented drinking problem for some time, she's still recovering from her husband's suicide a little over a year ago, and she's dated several men in the interim. I wish her well, but she doesn't seem together or stable by any means and I'm sure the drama from the show isn't helping.
Taylor gushed about her latest boyfriend while on a phone interview from their vacation in Mexico last month. She sounded wasted, of course, and she really went on about how this guy was the one for her. Well it turns out that Taylor's new boyfriend is a married lawyer and is currently in the process of divorcing his wife. It's possible Taylor hooked up with him while he was separated, although reports claim that she's known him since August, 2011 when he helped her with a lawsuit against her late husband. Also, the guy denied dating Taylor back in March, so you figure it out.
Well Brandi Glanville has a beef with Taylor and an opinion on this relationship. She has personal experience with how a cheating spouse can ruin a marriage and family, and in a new interview with US Weekly, she took Taylor to task for going there. Here's more:
Never one to mince her words, Glanville is slamming Armstrong for dating a married man, telling Us Weekly, "I think she's hurting people and I don't have respect for that," and RadarOnline.com has video of her interview.

"I just don't agree with a lot of things she does," Glanville says. "Her fundamentals are off. I feel sorry for her and her situation with her daughter [and her husband's suicide] I just don't think she's making great choices. I think she's hurting people and I don't have respect for that, so I don't know that I will ever be OK with Taylor."

RadarOnline.com was first to report that Taylor was hooking up with her married attorney, who has subsequently separated from his wife. Both Armstrong and Bluher vehemently denied they were romantically involved but Taylor has since come clean about the affair, gushing that the father-of-three is the "love of my life."

Dating a married man is a touchy subject with Glanville, who famously divorced from her husband, Eddie Cibrian, after he had an affair with his co-star, LeAnn Rimes. And although she says she is happy to see taylor happy again, she doesn't think she "is being respectful of the situation that her boyfriend is coming from. I think a lot of people know he is getting a divorce, so he's married and has kids."
What I want to know is whether Taylor's new boyfriend was legally separated, and whether his wife knew he was dating other people. If he's separated and the divorce is underway that's quite different from stepping out on a devoted spouse. That doesn't seem to be what happened here and Brandi probably has more insider information than we do about it.
I'm also worried about Taylor, frankly. She suffered horrific physical abuse and a traumatizing loss. Is she even in counseling to process what happened and is she trying to change her own patterns of falling for abusive men? (Those of you watching the show can let me know if she's seen a therapist this season, I think I remember that Taylor and Russell did go to a couple's counselor before his death.) Otherwise Taylor is just doomed to repeated her bad choices, and given how quickly she fell for this latest one it doesn't bode well for her. Brandi should be more concerned about Taylor's well being, not the potential estranged wife of Taylor's boyfriend. Of course Brandi has a lot of raw personal emotions that she's still dealing with after what she went through, and she admits that.
These women may be privileged and well dressed, but they're more messed up than my friends for sure. That's their appeal, along with a high level of shamelessness.
Here's the video interview that Radar refers to. Brandi talks about Taylor at 1:20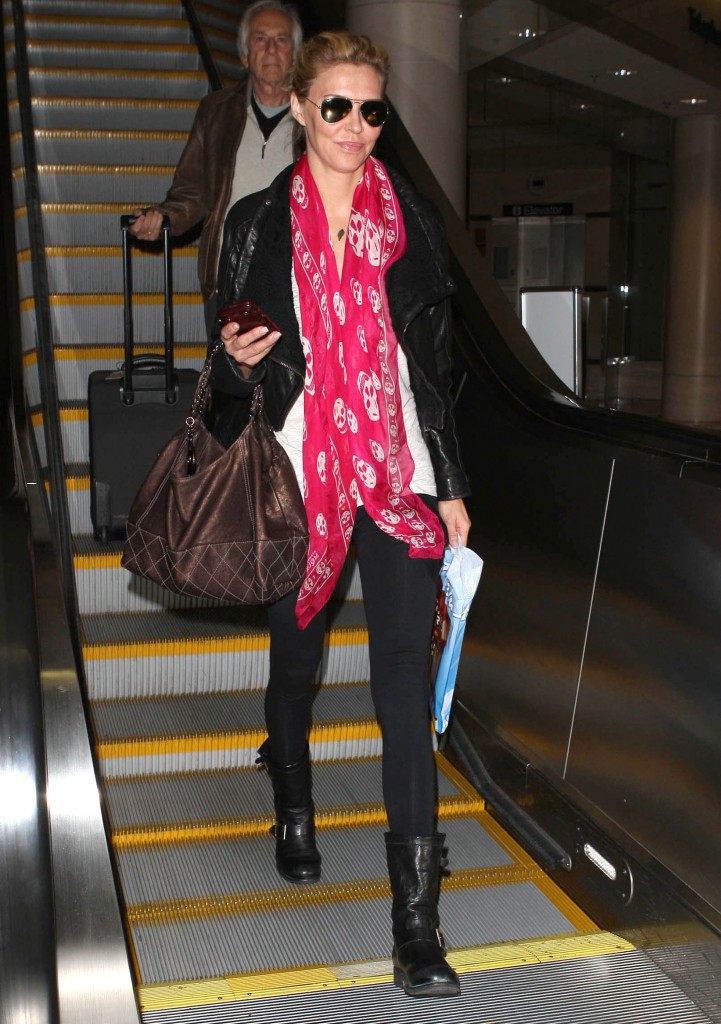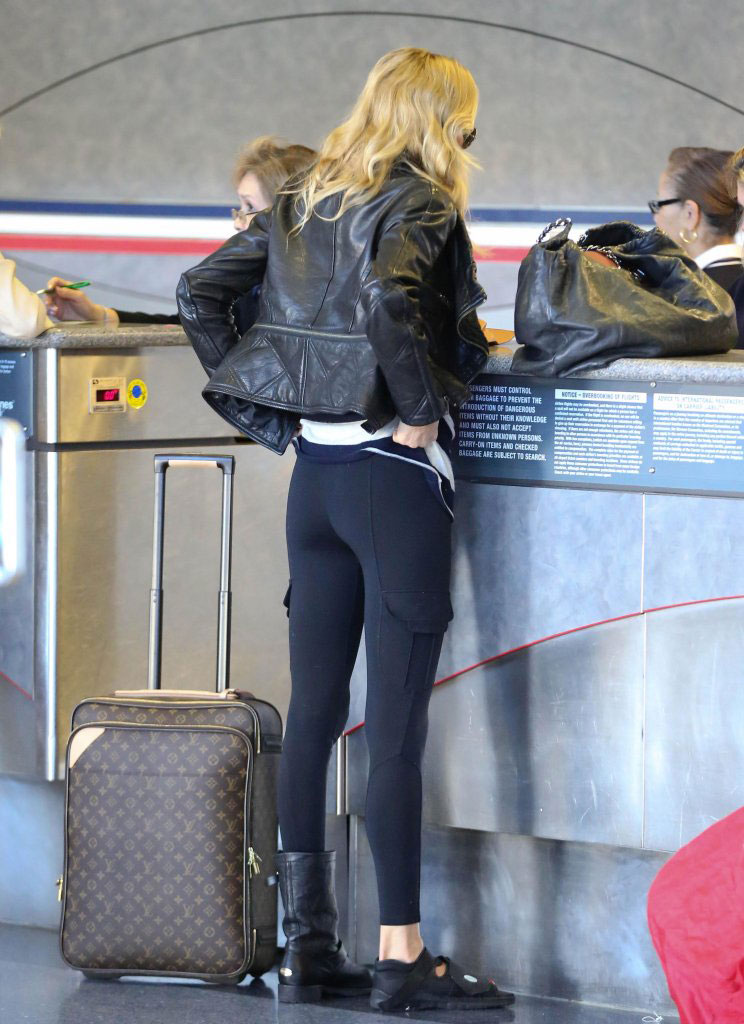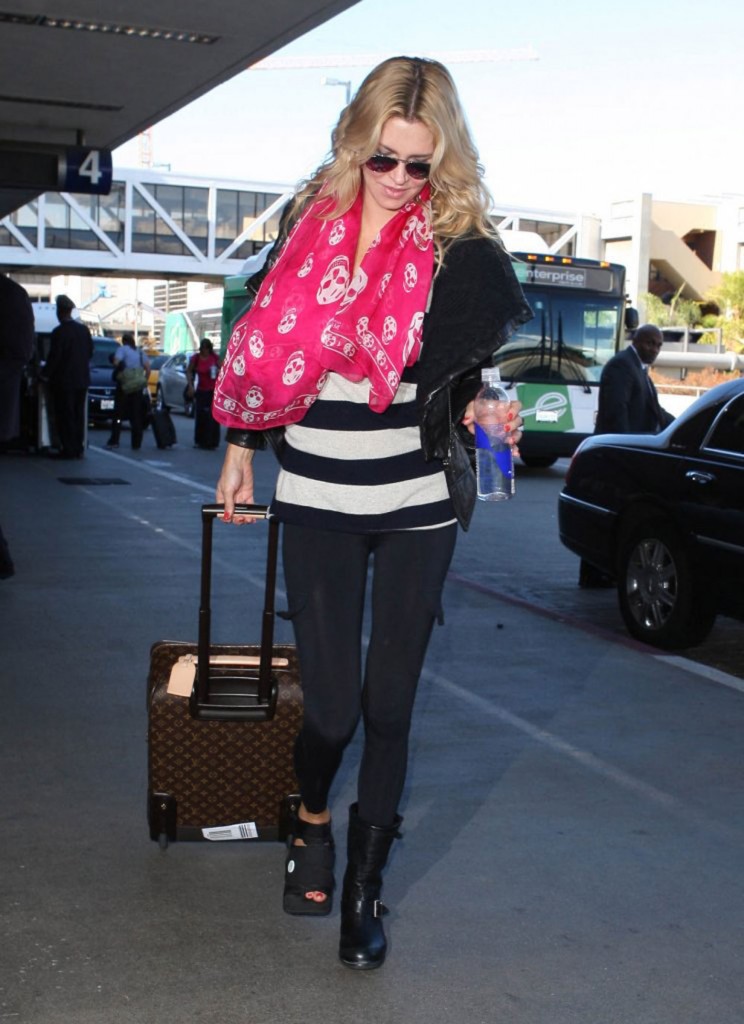 Brandi is shown at the airport on 11-11 and 11-18-12. Taylor is shown on 7-22-12. Credit: FameFlynet