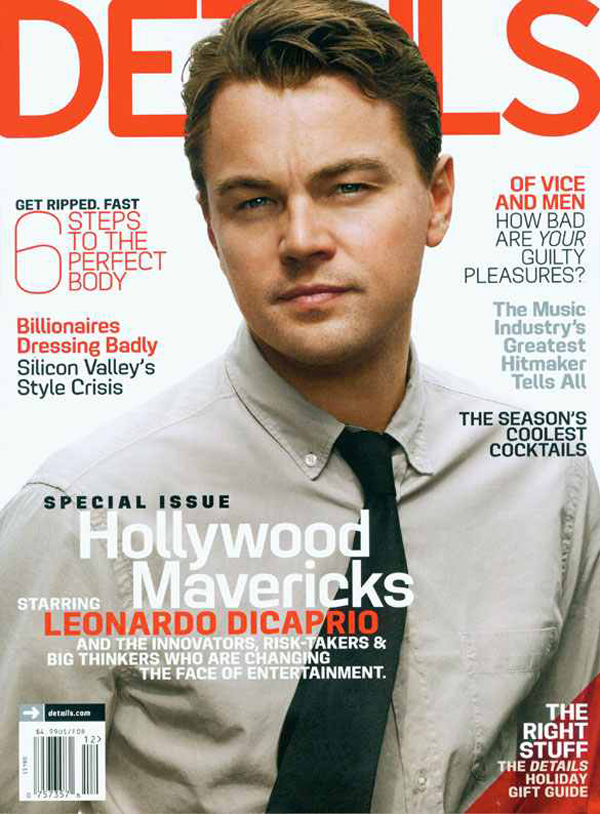 Leonard DiCaprio covers the December "Hollywood Mavericks" issue of Details magazine, and I'm pretty unimpressed with this cover. Surely, they could have come up with a better cover shot than Leo "intensely" staring towards the photographer, and the whole cover layout seems really cheap as well. Leo is wearing a Burberry Brit shirt but looks like one of the middle management guys from Office Space. Here's the other photo released from Details so far, and it isn't an improvement by any stretch.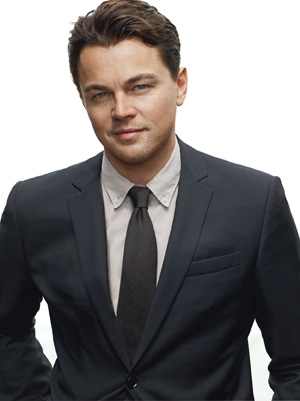 For better or worse, Leo remains one of the hottest actors (from a career standpoint) in Hollywood. His latest starring vehicles, The Great Gatsby and Django Unchained (which comes out on Christmas Day), are in the chute, and he's still filming Wolf of Wall Street, plus his IMDb profile shows 23 films in development. However, I have never understood the huge buzz surrounding this guy. Sure, he had a big "moment" following the floppy hair of Titanic, but Leo's ultimately grown into the form of a grumpy chihuahua. No disrespect to chihuahuas. I don't get why he's such a "maverick" when, really, he's a modelizer who just got lucky enough to fall into the "muse" category with Martin Scorsese. Like, Leo's enduring career could be attributed to Bobby DeNiro going all soft. Anyway, here are some uneventful excerpts from the Details interview:
He's very in demand: "This has been an exceptional situation. Filming three movies back to back to back, I don't think I've ever done that. In a weird way. I realize these movies are about three different periods in American history, but all have a central character trying to hold on to the privileged life they've been given, by any means necessary."

His Django Unchained character, Calvin Candie: "One of, if not the most, despicable, indulgent, radical characters I've ever read in my life. Writer-directors tend to be very precious about their material and their words, but Quentin's [Tarantino] whole process is getting input from the actors and adding levels to their characters. A lot of the talks we had specifically about phrenology really took him to a completely different level."

His career choices: "Of course it's all risky….I mean, that's the excitement of doing it, you know? I don't know why I choose certain films. I just gravitate toward them and I don't question that."

On producing: "My whole thing has been to develop material outside the studio system for myself, and this expanded to funding material I won't necessarily star in. I don't need to wear the producer hat while making movies, but I love to have that collaboration."
[From Details]
As much as it shames me to admit, I had to google "phrenology" to figure out what the hell Leo was talking about in reference to his character development process with QT. Apparently, it's a pseudo-science (that I've heard of before but forgotten the term for) where the bumps on one's head are believed to determine one's personality. It sounds very freaky but makes sense in terms of Leo's sadistic character. Yeah, I still don't know if I want to watch this movie. I love the hell out of Tarantino and will probably catch Django on DVD, but Leo is probably the only thing that will keep me from watching it in theaters. I don't have any hatred for the guy, but he's just so bland even while acting campy.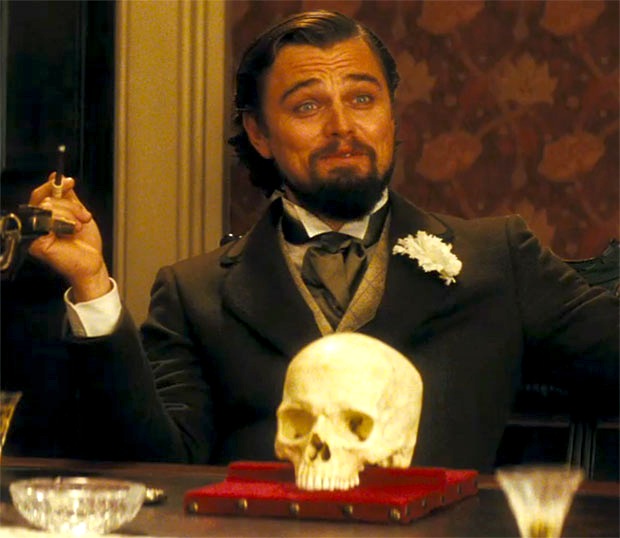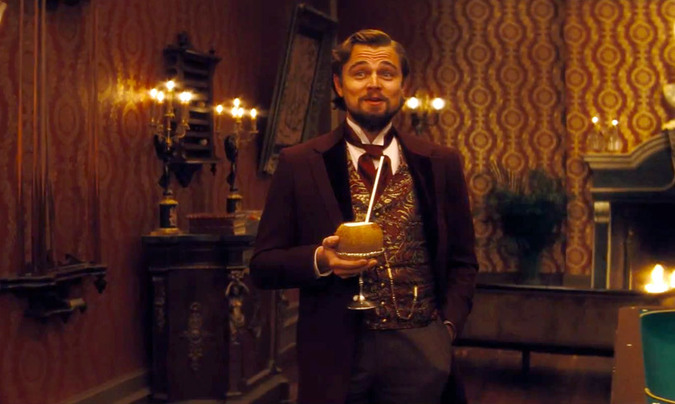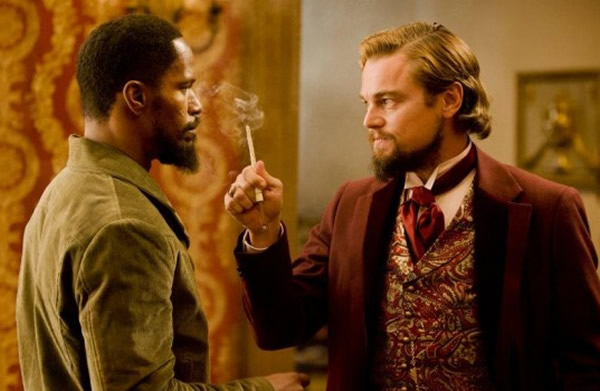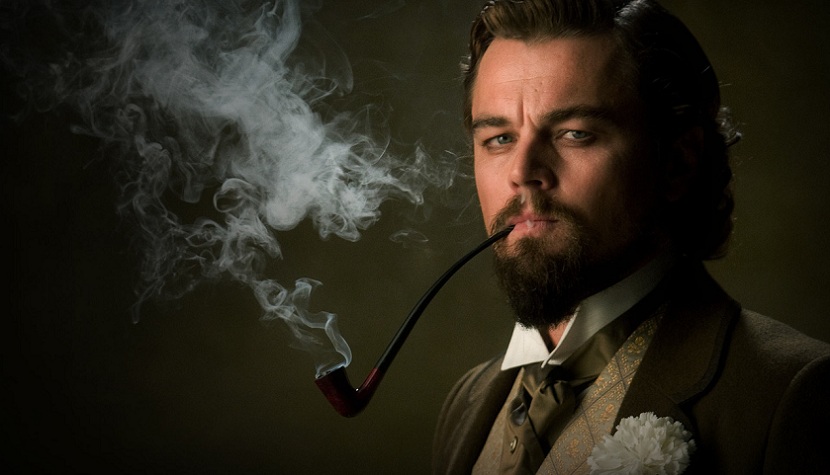 Photos courtesy of Details and AllMoviePhoto