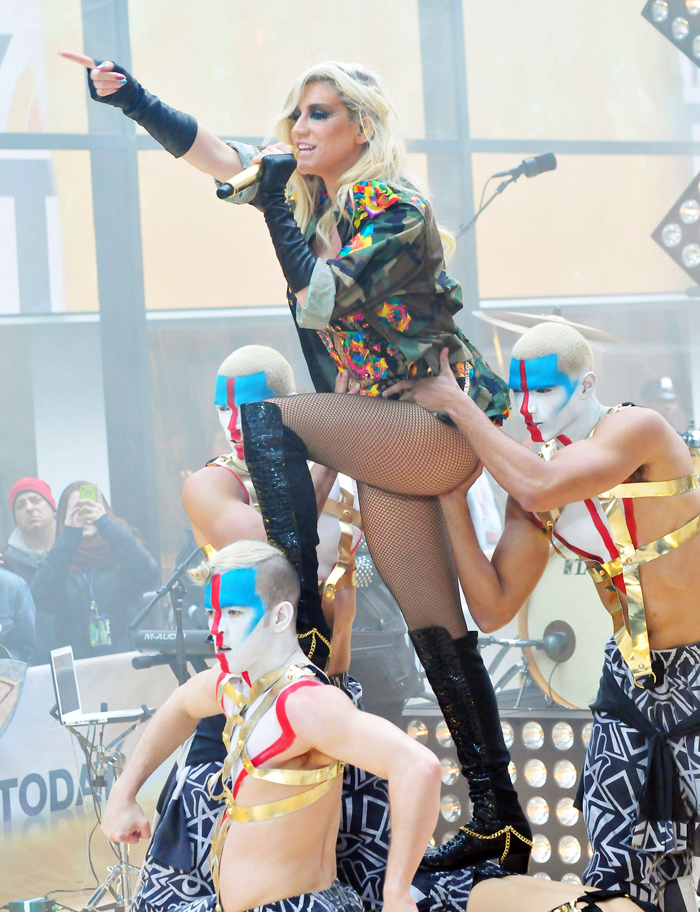 Here are some photos from Ke$ha's appearance last week on the "Today" show where some mime put his hand on her butt while she performed. Quite odd, yes, and I never thought it would happen, but Ke$ha has gotten under my skin. Her interviews have always been pretty entertaining and witty, but I never really gave her music more than a moment of recognition at the gym before slipping on my iPod earbuds. Now things have changed, and I've actually downloaded a few of her singles because they're motivating me to run faster on the treadmill. Today's entire workout was actually set to the tune of "Die Young" on repeat. I don't know what's going on here because usually Top 40 music slowly drives me insane. Maybe it's some Illuminati spell or something.
To promote her upcoming album, Warrior, Ke$ha has sat down with Financial Times Weekend for an interview. She talked a lot about her desire to obliterate sexism in pop music and rap, and here are some excerpts via Contact Music: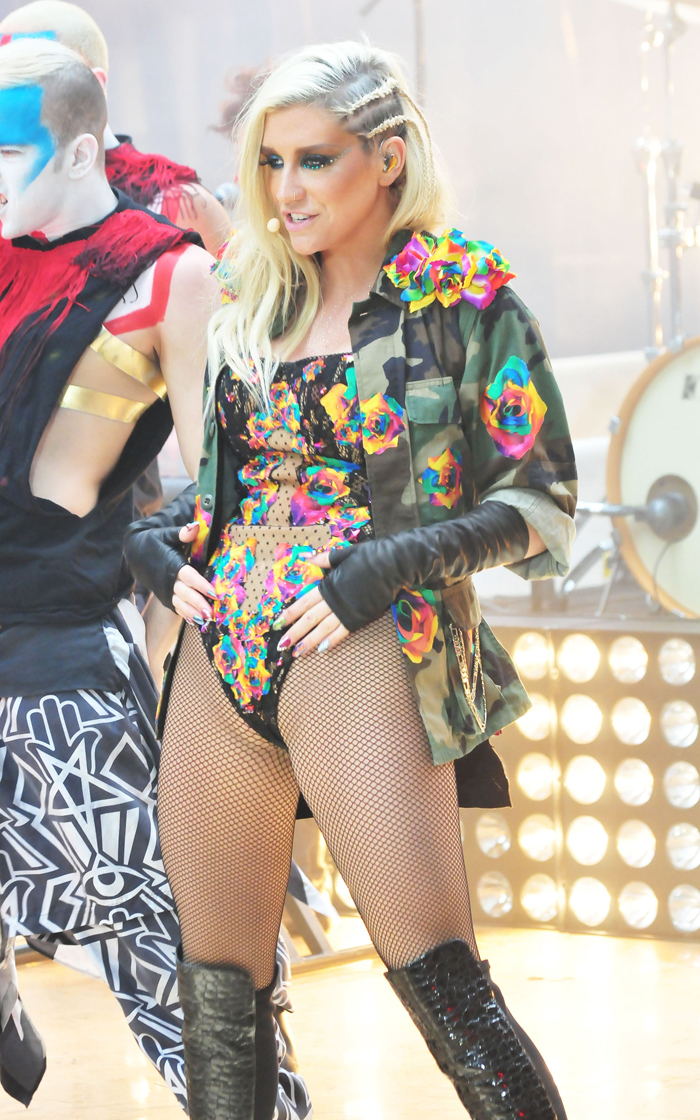 Ke$ha's goal with her music is to end sexism in pop.

The 25-year-old singer found worldwide fame with her single "Tik Tok" – which was criticised for promoting drinking and promiscuity – and she doesn't think it's fair that men are allowed to sing about getting drunk and women aren't.

She said: "If men can talk about drinking in every awesome rock 'n' roll song and every awesome rap song, why can't a woman? Just because I drink doesn't mean I'm a drunk. Just because I have sex, and I'm not embarrassed doesn't mean I'm a wh-re.

"If men can do it, why can't a woman do it? I really feel one of my main reasons for being on this earth is to level out the playing field just a little bit."

The "Die Young" hitmaker – who is just about to release her second album Warrior – considers herself a feminist and insists she is determined to push the boundaries of what women can do.

When asked if she's a feminist, she told the Financial Times Weekend magazine: "In some ways. In the ways that I feel I can do the same things men can do, and be just as rock 'n' roll and bad ass and not feel shameful or be shamed for it."
[From Contact Music]
She does have a point. If Eminem can rap, "Now where's the rubbers? Who's got the rubbers? I noticed there's so many of them and there's really not that many of us" and be celebrated for his lyrical genius, why can't Ke$ha do it too? Still and the way I see it, sexism goes both ways in pop music. Just as a recent example, Christina Aguilera's "Your Body" video features her sleeping with random dudes and killing them. Because she's a chick, she can (sort of) get away with the video under some strange "empowerment" justification. But if Eminem did that? He'd be crucified if he made the same sort of video. So I guess the grass is greener when it comes to gender and getting away with certain things as a pop artist.
Here's Matt Lauer watching Ke$ha perform on "Today." He doesn't look very impressed, but he's a tool anyway.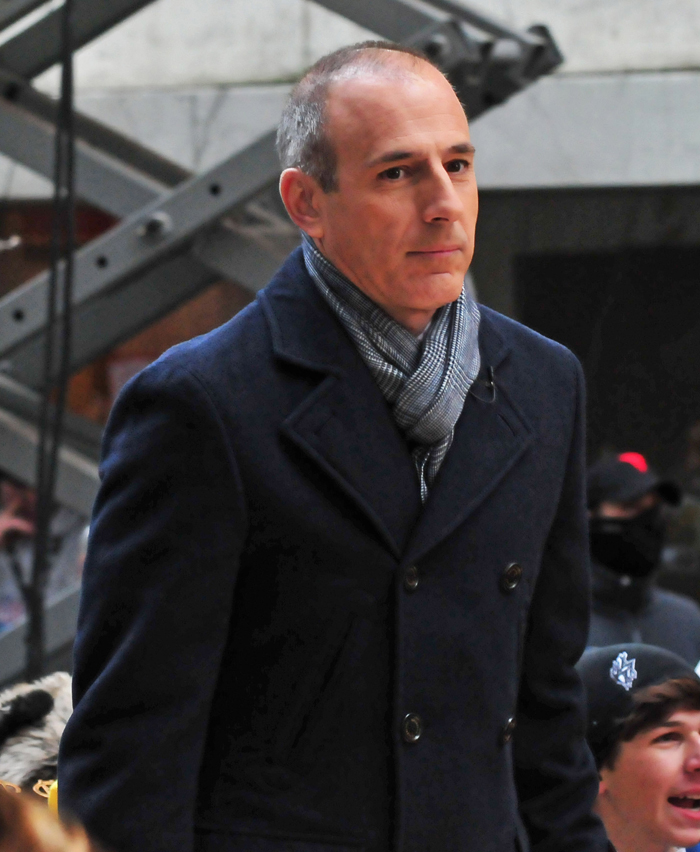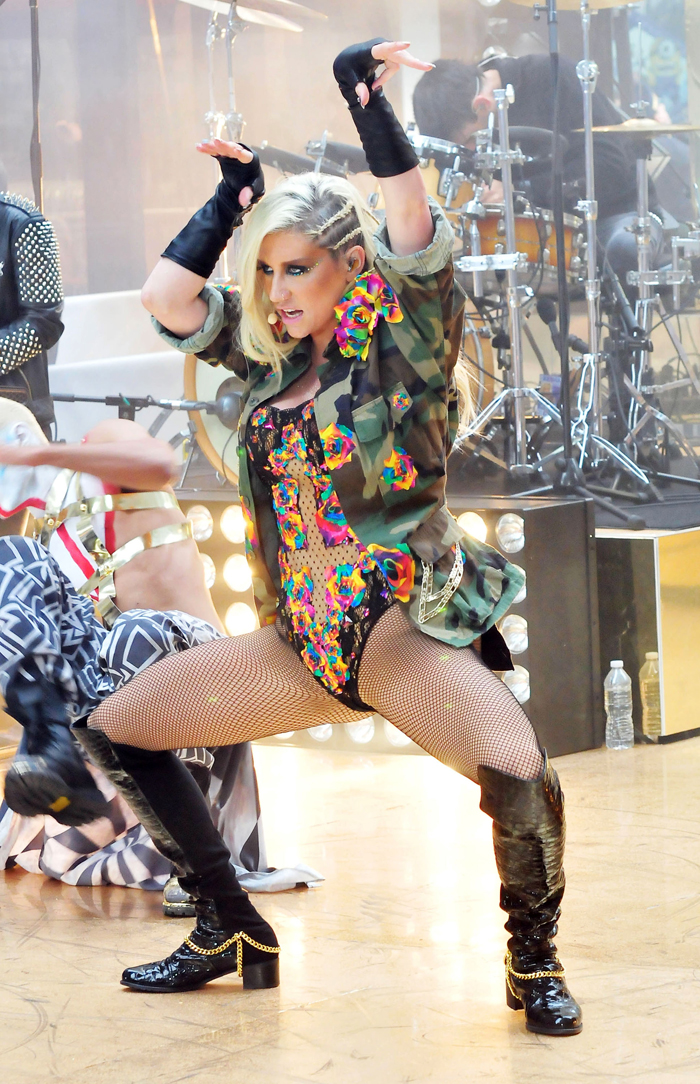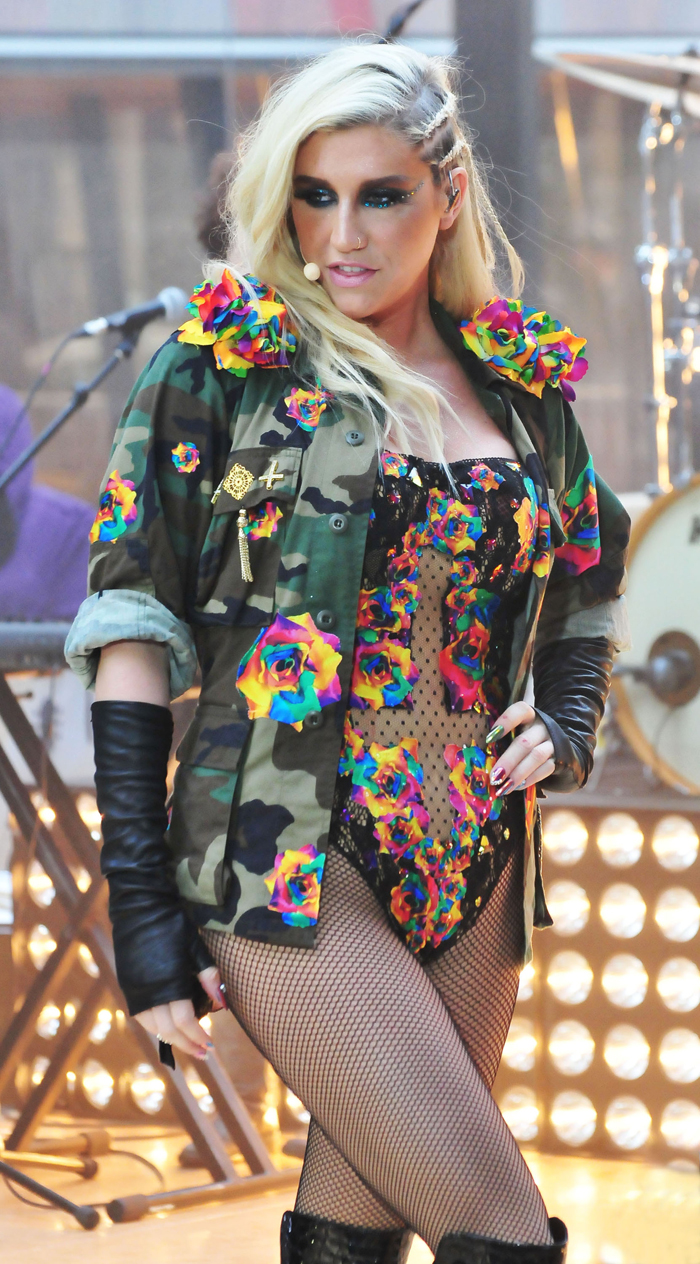 Photos courtesy of Fame/Flynet