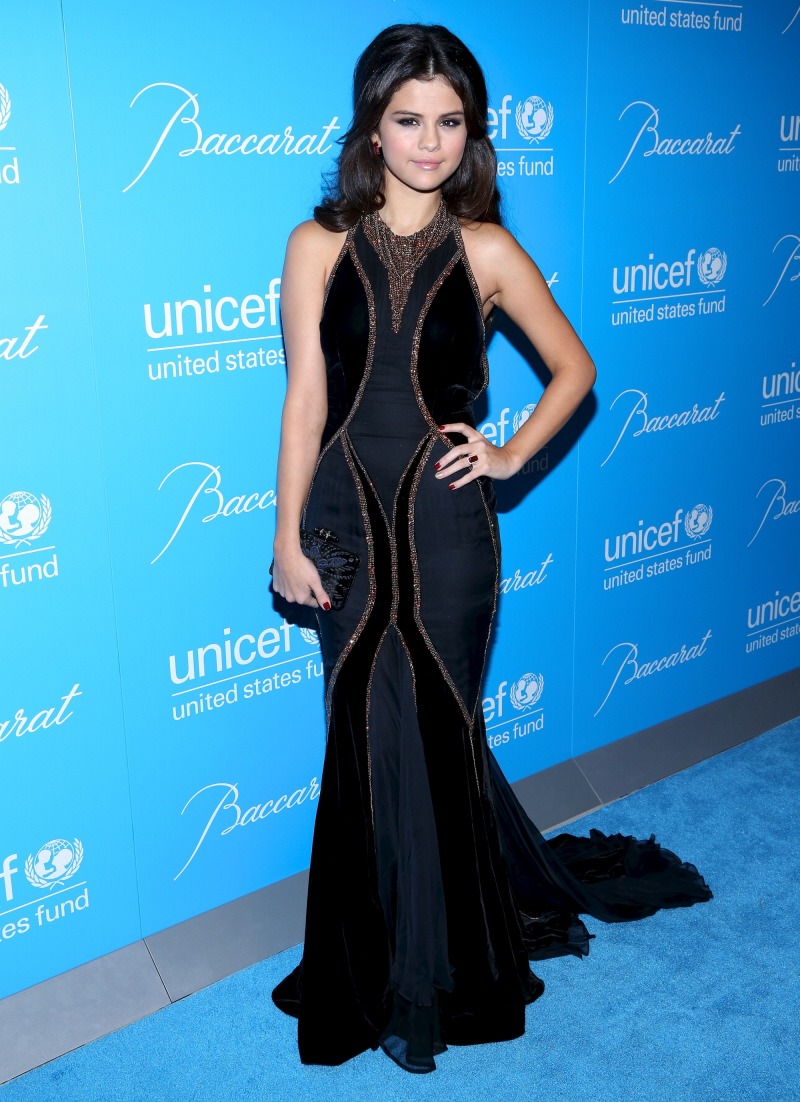 Here are some photos from last night's 8th Annual UNICEF Snowflake Ball at Cipriani 42nd Street in NYC. From what I remember of past Snowflake Balls, they usually get a pretty decent turnout, and there are usually some solid A and B-list celebrities. But this year's Snowflake Ball does feel a little… basic. I mean, I'm happy to see Selena Gomez and Katy Perry in attendance, but surely UNICEF could have gotten a few more "bigger" names? Anyway, I think my favorite of the night was Selena. She wore Dolce & Gabbana… I really like it. It's occasion-appropriate, it's flattering, it's not trashy. I love her hair here too.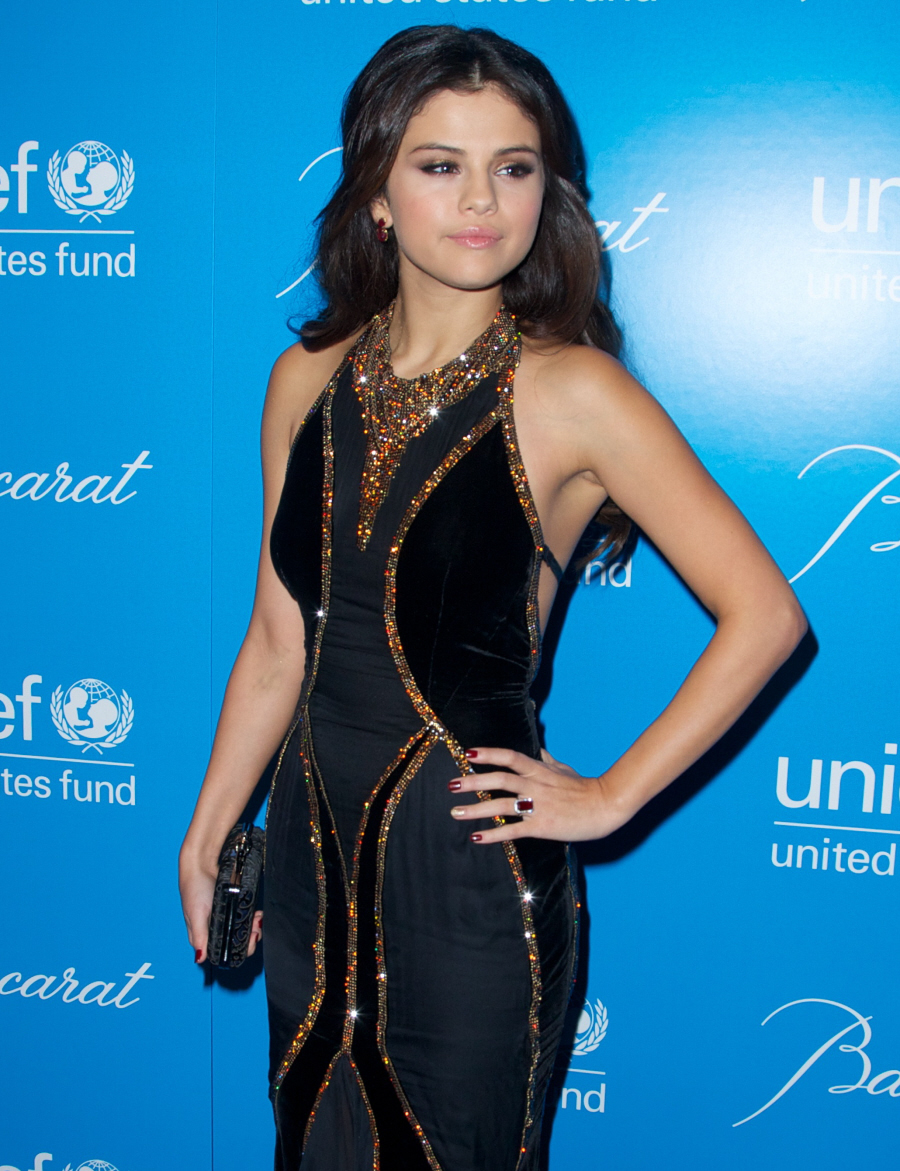 Uma Thurman in Atelier Versace… the dress is okay. I get that Uma just had a baby recently and she still wants to be covered up, plus it's winter and everything… but I think the thick velvet adds weight. A lot of you have asked if Uma is tweaked too – I don't think so. I think her face looks different because of the baby weight.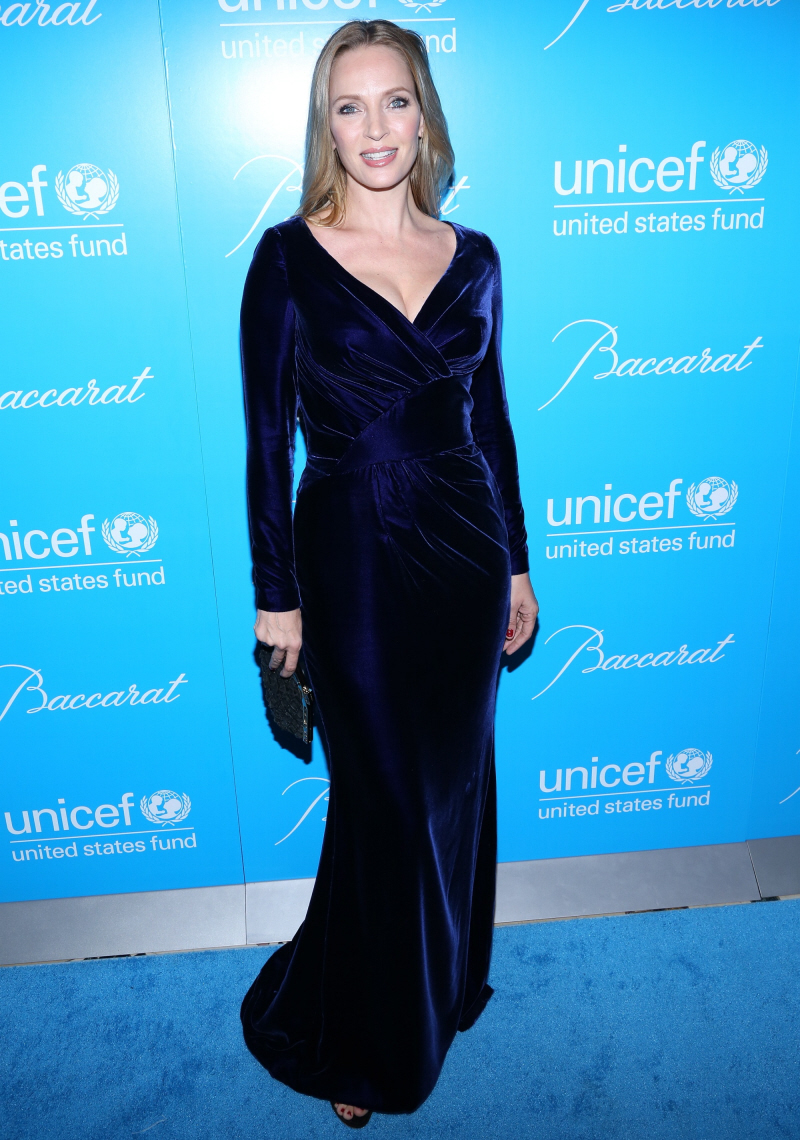 Katy Perry in Naeem Khan – I love the color on her and I think the dress (and cape!) overall is a nice choice for the event. My one complaint: Katy needs to stop parting her hair down the middle. It's not flattering to her face, and it's just not a great hairstyle for her.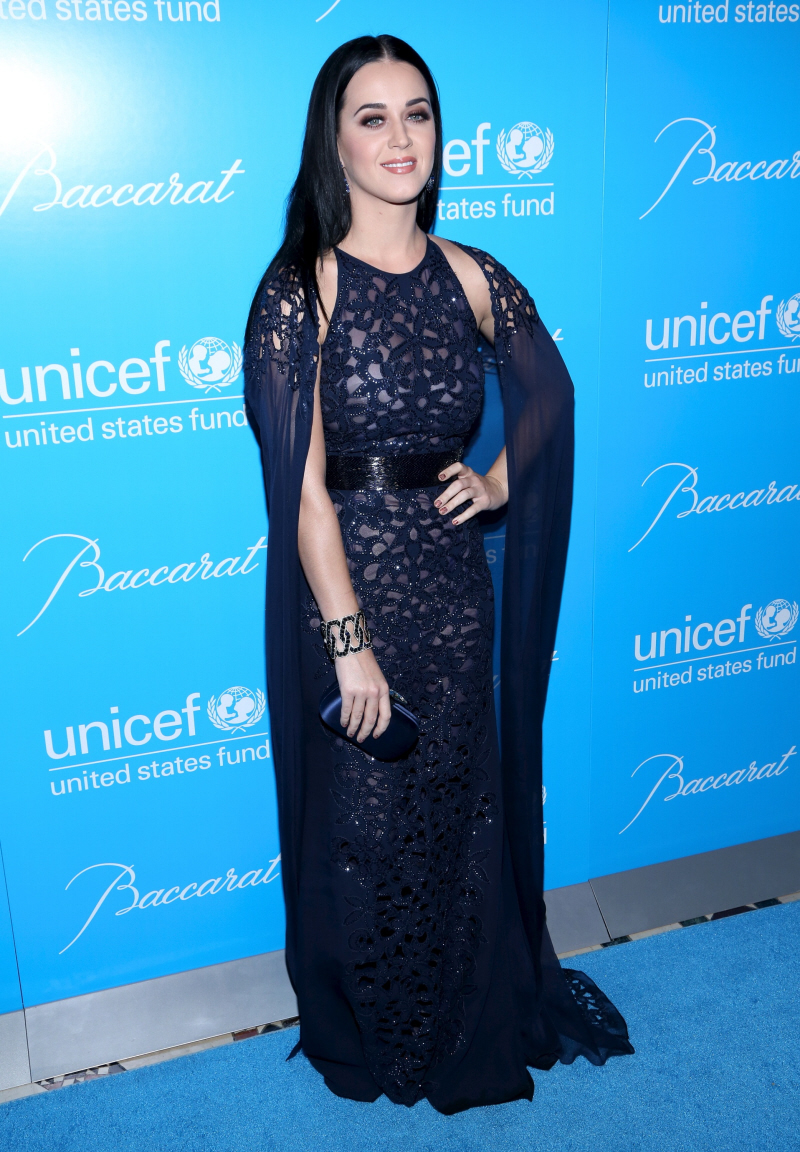 Kelly Ripa looks… eh. I don't like this dress on her, and I think she's tweaking. I'm also getting a weird vibe from Mark. Is he over it?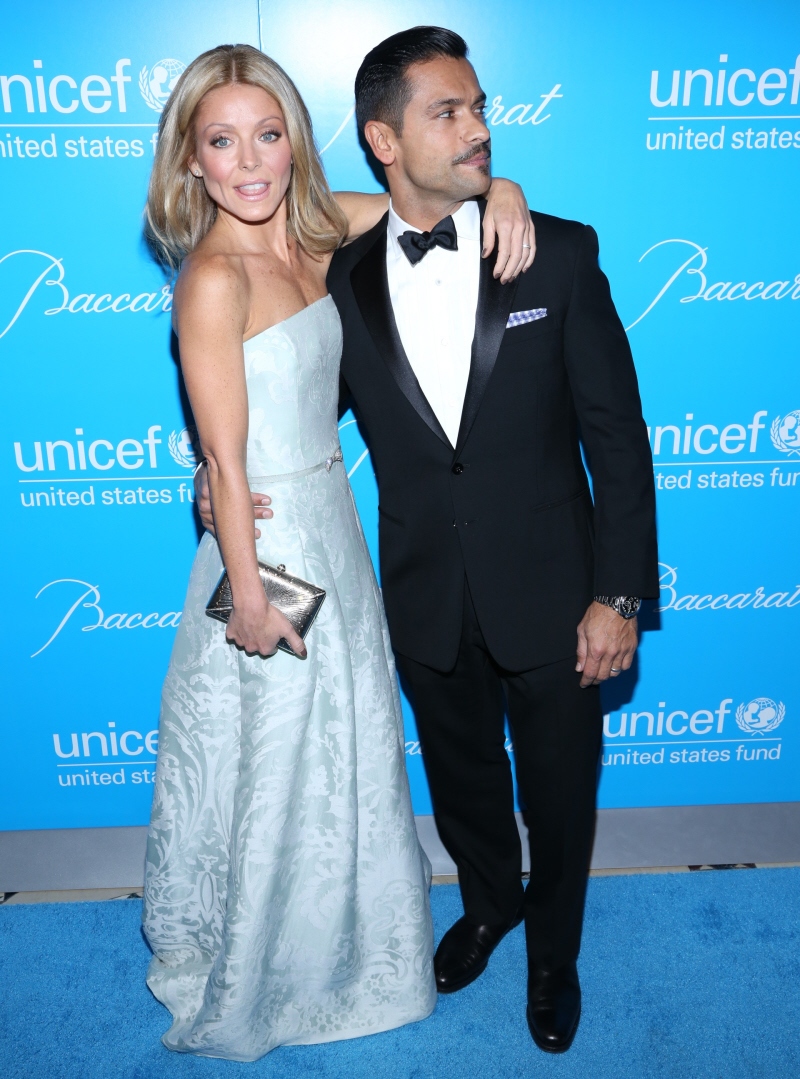 The Bush girls!! Jenna Bush-Hager looks especially busty. Pregnant boobs maybe? Is Dubya about to become a grandpappy?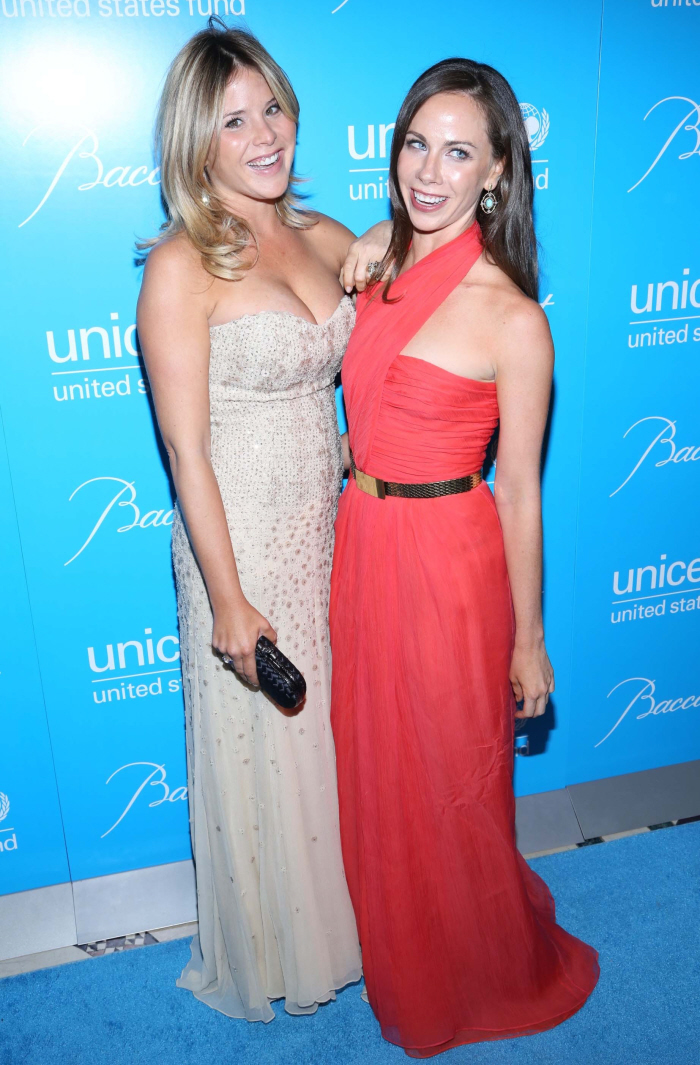 Matt Lauer and his wife reunited for the red carpet. Ten bucks says they were fighting by the second course.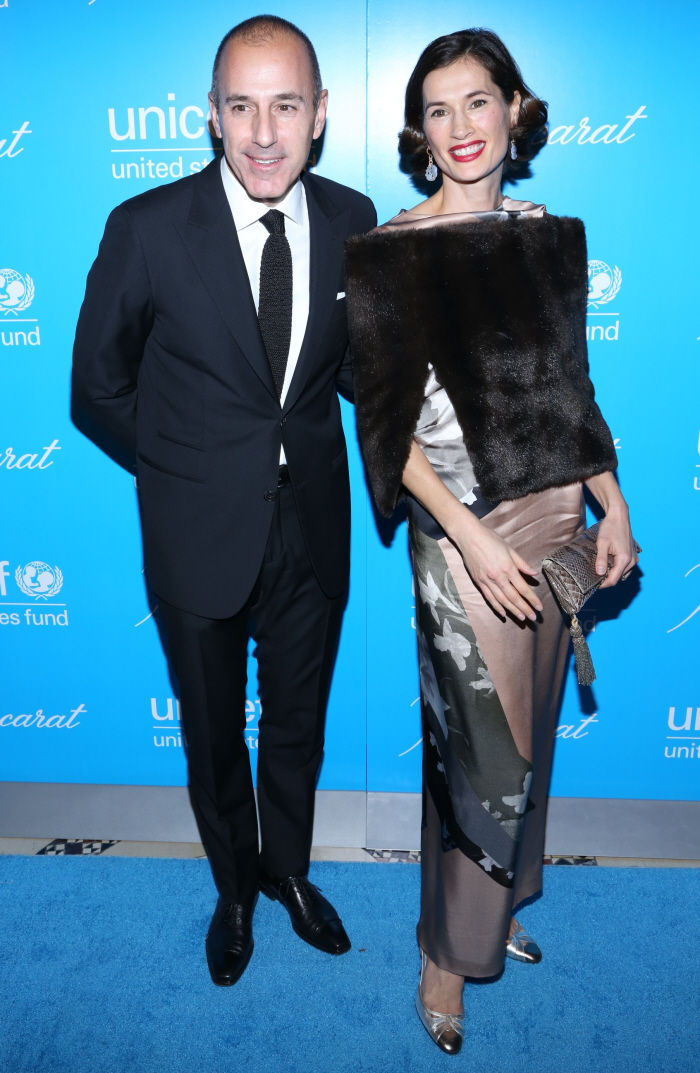 Photos of WENN.