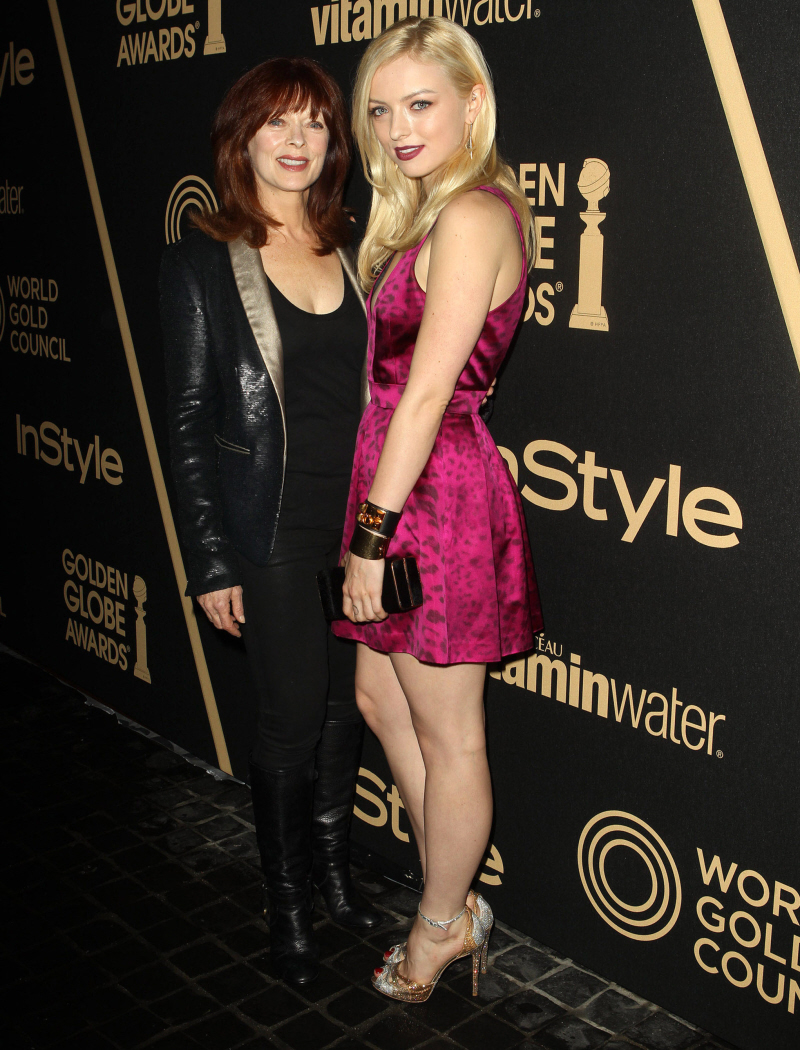 Here are some photos from last night's Miss Golden Globe Awards, which was hosted by the Hollywood Foreign Press. I wasn't aware of the fact that there's now an awards ceremony (?) for Miss Golden Globes. Traditionally, there is a "Miss Golden Globe" selected every year around this time, and she's always second-generation Hollywood. This year's Miss Golden Globe is Francesca Eastwood (above, with her mother Frances Fisher, and daughter of Clint). Some other Miss Golden Globes of years past include Melanie Griffith and Rumer Willis. For real. The thing is seen as an honor, but all you really do is get to hand the Golden Globe statues to the presenters, and you usher people off the stage. That's it.
So, some fashion from the night… Diane Kruger wore this Rochas dress which, to me, is tragic. Diane can pull off some bizarre looks, but I don't understand why she even attempts some consistently weird stuff. This outfit is nonsensical.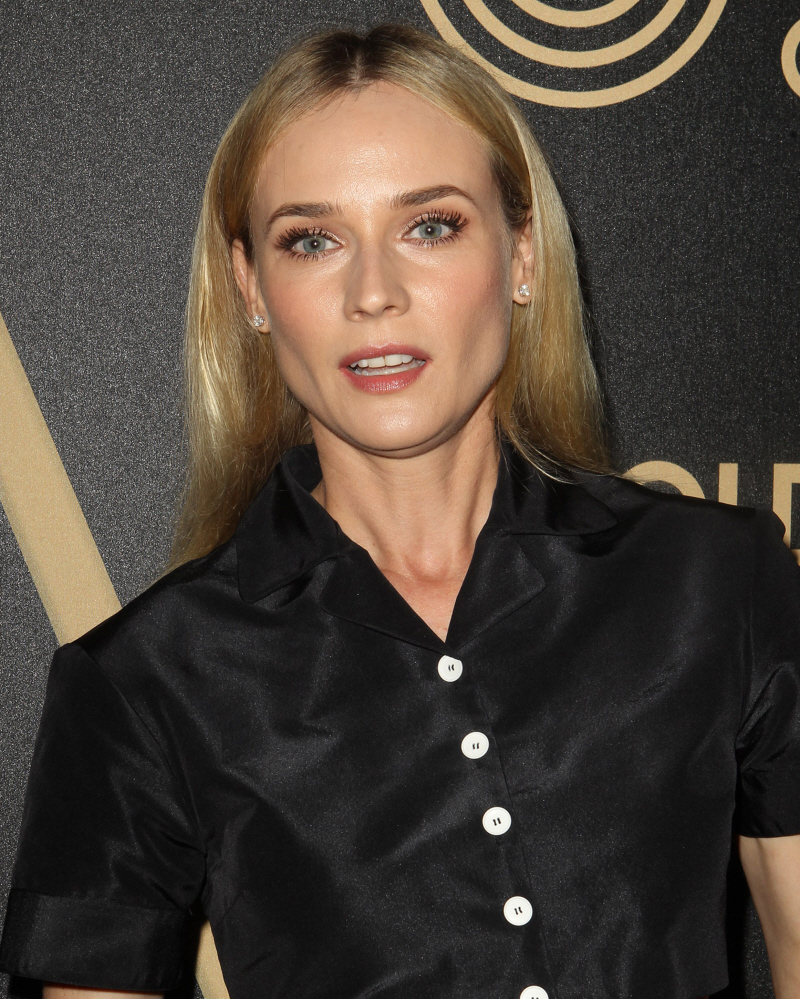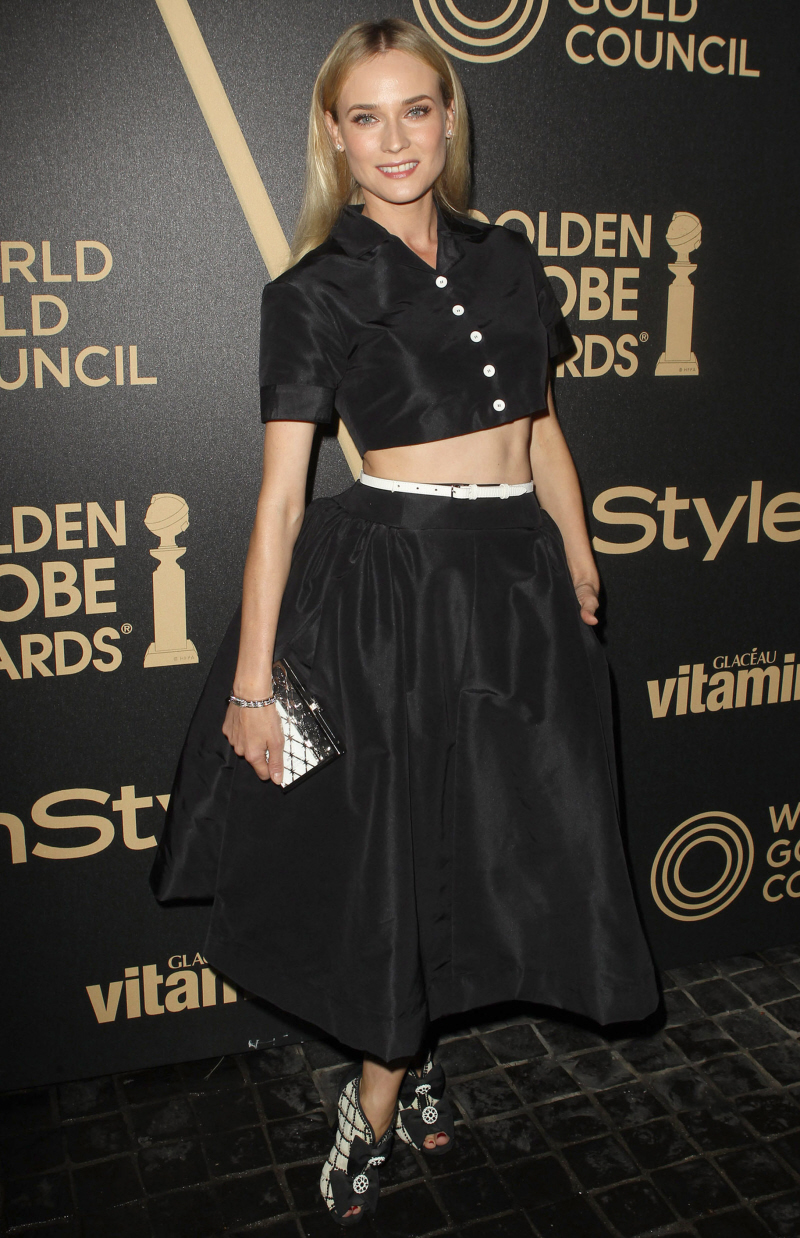 Lea Michele in… unknown. It feels bridesmaid-y and Easter-y to me, which isn't to say I don't like it. I just don't think it was right for the occasion, I guess. The sleeves are bugging me too.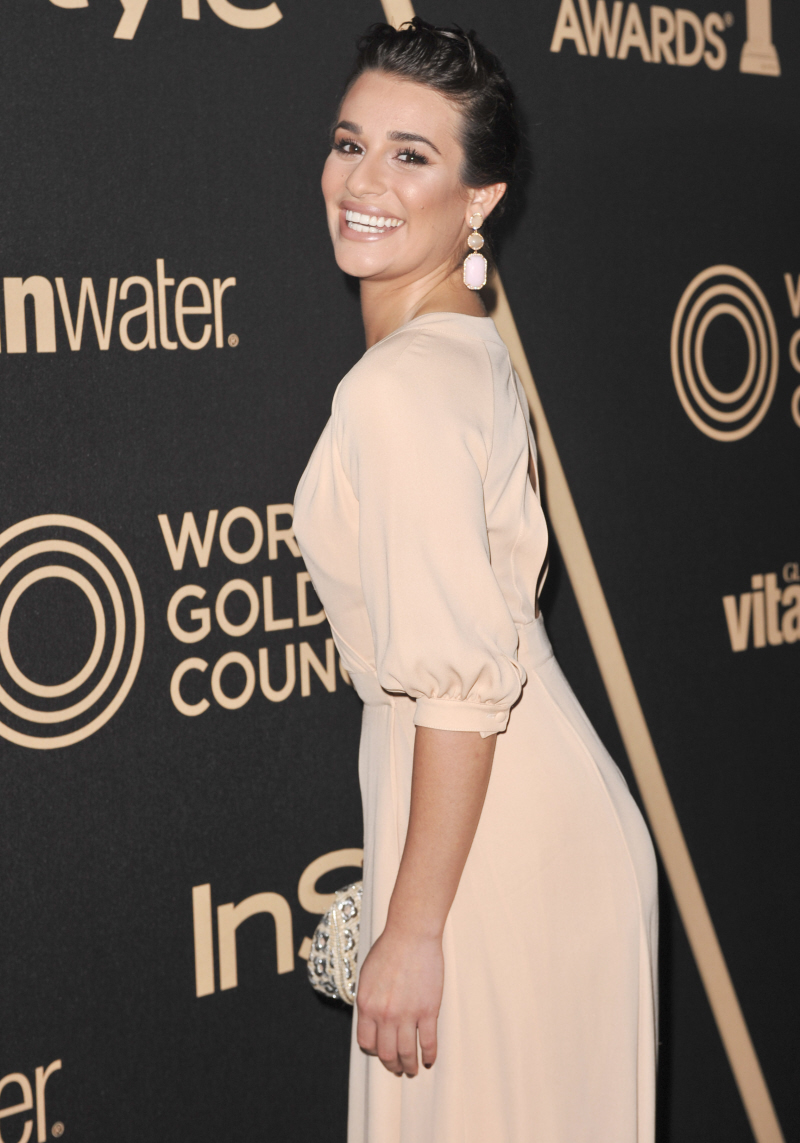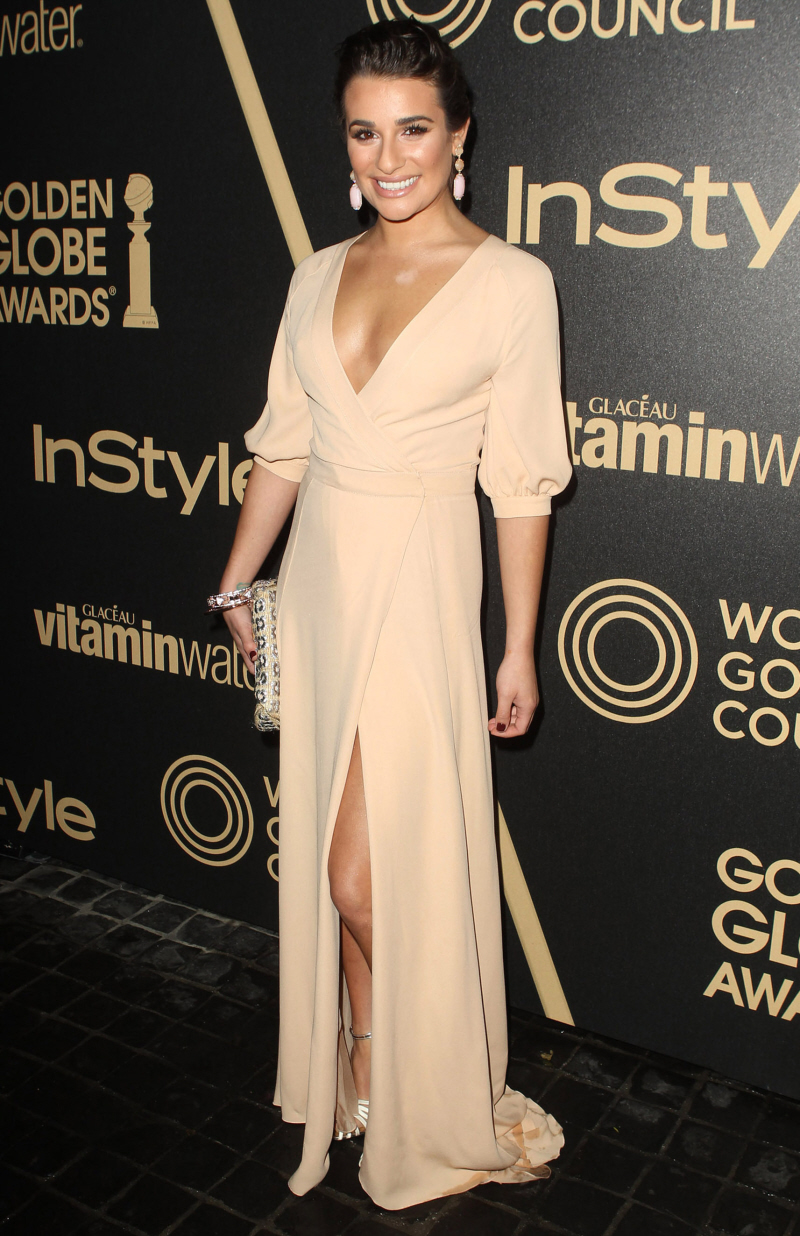 Olivia Munn's dress/romper is horrible. This looks cheap and tacky and like she's a Las Vegas waitress.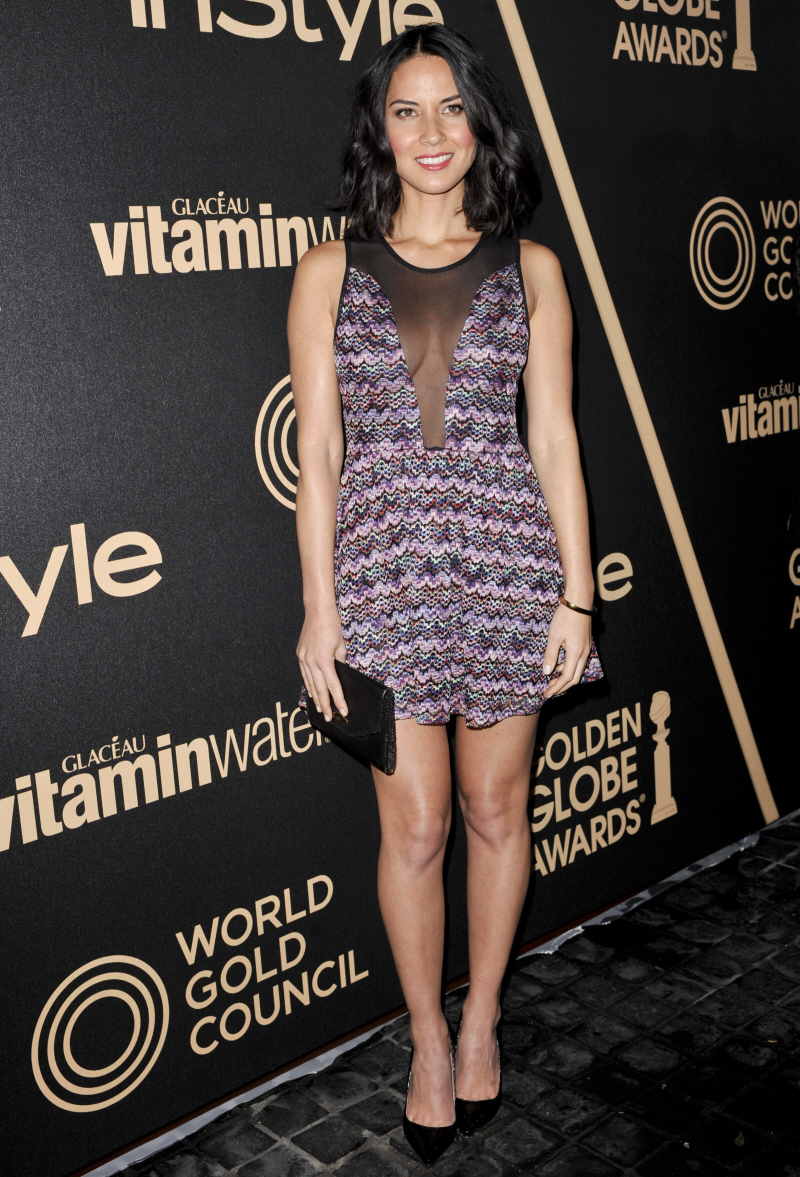 And finally, here's Jeremy Piven. This is so gross. Jeremy Piven is a well-known purveyor of the barely-legal starlets, and here he is, sauntering around the Miss Golden Globe event? GROSS. I'm surprised Wilmer Valderrama wasn't there too.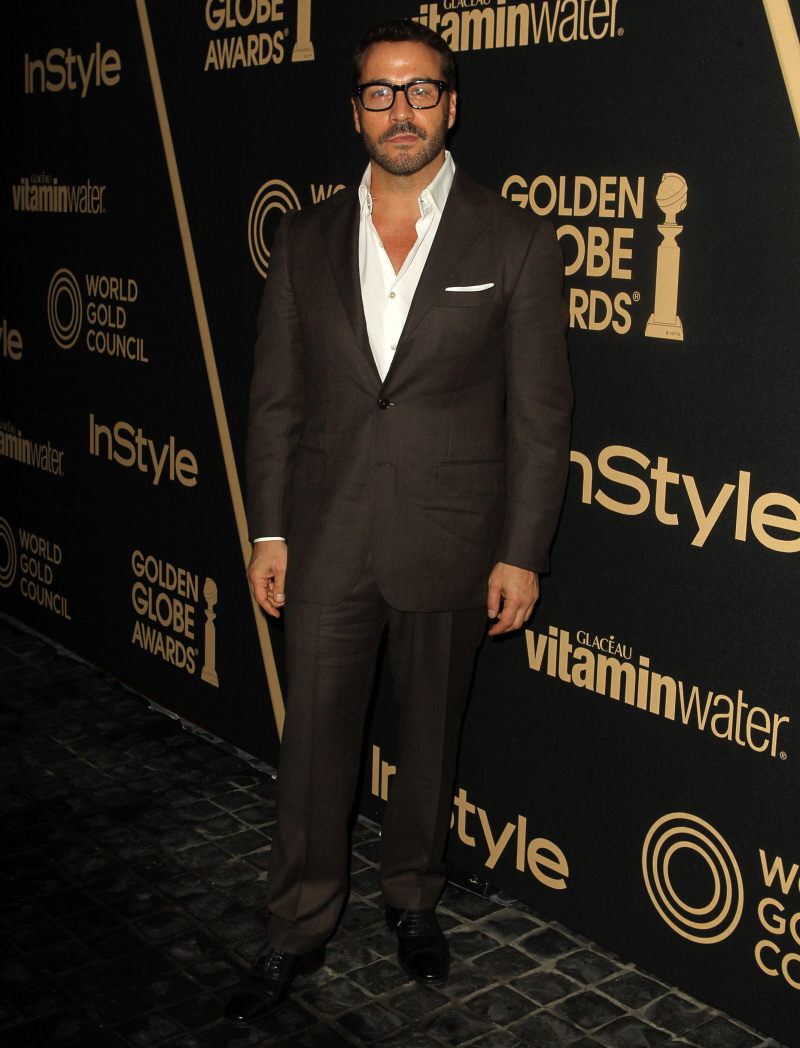 Photos courtesy of FayesVision/WENN.com.