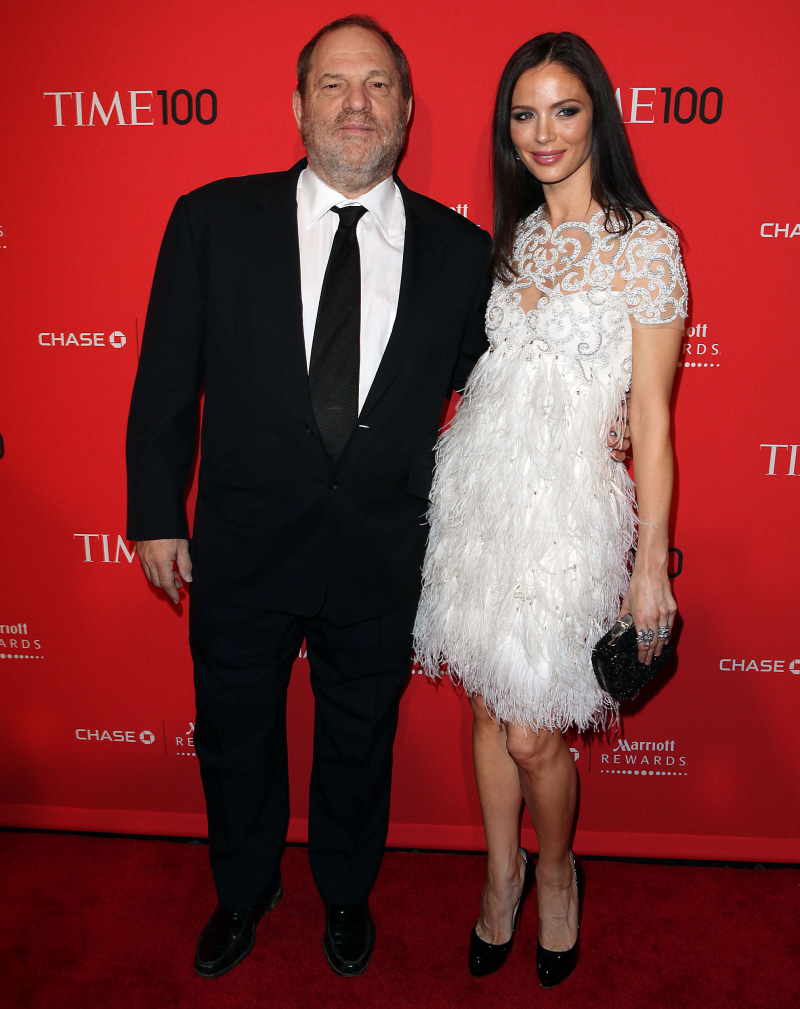 Harvey Weinstein, mega-producer and awards season heavyweight, is 60 years old. His wife, Georgina Chapman, is 36 (cough). They are expecting their second baby together. Sketchy? Or should we merely congratulate them and shuffle away slowly, muttering something about "fug ice-skater-looking baby onesies"? As you probably know, Chapman is the co-founder and designer for Marchesa. In the grand scheme of things, Marchesa is pretty terrible, and I doubt the label would be considered anywhere close to A-list unless Harvey used all of his Hollywood contacts to "encourage" actresses to wear the ice-skater fugness. Anyway, they are expecting another baby – Georgina gave birth to their first child together two years ago, a daughter they named India Pearl.
Congrats to Georgina Chapman and Harvey Weinstein, who are expecting a baby in early spring. They confirmed to Page Six that Marchesa co-founder Chapman is pregnant.

She told us, "We are both over the moon."

The couple last night headed to the White House holiday party. Georgina added, "I am not sure what to wear, I do have a bump."

Weinstein has four daughters — including India Pearl , with Chapman. He said, "We don't know the sex, it could be Harvey and five daughters. I'd be happy either way."
Yeah, Harvey was married before Georgina, his first marriage ended about a decade ago. There's a lot of sketchiness surrounding Harvey, of course, but it's probably best not to discuss any of it. I can't help but visualize it, though. Imagine what has to happen for Georgina to get pregnant. Really think about it!! Would you do that for a starring role in one of his movies? Would you do that over and over so that you could have a fancy life, living in Harvey's mansions and having your own little fashion line and having him make it all possible? Ugh. Maybe they're a match made it heaven. Cough. Congrats to Harvey and Georgina!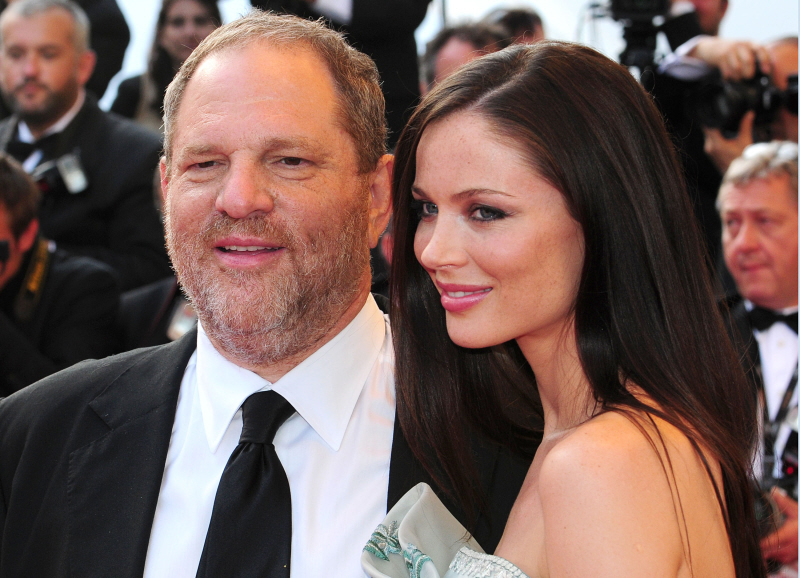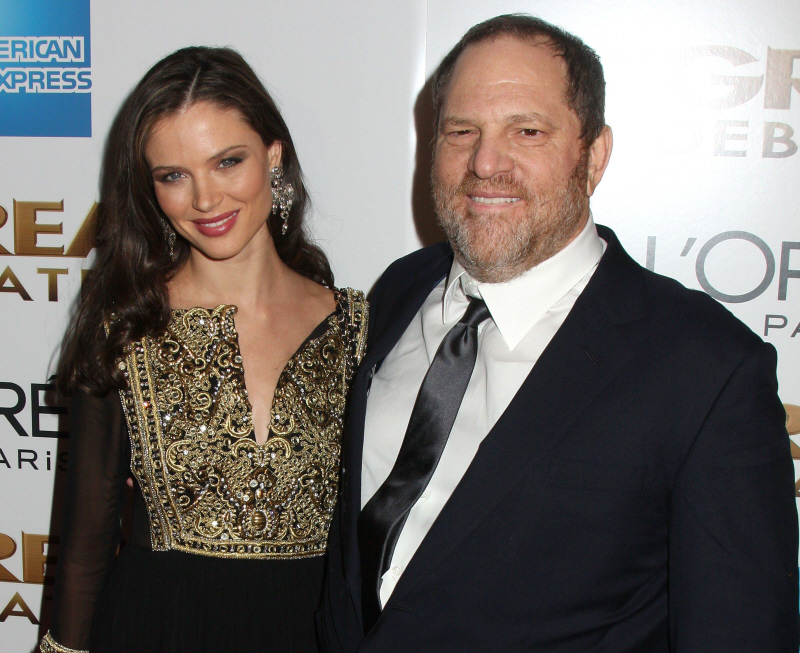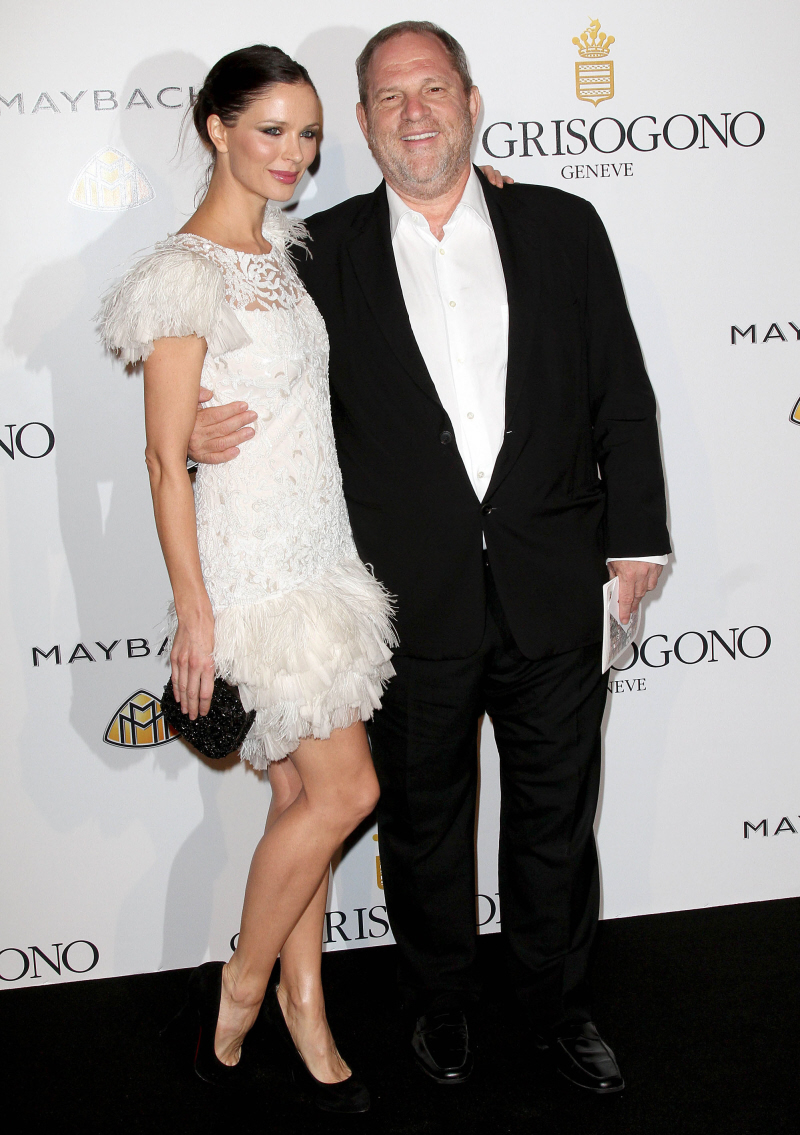 Photos courtesy of WENN.