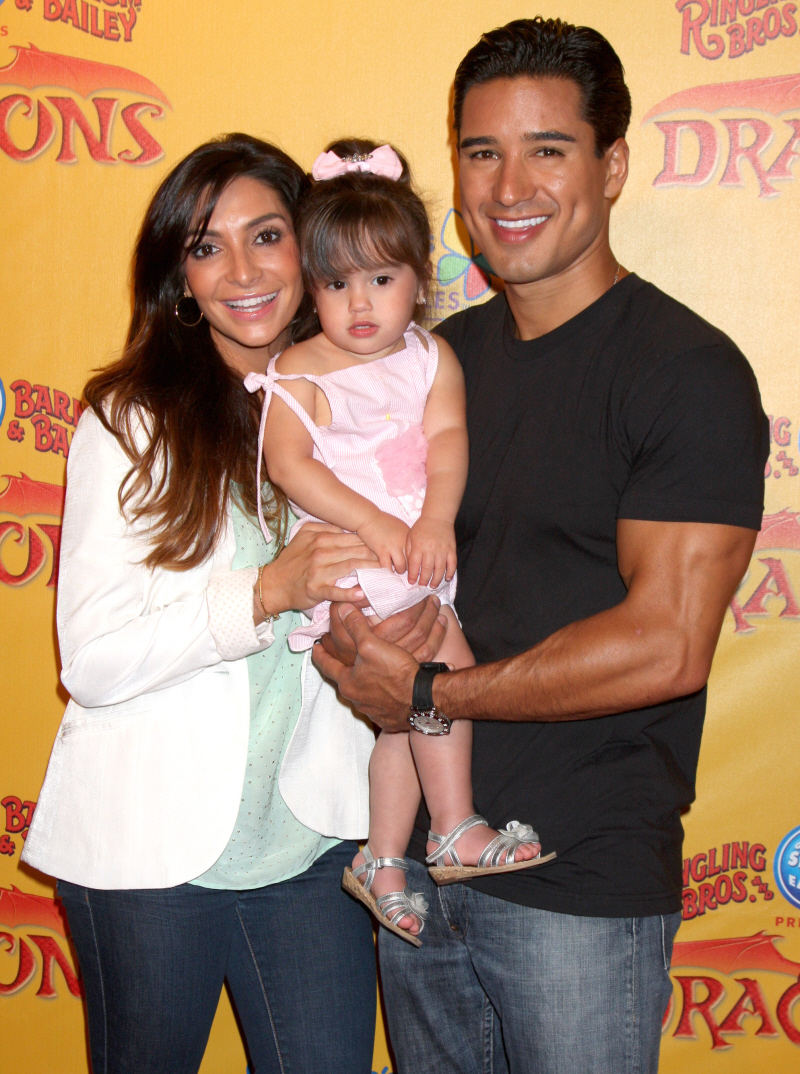 I've always thought that Mario Lopez was probably pretty douchey in real life. His brief marriage to Ali Landry was annulled after she allegedly (or not so much) learned that he was a massive cheater, and his relationship with his baby-mama, Courtney Mazza, seems… odd. Courtney doesn't have a lot going on, and my take on it is that Mario is doing a "My Fair Lady" on Courtney. Like, he's remaking her into someone he feels he can take out in public, reportedly making her get lipo and a boob job, and allegedly encouraging her to look and dress a certain way. Courtney and Mario welcomed their daughter Gia two years ago, and at some point they announced their engagement too. They got married over the weekend in Mexico… congrats?
Introducing Mr. and Mrs. Mario Lopez!

Extra and X Factor cohost Mario Lopez married girlfriend of four years Courtney Mazza Dec. 1 in a Mexican beach wedding, Us Weekly has exclusively confirmed.

Taped for a TLC wedding special set to air Dec. 8, the couples nuptials featured one very special guest: Lopez and Mazza's 2-year-old daughter, Gia, who served as their flower girl. Adding to the cute factor? Gia wore an adorable dress that matched Mom's gown.

Ahead of their big day, Saved By the Bell alum Lopez, 39, told Us Weekly he was letting his bride call the shots. "She's the quarterback of the team," said Lopez, who first met Mazza when they costarred in the revival of Broadway's A Chorus Line. "It's her day, so I'm cool with what she wants. But I'm involved with the reception because I want it to be a big party."

Accepting Lopez's proposal during a New Year's weekend trip to Ixtapa, Mexico in January, Mazza is just excited the couple can finally make it official. "The only thing that's going to change is my last name," the bride told Us. "Same love, same everything!"

This is the first marriage for Mazza and the second for Lopez, who wed model Ali Landry in 2004 before having the marriage annulled two weeks later.
I'm including a paparazzi photo of the wedding service below – it looks like a pretty budget affair, but whatever. Whatever makes them happy. I suspect Courtney is just happy she got him down the aisle and I suspect he fools around with whomever he can get. Ugh. Gross. Last thing: post-makeover, Courtney looks A) like a closet Kardashian and B) like Mario's ex-girlfriend Karina Smirnoff. Right?!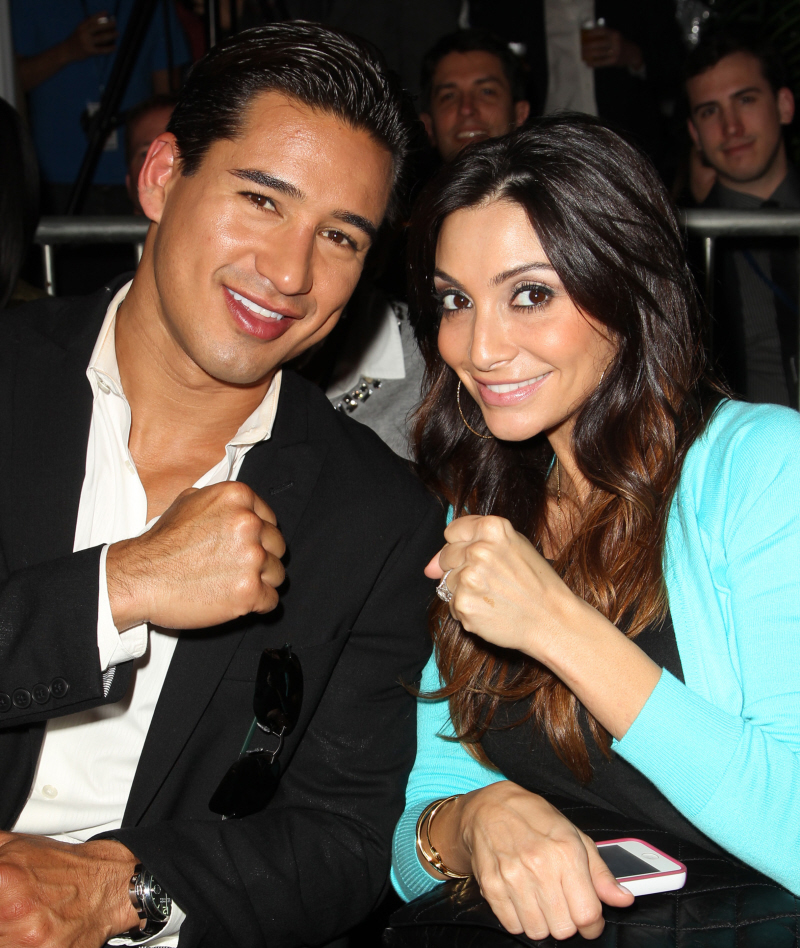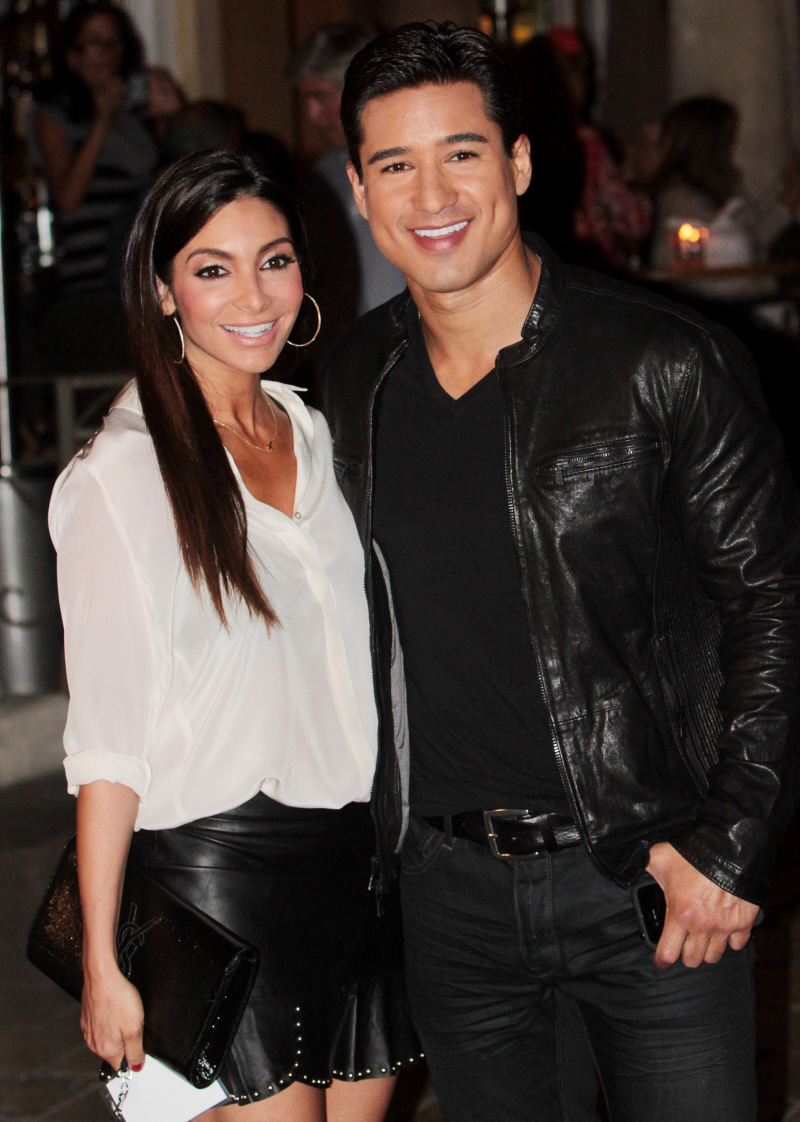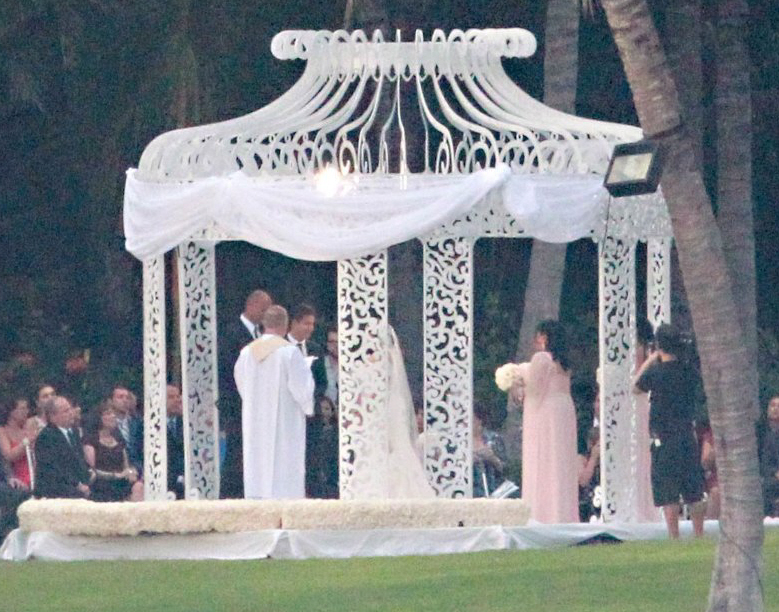 Photos courtesy of WENN, Fame/Flynet.