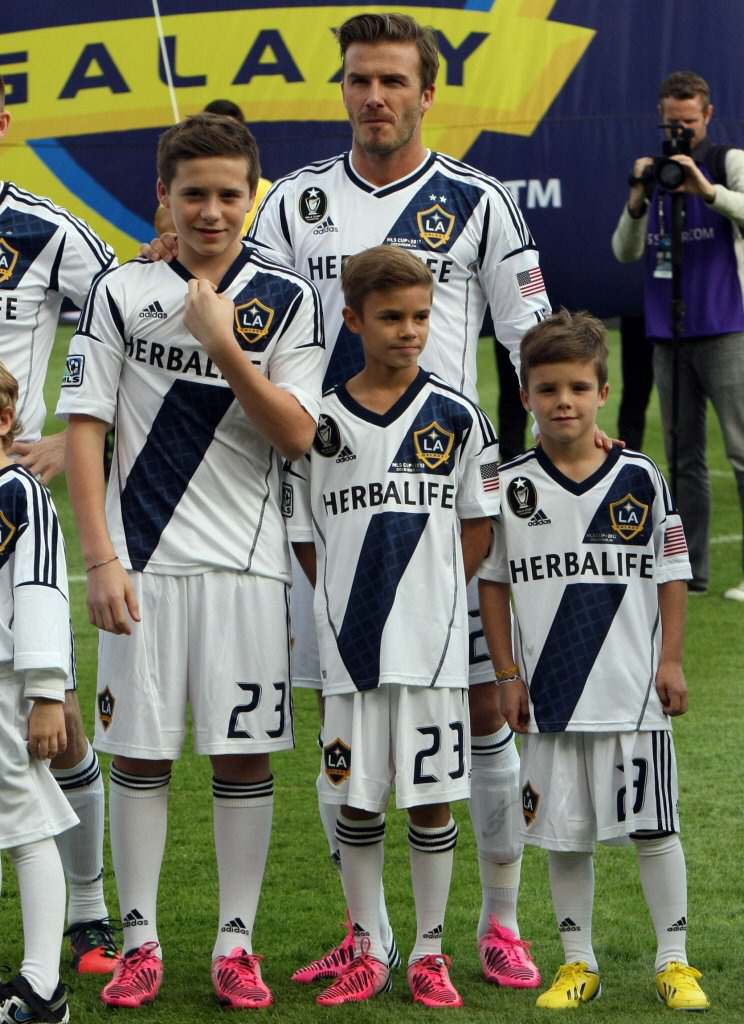 These are new photos of the family Beckham over the weekend. Victoria and daughter Harper Seven arrived on a flight from London to LA on Saturday, and then on the same day David Beckham played his last game (ever?) with the LA Galaxy. I don't think Victoria and Harper made it in time to see the game, but it looks like David and Victoria's three sons were on hand to watch their dad's final LA game. They came on to the field after the Galaxy won and David hugged and kissed them and draped a Union Jack around his shoulders. It seems like David was emotional, as I think he probably really was. This isn't for show… I believe that he probably has mixed feelings about leaving the Galaxy, mostly because I think he and his family were really, really happy living in LA.
But it doesn't necessarily follow that David and his family are going to completely leave LA. We don't really know what David's next move will be, although there are significant rumors that it involves a move back to England. The Mail has some new theories:
They're remaining tight-lipped about their plans for the future. But David and Victoria Beckham have set tongues wagging after they were reportedly spotting evening up properties in the exclusive Ham Common area of Richmond.

Sparking rumours that the world famous family are preparing to move back to Britain, Victoria has been visiting schools and potential homes. The footballer played his last game for LA Galaxy on Saturday, but is yet to reveal whether or not the family will be leaving the US. The family still have their £18 million mansion in Hertfordshire, but could be looking to add another UK property to their portfolio.

According to The People, the Beckhams are looking to set up home again in the UK, and it seems that Richmond could be the perfect place to do it. Victoria has reportedly already viewed a townhouse in the salubrious Ham Common area and is believed to be in the process of making an offer.

The 38-year-old fashion designer, who splits her time between the US and the UK, was also spotted having a tour of the nearby Harrodian School with her sons. The exclusive £6,000 a term school is best known for its famous alumni including Robert Pattinson, Tom Sturridge and Caggie Dunlop, so the Beckham boys certainly wouldn't feel out of place.

Victoria might be swayed by the calibre of neighbours she would have in the upmarket area, which includes MP Zac Goldsmith and The Who guitarist Pete Townshend.

For his final match David was joined on the field by sons Brooklyn, Romeo and Cruz who took part in the team presentation before the start of his Major League Soccer (MLS) Cup match. The footballer is believed to be returning to Europe to play for at least two seasons, but the family's plans are yet to be announced.
If Victoria is checking out schools and looking at real estate in England, then that's where they're going now. That's what she did when they came to LA – she came out first, bought a house and checked out the schools and everything, and then David and the kids moved out there a few months later. So… how do you feel about the Beckhams leaving America? I'm a little sad. I thought they liked it here.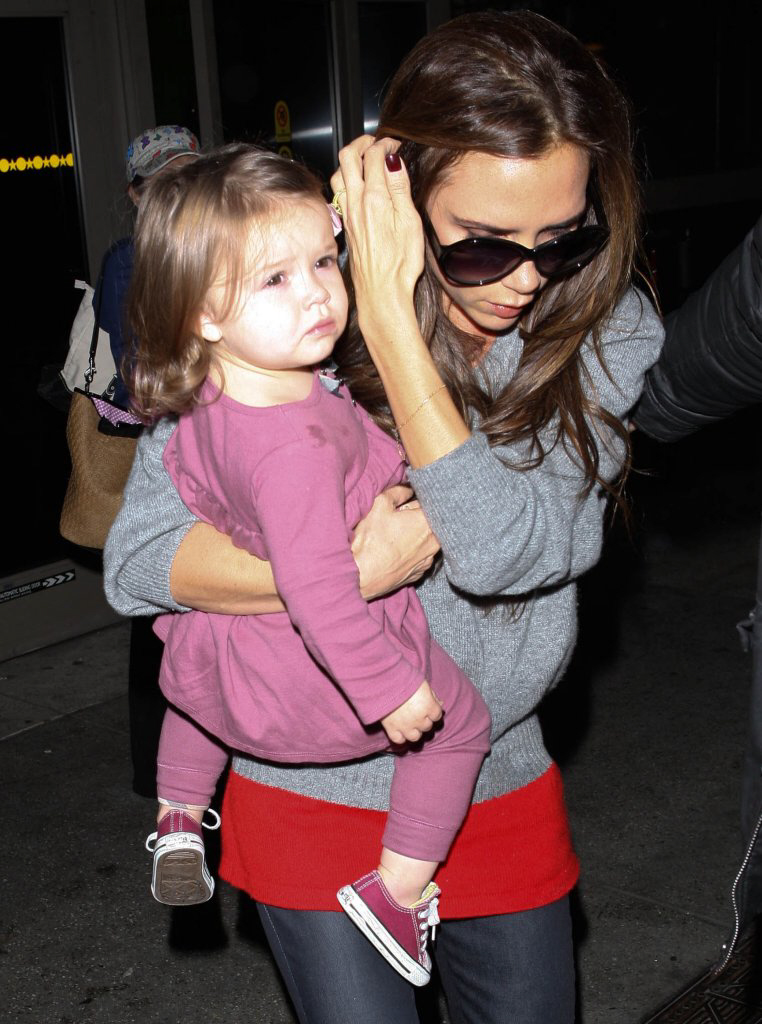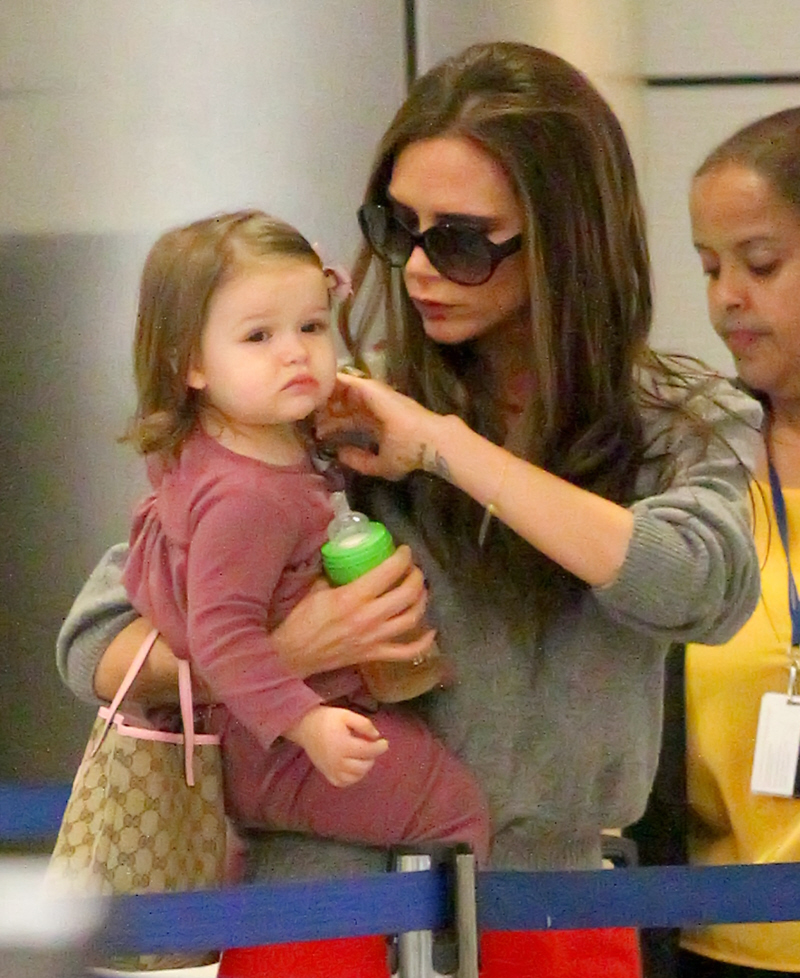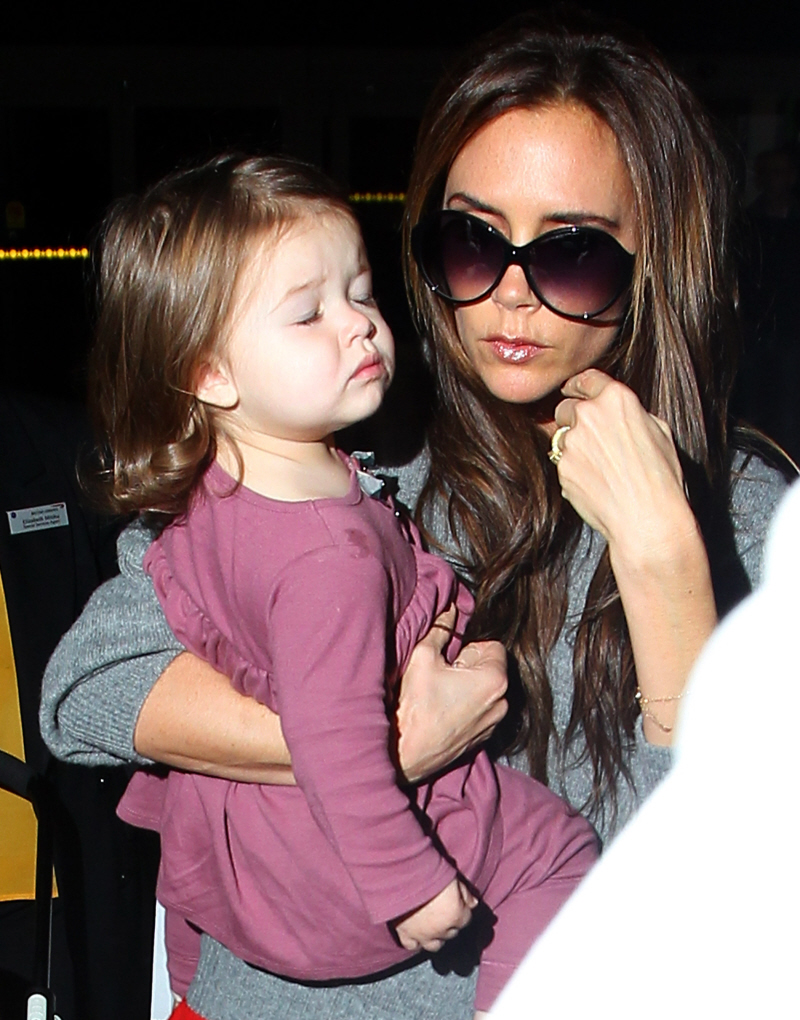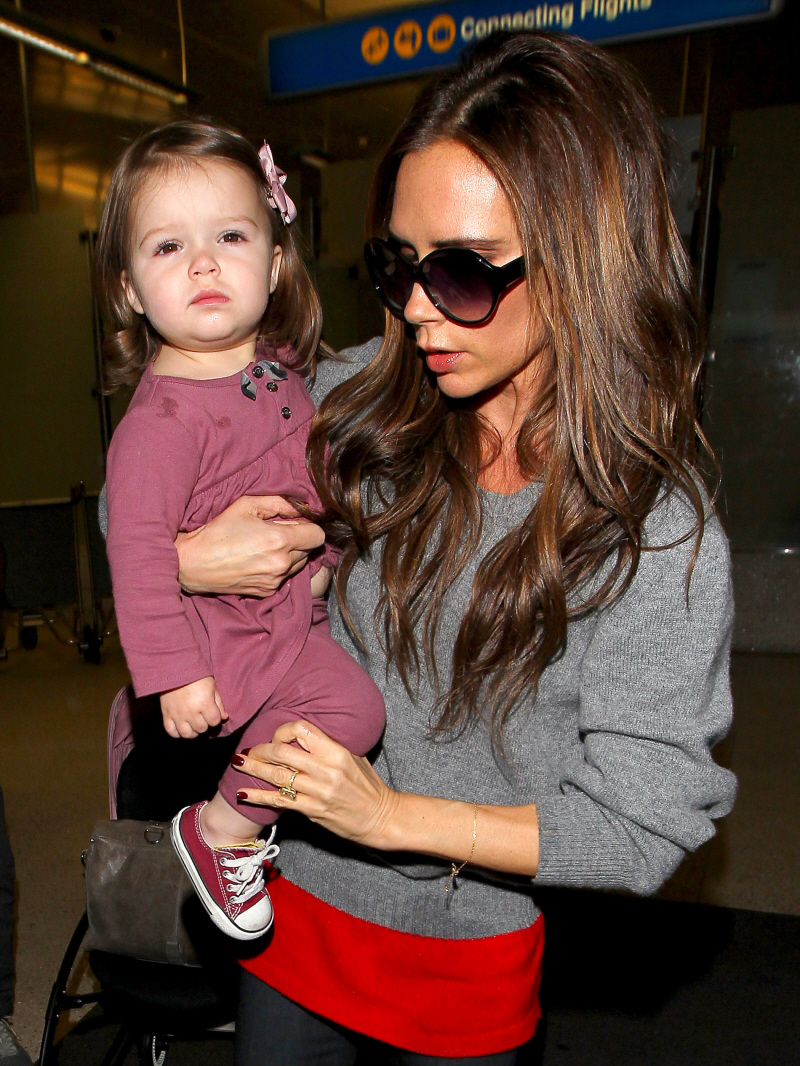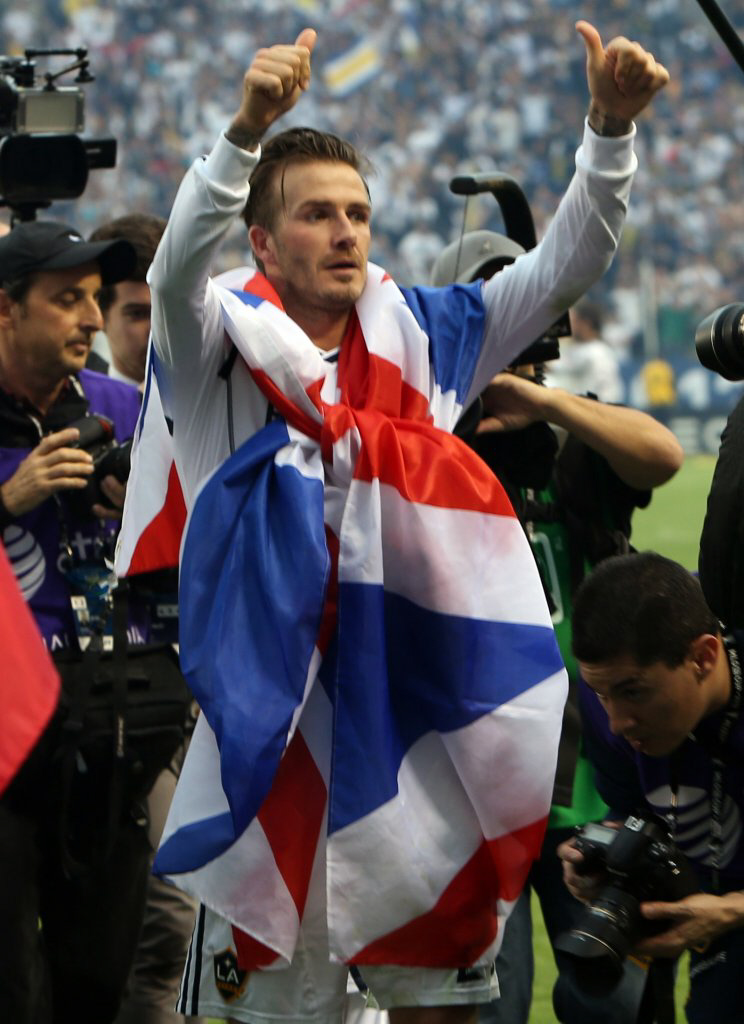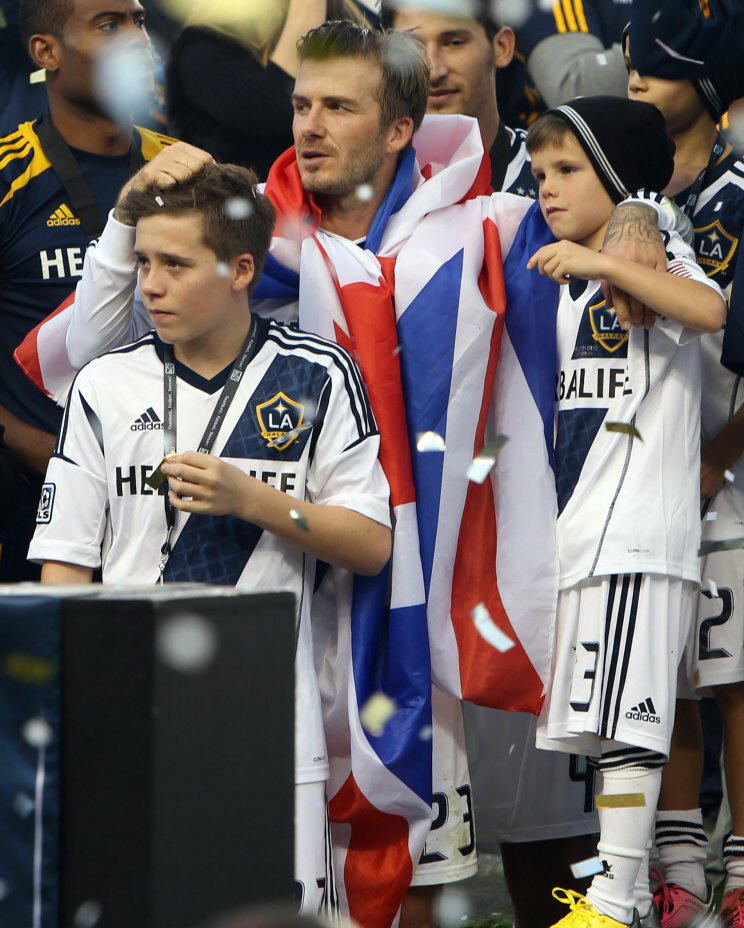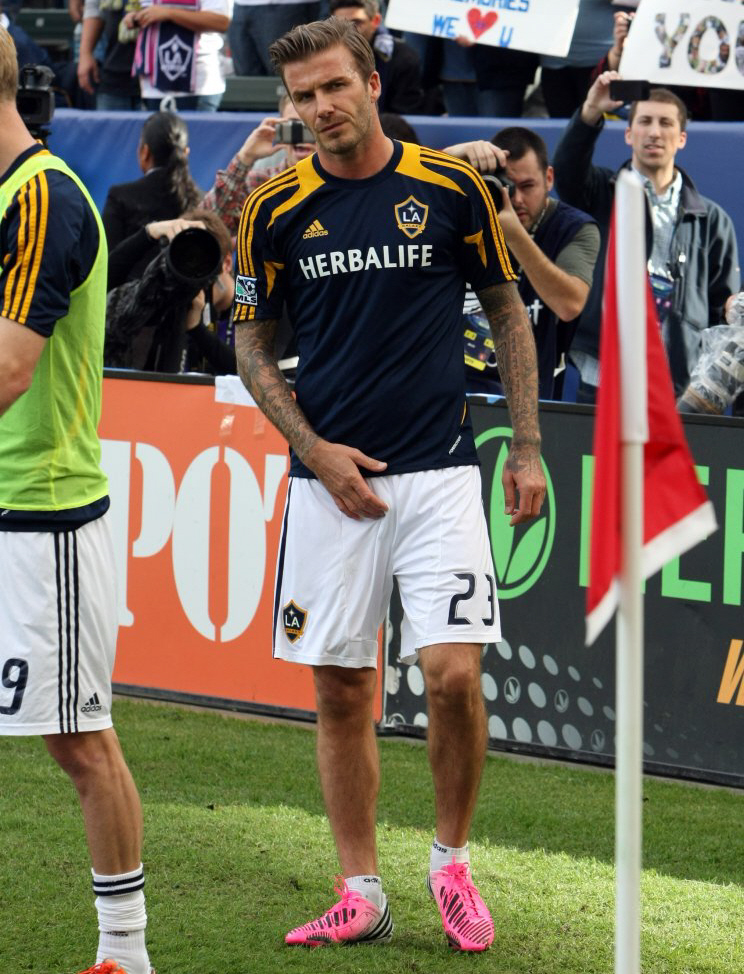 Photos courtesy of Fame/Flynet and WENN.