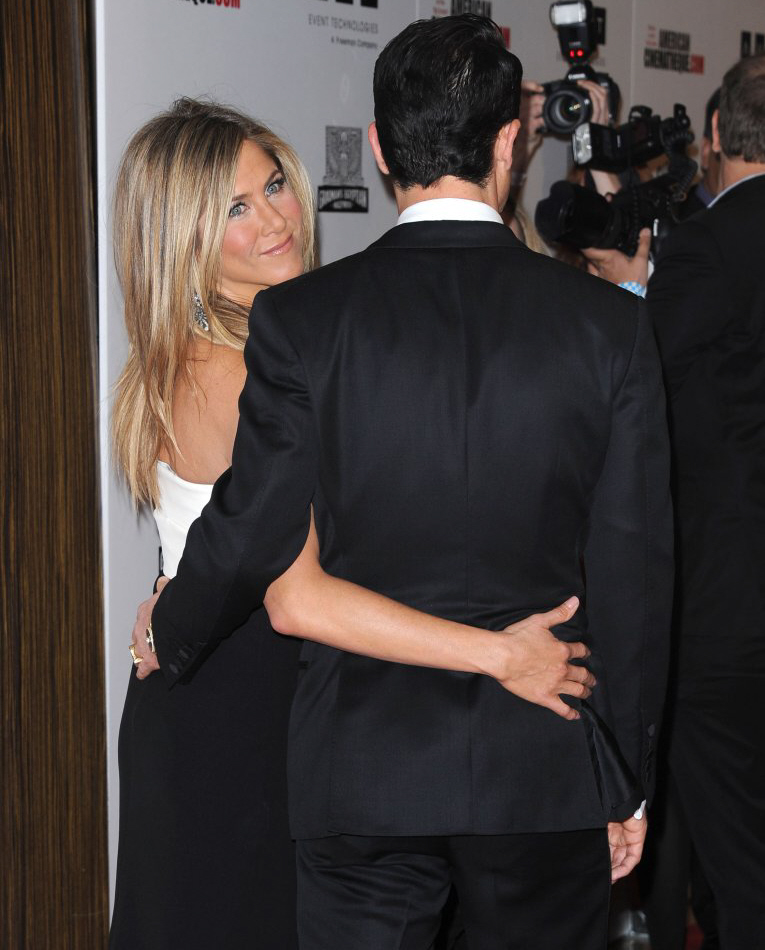 All other gossip kind of got blown out of the water yesterday when Duchess Kate and Prince William announced they were expecting a royal baby. It seems like everything in Hollywood grinded to a halt as all of the celebrities and famewhores waited respectfully for a 24 hours news cycle before commencing with their scandals and controversies. So… that kind of makes me feel bad for Jennifer Aniston and Justin Theroux. Tucked away in the Epic Royal Baby News, I learned that JustJen threw themselves an engagement party two nights ago. Is it just me or is a Sunday night a weird time to throw an engagement party?
With 50,000 roses, lashes of caviar and a spectacular fireworks display, there was nothing understated about Jennifer Aniston's first wedding to Brad Pitt. But as the actress celebrated her engagement to new fiancé Justin Theroux with a low party last night, it seemed her tastes had matured.

While a host of stars gathered to mark the occasion, they were dressed down for the bash at the Beverly Hills home Jennifer and Justin now share. Guests including Demi Moore and Ben Stiller drove themselves to the party, with the men low key in jeans and checked shirts, and the women keeping warm in trousers and their winter woolies.

Tobery Maguire attended with his wife Jennifer Meyer, even taking their six-year-old daughter Ruby Sweetheart along. Chatshow host Ellen DeGeneres and her wife Portia DeRossi, actress Lake Bell, comedian Ben Stiller and CAA agent Kevin Huvane were all spotted attending.

The vibe was casual and relaxed, in keeping with Jennifer and Justin's relationship. The couple are known for their dressed down look, with 43-year-old Jennifer quickly adopting Justin's uniform of biker boots, jeans and leather jackets when they started dating.

The couple announced their engagement in August after Justin popped the question on his 41st birthday.
You can see some exterior photos of various guests arriving at their home on Sunday here, at The Mail. The guests do look decidedly dressed down, which surprises me. Jennifer seems to have brought Justin over to the most high-maintenance, "glamorous" side of things, and I thought that they would be going full-on LUX all the way. So it's interesting to learn that their engagement party was so low-key.
As for the timing… does an engagement party right now mean that the wedding will be sooner rather than later? I think so. What's weird is that Brangeloonie Sixth Sense has been tingling lately too – I wouldn't put it past Brad and Angelina to get married around Christmas or New Year's too. What if Brangelina and JustJen accidentally get married around the same time?! EPIC.
Oh… I just saw where Us Weekly's sources are claiming this wasn't an engagement party but rather Jennifer's "annual tree trimming party." Is that really a thing for Jennifer? Anyway, Us Weekly has the "exclusive" on her tree because OMG ANISTON 4 EVA I guess. She got a 10-foot Noble Fir because "She likes [her trees] really full and fluffy!" Like she likes her men, I suppose.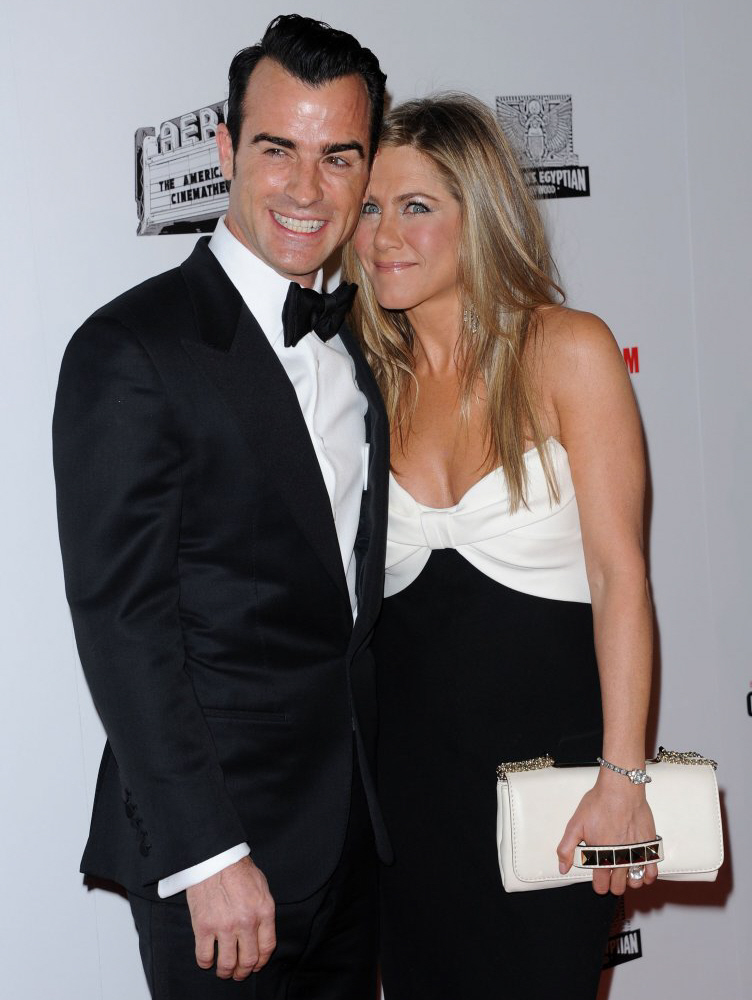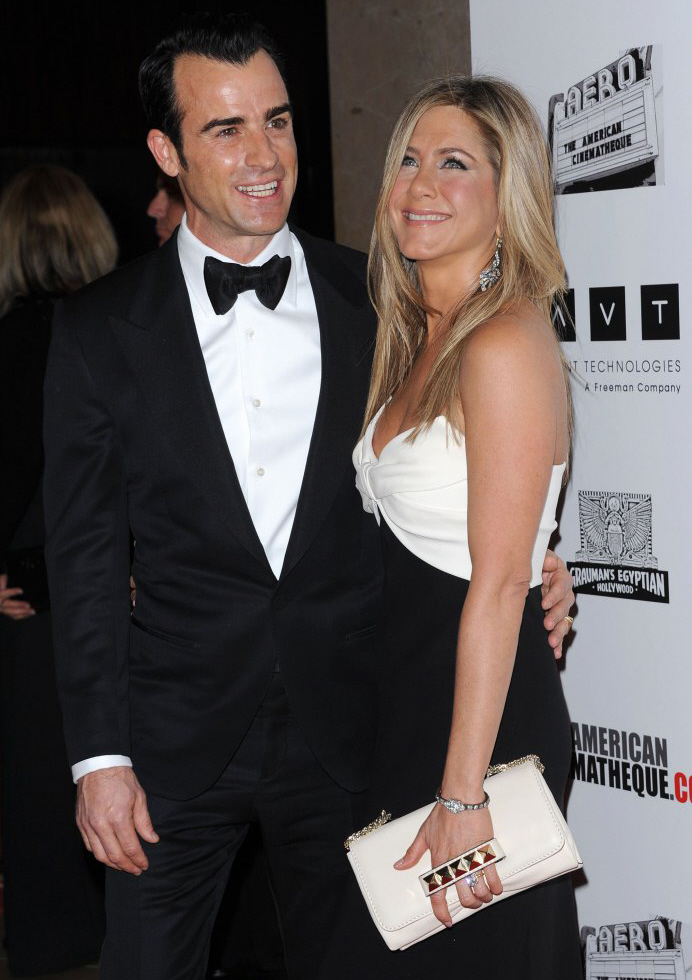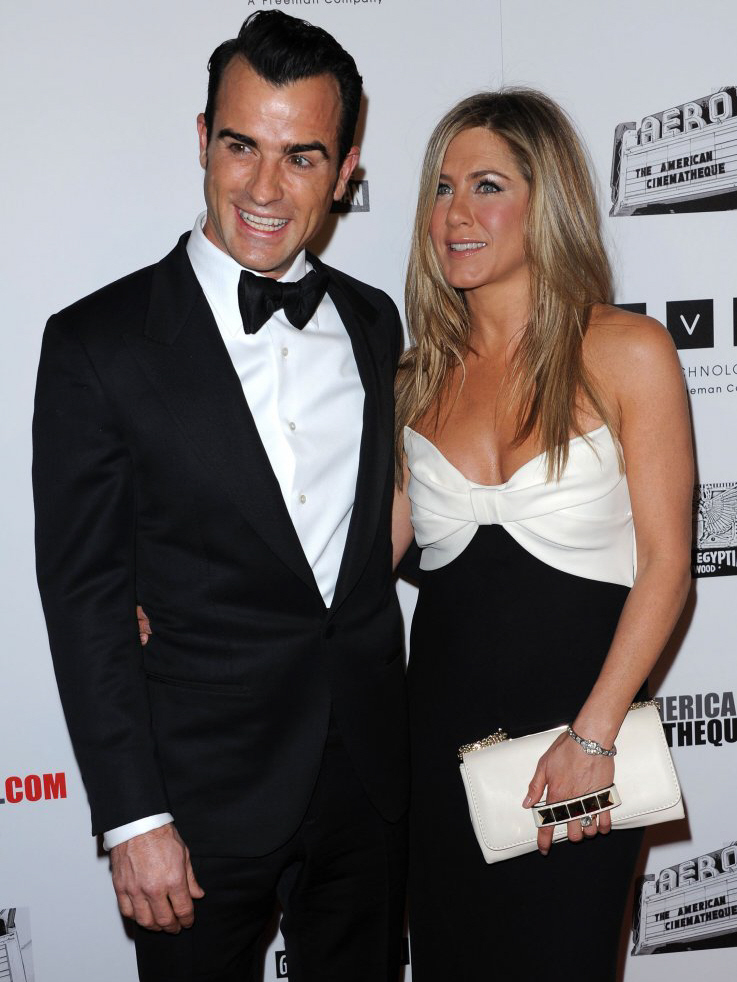 Photos courtesy of Fame/Flynet.