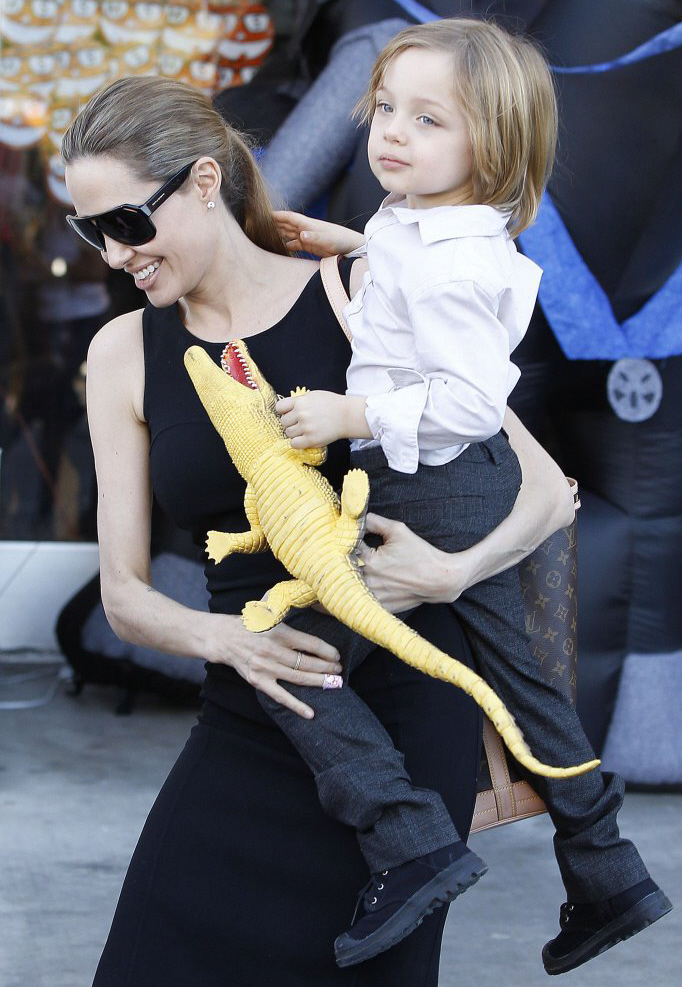 Ugh. I'm a Brangeloonie and everything, but even I get tired of Brad Pitt and Angelina Jolie's talking points. Like, I was fine with Brad talking about the wedding last week while he promoted Killing Them Softly, but now Angelina has given an interview… and I just find it exhausting. They were talking about this earlier in the year, when Brad was campaigning for his Oscar. They talked about it last year. They've started talking about it whenever they promote one of their films. The subject? How they're going to "quit" Hollywood. I don't get why they continue to give quotes about it. If you're going to quit, just quit. We don't need a multi-year build-up to prepare ourselves. Anyway, here's Angelina's new interview where she discusses how she's totally going to quit, for real now.
It was only last year that Brad Pitt claimed he would be giving up acting for directing in the space of three years as he approaches the 50 mark. And now his fiancée Angelina Jolie has vowed the same thing. The Tomb Raider star has now said that she too envisages giving up being in front of the camera so that she can spend more time with their brood of children.

Jolie, 37, has now also spoken out to admit she can't see herself spending that much longer concentrating on her movie career.

She told Channel 4 news: 'I think I'm going to have to give up the acting as the kids hit the teenage years, anyway, too much to manage at home. I have enjoyed being an actress. I am so grateful to the job and I have had great experiences and I have even be able to tell stories and be a part of stories that mattered and I have done things for fun, but…'

The Salt star added: 'I will do some films and I am so fortunate to have the job, it's a really lucky profession to be a part of and I enjoy it. But if it went away tomorrow I would be very happy to be home with the children. I wake up in the morning as a mum and I turn on the news like everybody else and I see what's happening and I want to be part of the world in a positive way.'

Brad made a similar pledge recently when the 48-year-old revealed he'd like to give up acting in the near future as he approaches 50. And he admitted he even chooses what films he appears in carefully now for fear his children will judge him.

He said: 'If I'm choosing a film now I want it to be, maybe, less immature than things I've done in the past. I'm very conscious that they're going to see it as adults. I want it to mean something to them. I want them to think: 'Dad's all right'. It changes everything.'

And it's no wonder the pair are deciding to hang up their acting shoes now as they get even more settled in their family lives. The couple are due to wed in the near future – and Pitt has already spoken about their plans. And it seems like when Brad finally does wed Angelina Jolie it will be a day all about the little cherubs.

The parent of adopted and biological kids – Maddox, 11, Pax, eight, Zahara, seven, Shiloh, six, and twins Knox and Vivienne, four – wants the ceremony to be one where the little ones get as much attention as the beautiful bride.

Following an interview with the actor, a writer at People magazine revealed about the forthcoming nuptials: 'One thing for sure, he says it's going to be all about family: a simple affair with Angie and the kids.'
Maddox is 11 years old now – just two years away from his teenage years, although kids are growing up faster these days and he's probably already a rambunctious tween. So is Angelina saying she'll quit in two years? Is she just trying to prepare us for her eventual withdrawal from Hollywood? Here's the thing: she's already withdrawn from Hollywood a great deal over the past few years. She hasn't appeared in front of the camera since The Tourist, and that was 2010. And she keeps signing on for films too. So… ENOUGH. Enough with conveniently claiming that you're so over it and so family-oriented and you're totally going to quit.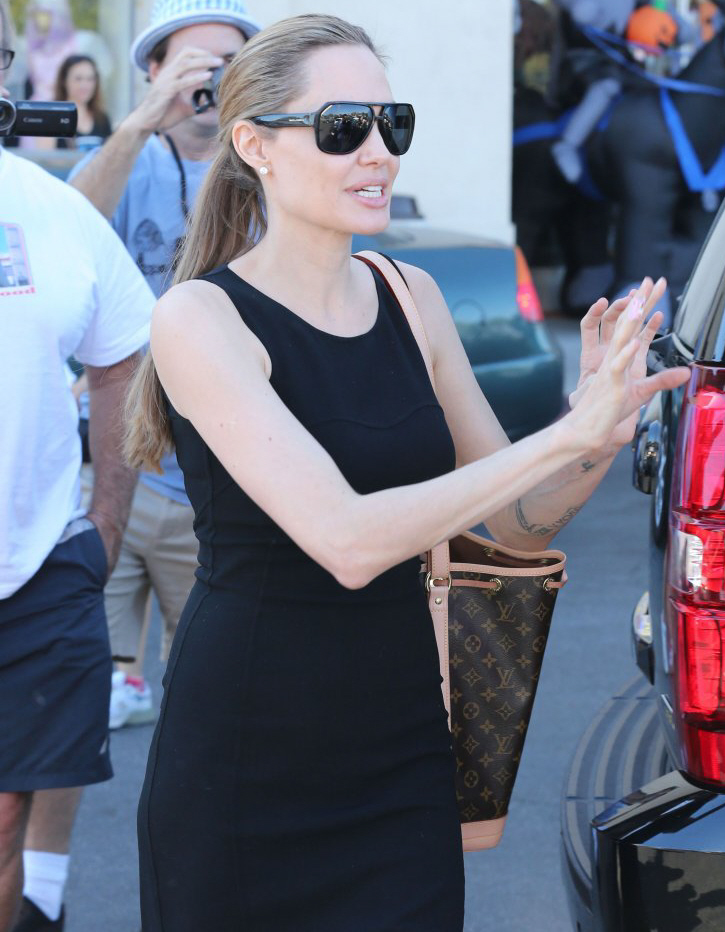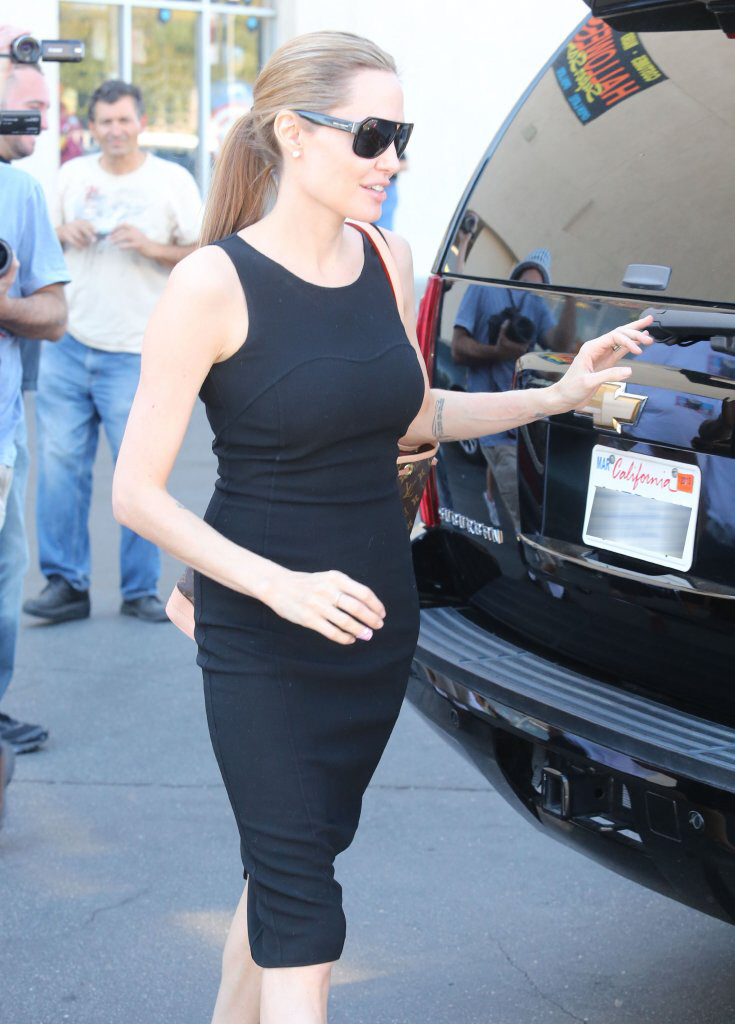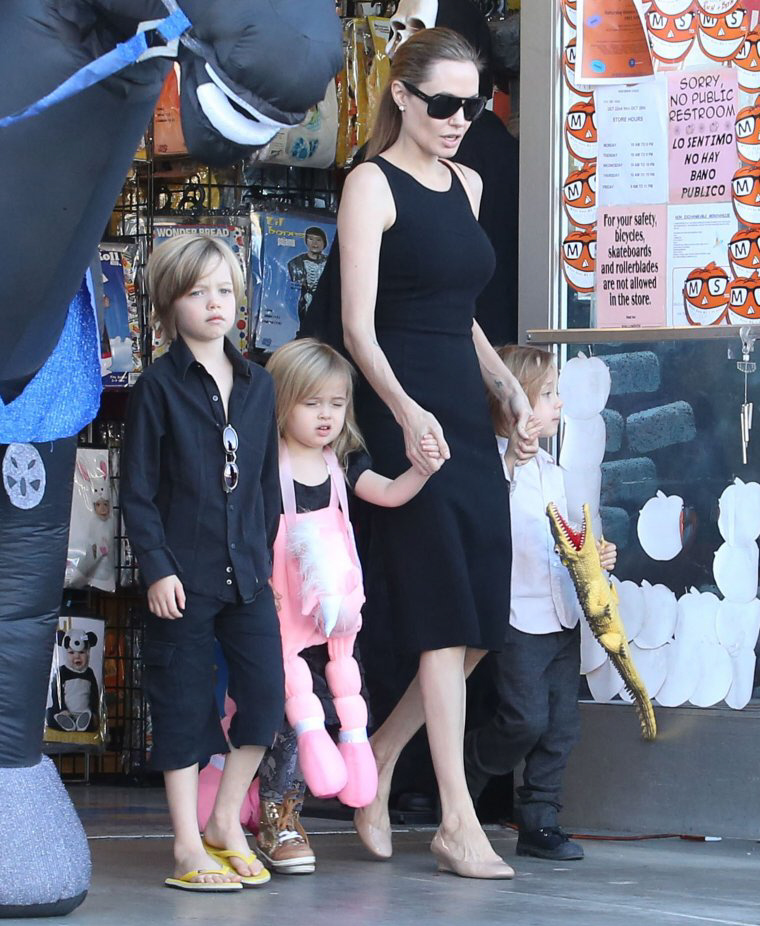 Photos courtesy of Fame/Flynet.