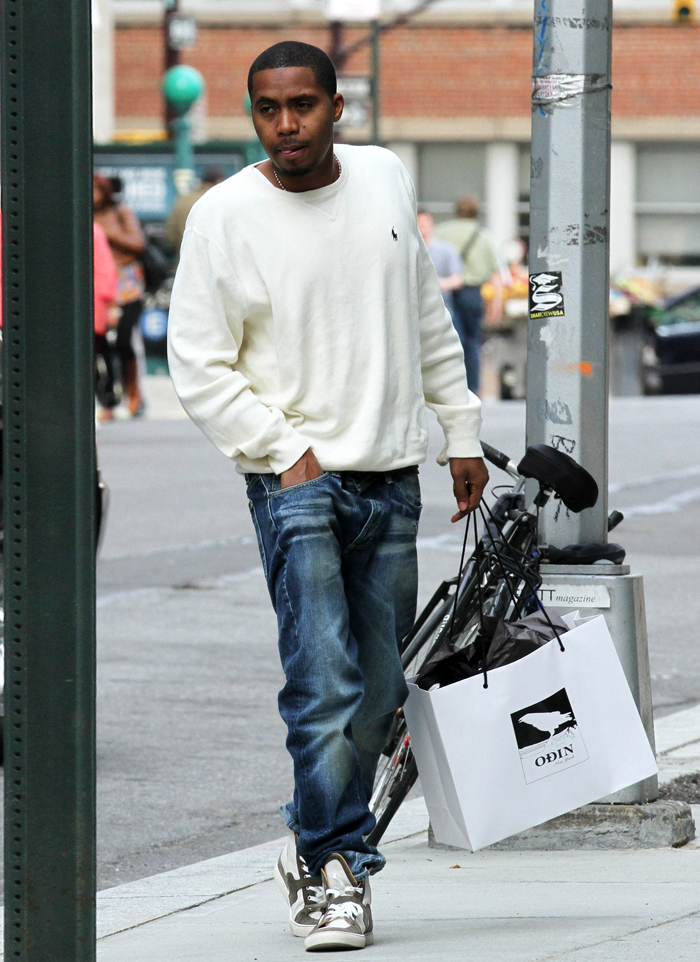 This story is a bizarre but somewhat believable one and revolves around a rumor that Nas isn't really the father of his presumed son, Knight, with ex-wife Kelis. Apparently, there is a new a blind item on Rhymes with Snitch that bears a startling resemblance to a recent tip — which alleges that Knight's true father is NFL football player (and current free agent) Wale Ogunleye — received by Bossip. Naturally, Bossip has posted a photo of Ogunleye (whom Kelis did indeed date at one time) and expresses extreme skepticism on the rumors that Nas isn't really the father of Kelis' baby. Here's the story: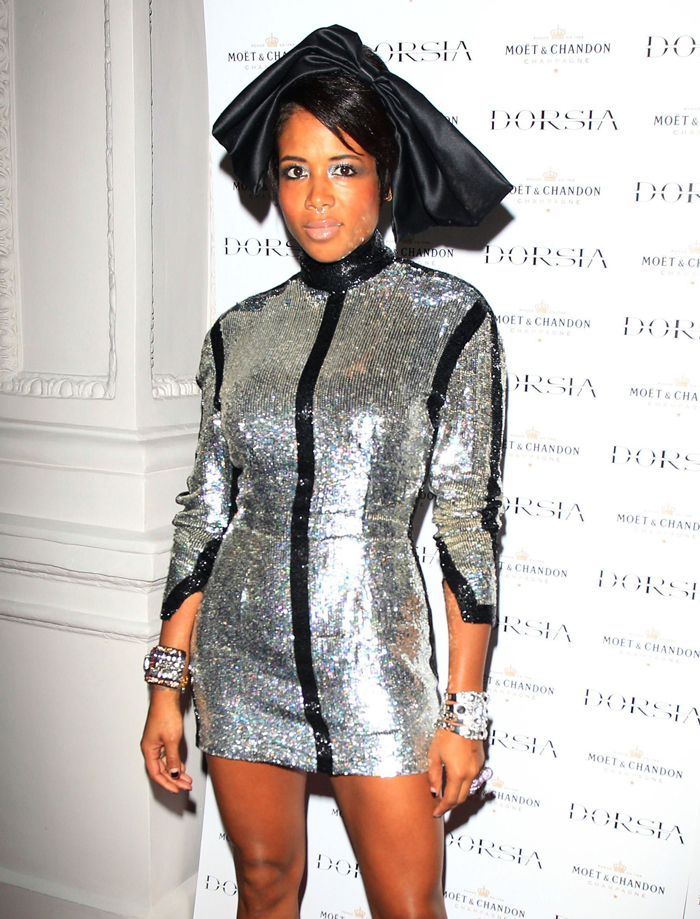 [H]ere is the info we were sent:

Kelis is keeping a secret. The father of her son is former football player Wale Ogunleye not Nasir Jones. After adult freaky tape allegations leaked featuring Kelis and a man other than her husband she decided to become pregnant to save her failing marriage. She though it would take a few months for her to conceive but she was pregnant within a month. She and Ogunleye were having an affair and things happened so quick she was uncertain of the child's paternity. That's why she refused to allow Nas into the delivery room and refuses to allow him to visit her son without her or the nanny. Her son has striking features he inherited from his biological father who is of Nigerian decent. She just recently purchased a foreclosure in Glendale California, and is desperately seeking a sponsor. She fears losing another property she has had two foreclosures and two evictions since her divorce. Ogunleye has since upgraded and is now dating Michelle Williams of Destiny's Child.

Sorry but we're calling bullsh-t on this one right out the gate. There is NO WAY in hell after all the legal hoops these two have jumped through that Nas didn't have that baby DNA tested. Whoever is spreading these rumors needs to get a life.
[From Bossip]
One would think that Nas would have gotten a paternity test before he agreed to pay child support to Kelis, but if they were married and in love and he had no reason to suspect an affair, perhaps he trusted her enough that the question of his paternity never crossed his mind. Still, any dude would be really dumb not to ask for a DNA test when a very huge amount of child support (especially from a rap-star standpoint) is involved. After all, this is the Maury Povitch generation.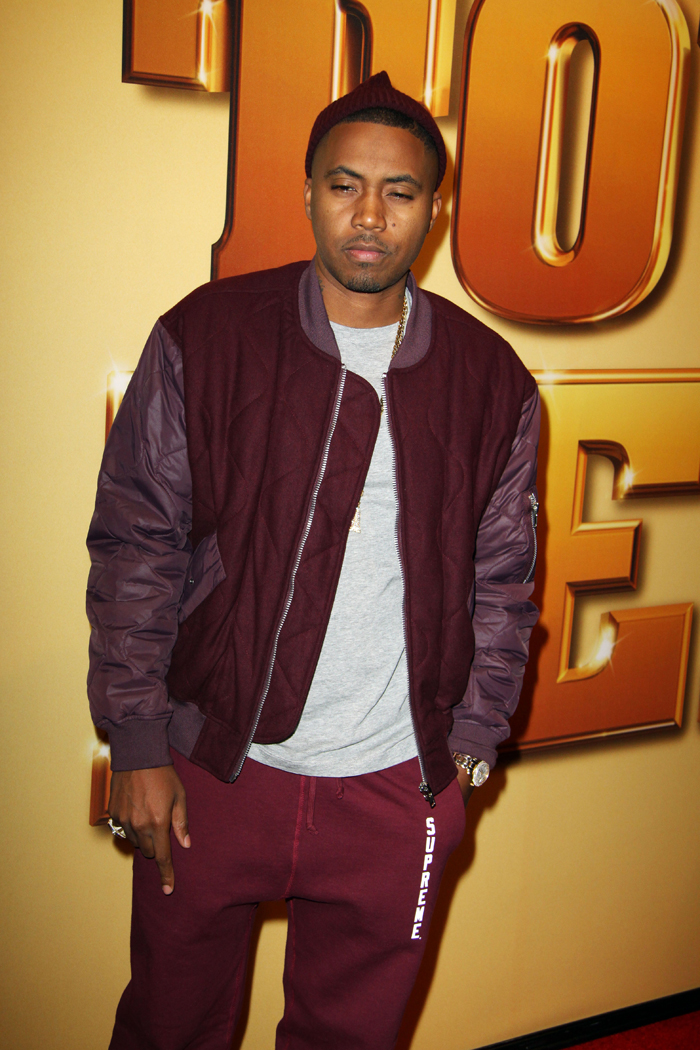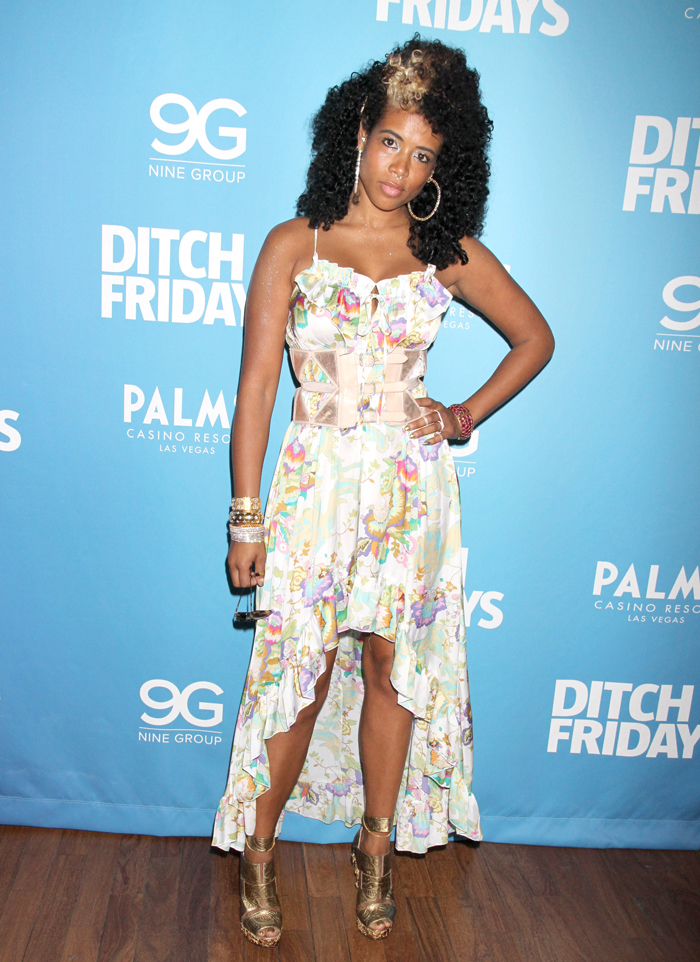 Photos courtesy of Fame/Flynet