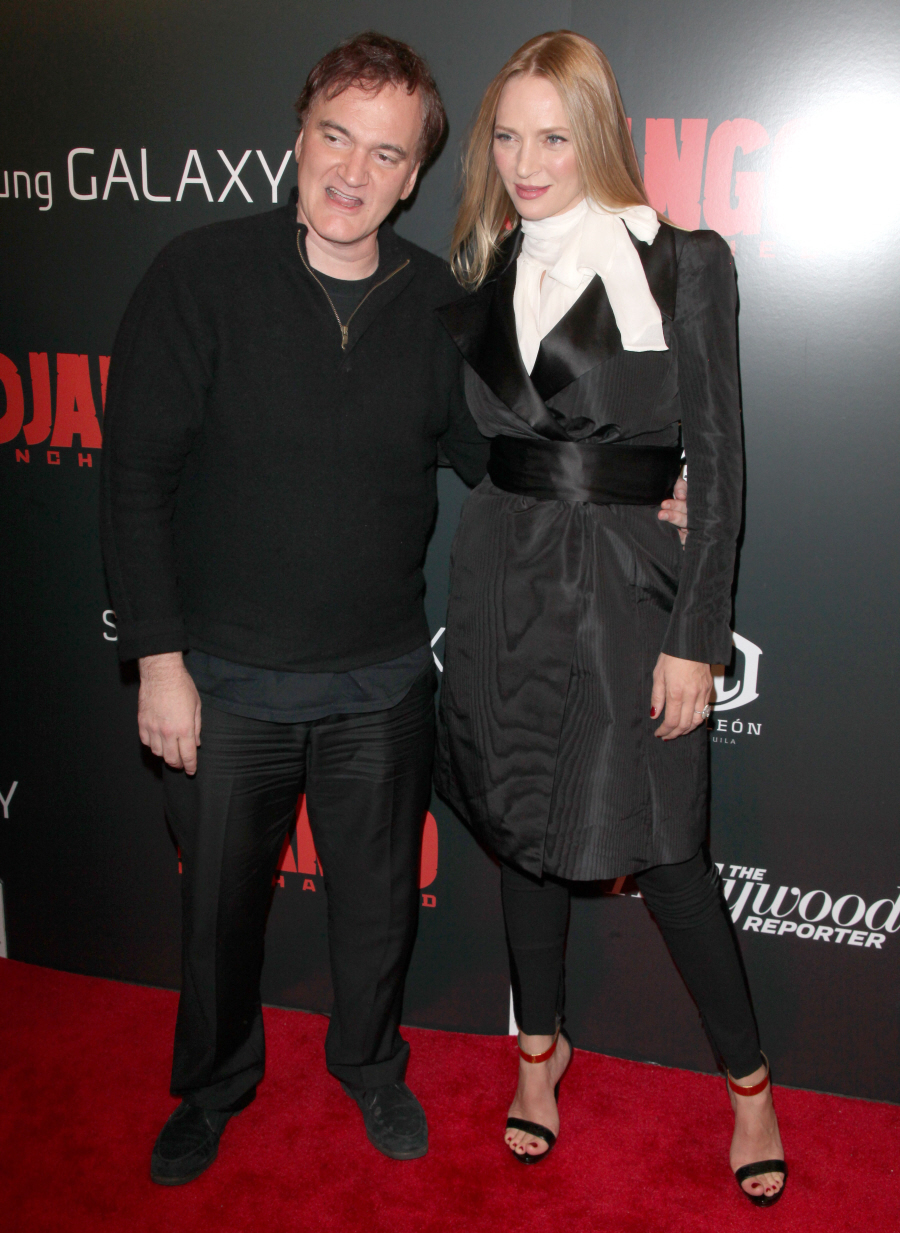 Don't yell at me for focusing on Uma Thurman and Quentin Tarantino! I didn't know who to lead with from last night's premiere/screening of Django Unchained. I was expecting to lead with Kerry Washington throughout the Django press tour, but Kerry wasn't at the screening, which is sad because I miss her fashion. But to make up for Kerry's absence, a lot of ladies came out to support QT, including one of Quentin's great loves, Uma. Remember when Ethan Hawke thought that Quentin and Uma had an affair when they were making Kill Bill? Yeah. He really believed that. And I think Quentin definitely would have been up for it. Who know if it really went down though? Whatever happened, I believe Uma and Quentin are just great friends and collaborators, and they love/respect each other a great deal. I believe she only lets dudes like Arpad Busson put it in, you know? Incidentally, when Quentin was recently asked about a "Volume 3" of Kill Bill, he said it probably wasn't going to happen after all.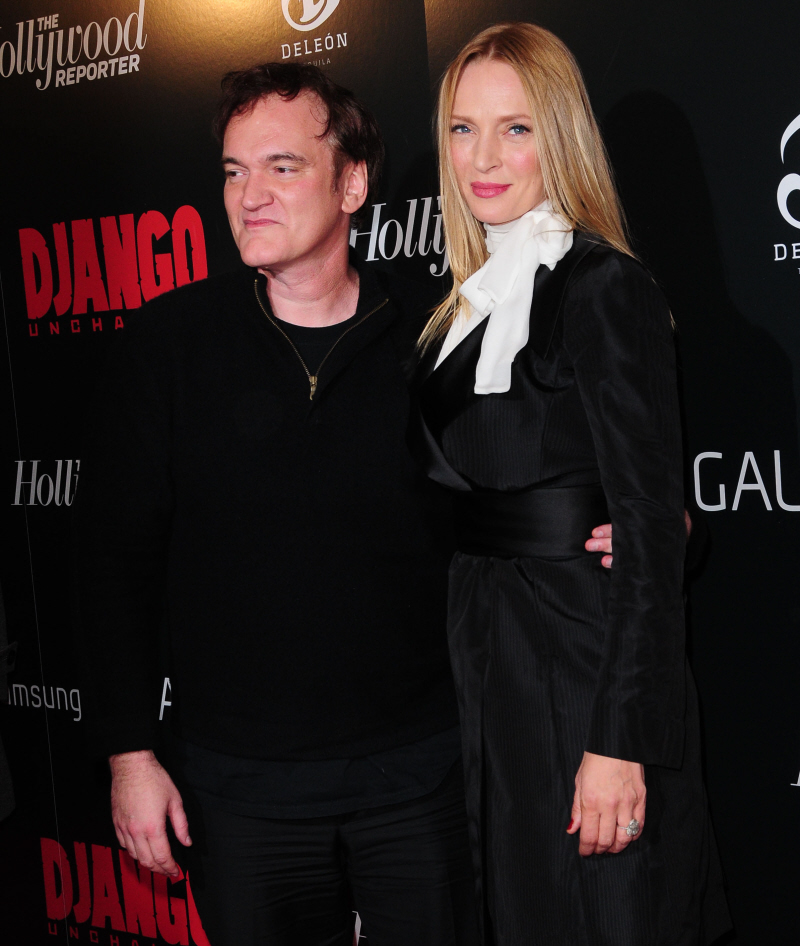 Fine, I'll say it – Christoph Waltz looks HOT with everything shaved. He was looking like a crazy wooly mammoth for a while, but this is a great look for him. Does anyone else think, "Huh, I bet Matt Damon looks like this in 15 years"?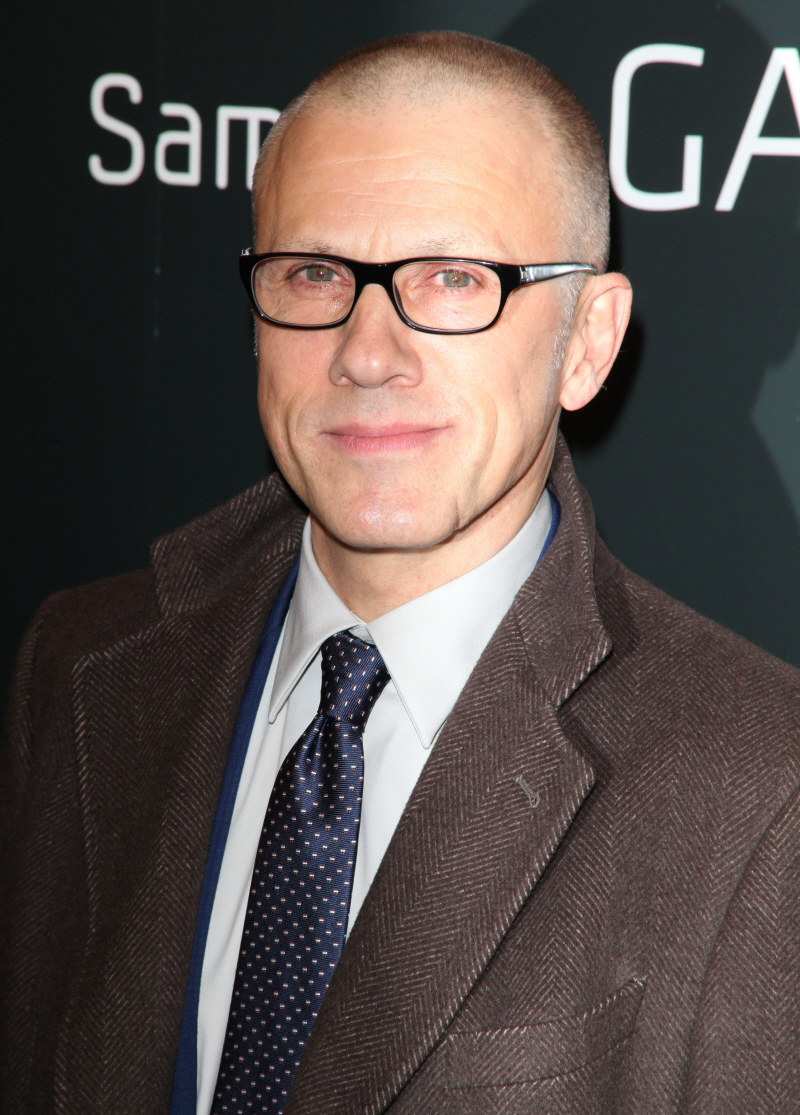 Here's Leo DiCaprio, looking kind of gnomish. What's up with him? When is he going to get a new Victoria's Secret girlfriend? Is he waiting for Miranda Kerr to leave Orly?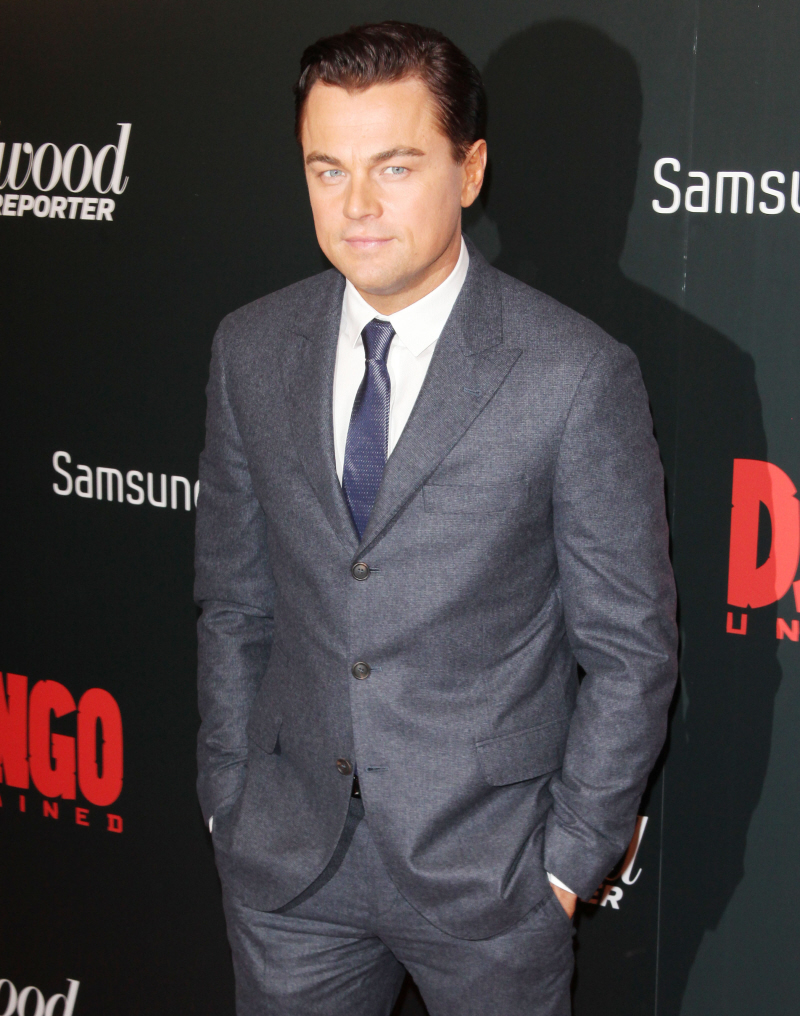 Olivia Wilde in an ALC jumpsuit. Blah.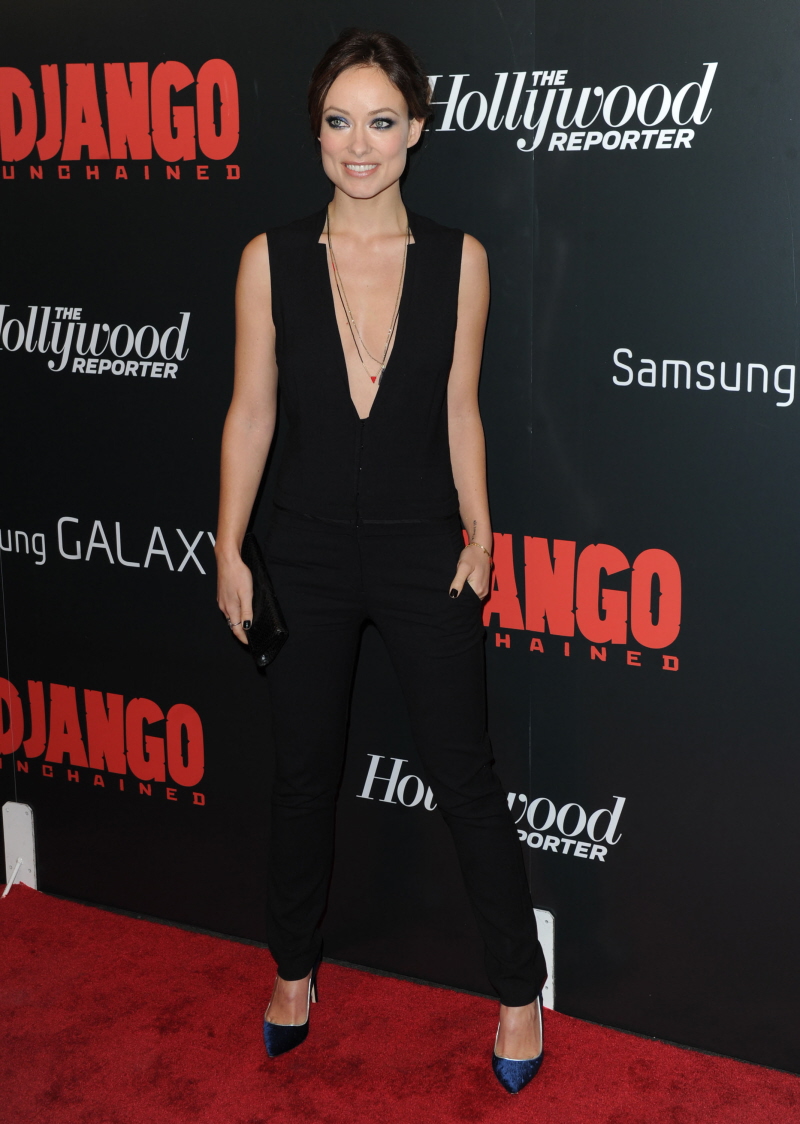 Django himself, Jamie Foxx. I like his suit-sweater combo. He looks good! You want to hear something freaky? Jamie Foxx is 44 years old!! Vampire.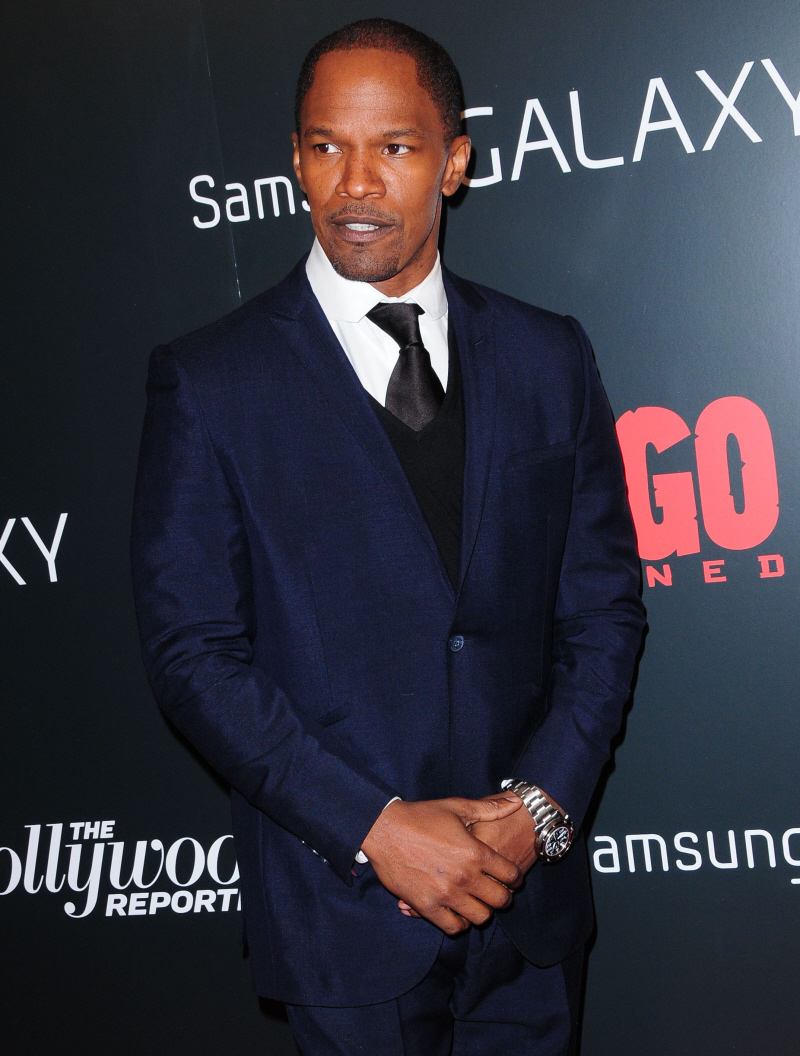 Zoe Kravitz, still rocking the short hair. Out of all of the girls who chopped off their hair over the past few years, I think Zoe works it the best. I'm not crazy about the dress, but it could be worse, so… it's okay.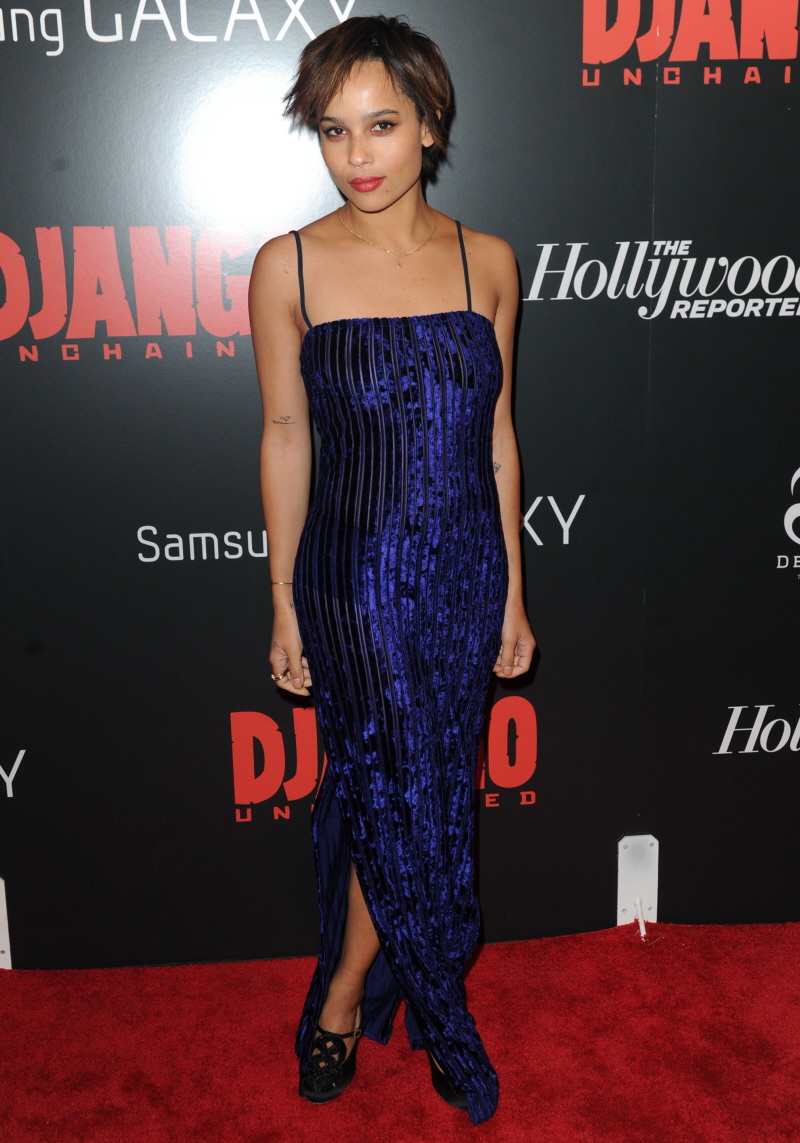 And here's Liv Tyler in what looks like D&G, with some extremely bad shoes. I know CB loves her and everything, but I think we need to acknowledge that Liv has a really bad Shoe Problem.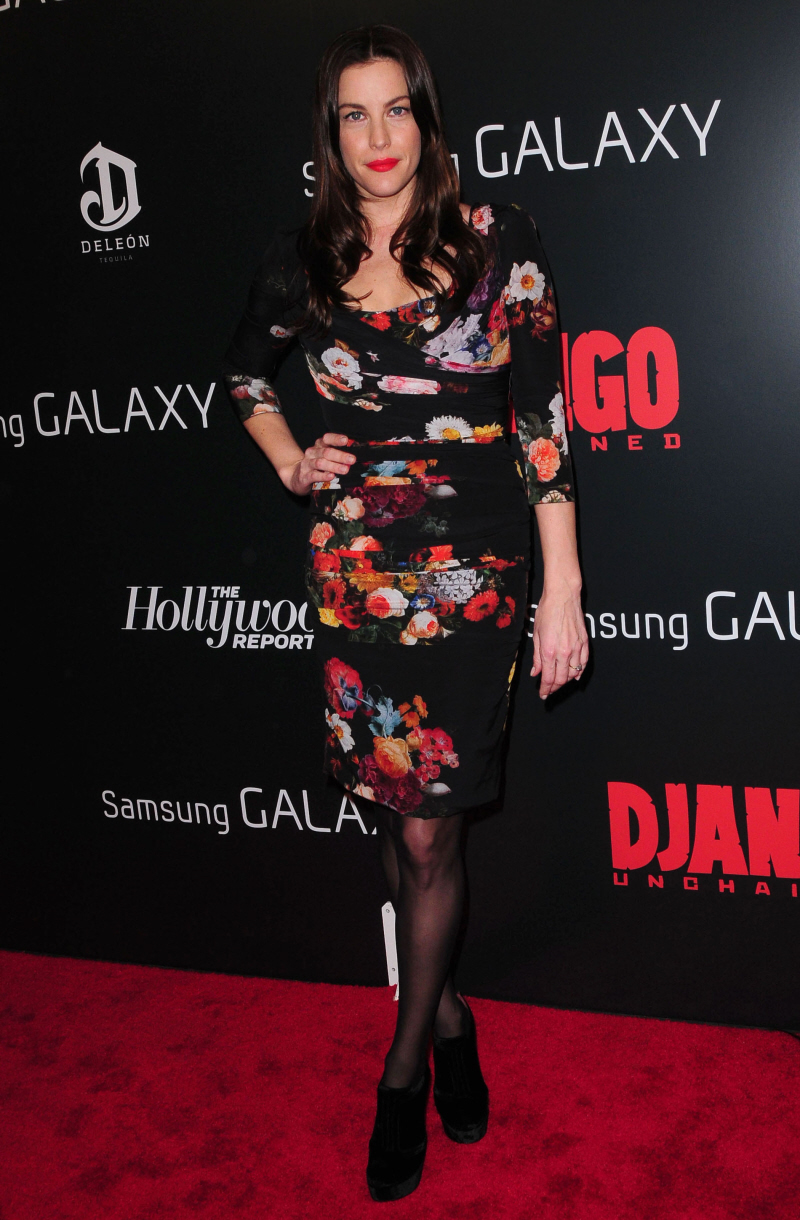 Photos courtesy of WENN, Fame/Flynet.