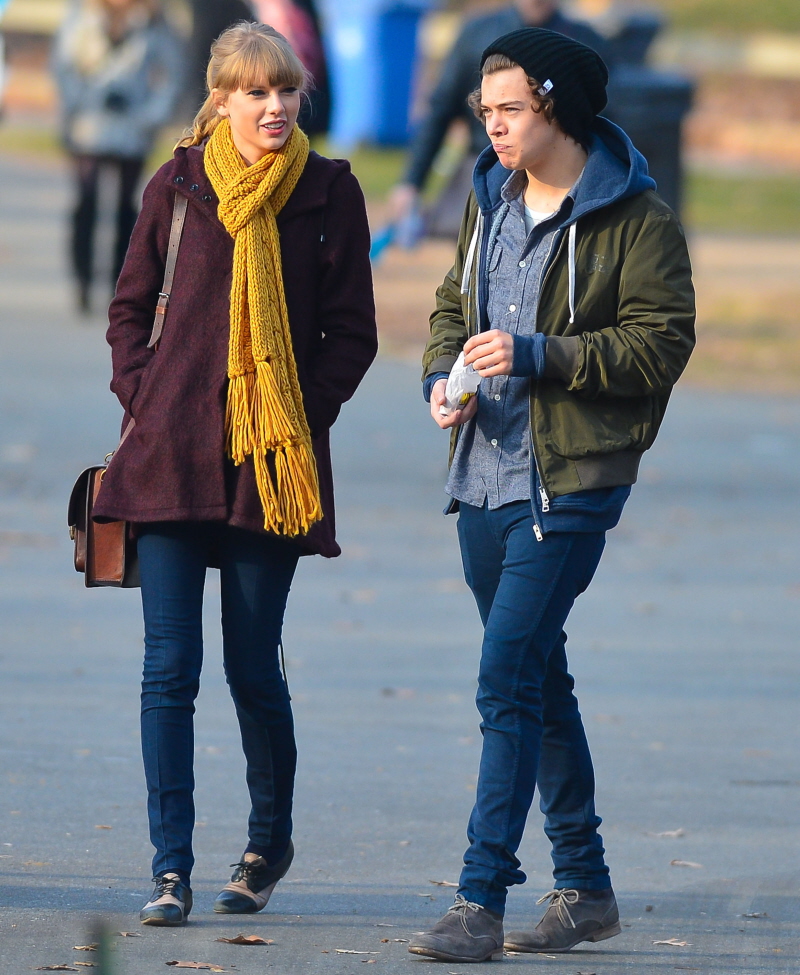 Taylor Swift got nominated for a Golden Globe yesterday. For "Best Song". For that song she did for The Hunger Games. Swifty is up against Adele for "Skyfall" so… I don't know, just my take: Adele is going to win an Oscar for "Best Song". As she should. But Adele even more than Swifty has the real "Midas Touch" in music these days, and everyone was talking about "Skyfall" so it could be that on Golden Globes night, Swifty is sitting there when they call Adele's name… and Adele hasn't even bothered to show up. Would you laugh? I would laugh.
But, thankfully, Swifty is going full speed ahead with Harry Styles. I just heard him speak for the first time when I was watching Barbara Walters' Most Fascinating show. His accent is pretty cute, and he's obviously the breakout of the group, which is… interesting. I wonder how Swifty is influencing Harry? Is she telling him he's the Timberlake? Hm. Anyway, there's a ton of tabloid stuff about Harry and Swifty this week, first of which is that Harry has already introduced his parents to Taylor. Oooo….
One Direction's Harry Styles has only been dating Taylor Swift for a few weeks now, but she's already met his parents!

Life & Style can reveal that following his band's Dec. 3 show at Madison Square Garden in NYC, Harry, 18, hit the Hudson Hotel after-party, where he introduced Taylor, 23, to his mom, Anne Cox, and stepdad, Robin Twist.

"His parents had come to support him at the show, but they definitely spent time with the new couple," an eyewitness tells the new issue of Life & Style, on newsstands now.

The new couple even put on an impromptu performance for the 'rents, doing a little karaoke together. "Taylor spent the early part of the night hanging with the parents, but once karaoke came on, she and Harry joined together up on stage for most of the night," the insider tells Life & Style. "They played a One Direction song, and Taylor sang along."

After the party, the couple left hand in hand.

As Life & Style reported yesterday, that same night, the pair recreated the famous Dirty Dancing lift. It's safe to say these two certainly love spending time together — and with the parents!
That's kind of cute if it's true. Is anyone else just pleased with the idea of an 18-year-old guy who is happy to spend the evening with his parents, nevermind his new girlfriend? Well, as you can imagine, all of this is going to Swifty's head. She's already thinking about marriage and babies probably. But according to the tabloids, so is Harry! A source told Star Mag, "Harry has told [Taylor] this is a big deal for him and that he has never felt like this way about a girl before. He's had loads of flings with other girls, but nobody has got to him like Taylor has. They really get each other." He told her she was "The One". OMG!!! A source tells Us Weekly, "For now, she's totally caught up in love. It's how she is. She does not go at a normal pace in these relationships. It's zero to 60 in seconds."
Swifty is described as being "all over him" repeatedly, and it's also being said that she's looking for a house in London. Which… I mean, obviously. She was with Conor Kennedy for two seconds and she bought a Hyannis Port house. So why not real estate stalk her new boyfriend too? And that's where they are now, too – they're in England, sightseeing and hanging out and having fun. This is like a super-duper big deal, you guys. It's, like, epic and stuff.
Here are some pics of Harry and Swifty in England: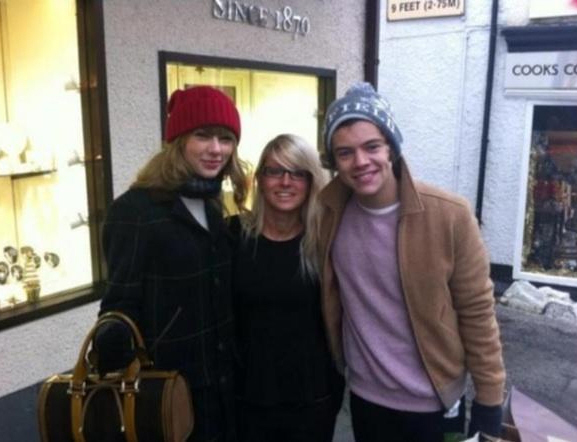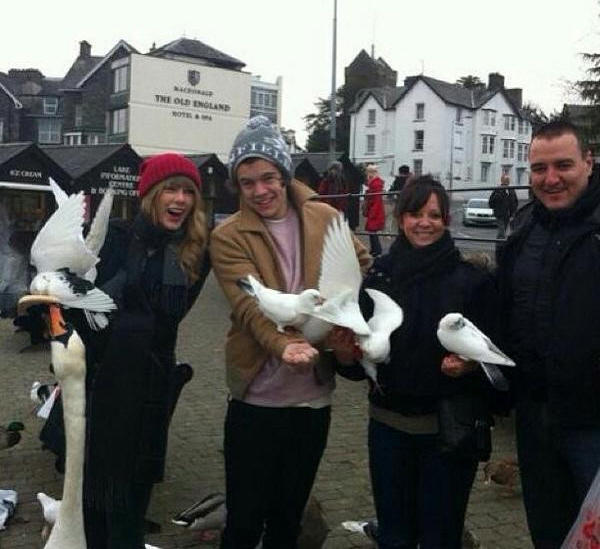 Here's Harry lifting Swifty like in Dirty Dancing!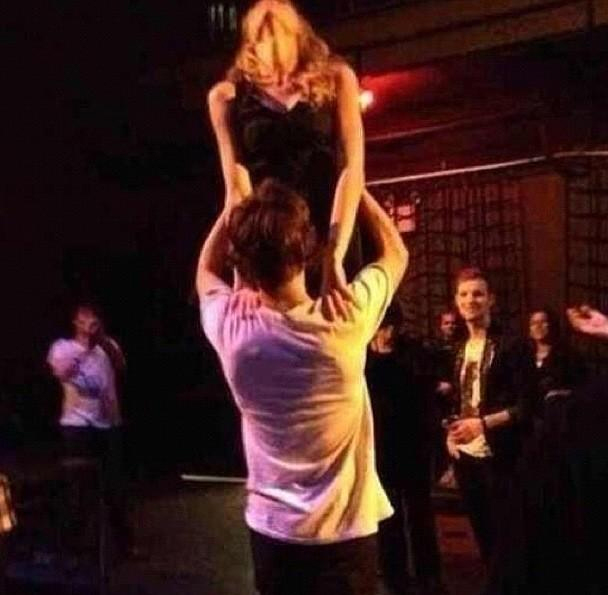 Here's Swifty and Harry hanging out with… Ed Sheeran?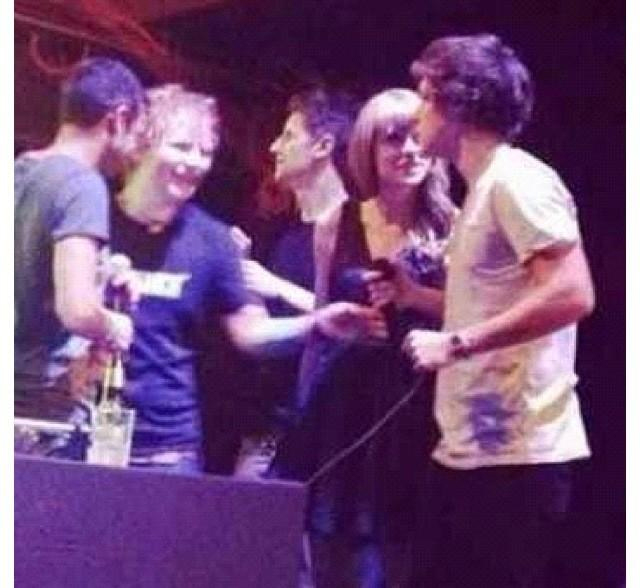 And here's Swifty's new music video (with Ashley Greene's ex, Reeve Carney):
Photos courtesy of Fame/Flynet and IDUpdatesAU Twitter.