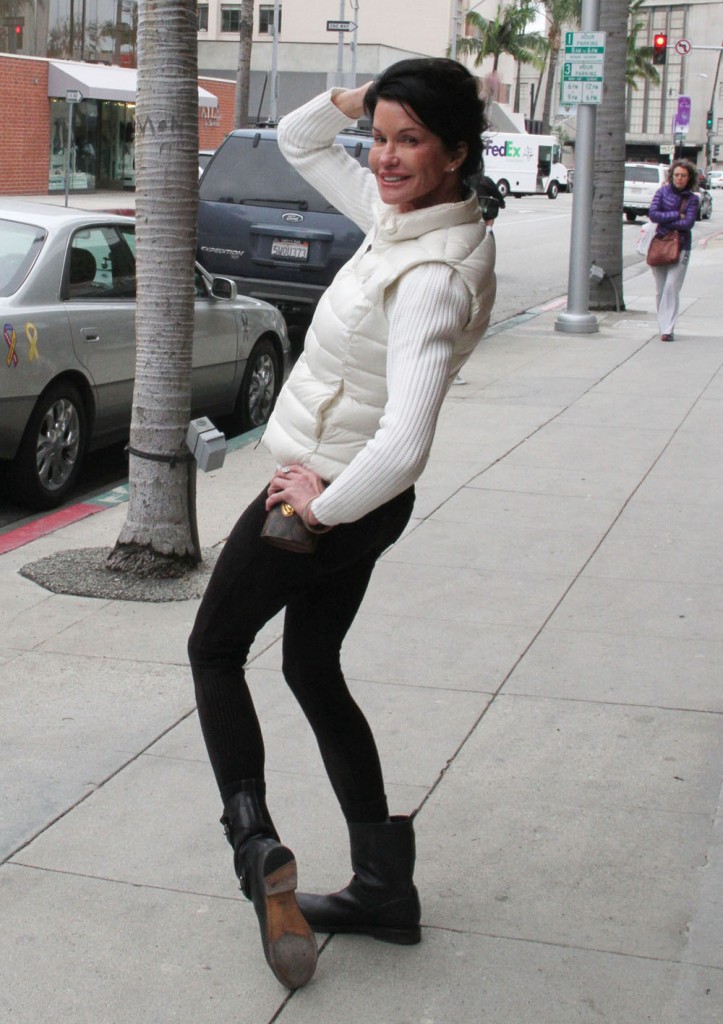 These are the most recent photos we have of Janice Dickinson, they're from December 14 and she's not wearing an engagement ring. (You can see the engagement ring photos here.) Those of you who are seasoned gossip-watchers know who Janice Dickinson is. She's a 57 year-old insufferable famewhore who calls herself "the world's first supermodel" and has gone way overboard with the plastic surgery. She mugs for the paps every chance she gets and regularly stages bikini photo ops and makeout sessions with young guys. In fact it was just three months ago that she made out with Lindsay Lohan's costar in The Canyons, a p0rn star named James Deen, in front of the paparazzi. (Those photos are here.) I thought Janice liked younger guys (Deen is allegedly 26) but I guess when it comes to marrying them she goes for money instead of youth. She's engaged to a guy 10 years older than she is, a doctor, and brags that she's going to have a wedding that will put Brad and Angelina's nuptials to shame. Here's what she said about her plans. This will be her fourth marriage.
Janice Dickinson is engaged to Dr. Robert Gerner, and she's already planning a big wedding.

"I intend to make Rocky the happiest man in the world for the rest of his life," Dickinson, 57, tells Us Weekly of her fiance (nickname Rocky). "I couldn't be happier right now. Oh! And our wedding is going to make Brad and Angelina's look like a trip to city hall!"

The former America's Next Top Model judge has been dating Gerner, a prominent psychopharmacology expert, for about 3 months, a source tells Us. The couple, who met through Gerner's real estate agent son, recently bought a home together and celebrated with a housewarming and engagement party on Saturday, Dec. 15.

"It was love at first sight!" Dickinson told Us. Gerner proposed to the model during a car trip to LAX before she dropped him off to attend a conference, a source tells Us. The two went shopping later for a ring together, and Dickinson proudly showed it off at their party Saturday.

"My children, Nathan and Savvy, are over the moon and so happy their mother is so in love," the newly-engaged star, who has been married three times before, said.

"I had a great time last night and all my friends did too," Gerner told Us. "We complete each other — our personalities really compliment each other."
She called her daughter Savvy? That's bizarre. Doesn't it sound like she's counting on this guy to croak soon? She said "I intend to make Rocky the happiest man in the world for the rest of his life." Who talks like that except women hoping to outlive their husbands and inherit their money? She's been with this guy a whole three months and she's already committed to sticking it out for the sake of his estate. I'm just surprised he's not a plastic surgeon. The Daily Mail has photos of the happy couple and another one is below. Janice's fiance is the guy off to the right of the photo where she's posing with Jimmy Fallon. You can't tell here, but they really look alike.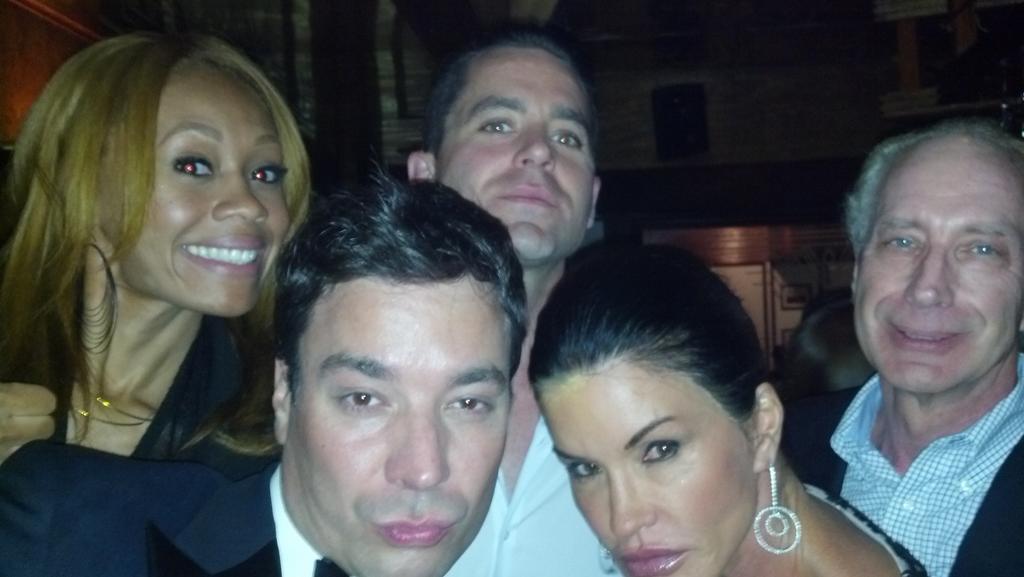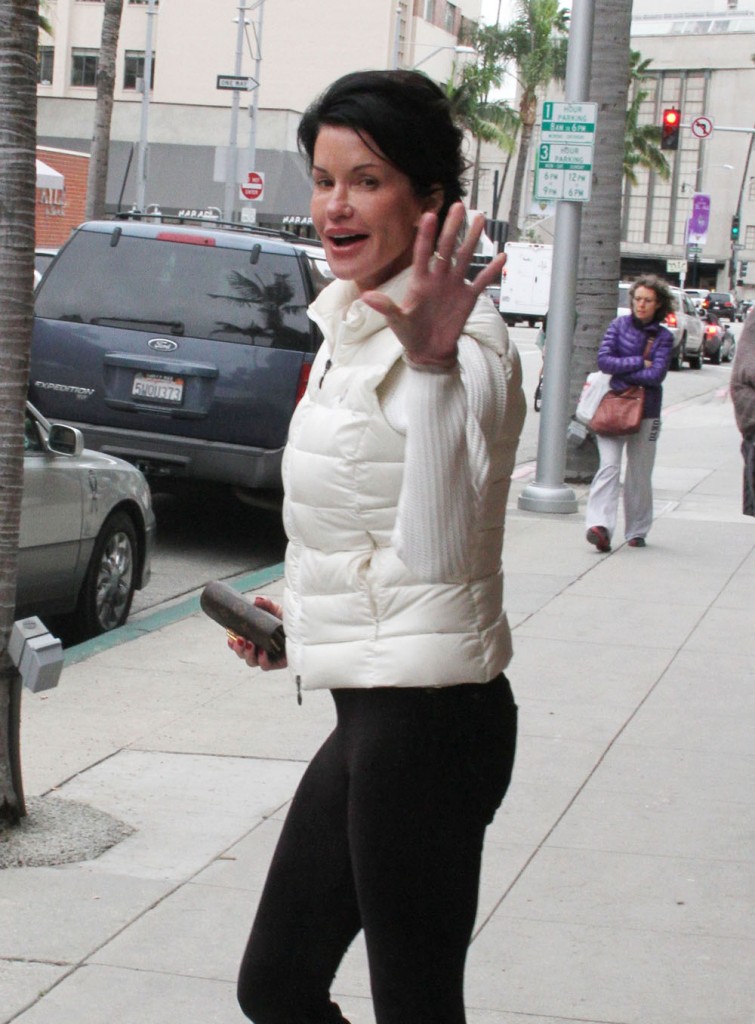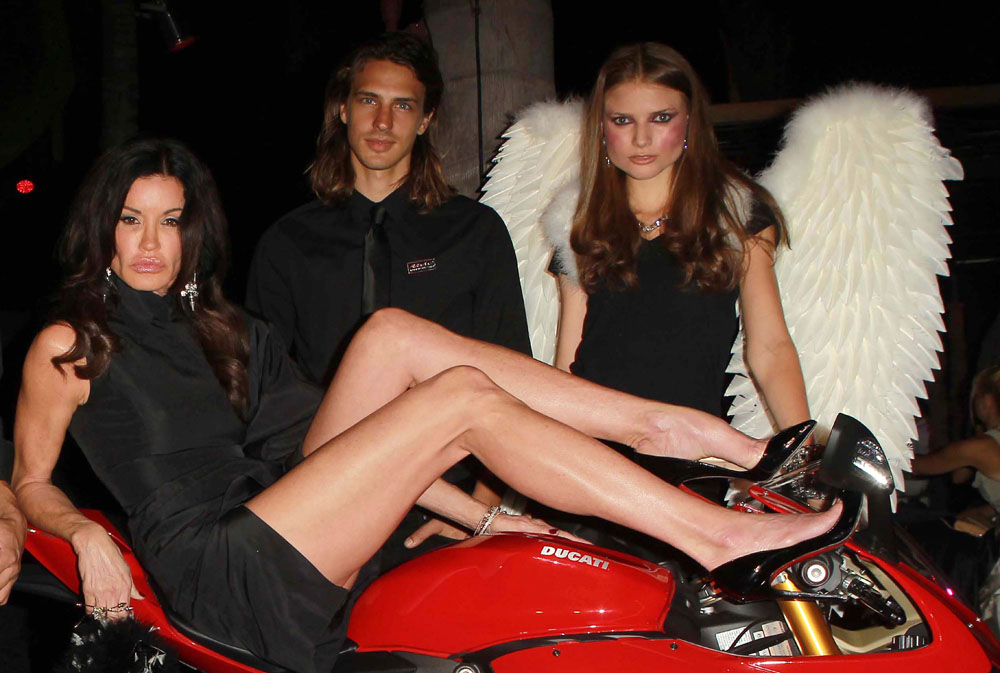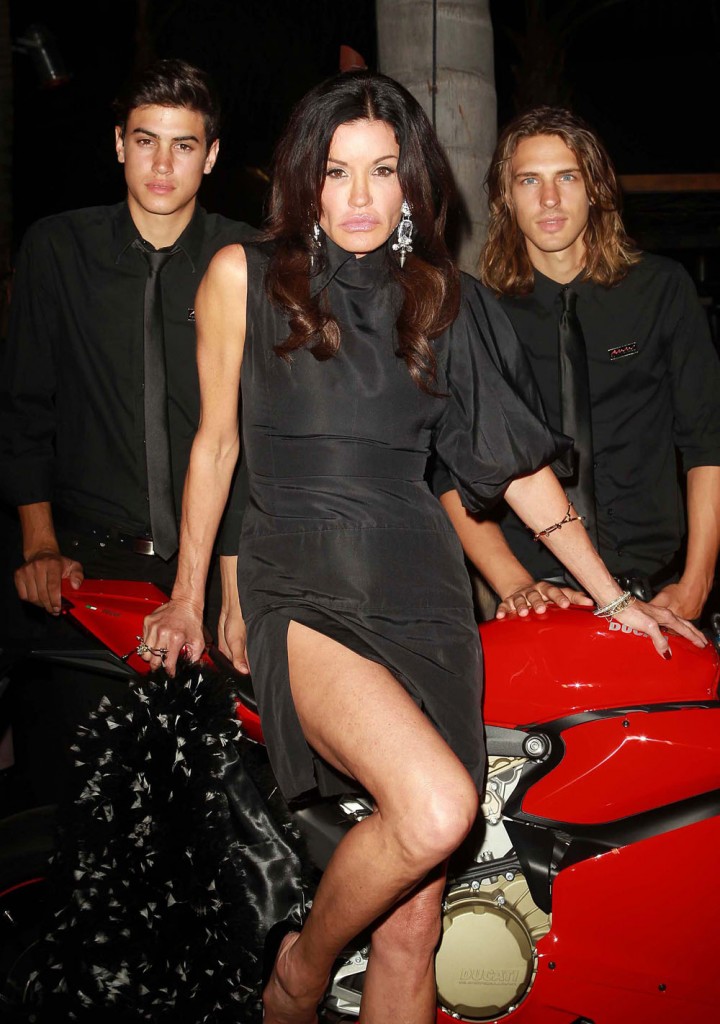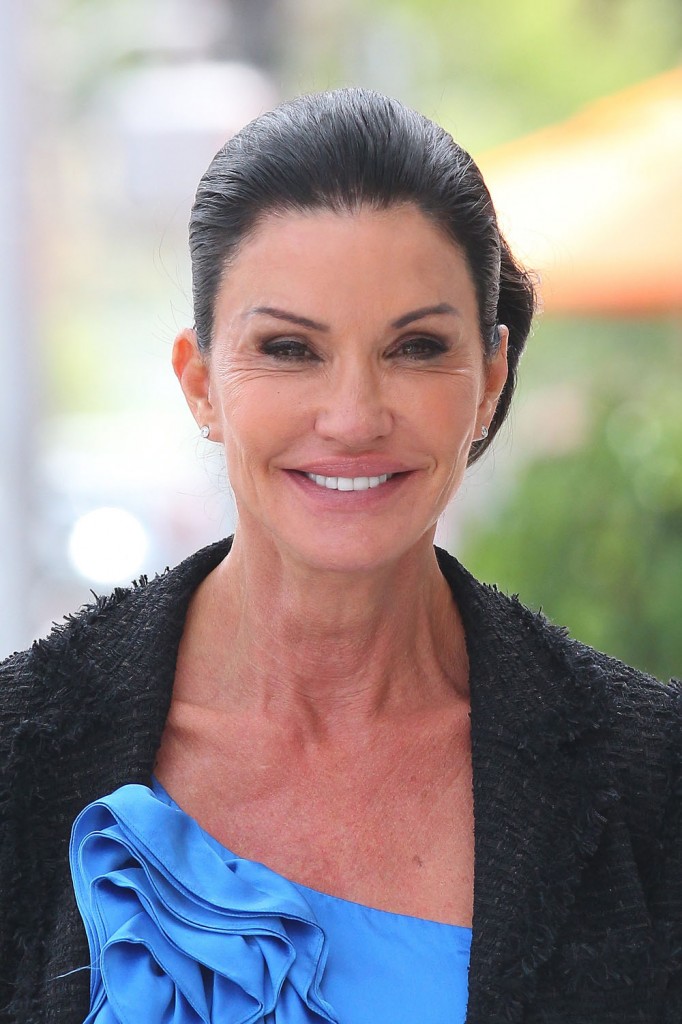 Photo credit: WENN.com and FameFlynet