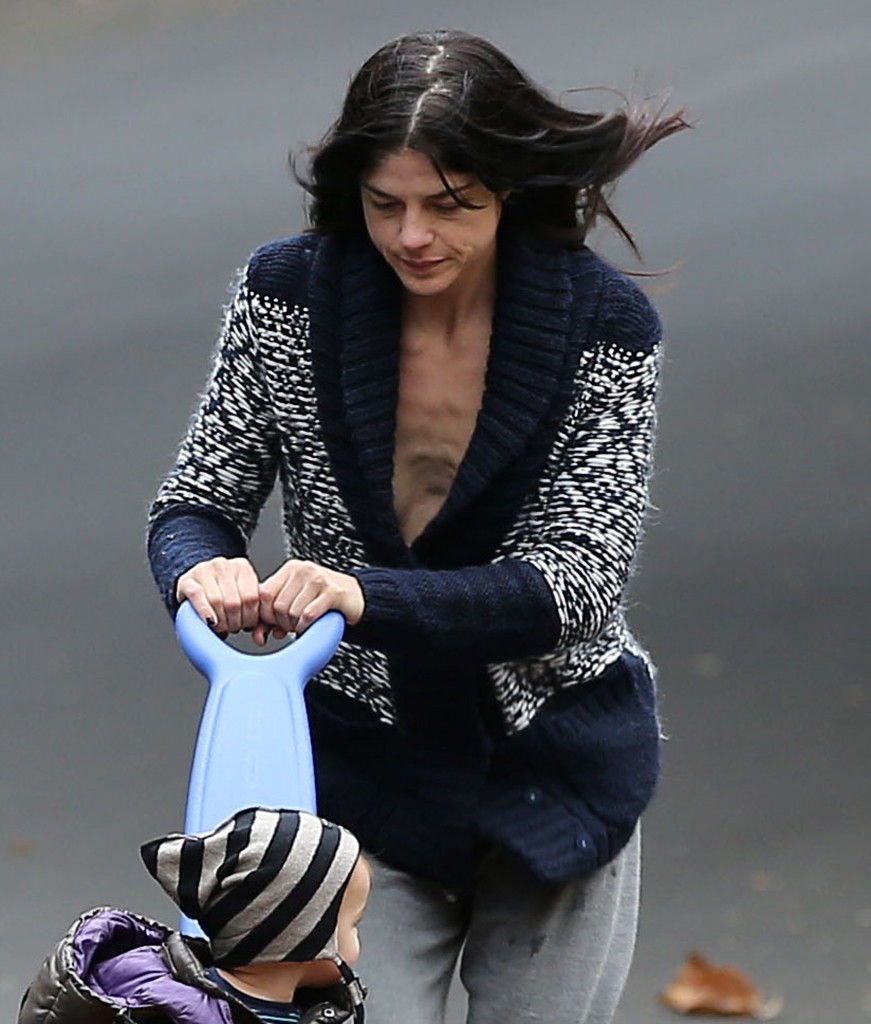 These photos recently came out of actress Selma Blair over the weekend in which her sweater was popping open and showing her bony chest area. Selma gets papped a lot for some reason which doesn't seem proportional to her level of fame, so she possibly didn't know she would be photographed here before she stepped out for a walk. She's shown with her absolutely adorable 16 month-old son, Arthur. That baby is precious! These are some very gorgeous candids of that little boy, and you can see on Selma's face that she's playing along but didn't expect to see paparazzi. Selma was wearing sweatpants, some Uggs, and an oversized cardigan with nothing on under it. A weight-sleuth consulted by Radar says Selma is underweight and points out that she lost weight after breaking up with her baby's father in September. They estimate her weight at just 80 pounds or less, which sounds inaccurate to me but I'm not a decent judge of weight. Here's part of Radar's story, with more at the source:
"She looks extremely malnourished and at 5'3″ can only weigh 75 to 80 pounds," nutritionist and The Hamptons Diet author, Dr. Fred Pescatore, who has not treated the star, told RadarOnline.com in an exclusive interview.

As we previously reported, Blair, 40, and fashion designer Jason Bleick, 42, broke up in September after reportedly "fighting non-stop" and have since strived hard to be amicable for the sake of their 16-month-old son, Arthur, but the stress has made her a shadow of her former bubbly, healthy looking self.

"I'd say she's definitely a thin person now, and does look gaunt and sunken-in," Jackie Keller, CEO of NutriFit and author of Body After Baby exclusively revealed to Radar, explaining how heartbreak can have a devastating affect on someone's eating habits.

"Splitting up a home is one of the most traumatic experiences one can go through, even if it is something that both people want to do. It's not unusual to your lose appetite and it is very common to forgo eating since it can seem like more of a chore than a necessity," she explained.

"Additionally, sleep can be very disrupted (thus causing bags under the eyes and a haggard look), as you try to adjust to a new normal, which can also lead to weight fluctuations.

"Coincidentally, statistics show that as many women gain weight as lose it after divorce, so it's very individual," added Keller.
Just among people I know, I've seen more weight loss like this after a breakup than weight gain, so it's interesting for me to hear that just as many people gain weight. Selma is probably going through some stress and lost more weight than she intended. I don't think we should concern troll her over it. If we didn't see her chest area she wouldn't look as thin.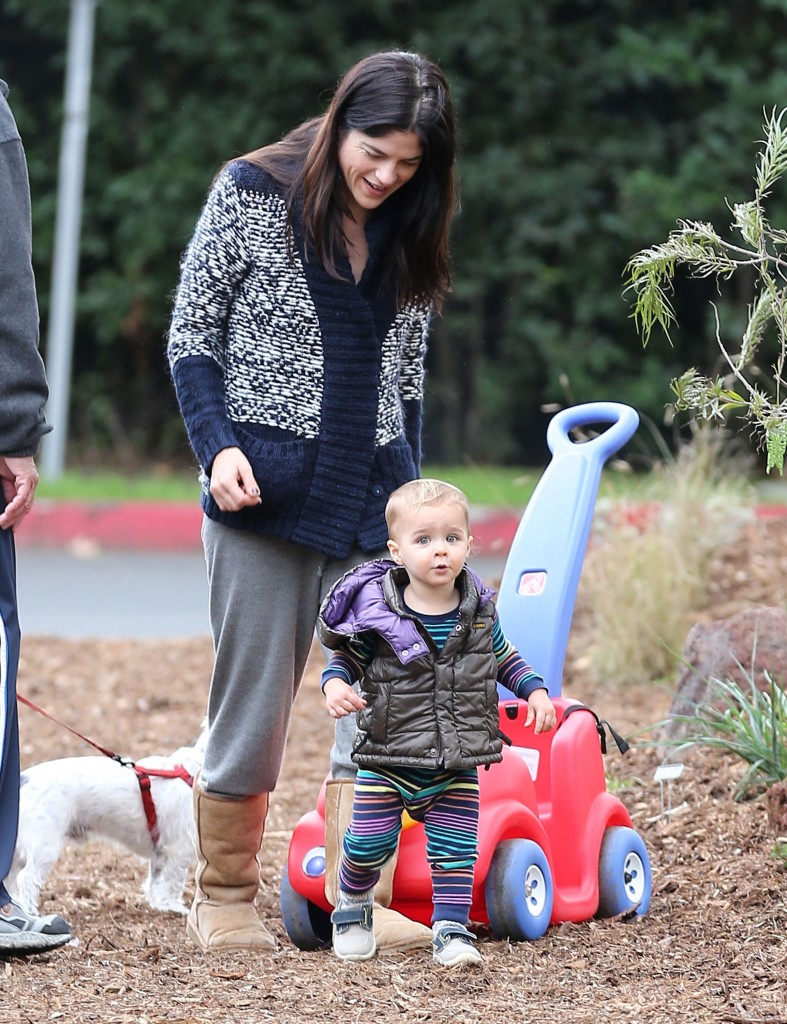 As for her outfit she looks like a tired mom who wanted to take her kid out to play and didn't expect someone there with a camera. Still, I would have thrown on a t-shirt or cami under that sweater and would have worn jeans with it. That's just me. I'm not a sweatpants kind of person, but I've also lived in Europe for years and over there you don't even wear your gym clothes outside of the gym. I like how casual it is in America, though, it feels really freeing to me that I don't have to get all made up to leave the house. It's not like I ever have to worry about getting papped, though.
That is one happy toddler. These pictures scream "good mom" to me more than anything else. Look at how she's running with that little push car. I miss that time. I've been hugging and kissing my kid a lot more lately. Every time I turn on the news I've been crying my eyes out.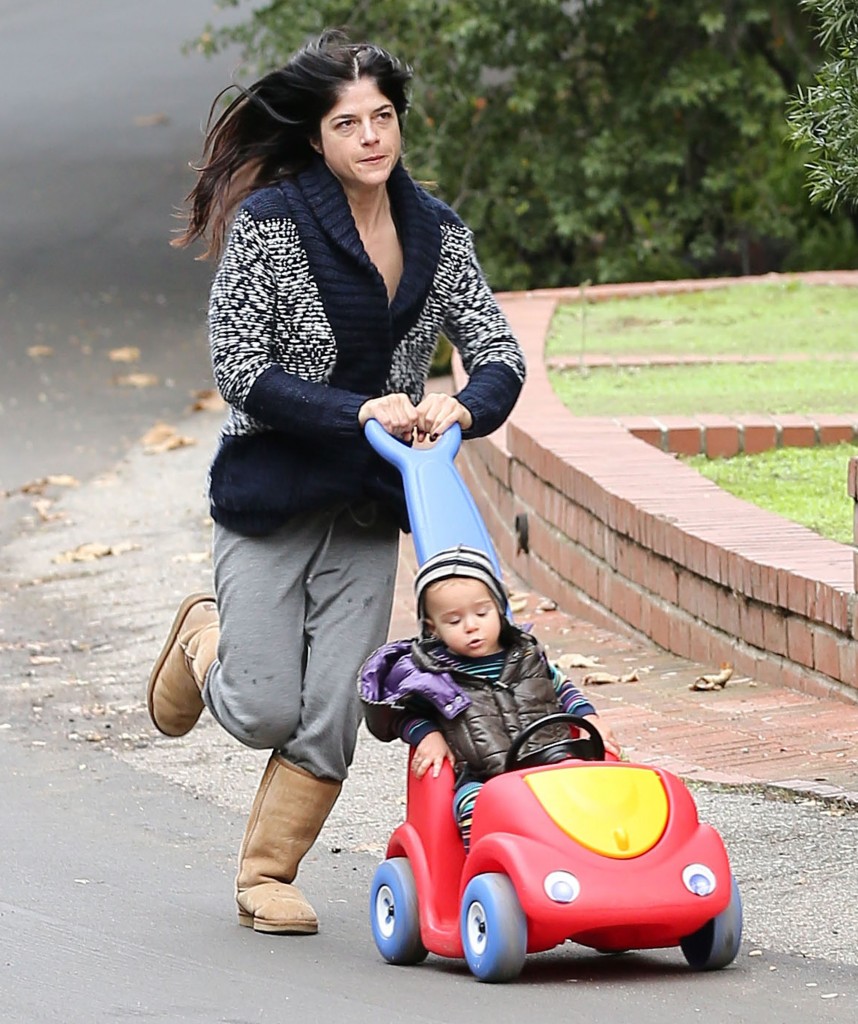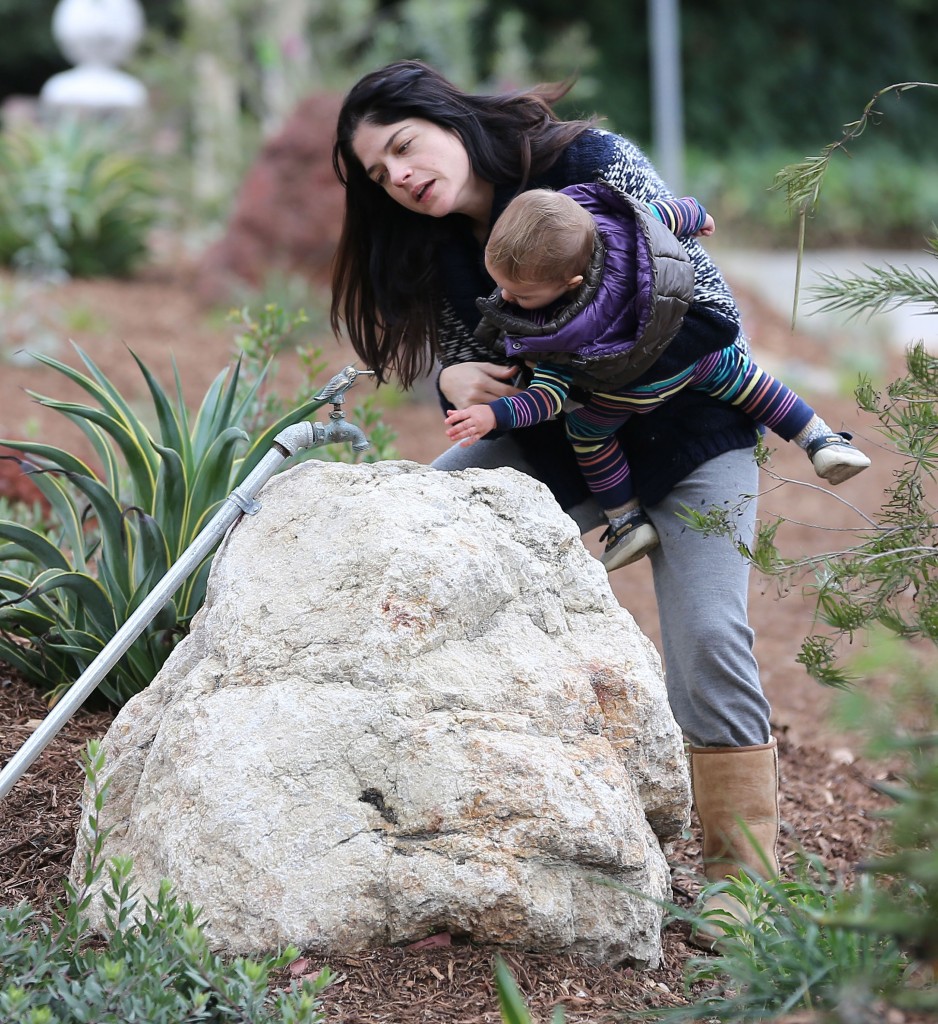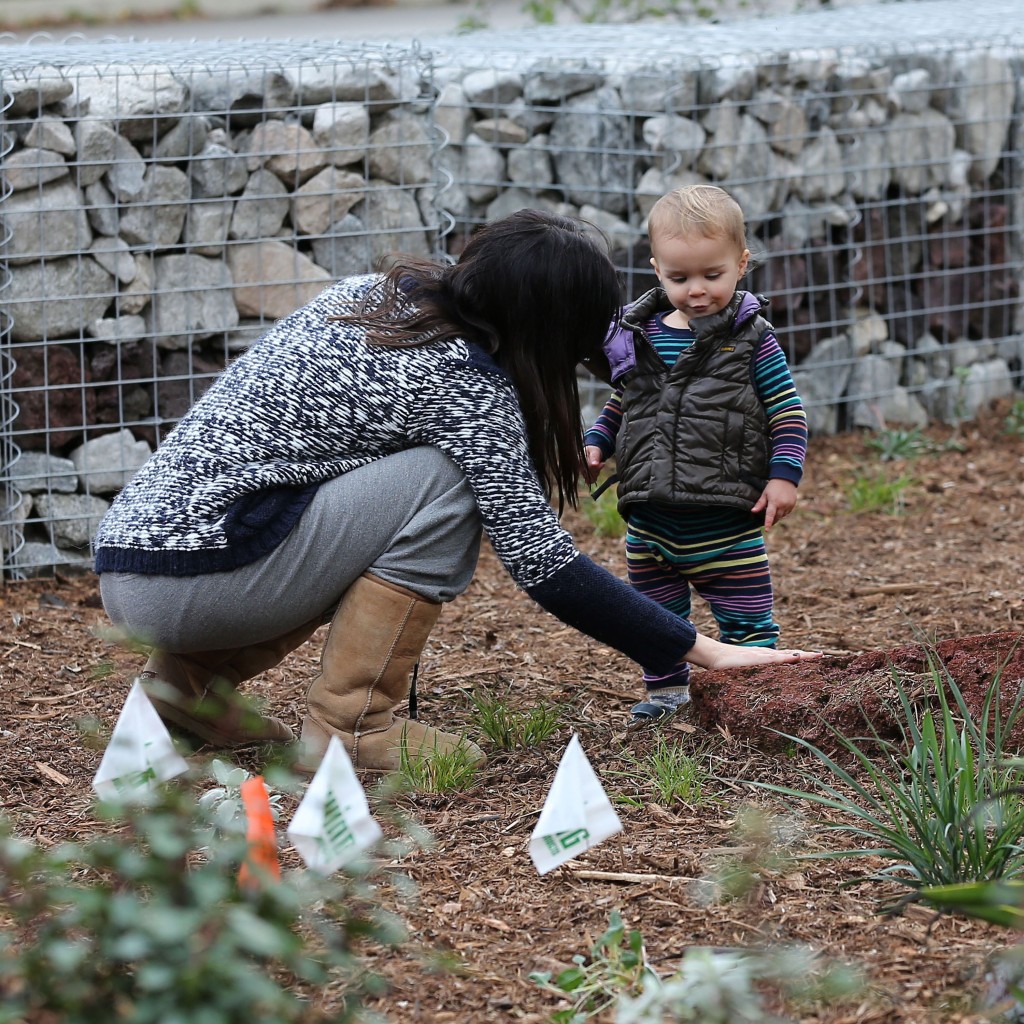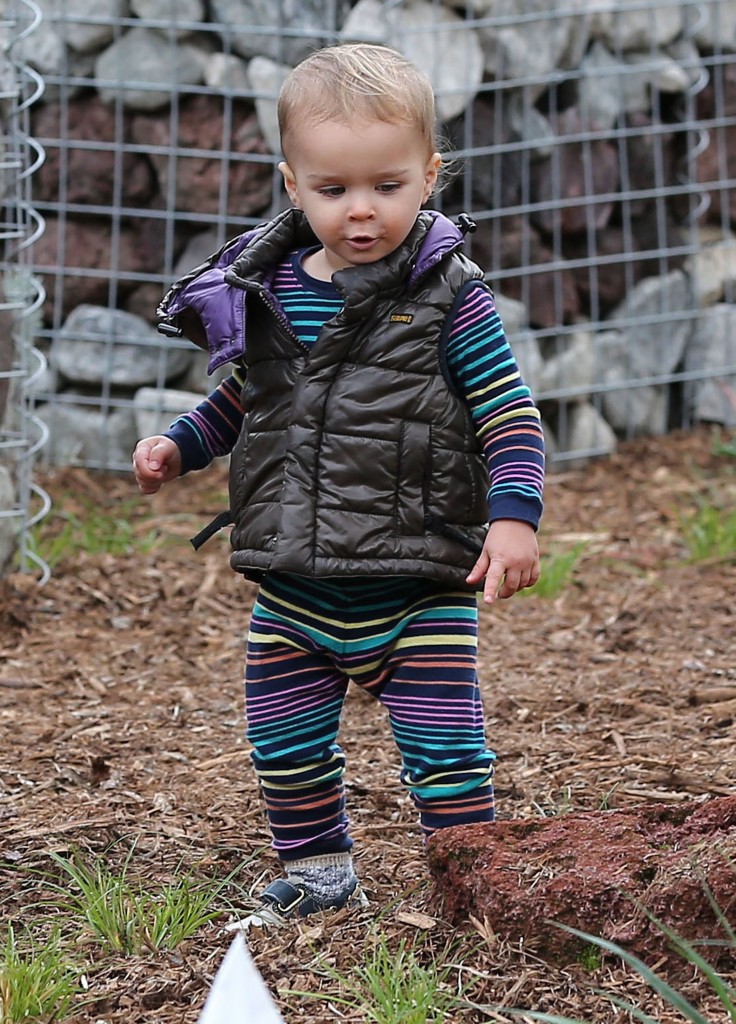 photo credit: Cad/FameFlynet Pictures