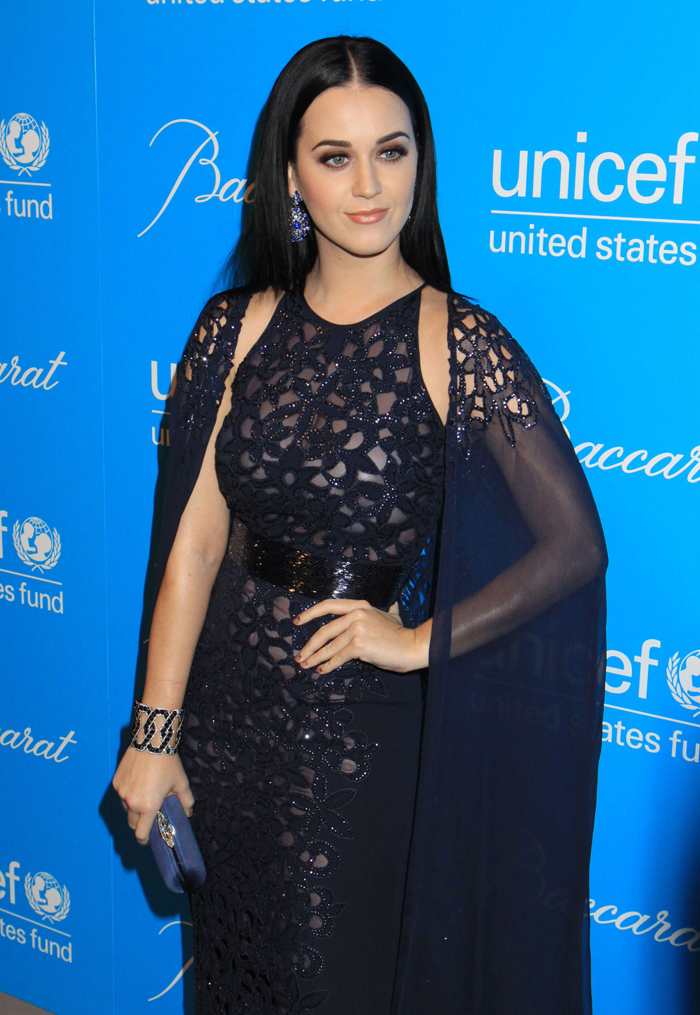 Last week, the tabloids were oddly fixated on Katy Perry and John Mayer on the subject of texting. In Touch published a story that Katy has been texting back and forth with ex-husband Russell Brand because "she needs that peace of mind that comes with connecting with someone you loved." For John's part, Star went with a story that has him sexting all sorts of chicks behind Katy's back and that Katy had caught him once, and they fought about it. We didn't mention these stories at the time because … meh.
Now things are getting slightly more interesting though. Life & Style has heard from one of John's "friends," who says that John has had a long-running f*#k buddy since early 2011. And supposedly, John has never stopped seeing this woman even though he and Katy are an official couple. Nobody would be surprised if this story was true, right?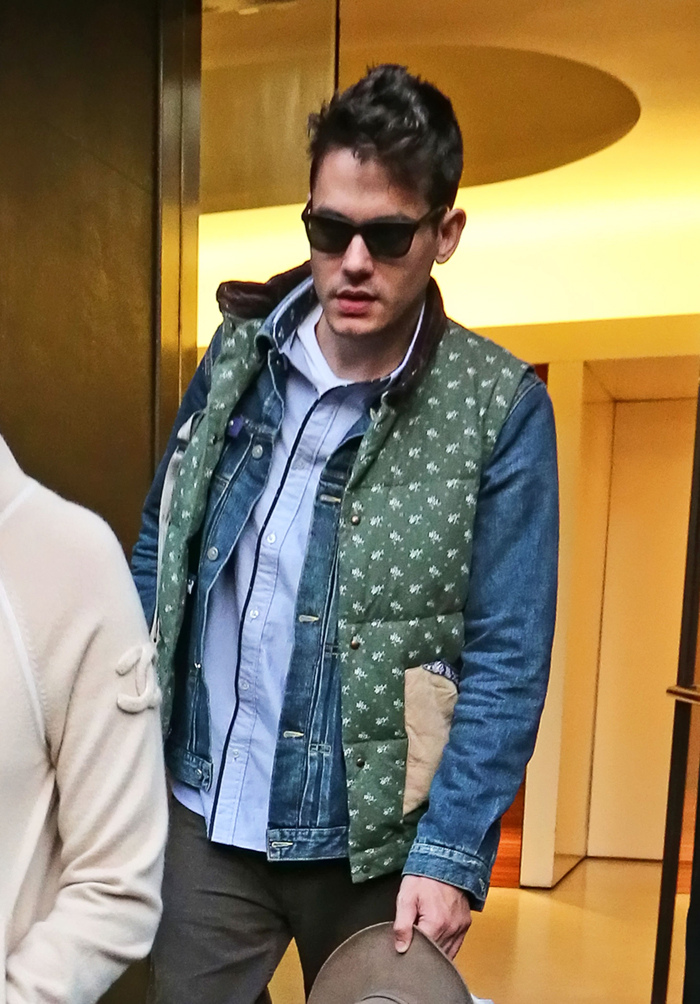 Katy Perry and John Mayer looked "quite affectionate" together on Dec. 12 in NYC while seeing A Christmas Story: The Musical. But looks can be deceiving.

An Insider reveals to Life & Style, on stands now, that John has been seeing a secret woman since early 2011. "They meet frequently, just for sex dates," confides the insider. "And they sext each other almost constantly."

While Katy thought John could be the answer to her relationship woes, he's been playing her from the start. "She's totally into him," the pal confesses to Life & Style. "There's a part of her that thinks she's definitely reformed him, so she'd be totally devastated if she knew that John was cheating on her."

The insider continues, "John and this woman have incredible sexual chemistry and have been seeing each other nonstop since their first encounter almost two years ago."

Katy and John have been spotting together numerous times on various dates since the summer.
[From Life & Style]
I have no problem believing this story. If his reputation is any indication, John probably has issues with monogamy, and since Katy is always attending events and travelling, he's got plenty of opportunity to get it in elsewhere. I also do think that John likes having a famous girlfriend. Katy is probably (I guess) good for his image, and Katy likes the thought of reforming bad boys. My take on her has always been that Katy goes for unrepentant lotharios because she likes the idea of being the very special snowflake that can "tame" them and make them give up all of those other chicks. Of course, this relationship will end in disaster, but don't they all?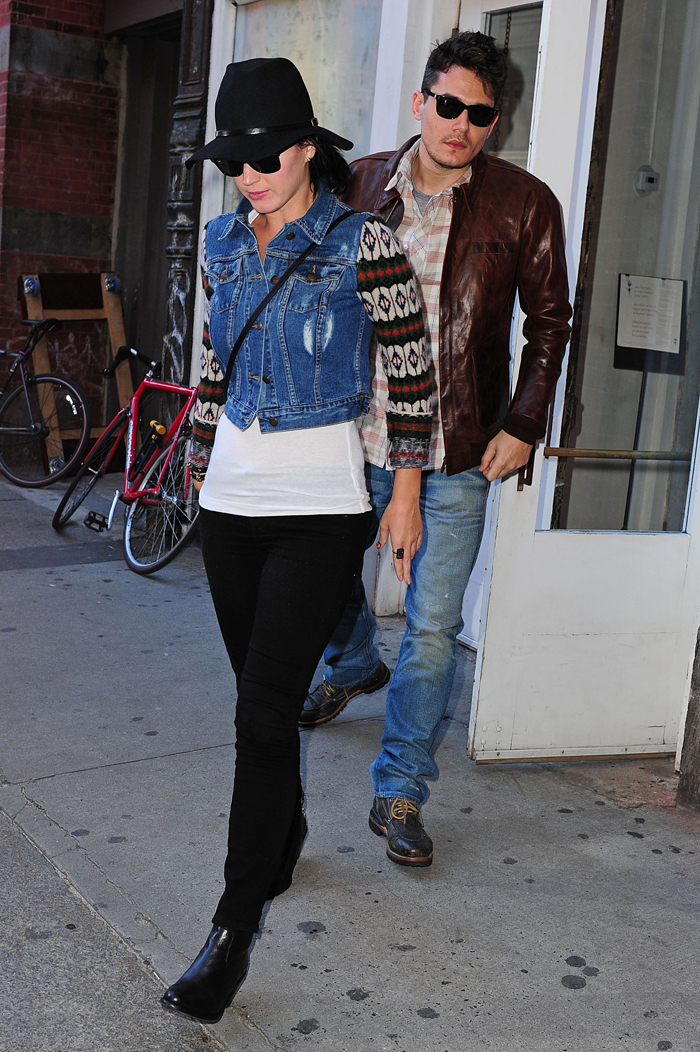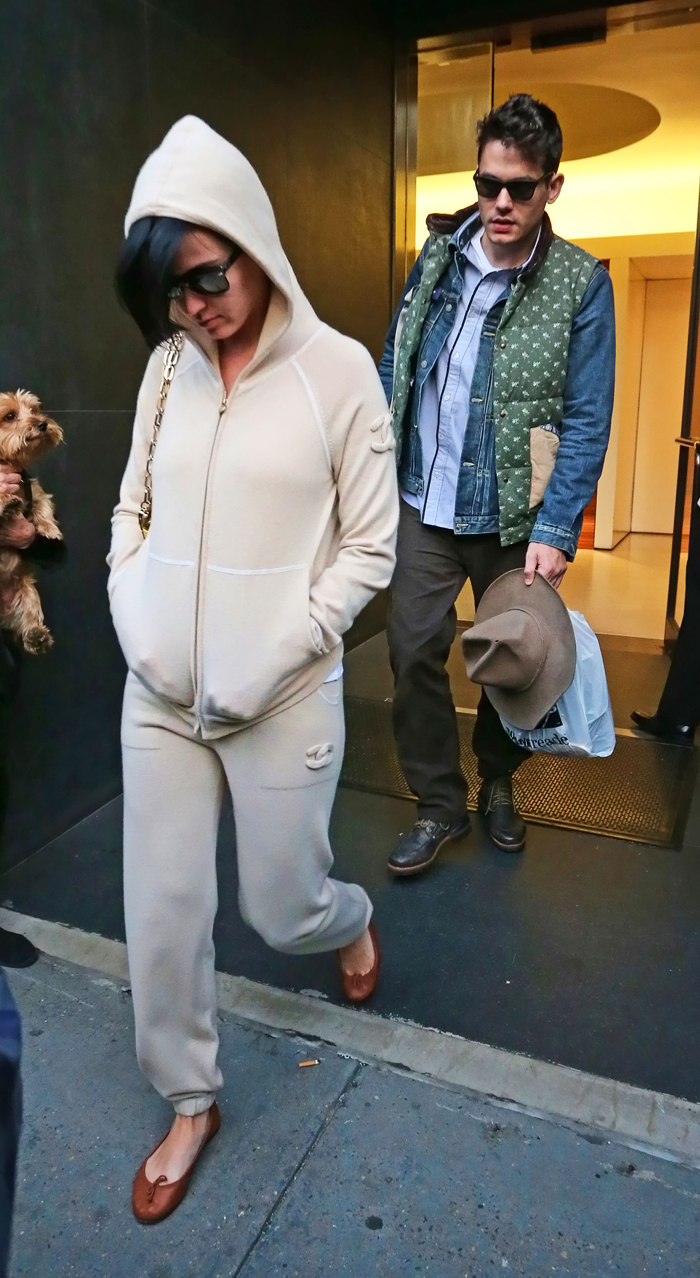 Photos courtesy of Fame/Flynet